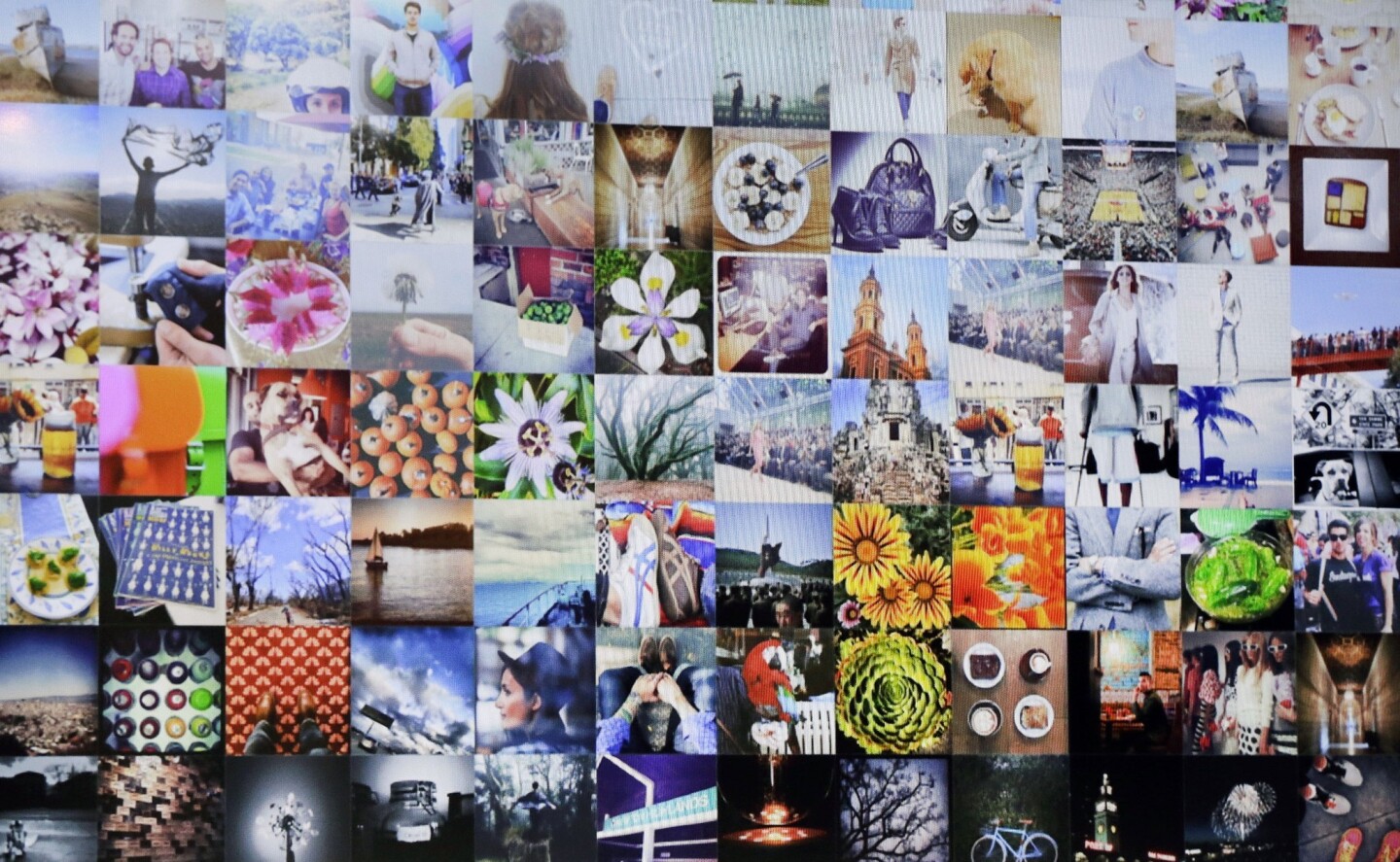 99 Images
Overrated / Underrated 2013: The 'Quiet Storm' sound, oversharing and more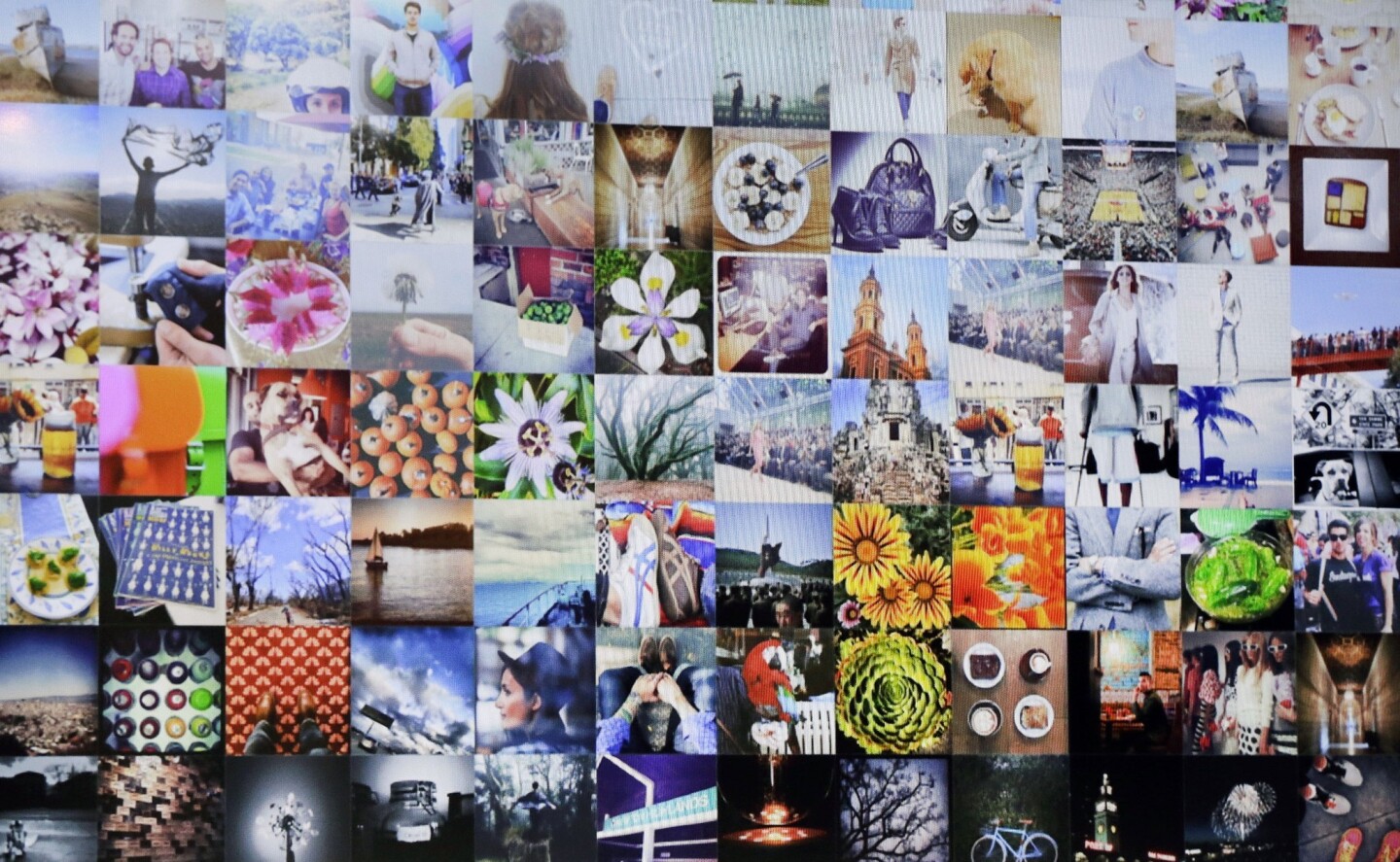 At a time dominated by a fascination with 24/7 access to one's product, project and personal "brand" via thoughts and images shared over Twitter, Instagram and some as-yet-unknown app that will surely rule our lives next year, a curious power remains in keeping some things quiet. It makes sense from a privacy standpoint (can the National Security Agency hear me now?), but even the 24/7 marketeers could take a cue.
(Mark Lennihan / AP)
Nothing against the cliche-upending "Orange Is the New Black" and the acidic nihilism of "House of Cards," but even as Netflix shifts from providing rentals to original TV, something is getting lost: movies. After helping to shutter video stores great and small ¿ Blockbuster finally fell this year ¿ Netflix's streaming film options remain thin. If you want to see a movie off the beaten path, most likely you'll have to buy it ¿ much to the studios' delight.
(Paul Sakuma / AP)
The best series of this year wasn't the Red Wedding-stained "Game of Thrones" (though it's awfully close) but this addictive, atmospheric and quietly chilling French import, which ran on the Sundance Channel. Reinventing the idea of zombies into something more mysterious than anything "The Walking Dead" could imagine, this series unfurled patiently, somehow pulling off the trick of slowly revealing its mystery while keeping you wanting more.
(Jean Claude Lothe / Sundance Channel)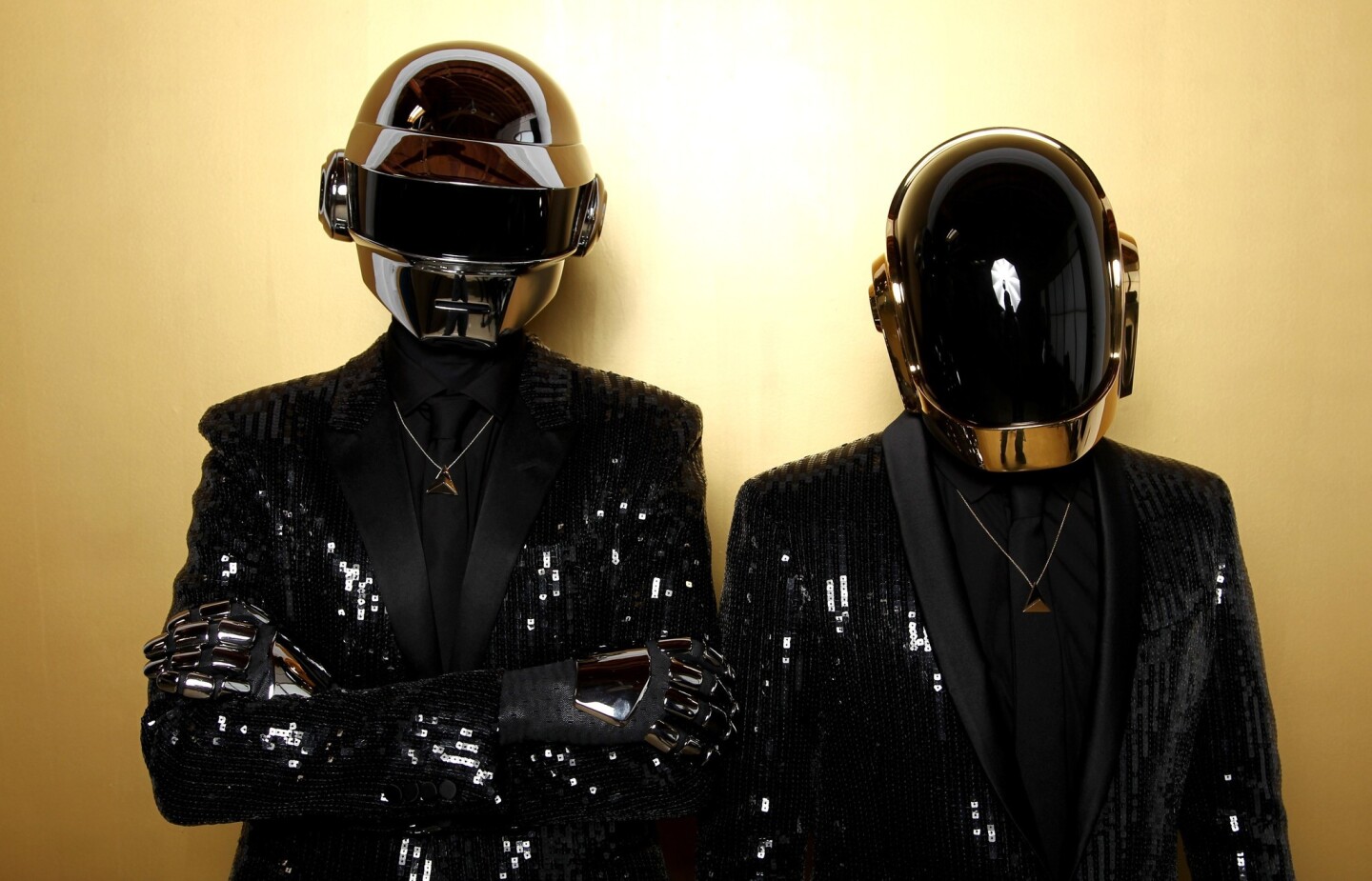 If there was a trend in this year's music, it was the return of the syrupy, smooth jazz-informed sound of heavily buzzed recordings from Robin Thicke, Daft Punk and local Sade enthusiasts Rhye. Although there's nothing wrong with dipping into that vibe in small doses with soft-focus keyboards or even a saxophone interlude that sounds like a mouthful of brie, the music that develops as a backlash to the polished edges of 2013 will be such a relief in 2014.
(Matt SaylesInvisionAP)
Best known as the redheaded maniac who could shift the plates of Earth with Cream, Ginger Baker is examined in this documentary, an unsparing look at a brilliant musician and undeniably difficult human being. Though showing Baker as an irascible, unpredictable force worthy of the film's title, its footage of the drum god's time with Fela Kuti and his remarkable face-offs with Elvin Jones and Art Blakey are essential.
(Insurgent)
Last week Time magazine ¿ yes, that's still a thing ¿ released its choice for person of the year in Pope Francis, and tucked amid the finalists that included international newsmakers Bashar Assad and Edward Snowden was the attention-devouring twerking enthusiast herself, Miley Cyrus. Instead of shaming whatever process brought this on, let's revel in it, America. This is the person of the year we really earned in 2013 ¿ for another few weeks, anyway.
(Evan Agostini/Invision/AP)
Walking a tightly drawn line between engrossing and annoying, this drug-fueled road movie directed by Sebastián Silva ostensibly centers on a puffy-haired Michael Cera, who skewers every narcissistic cliche of the pretentious young American seeking enlightenment abroad. But the film belongs to costar Gaby Hoffmann, who finds a frail vulnerability as the loopy hippie of the film's name.
(IFC Films)
Not to cheapen anyone's grief when a beloved cartoon dies, but the protest from fans of "Family Guy" after the Griffins' family pet passed seems a bit disproportionate. First, it's not as if the character's voice actor is going anywhere ¿ that would be creator Seth MacFarlane, no stranger to the value of shock in TV ratings ¿ and second, if there's any show that exists beyond the laws of nature, it's this one. But by all means, keep signing those petitions.
( Twentieth Century Fox)
A rollicking blend of brass and rhythm, this band fronted by the drummer of groove-jazz experimenters Medeski, Martin & Wood has one of the giddiest albums of the year in "Heels Over Head." Led by Martin's rambunctious beat and a horn section that includes trombonist Curtis Fowlkes, trumpeter Steven Bernstein and Marcus Rojas on tuba, the group steams through vivid originals and covers of King Oliver and the White Stripes.
(Amulet Records)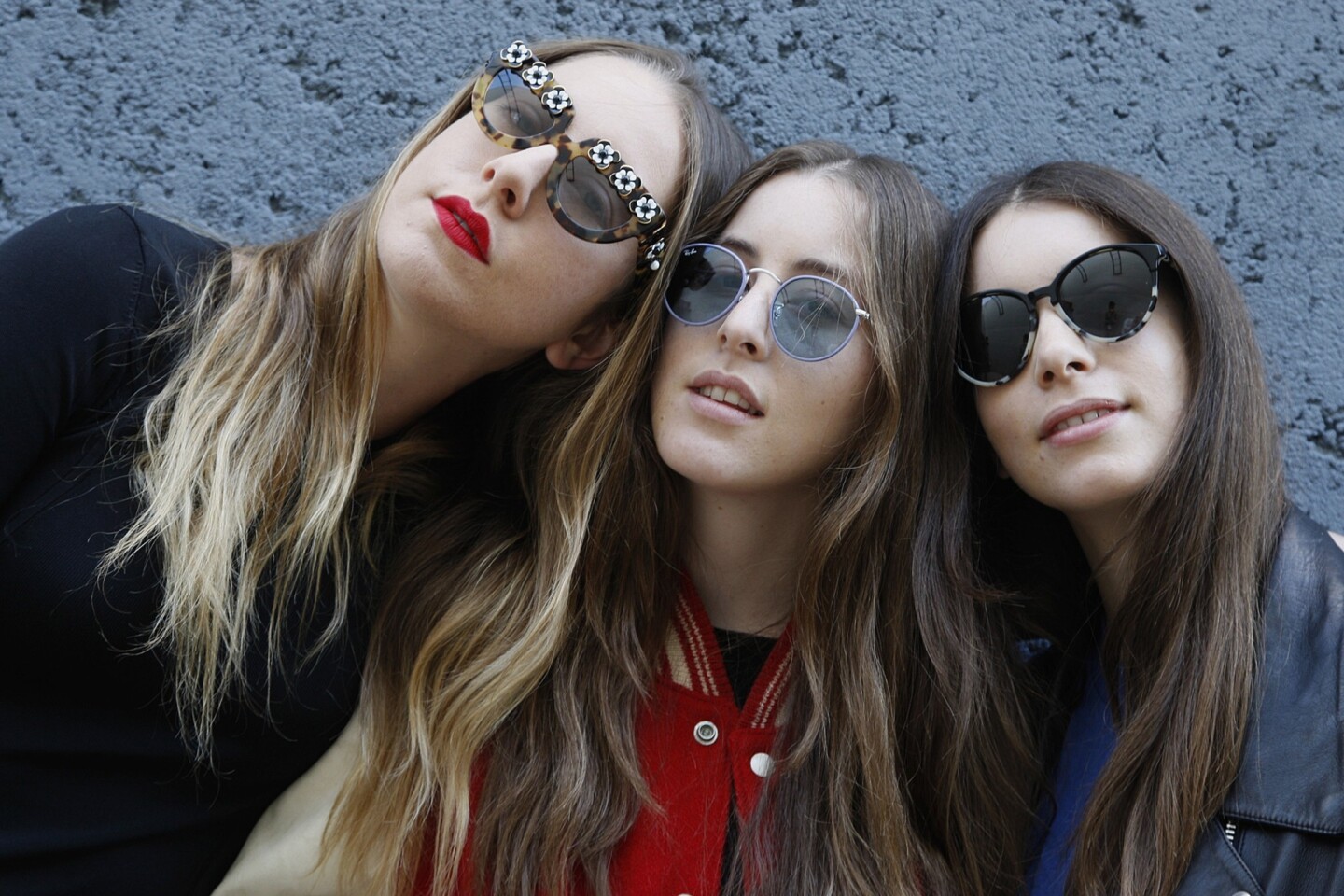 A promising band that's bound for many critical year-end lists, this L.A.-born group led by sisters Este, Danielle and Alana Haim needs to get more music out there before being further anointed as the next big thing. This lauded record, a slick, overly polished blend of generation-hopping electro-pop that nods to Nu Shooz as much as the Eagles, is catchily charming, but there's a real sense that the group can do better. Let's let them.
(Gary Friedman, Los Angeles Times)
A master of jazz piano who seems consistently overlooked (despite influencing no less than Miles Davis with his ear for space), the 83-year-old Jamal sounds vital as ever on this 2013 album. Jamal altered the sound of jazz 55 years ago with the recording "But Not For Me," and here his sense of elegant invention burns on tracks such as the ballad "I'll Always Be With You" and the loping drive of the title track.
(Jazz at Lincoln Center / )
Social networks are about socializing, but 2013 has been the year of the attention-courting pound sign, which fills almost every online observation like some hybrid of a Greek chorus and a personal branding seminar. What these broadcast is that sharing snapshots or "Walking Dead" one-liners among friends is not enough, amounting to a strange recalibration of living in public that means if it's worth doing, it's worth everyone seeing. #Wrong.
(Bethany Clarke/Getty Images)
No one wants to see this acerbic chef-turned-TV star deliver the news, which in theory was the threat in shifting from the Travel Channel to CNN. Still, this show takes the best of Bourdain ¿ his filter-free yet earnest attempts to understand other cultures ¿ and frees him from the fluff of exotic food porn. His visit to Copenhagen's Noma was illuminating, but even more so were his trips into troubled Libya, Colombia and the Congo.
(Ilya S. Savenok /Getty Images)
Part of J.J. Abrams' ever-inflating empire of writing or producing expensive-looking work that's ultimately empty, this mismatched buddy cop show offers nothing truly original apart from flashy effects and an underused Lili Taylor. On the bright side, viewers get to further unravel the talents of Karl Urban, the stone-faced force behind McCoy on Abrams' "Star Trek" franchise, who here captures all the dynamic range of Kirk.
(FOX)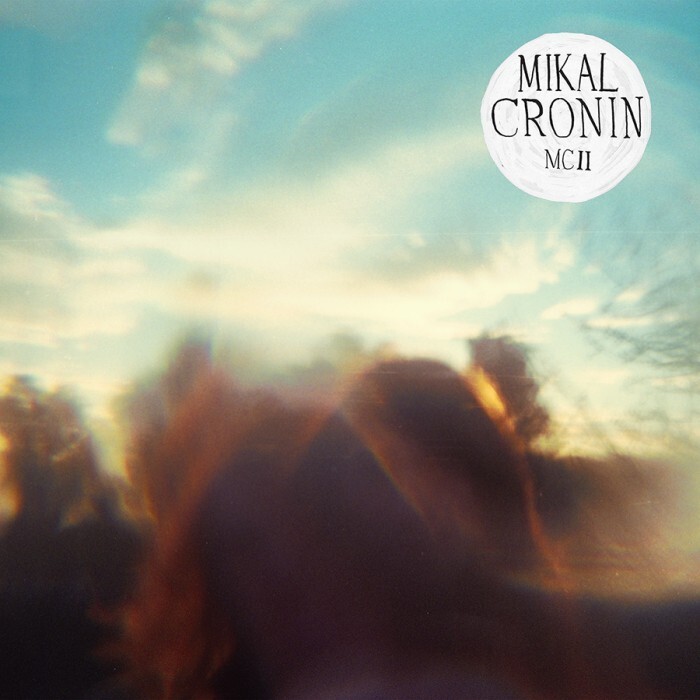 A San Francisco-based artist, Cronin has been heard backing cultishly adored garage rocker Ty Segall, but this record shows a knack for fuzzy power pop that's unmatched in 2013. Teenage Fanclub, Superchunk, a touch of R.E.M. ¿ they're all swirling in the mix here, but songs such as "Weight" and "Change" are so magnetic that Cronin may be some kind of a magician who can recapture the feeling of when a song sounded like your life.
()
Lately it seems that if we're not being sold essays about writers leaving the Big Apple, we're faced with an on-screen avalanche examining the oh-so-precious young people living there. There's nothing wrong with "Girls," "Frances Ha" and every mumblecore movie when taken in small doses, but as a whole let's consider this topic covered for a few generations. Here's a tip for New York artists searching for material: Look past the 5 feet in front of you.
(IFC)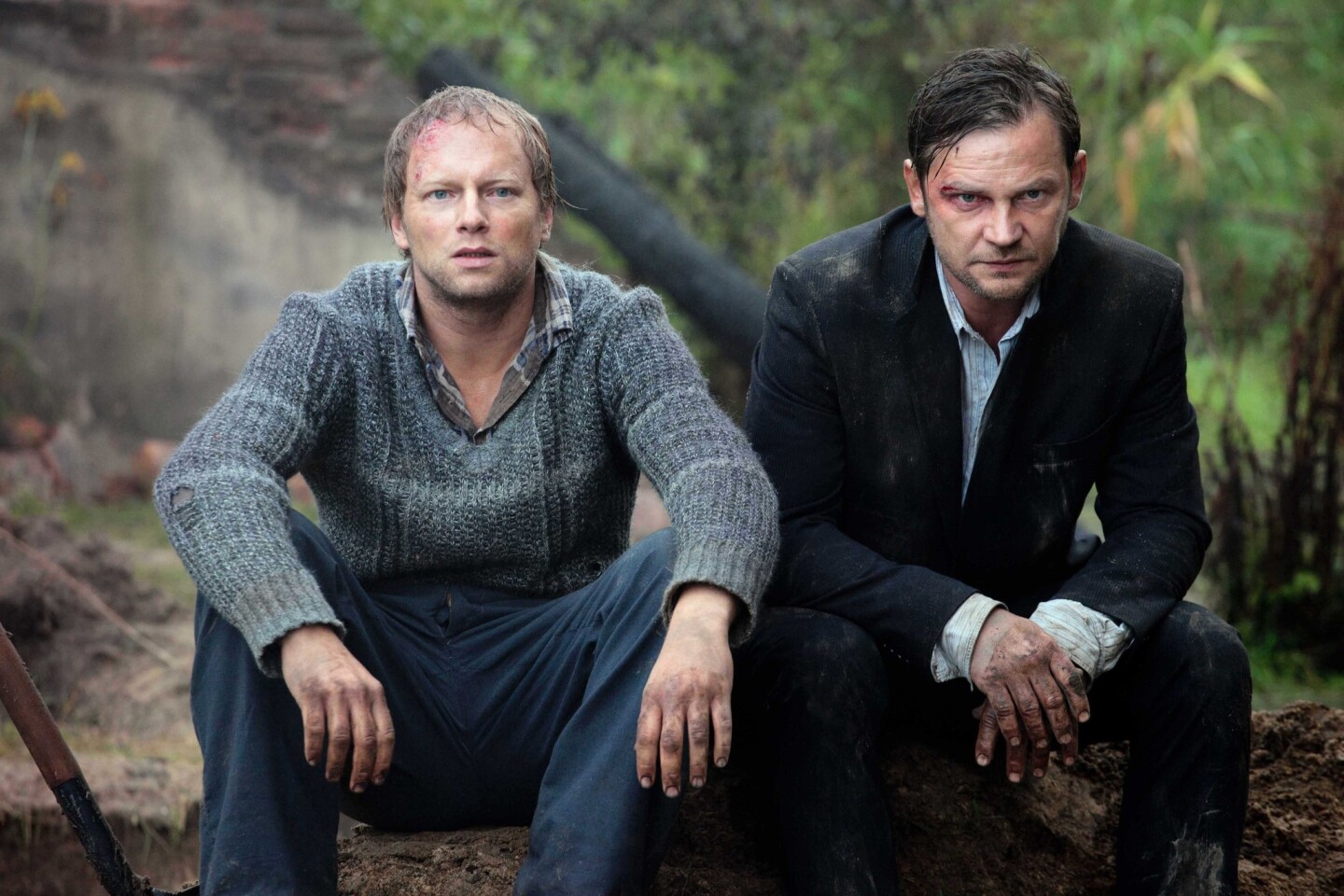 Structured like a mystery-thriller, this film from writer-director Wladyslaw Pasikowski explores the complicated, often-shameful legacy of Poland under Nazi rule during World War II. Though it's easy to demonize the rural population for horrors based on an incident in the village of Jedwabne in 1941 (and no doubt elsewhere), the film is more of a grim reminder of how such atrocities could happen anywhere, and easily can again.
(Menemsha Films Inc.)
In our post-"Twilight" world, we've seen enough vampires in pop culture to last two or three immortal lifetimes. Still, there was hope in hearing of the ever-handsome Jonathan Rhys Meyers as the alpha vampire in TV's latest dip into a never-ending fantasyland. So why is this show such a bloody bore? With an overwrought steampunk-adjacent story line and, in Rhys Meyers' case, a distracting American accent, "Dracula" lacks bite.
( NBC)
You have to be talented and bold to tackle this landmark work by Miles Davis and Gil Evans, and few artists capture both qualities like trumpeter Nicholas Payton. Backed by the Basel Symphony, Payton and a band that includes bassist Vicente Archer and drummer Marcus Gilmore don't just honor Davis' work with this live recording; they shine a new light on its knotty brilliance, particularly with the bewitching "Solea."
(Jay L. Clendenin / Los Angeles Times)
Remember Thanksgiving? That snack break between football games where we give thanks for loved ones and our fortunate tidings before blowing out the door to buy more fortunate tidings? Keep it in mind as our culture of consumption keeps expanding beyond turkey feasts and frenzied shopping efforts to claim more instead of taking a day to reflect on the riches we already have. The creep of Black Friday will stop only when we stop buying in.
(STAN HONDA / AFPGetty Images)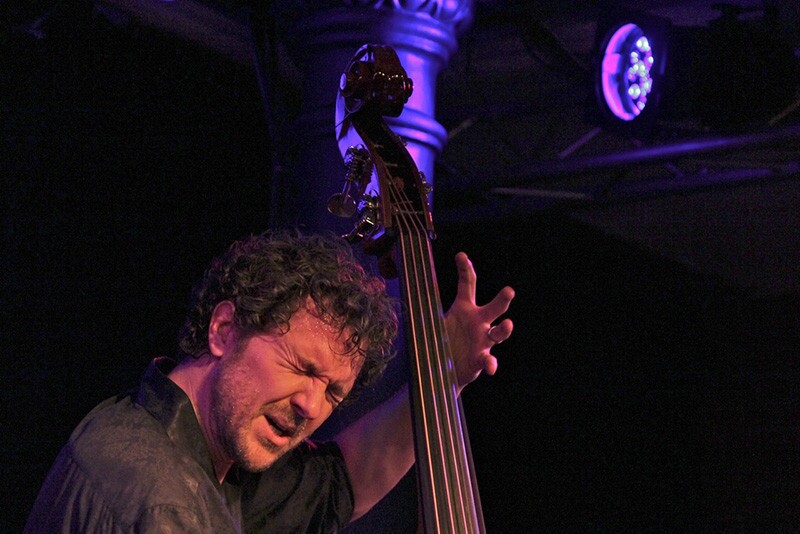 A string band led by the bassist in Vijay Iyer's boundary-pushing jazz trio, this trio's latest album, "Thwirl," might be the most unassuming venture into the avant-garde this year. Backed by expert guitarists in Jamie Fox and Liberty Ellman, Crump's rich tone on upright bass drives knotted excursions into a lush, rustic atmosphere that imagines a thoughtful meeting point between Bill Frisell, Leo Kottke and Charlie Haden.
( Ralph Dombrowski )
If there's anything more fatiguing than the me-too joke-a-thon that fills Twitter every hour, it's watching that same magic be harnessed for TV. Hosted by the ever-enthusiastic Chris Hardwick, this quasi-game show offers flashes of lightning-quick comedy from the likes of Patton Oswalt and Kyle Kinane, but watching comics generate jokes on command can reveal a barely concealed desperation in the eyes that poisons any laugh.
(Comedy Central)
Similar to NBC's long-gone superhero series "Heroes" (except not terrible), this British import imagines troubled teens who gain powers after an electrical storm. Instead of ponderous myth-building, however, this show hinges on its strong characters, including the goofy Robert Sheehan and "Game of Thrones" torture enthusiast Iwan Rheon. Plus the show's theme music looks back on underrated dance-punk curios the Rapture. It's a win-win.
(Mark Johnson / Hulu)
Earning praise on the strength of a stellar cast (Steve Carell, Toni Collette, Sam Rockwell, Allison Janney) and Oscar-winning writers (Jim Rash and Nat Faxon), this movie hits all the coming-of-age summer comedy notes while stubbornly refusing to add anything new. Also plagued by confusing dips into '80s nostalgia and predictable characters, the film's lone highlight is Rockwell delivering a pretty solid impression of "Meatballs"-era Bill Murray.
(Fox Searchlight)
Ultraviolent, over-the-top and taken to both extremes with nihilistic glee by director William Friedkin, this pitch-dark film is perhaps best considered as a blood-soaked comedy in line with the Coen Brothers' warped universe. The film hinges on Matthew McConaughey, who employs a sinister magnification of his typical drawl while driven by a perverse, menacing, yet weirdly moral center.
( LD Entertainment)
Proving that aging ungracefully plagues all musical genres, this rapper's comeback with "The Marshall Mathers LP 2" is ideal listening for the person on your holiday shopping list who just woke up after perhaps a decade-long nap. The syllable-stacking delivery, the tasteless misogyny and homophobia ¿ it's all here, and although the record is just Eminem doing what Eminem does, it's a bit sad that for all his ways with words, he doesn't have much new to say.
(PIERRE ANDRIEU, AFPGetty Images)
Dubbed the "best band of the 21st century" by Pavement's Stephen Malkmus in the '90s, this Scottish group has long specialized in a noisy, atmospheric and sometimes anthemic brand of instrumental rock. A new album, "Rave Tapes," is due next year, but the group's cinematic sound can be heard in a new and understated light in the French horror series "The Returned," which is raising goose bumps on the Sundance Channel this fall.
(KIKO HUESCA, EPA)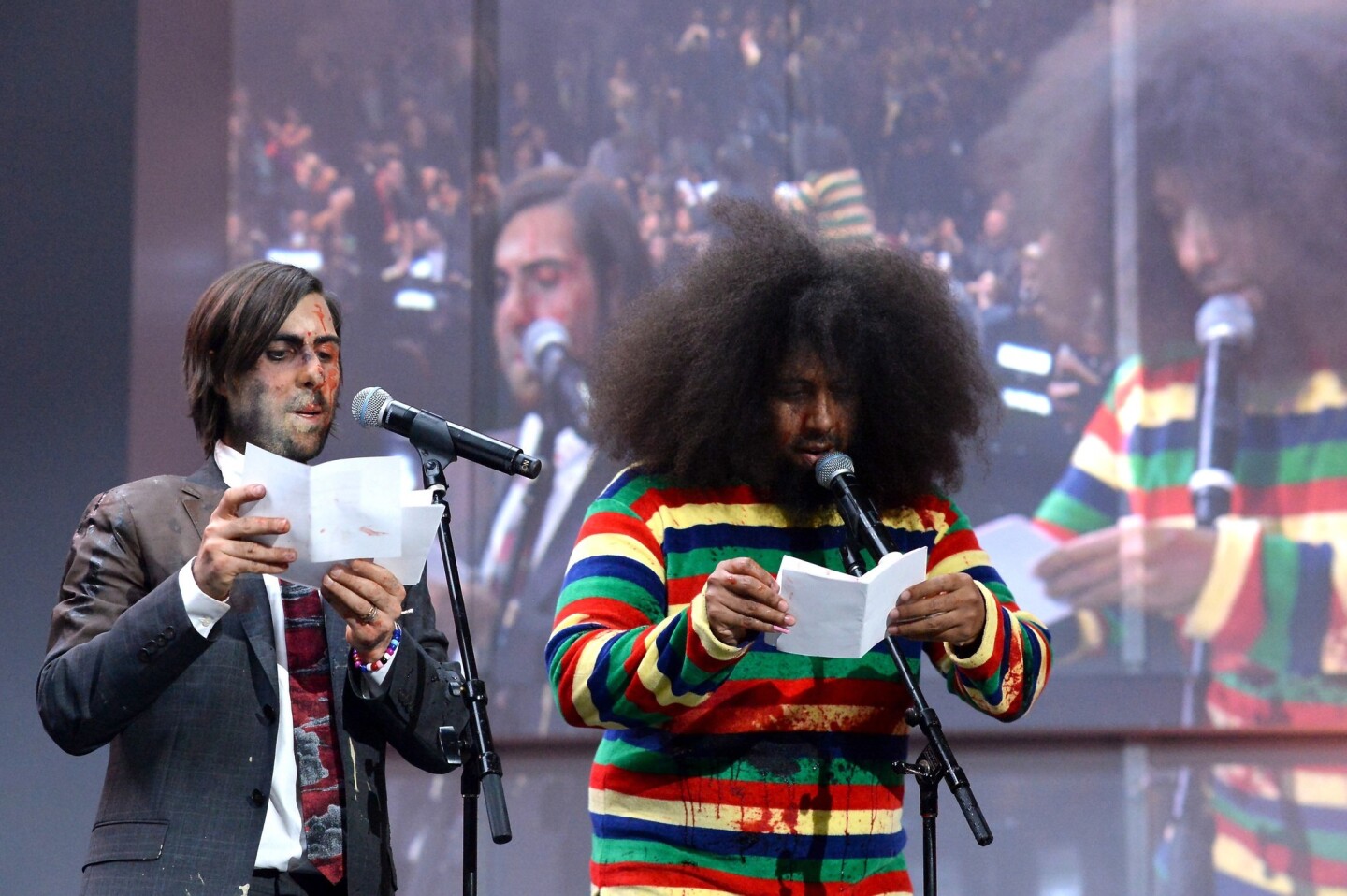 Remember when this site first came online and we marveled at its mishmash of music videos, baffling memes-in-waiting characters and imagination-capturing felines? Now, this Google-owned behemoth has spawned an ever-multiplying population of bland singer-songwriters angling for a little "social media buzz" on their way to split-second fame and ¿ even worse ¿ yet another awards show that nobody asked for (pictured). When's the VHS revival?
(Jeff Kravitz, FilmMagic / Getty Images)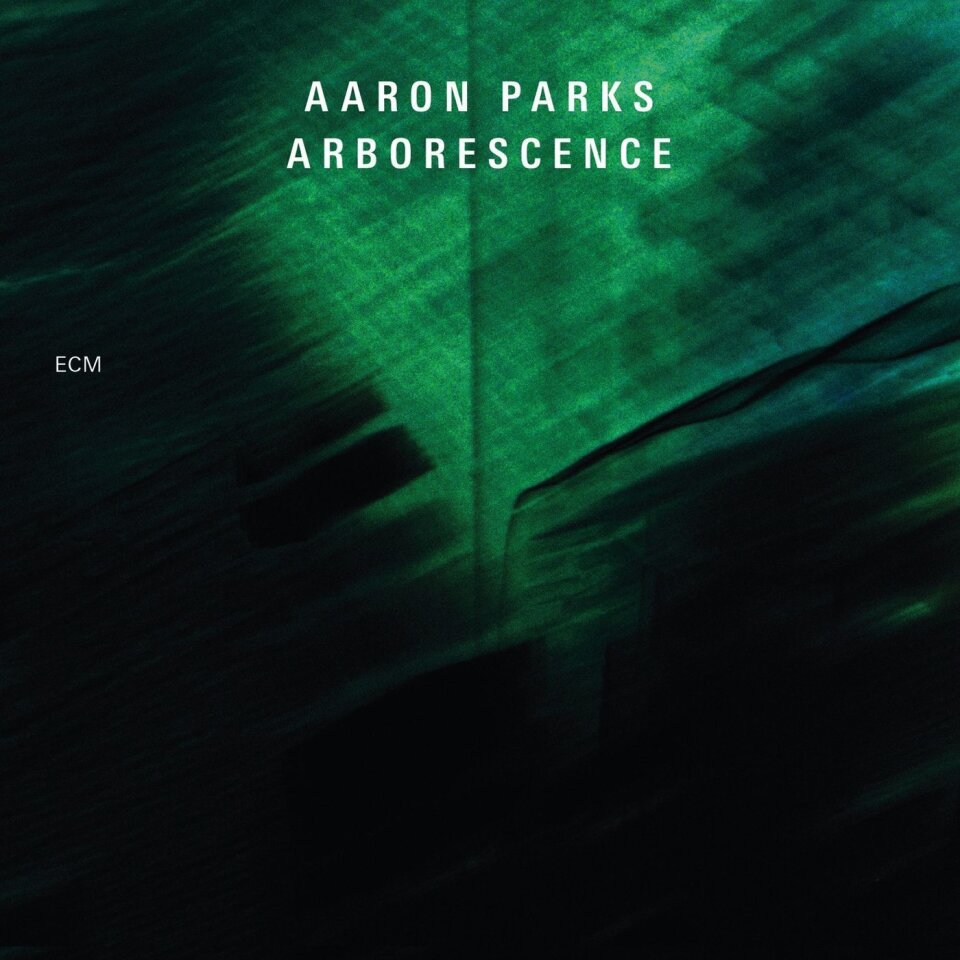 A former piano prodigy, the 30-year-old Parks has played with a deep roster of talent including Joshua Redman, Kurt Rosenwinkel and Terence Blanchard. With his first album since a sparkling 2008 debut, Parks makes a statement with an 11-track solo piano recording drawn from in-the-moment compositions. Full of lush, intricate excursions, Parks' album reflects a rich and thoughtful continuation of the legacies of Keith Jarrett and Paul Bley.
()
With Halloween around the corner, it's time to get serious about this candy-colored costumed scourge. In addition to being an unnerving sight outside the confines of a child's birthday party (and even then, frankly), now there's evidence that assassins dressed as clowns were behind a recent shooting in the Mexican drug wars, which only confirms the mayhem that may lurk behind the face paint. How long until AMC greenlights a clown-themed take on "The Walking Dead"?
(RONALDO SCHEMIDT, AFPGetty Images)
Stop me if you've heard this one: Half-hour TV comedy earns critical raves yet middling ratings so the network spends most of its run jerking it on and off the schedule and thus doing no favors to said show's ability find a big audience. Even knowing that smart blockbuster TV comedies may be mutually exclusive concepts in 2013, the news of this NBC series' drift into hiatus until next year wasn't any easier to take. Come back soon, Pawnee.
(Jason Kempin, Getty Images)
Due to perform in L.A. this week to celebrate the release of the much-anticipated follow-up to the Grammy winning "The Suburbs," Arcade Fire has built a reputation on arena-sized emotions, communal singalongs and a DIY aesthetic that recalls the most earnest side of art school. So why did such a down-to-earth band need to ask fans to share personal info with MTV and Intel for tickets? Is this the high cost of a "Grammy moment"?
(Eric Kayne, AP)
Acclaimed for his wildly successful (and career-resuscitating) interview podcast "WTF," Maron has been a talented stand-up comic for years, and he's never sounded better than in this 90-plus-minute concert appearing on Netflix. Recorded in a small space in New York City, the special finds Maron at his loose, acerbic and often self-lacerating best, revealing a voice that's never sounded clearer in delivering raw human truth through comedy.
(Lawrence K. Ho / Los Angeles Times)
If we're coming up on Oscar season, then it must be time for various high-profile movies to be chided for not being "inspired by true events" quite accurately enough. Whatever really happens during an attack by sea pirates ("Captain Phillips") or while being left unmoored in space ("Gravity"), a little artistic license is allowed in search of a compelling story. Anyone who wants the whole truth can step right this way to the documentary category.
(Hopper Stone / Columbia Pictures)
As explored in the hard-hitting (sorry) "Frontline" documentary "League of Denial," pro football has a serious problem protecting the health of its players, and the issue will shape the future of the absurdly popular league. Nowhere is the confusion more evident than in any given telecast, where announcers will simultaneously laud or make light of violent collisions even as lives are literally at stake. Which is the most dangerous game again?
(Steven Senne, AP)
Appearing only as a voice in the mind-boggling special effects dance show that is Alfonso Cuarón's sci-fi nail-biter "Gravity," Harris is the calm presence of Mission Control before things go haywire for astronauts Sandra Bullock and George Clooney. There's something reassuring about Harris' voice and wealth of space experience in "Apollo 13" and "The Right Stuff" that makes him the ideal foil to the outer limits. Can we get him a job with NASA?
(Universal Studios)
Judging by the show's new cast members, the best comedy in America today is generated by five young white males and one white woman. It'¿s a shame there couldn¿t have been some truly fresh faces here -- such as a person of color or maybe a comic older than 30. The best result of what may be a long break-in period for the fledglings is more screen-time for the great Kate McKinnon, whose twisted voice had long been underused.
(Dana Edelson, AP)
Inspired by Los Angeles and made in Los Angeles, this recording from the Mount Washington-based saxophonist is so invitingly melodic that you might never know it was inspired by a chaotic period in Templeton¿s life as he dealt with the illness of a loved one. Aided by fellow locals in drummer Matt Mayhall and pianist Matt Politano, Templeton has captured another alluring vision of the ever-evolving sound of L.A.
()
Part of a growing indie subgenre that could be called "post-Wes Anderson," this film has a lot going for it with lush cinematography and a supporting comic cast that includes Nick Offerman, Megan Mullally and, briefly, Alison Brie. But the films over-reliance on quirk-for-quirks sake clichés suffocates the film in the absence of Andersons uniquely detailed un-reality, and a potentially affecting back-to-nature story is lost.
(Julie Hahn / CBS Films)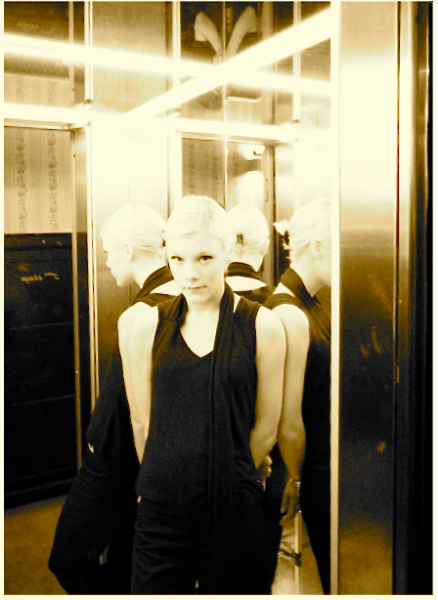 Daughter of the gone-too-soon roots artist Chris Whitley, this Belgian-born singer-songwriter was vocalist for Daniel Lanois' Black Dub project before finally releasing her debut full-length, "Fourth Corner," this year. With a powerful voice framed by eclectic arrangements that include smoldering strings paired with guitar, junkyard R&B and menacing fuzz-rock , Whitley is one of the finest surprises of 2013.
(Joerg Steinmetz)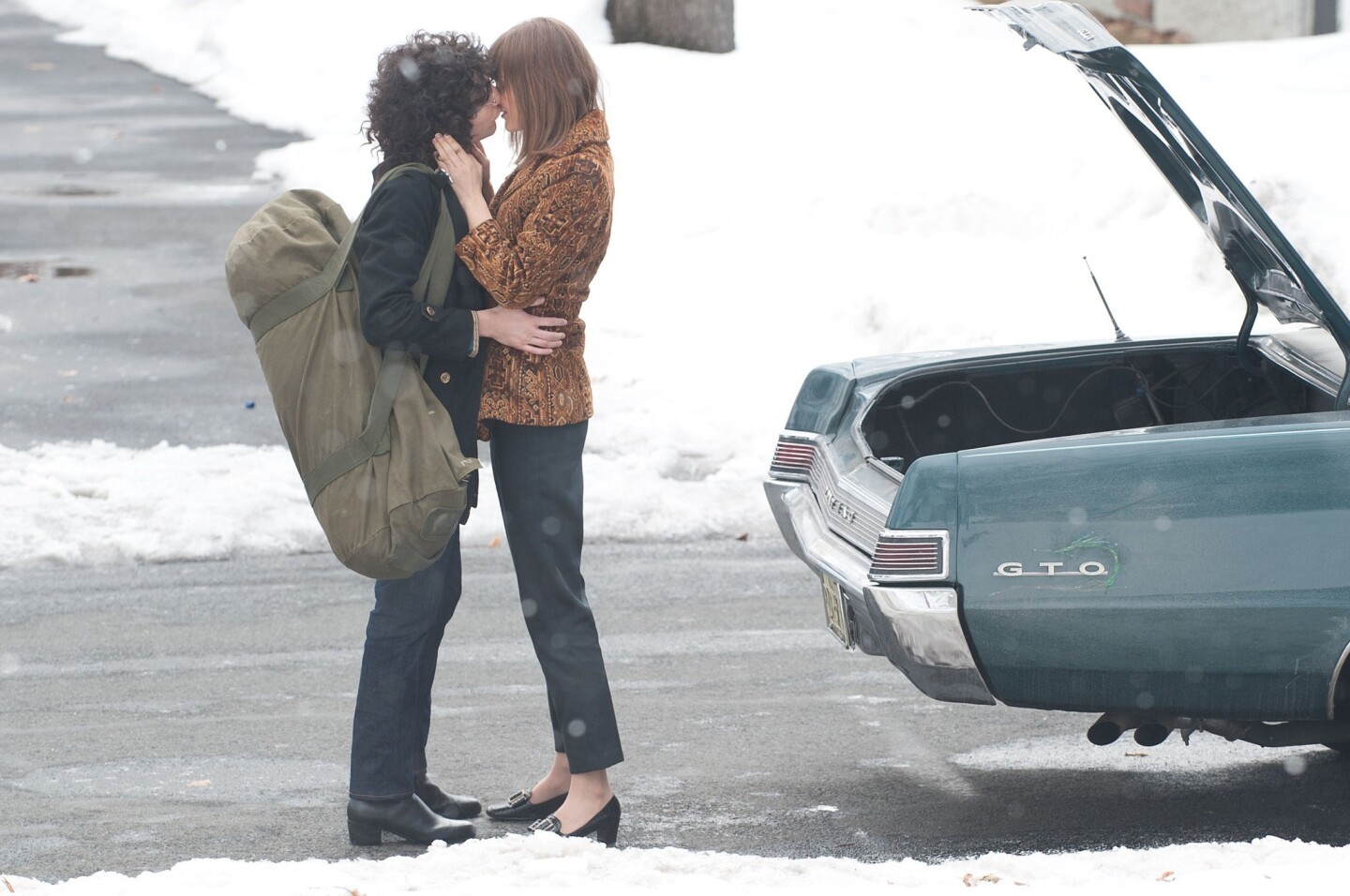 David Chase's first foray outside "The Sopranos" is less notable for showing what he can do with the expanded palette of the big screen than it is for showing which of his skills remain stubbornly intact. He can still write a gruff character for the late James Gandolfini in the flawed father of a would-be garage rocker in '60s New Jersey, and, most glaringly, he can indeed find a far worse way to end a decent story than a sudden cut to black.
(Barry Wetcher / Paramount Pictures)
It's been 20 years since Kenneth Branagh was at the peak of his powers as Hollywood's semi-official Shakespeare ambassador, but after Joss Whedon's overcooked modern adaptation, this is worth revisiting. Dauntingly star-studded with rewarding turns by Denzel Washington, Michael Keaton and a radiant Emma Thompson, this sunny, sharply appointed take doesn't have Whedon's cool factor, but it's a lot more fun.
()
Samberg was a lot of things in his "Saturday Night Live" days -- friend to Justin Timberlake, memorable approximation of Mark Wahlberg and maybe part of the best comedy-and-music hybrids since "Weird" Al Yankovic. None of these qualities, by the way, is in any way helpful in "Brooklyn Nine-Nine," which finds Samberg flailing as a would-be Axel Foley in a decidedly not funny sitcom. Can't we repurpose Samberg into a "Cop Rock" reboot?
(FOX)
An affectingly lo-fi take on what happens when mumblecore meets armageddon, Benjamin Dickinson's quiet film about a gaggle of New York City hipsters who are cut off from power and services while on a cultish (if oh-so-artisanal minded) yoga retreat in the Hudson Valley. The amateurish acting amid all the familiar Williamsburg/Echo Park fashion can grate, but the pensive shots of an unforgiving countryside and a poetic pace cast a curiously immersive spell.
(Film Movement)
While there's nothing inherently wrong with Arsenio Hall returning to the late-night fold, the seamlessness of his return is unsettling. Apart from changes in hair and clothing styles, the host remains almost jarringly familiar in his genial hosting duties, but the show has little new to offer other than an uncanny ability to deliver the reassuring, near-narcotic feeling of nostalgia for when Arsenio was on TV the last time around.
( Cliff Lipson / CBS)
A bracingly inventive pianist who never shies from controversy, the 52-year-old Shipp has collaborated with DJ Spooky and El-P, criticized the pretense in Keith Jarrett's music and is said to have gotten into a shoving match with jazz critic Stanley Crouch. But he speaks loudest with his music, heard here in a new and uncompromising 12-track set of solo excursions dedicated to constant invention and a restless pursuit of beauty.
(ThirstyEar)
We can fight it all we like, but "Breaking Bad" will be over very soon. But despite the promise held in a prequel spinoff starring Bob Odenkirk's brilliantly amoral Saul Goodman, let's not let our grief cloud our judgment. No matter who's involved -- and we don't know if that includes creator Vince Gilligan -- no spinoff can fully recapture the original. For the sake of the show, let's keep expectations in check (anyone remember "After MASH"?).
(Ursula Coyote, AP)
Though the NFL season is in full swing, NBC has also invested in "the other football" with a weekly broadcast of a English Premier League match as well as a full plate of online offerings. Not only does this acknowledge there's a rich and rewarding sports world beyond our shores but it also sets the table for next year's World Cup in Brazil, which will be welcoming the U.S. squad after a recent big win in front of delirious fans in Ohio. Soccer, at last, is here. Isn't it?
(D Dipasupil, Getty Images)
If there's a sure path to chart success in 2013, it's using the kind spotlight of kids TV to incubate a music career. It's worked for so many in the Disney stable, and now that Miley Cyrus has discovered the earning power of exhibitionism, another contender has emerged to deafening hype. Witness this 20-year-old singer and Nickelodeon star, who sounds like a younger, blander copy of Mariah Carey, just as focus groups said you always wanted.
(Brad Barket / Getty Images for Nickelodeon)
The music landscape in 1993 was consumed by the ascendant alt-rock era and the continued rise of hip-hop, but it also saw the release of this London quartet's first album that even 20 years later sounds like nothing else. Reissued on vinyl for the first time, "keek" is a mix of fuzzy shoegaze guitars, ethereal dream-pop and some kind of churning electronic haze that rewards exploration, even if for the first time.
()
Let's be clear: Few things are funnier than the collective powers of Simon Pegg, Nick Frost and Edgar Wright, as shown in the just-wrapped "Cornetto Trilogy," which began with 2004's "Shaun of the Dead." But that's what ultimately made its final chapter a disappointment. The talent on hand is funny and heartfelt enough without the now-expected sci-fi genre play. Next time -- and please let it be soon -- the three of you can just be human. We can take it.
(Laurie Sparham, AP)
For some, this Danish drama sounds like a herring appetizer, but for those who found it via KCET or LinkTV, this is the show of the season. Returning Oct. 4, "Borgen" is what happens if you move "The West Wing" to Copenhagen, take out the quips and add a layer of European politics and intrigue akin to a less cartoonish "House of Cards" with subtitles. Best of all, it's unlike anything on American TV.
Update: An earlier version of this slide indicated 'Borgen' returns on Oct. 5. It will air on LinkTV and KCET on Oct. 4
(Esben Salling / Scanpix)
Still trying to capitalize on a genre that goes as far back as "The Dating Game," Fox has ordered a new love-as-game show unscripted series, "Dream Date." Though "The Bachelor" (pictured) and its spin-offs remain the genre's enduring standard-bearers, it's still puzzling as to why networks keep returning to the well. Clearly, without a promise of marriage, these shows just seem tacky.
(Francisco Roman, AP)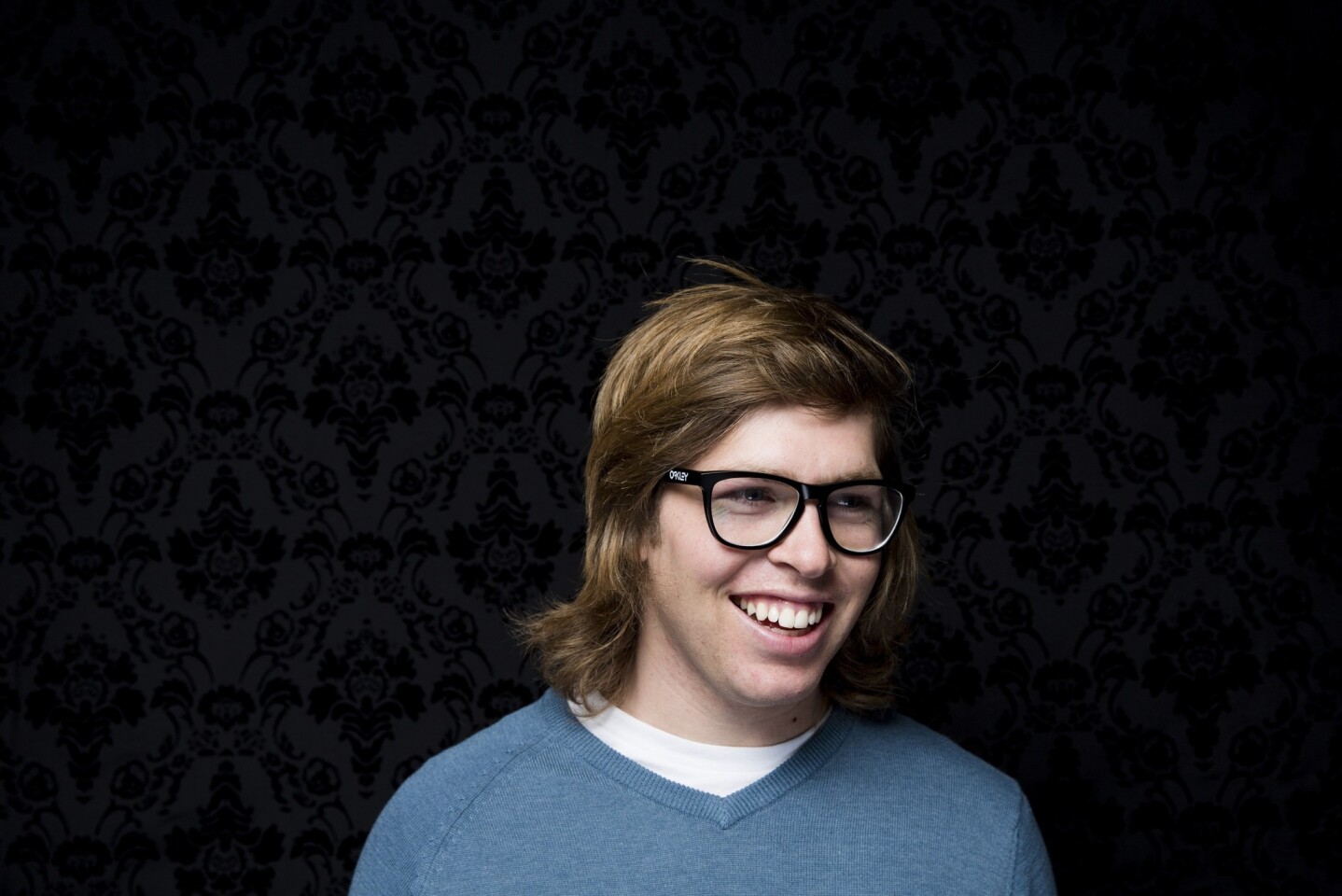 Another in a string of impressive HBO documentaries, this installment recalls the award-winning "Gasland" as an expose of an epidemic. Covering the horrific 2009 fall and traumatic brain injury of pro snowboarder Kevin Pearce (pictured), the film turns similar sports comeback stories literally on their heads by showing the true costs and risks of such injuries, and by exposing their prominence in sports.
(Jay L. Clendenin / Los Angeles Times)
If there's one thing network TV knows, it's that nothing is funnier than a group of dudes. Whether just hanging out, trying to grow up (or not!) or getting into wacky situations, it's comedy gold. If you're as excited about exploring ground that hasn't been tilled a few times over in our post-Apatow, post-"Curb" comedy world, tune into "We Are Men," "Dads" or so many others. Just, you know, do it quickly. They probably won't be around much longer.
(Sonja Flemming, AP)
A sleeper release well-suited for the fall's shift in mood and temperature -- it's going to happen one day, L.A., honest -- this album from the young Danish pianist mixes hints of broken-down electronics with atmospheric, thoughtful piano trio excursions. A frequent collaborator with rising local electro-soul merchants Quadron as well as Rhye, Rosenbaum casts a transfixing spell with songs such as "Sea Urchin" and "Calm."
(Dennis Lehmann)
There are indie films that tell unique stories in unconventional ways, and then there are those that act as a near-parody of the genre. Meandering and almost oppressively quirky, this decently reviewed comedy features two of the year's more overexposed TV stars in Aubrey Plaza and "The New Girl's" Jake Johnson, but neither shows anything surprising, and a movie ostensibly about time travel seems to stretch time itself.
(Cinetic Media)
Since bursting on the scene with a soulful 2007 album recorded in a rural Wisconsin cabin, the force behind Bon Iver became a Grammy darling in 2012 while revealing a surprising fondness for syrupy soft rock. Now admitting he's stopped writing songs, Vernon keeps transforming into the new millennium's Christopher Cross with the latest album from his side project, Volcano Choir. Can someone please get Vernon back to the woods?
(Lawrence K. Ho / Los Angeles Times)
After 25 years and perhaps millions of imitators on Twitter's snark-generating perpetual motion machine, "America's finest news source" remains unmatched in terms of mining riches of utter absurdity from current events. Though a recent IFC venture placed it against more nimble competition with "The Daily Show" in tweaking TV news, the website's output remains peerless, particularly with dark, nearly existential examinations of day-to-day life.
()
This writer-director may not be prolific (his last feature film came out in 2006), but he also may be the closest modern analogue to Stanley Kubrick in terms of ambition. He made the strongest (and darkest) of the "Harry Potter" series in 2004, and "Children of Men" was such a haunting, too-real glimpse of a dystopian future that it probably hurt its best picture chances. If "Gravity" is as strong as its mind-boggling trailer looks, we're in for a great ride.
(CLAUDIO ONORATI, EPA)
While summer is traditionally the time for capes and popcorn movies, Marvel Studios is going against the grain by launching "Thor: The Dark World" square in the middle of what's typically Hollywood's time for more contemplative fare. While it's surely just a case of counter-programming, it's far more fun to think the movie is being released late to be fresh in the minds of Oscar voters.
(Jay Maidment, AP)
Can we start getting excited for "Inside Llewyn Davis"? Though the film won't debut until December, its soundtrack co-produced by T Bone Burnett is due this fall, and given the Coens' track record, from the Grammy-winning "O Brother, Where Art Thou?" soundtrack to expressing a healthy disdain for the Eagles in "The Big Lebowski," there will be much to be thankful for in this film exploring the Greenwich Village folk scene.
(Alison Rosa, AP)
Sure, the electricity between actors is part of the reason we go to the movies, but you have to admire the possibilities of the cinematic one-man show that is Robert Redford in "All Is Lost." While working through the anticipation of seeing Redford embody a latter-day Hemingway's "Old Man and the Sea" for what appears to be a white-knuckled 106 minutes, think of the savings Hollywood will see. It will be a bad sign if a one-person reboot of the "Saw" franchise opens in 2014.
(Lionsgate)
A comedy so British that its name practically needs a footnote (it's slang for a young, unwed mother that references a baby carriage, apparently), this BBC series on Hulu isn't always subtle but manages a surprising level of heart that doesn't come easily on TV. The key lies with its young cast, which in addition to the teen parents at the show's center features the scene-stealing Yasmin Paige from the indie film "Submarine" and Anna Chancellor from "The Hour."
(BBC)
When ESPN first launched there was some question of how the network would fill 24 hours of programming with only sports. Even without broadcasts of Australian Rules Football (or even hockey), turns out there's enough to fill multiple networks including new player Fox Sports 1. Our thirst for big-money athletics is somehow unquenchable, even though most days any given channel seems filled with as many people talking about sports as playing them.
(Craig Barritt / Getty Images)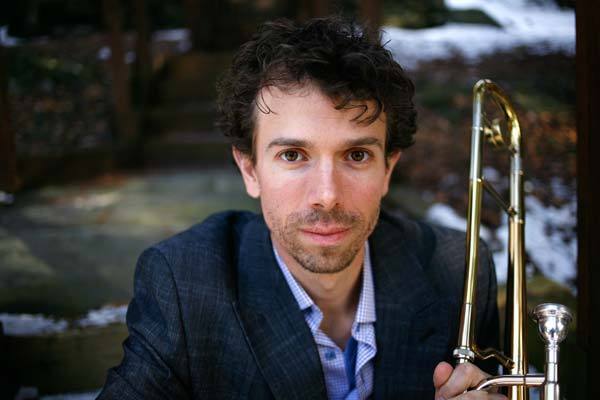 Trombonists don't always enjoy the same recognition as their jazz siblings on saxophone, trumpet or piano, but a string of recent records by Jacob Garchik, Curtis Hasselbring and this bandleader makes strides toward changing that. Keberle has performed with Wynton Marsalis, Sufjan Stevens and Darcy James Argue's Secret Society, and this album is a potent blend of cinematic sweep and lush, ear-grabbing melodies.
()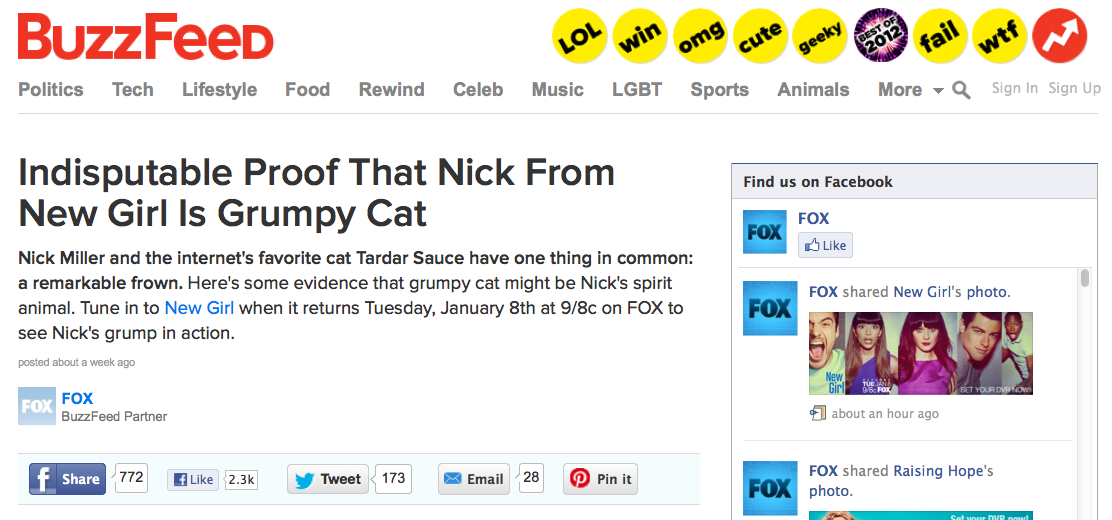 Thank you, Buzzfeed, for freeing us from reading more than three sentences strung together on the Internet when eye-catching innovations await such as looping animated images and preposterous numbered comparisons ("10 Ways That Walter White Is Exactly Like Scrooge McDuck" -- yes, you read that right,
exactly
). It's the sort of trend that makes us want to chuck it all and just write bite-sized items of snarky pop culture commentary every week. Oh, wait.
()
Available on Netflix, the latest from "Primer" writer-director Shane Carruth is unsettling, beautiful and often utterly deranged. Placing Carruth firmly alongside Charlie Kaufman as writers with unfathomably twisted imaginations, the movie has something to do with a trance-inducing drug, field recordings and (of course) a mysterious pig farm. The film isn't too concerned with always making sense, but Carruth's vision remains well worth a look.
(Genaro Molina / Los Angeles Times)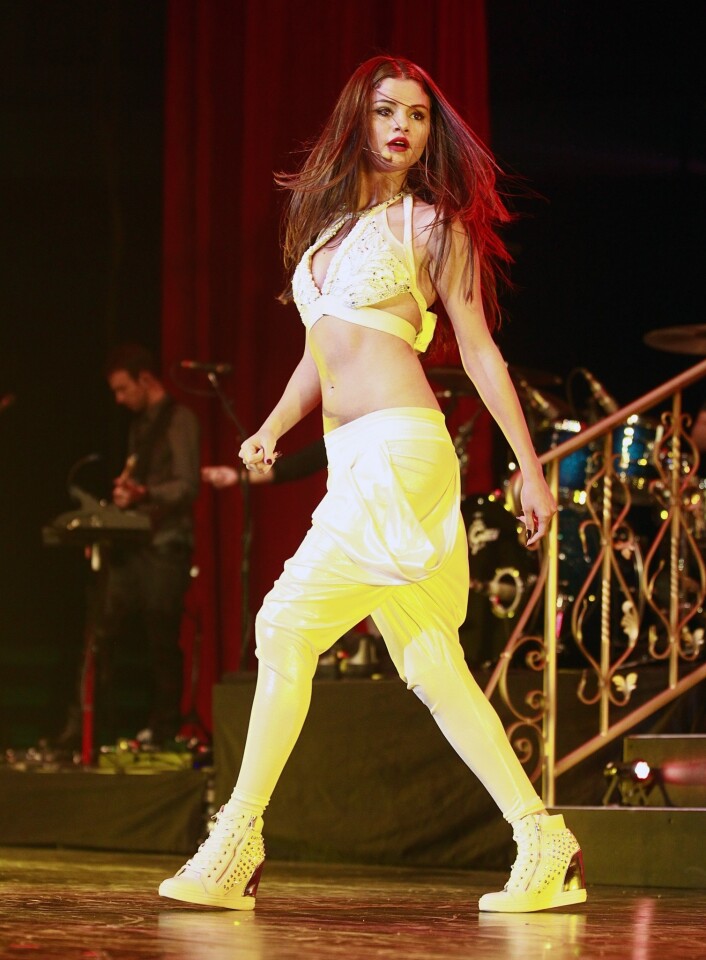 A prototypical child star who first appeared on "Barney & Friends," this Disney alum seemed preordained for stardom with a headline-grabbing pairing with Justin Bieber and a stunt casting turn in Harmony Korine's feverish "Spring Breakers." A fall from fame is just as inevitable, but what's distressing is that an actress who looks just old enough to drive is considered a sex symbol in 2013. Hollywood eats its young, but why are they looking younger than ever?
(Jeff Vinnick / Getty Images)
A gutsy 11-piece ensemble with a reputation for delivering raucous covers of Michael Jackson and Rush alongside brassy originals, No BS! Brass Band pays a loving, lively tribute to the late jazz titan Charles Mingus. A slippery and spare "Moanin'" is one highlight as is a version of "Haitian Fight Song" that sounds as much like a marching band as a big band on an album that remains hard-hitting even as it doesn't always swing.
()
Hot on the heels of its post-episode chat show "Talking Dead," which followed the zombie-slaying hit "The Walking Dead," AMC continues to mine cheap ratings gold with the "Breaking Bad"-centric "Talking Bad." Although head "Nerdist" Chris Hardwick does a fine enough job moving things along as guests relive what everyone just saw, does anyone remember when we just chatted about TV with friends instead of watching others do it?
(Katie Falkenberg, Los Angeles Times)
With jazz pianist Robert Glasper set to follow up his Grammy-winning crossover hit "Black Radio" in October, the bassist in his group the Experiment released a dynamic musical hybrid of his own last week. Featuring elements of jazz, smooth funk and gospel, Hodge's lush, often contemplative debut includes cameos from Glasper and his bandmates as well as turns from Common and the American String Quartet. (Hodge plays the Viper Room in West Hollywood on Aug. 15.)
(Lawrence K. Ho, Los Angeles Times)
Recently reunited, this band consisting of producer Jimmy Tamborello and Death Cab for Cutie's Ben Gibbard has been hailed as the introverted soundtrack for a generation. But the group will apparently go dark again, because Gibbard announced that recent concerts were the band's last. As influential as the intimate synth-pop of the group's album "Give Up" has been, even its creators would surely grant that a festival-sized return was never its ideal destination.
(Jay L. Clendenin, Los Angeles Times)
Proof you don't need giant robots or exploding buildings to make solid science fiction, this indie upstart delivers its share of thrills while adding a few new wrinkles as well. Structured around found footage from stationary cameras positioned on a spacecraft searching for life on one of Jupiter's moons, the movie ratchets up the tension as the crew learns it is not alone. And the movie remembers a cardinal rule of the best alien films: tell, don't show.
(Magnet Releasing)
Why does Hollywood keep insisting that this former "Friend" is a comedy star? Aniston is a black hole of comic chops as compared with her costars while appearing on TV's "30 Rock" as well as "Horrible Bosses" and the recently released "We're the Millers"; her apparent willingness to try to act funny isn't the same as being funny. Her strengths are put to far better use in the more understated settings of her early career, as with "The Good Girl" and even "Office Space."
(Michael Tackett, AP)
Amid a revival over the last few years among fans and musicians searching for a more outdated format to fetishize, the humble and fragile cassette tape is riding this resurgence to a full retailer holiday scheduled for next month akin to the wildly successful Record Store Day. While it's been fun to watch thrift store boom boxes become prized collectors items, it's hard not to look forward to Compact Disc Day rolling around in the next year or so.
(Wally Skalij / Los Angeles Times)
Has there been a more unlikely TV comeback than AMC's "The Killing"? Rescued from the grave after fans spurned the show for failing to solve its first murder in a single season, this series (whose season finale airs Sunday) built on the strength of leads Mireille Enos and Joel Kinnaman along with the ever-evocative gray of the Pacific Northwest. But the MVP has been Peter Sarsgaard, who delivered a nuanced and heartbreaking turn as a condemned man
(Carole Segal / AMC)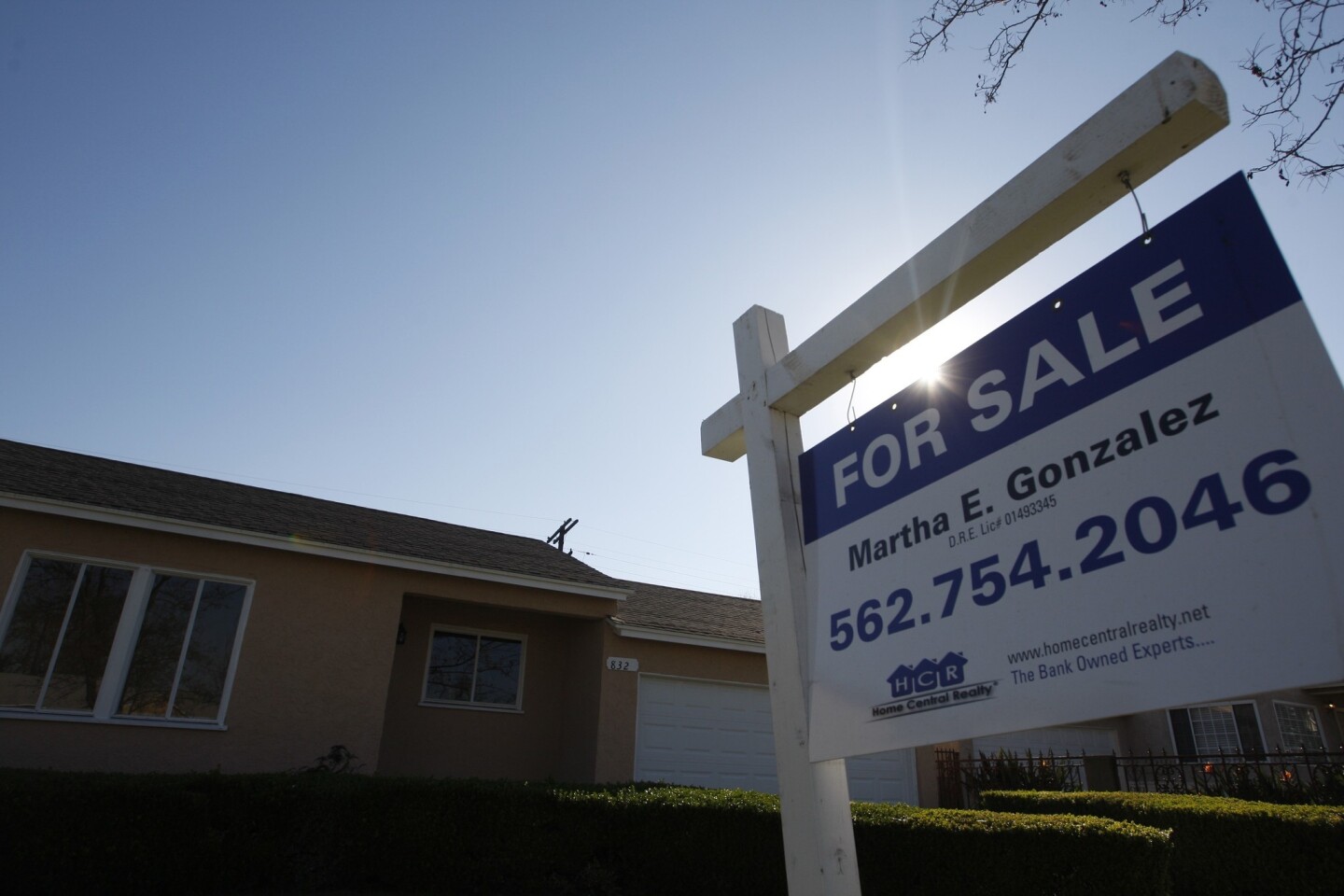 Now that the local housing market is back, so too are the many unscripted TV stars renovating homes for fun and profit on shows such as "Flip or Flop," "Flip Men" and the enduring "Flip This House." This is bad news for families who can't compete against these cash-rich investors for a home they actually want to live in, and it doesn't take much to remember the last time investments like these were treated as easy-money entertainment.
(Gary Friedman / Los Angeles Times)
A student of Cal Arts in the '80s, pianist David Ake released as thoughtful a jazz album as you're likely to hear this summer. Backed by heavy hitting musicians (and former classmates) in saxophonist Ravi Coltrane, bassist Scott Colley and trumpeter Ralph Alessi, Ake is as adept with swirling avant-garde structures as he is with off-center swing. Start with the raucous "Story Table" or the more contemplative "Boats (Exit)."
( Theresa Danna-Douglas)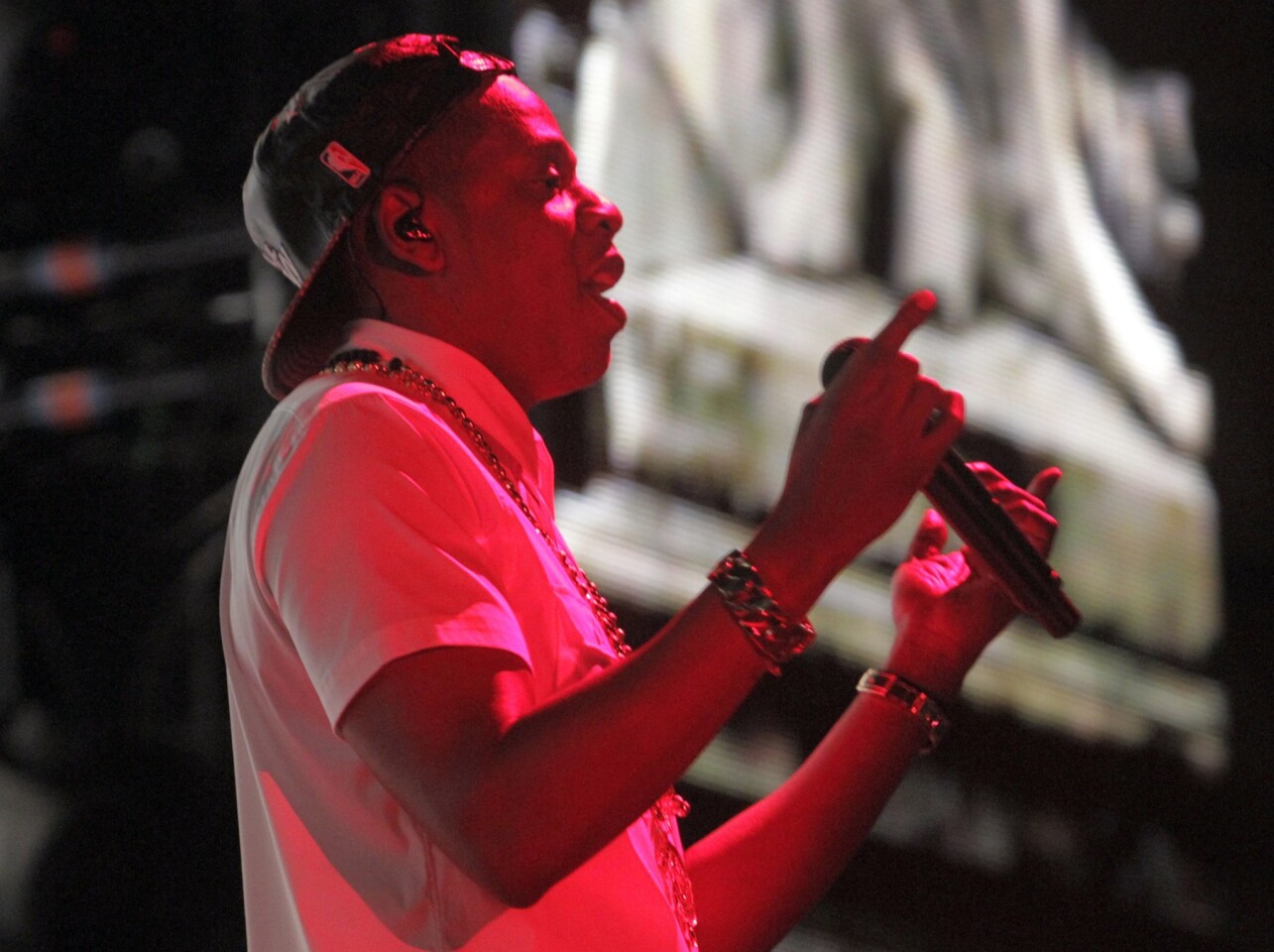 Remember when this rapper really was as great as he says? After dropping the indelible "The Blueprint" in 2001 and one-upping Sinatra with the Big Apple anthem "Empire State of Mind," Jay-Z is now best known as half of a pop-culture power couple with Beyonce. But lately he's struggled to say anything new on record, particularly on "Magna Carta Holy Grail," which offers little more than recounting his undeniable riches in steadily less interesting ways.
(Lawrence K. Ho / Los Angeles Times)
Was there a better mustache in Hollywood? A former Chicago police officer, Farina died last week at 69. But during his acting life he stole so many scenes he could've been brought up on charges, from playing cops in "Law & Order" and Michael Mann's underrated "Crime Story" to giddily hostile turns in "Snatch" (pictured) "Get Shorty" and, best of all, "Midnight Run," where Farina broke new ground in short-fuse villains.
(SCREEN GEMS)
From Kanye and Kim to the global phenomenon that was the recent spawn of Prince William and the former Kate Middleton, we as a nation seem obsessed with the children of those more fortunate. Though most of the Internet is dedicated to churning interest in those born into royalty literal and figurative, it's still mystifying why. Can't we at least give them a chance to publicly disappoint us before they become pop cultural phenomena?
(Andrew Cowie / AFPGetty Images)
It doesn't have the fragmented misadventures of the Bluth family or a drawling Kevin Spacey munching barbecue (and scenery), but Netflix's latest series does find an unexpected mix of comedy and heartfelt drama in the B movie-worn setting of a woman's prison. Treating its diverse cast (and its audience) with equal measures of dignity, this fish-out-of-water story knows appointment TV has become addiction TV, and this is a satisfying one.
(Netflix)
Following in the PR-poisoning footsteps of Zach Braff, Universal Music Group announced a new Kickstarter-inspired Vinyl Project to encourage fans to preorder out-of-print records to fund their reissue. It's hard times for the record industry so you can understand an aversion to risk, but as this phenomenon spreads across media the public are becoming both producers and consumers, and one of those job titles should come with profit-sharing.
(TROY MABEN, AP)
As chilling as you might expect for a haunted boarding school film, this movie starring Rebecca Hall and "The Wire" vet Dominic West has at least two more twists than it needs by the time it finishes, but there are still plenty of goosebump-raising chills. Set in post-World War I England, the movie follows Hall as a ghost-debunking crusader in over her head and conjures the unsettling mood of the ghost stories of Guillermo Del Toro's early work.
(Cohen Media Group)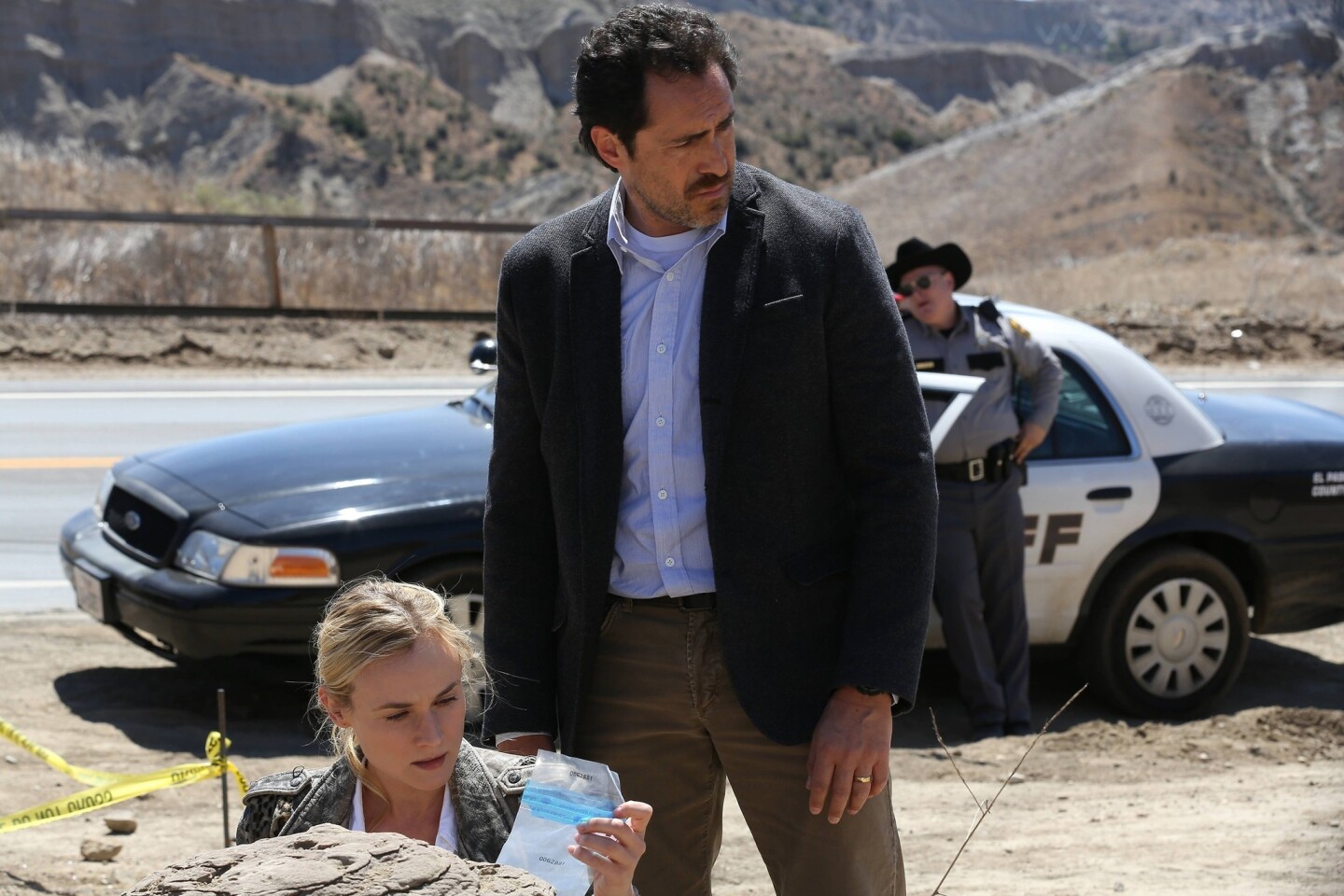 Despite a promising premise of a mutilated body dumped on the U.S.-Mexico border, this adaptation of a Danish series of the same name isn't off to a solid start. The show's ham-fisted pairing of a by-the-book cop played by Diane Kruger and rumpled Mexican policeman Demián Bichir fails to uncover new ground, and none of its predictable characters are able to develop into any real surprises thus far, other than proving police procedural cliches also transcend borders.
(FX Network)
Proving that Netflix isn't the only digital "network" with exclusive programming, this Irish import airing on Hulu may be the strangest yet sweetest sitcom to hit airwaves in years. Centered around a young misfit growing up in late-'80s Ireland with a fully grown imaginary friend (played by series co-creator Chris O'Dowd), "The Moone Boy" carries a goofy yet sharply drawn honesty about childhood that's as funny as it is heartfelt.
(Patrick Redmond, Hulu)
Which has done more damage to journalism of late -- the Internet or Aaron Sorkin? Although parts of this HBO series buzz with the sharply idealistic fury of "The West Wing," much of it replicates the experience of being beaten about the head and shoulders with a long-winded media studies seminar. Rumors are that its second season may try building actual characters instead of multitudes of speeches and far-fetched situations, which can only be an improvement.
(Melissa Moseley, AP)
Who would have guessed while watching "Blade Runner" more than 30 years ago that the piercingly intense Roy Batty would deliver so many batty pleasures into the new millennium? Although Hauer hinted at a taste for camp with "Blind Fury" in 1989, 2011's "Hobo With a Shotgun" underscored it in bold and helped trigger a late-career renaissance. His Einstein-haired turn on "True Blood" this year hasn't just been a berserk pleasure, it practically seems preordained.
(Magnet Releasing)
Has anybody seen Chris Rock? Last we checked he had a goatee, razor sharp wit and a delivery that hit like a prizefighter. Anyway, if one of the top comic minds of the last 20 years does turn up, tell him there's someone who looks just like him walking through this probably lucrative but unnecessary sequel to a film whose only ambition seems to have been making sure a bunch of old friends had fun in a movie together. Just let him know we miss him.
(Tracy Bennett, SONY PICTURES)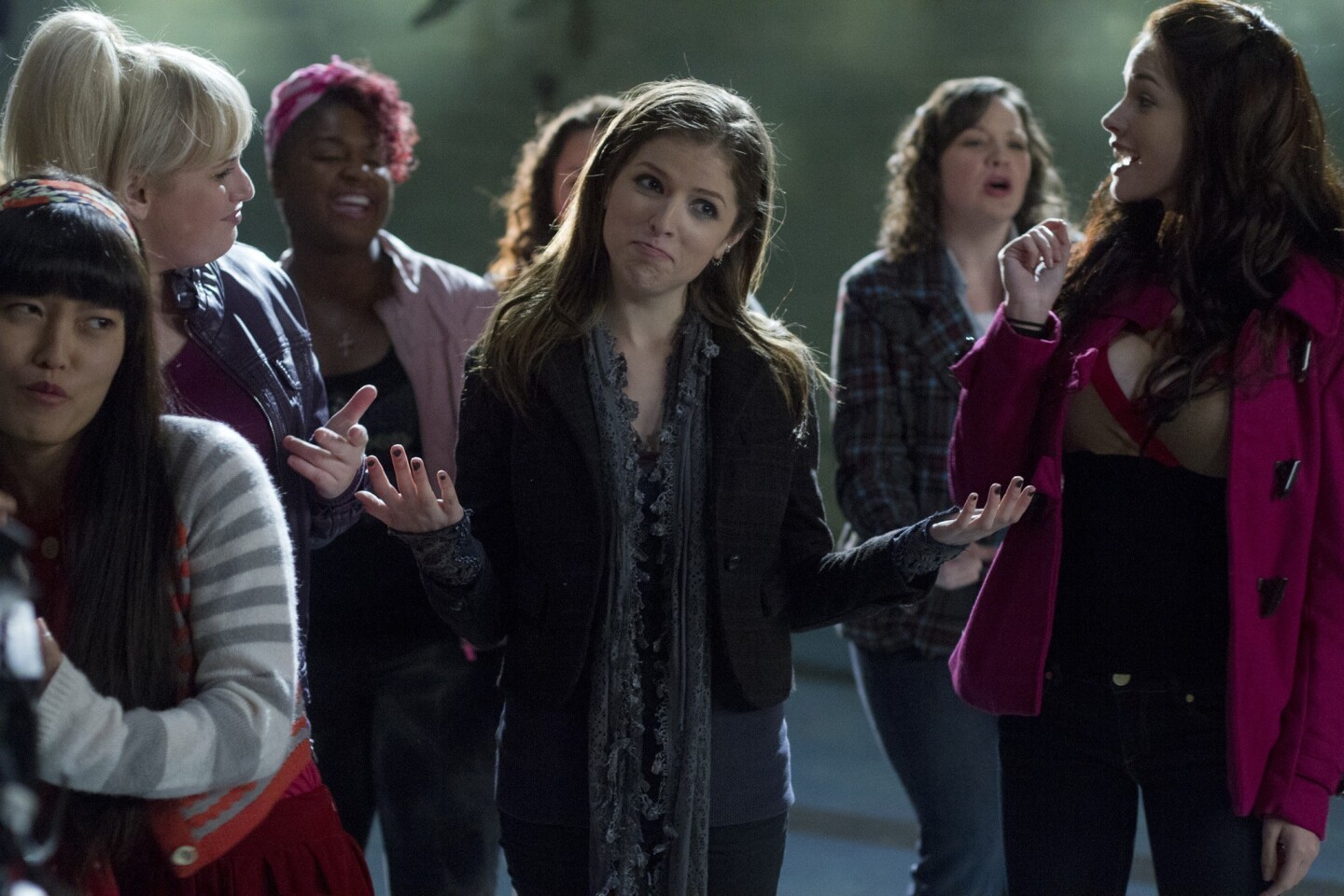 Easy to dismiss in passing as a big-screen carbon copy of "Glee," this film about college a cappella competitions offers more subtle, subversive laughs than Ryan Murphy on his best day. Former "30 Rock" writer Kay Cannon helps guide the script for the movie, which stars Anna Kendrick and features scene-stealing turns from Rebel Wilson and "Workaholics" Adam DeVine and Hana Mae Lee, the latter of whom delivers some of the more dryly surreal one-liners of last year.
(Peter Iovino, Universal Pictures)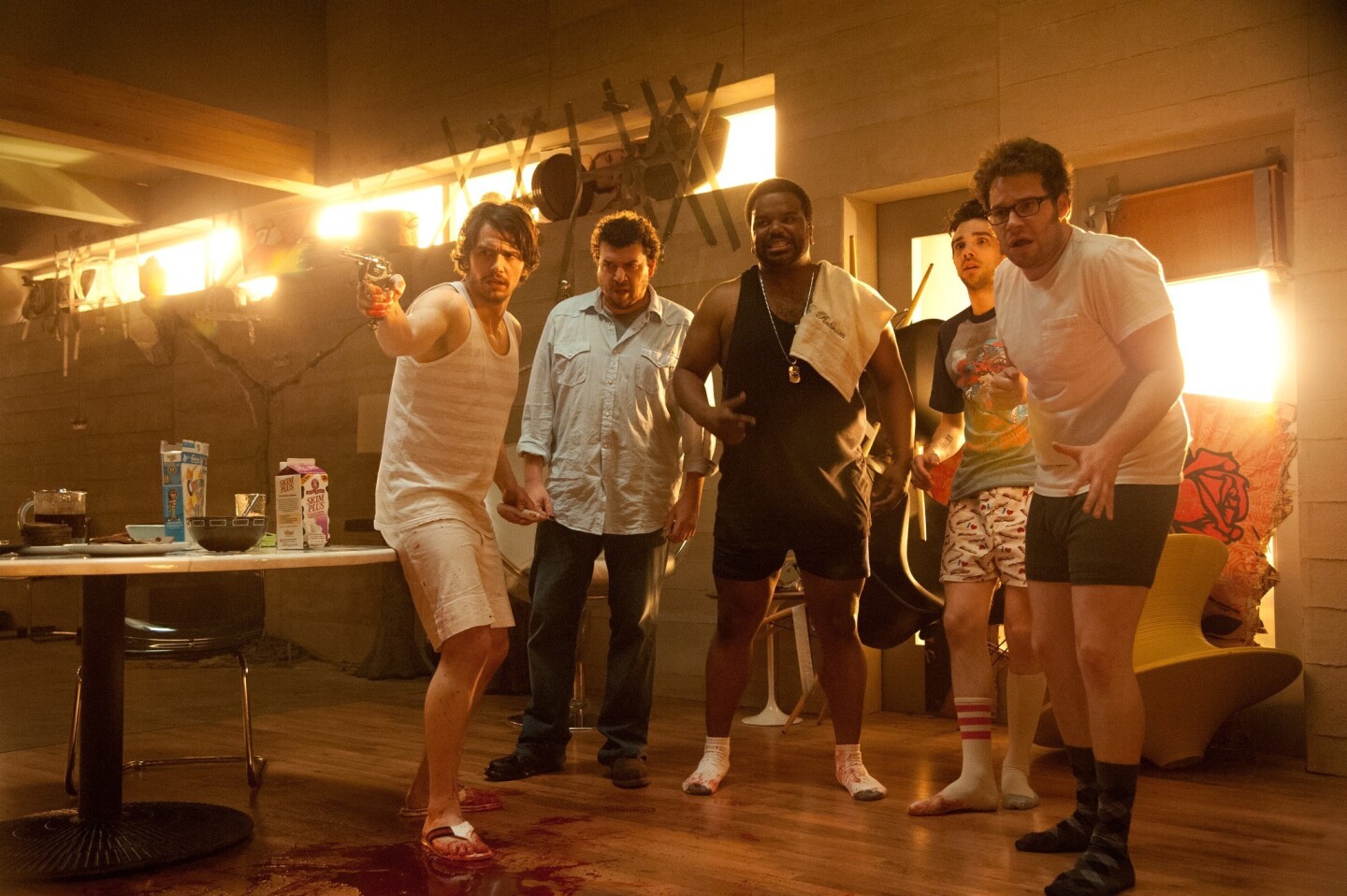 Starring James Franco, Seth Rogan and roughly half the post-"Freaks and Geeks" universe as outsized versions of themselves, this movie has moments of bitingly self-aware laughs about celebrity culture, but there could have been so much more. Too often the movie drifts into easy gross-out gags when the story could have gone somewhere sharper and more surprising. It's nice they all got to hang out again, though ¿ was this "Ocean's Twelve" for the Apatow set?
(Columbia Pictures)
The dog days of summer are upon us, and there's something about oppressive sun that pairs well with big, fuzzy psychedelic rock. Based in San Francisco, this band of apparent typo enthusiasts (that "J" in Shjips is on purpose ¿ and silent) delivers spaced-out rock aimed for the pleasure centers of those who love Spacemen 3, Hawkwind and maybe Jefferson Airplane, considering the 1969 song referenced in the band's name. Start with the manic "Lazy Bones" from the 2011 album "West."
()
Just to be clear: Michael C. Hall is tremendous, and the final season of this Showtime series remains bittersweet as it marks an end to regularly catching this former "Six Feet Under" star on cable. That said, he deserves far better. Apart from a few intriguing guest stars (John Lithgow, for one), this show never found a single believable character other than its star, and it's frankly disconcerting how many serial killers apparently plague Miami. It's time this show rests in peace.
(Randy Tepper / Showtime)
This Oscar-nominated Chilean drama was marred by allegations of fudging the facts of the 1988 overthrow of dictator Augusto Pinochet, but its core story remains fascinating. Arrestingly filmed with a dated look to seamlessly blend with archival footage from the time, the film's depiction of a campaign (orchestrated by an ad executive played by Gael García Bernal) to overthrow a government underscores the value of voting rights and how cheaply we seem to regard them.
(Tomas Dittburn, Sony Pictures Classics)
In a story that seems ripped from the pages of the Onion, one-time teen pop star Aaron Carter claims he was beaten up by some loyal fans of Boston's New Kids on the Block. Although it's easy to admire the concept of "Boston Strong" taken to richly absurd levels, such antics seem inconsistent with the boy-band genre. If some lost souls really needed to work through some music-based regional aggression, wasn't there a Dropkick Murphys show nearby?
(David Steele, AP)
: Tense and relentlessly dark, this BBC crime series is a recent bright spot in the wasteland of pre-"Breaking Bad" summer TV. Currently streaming on Netflix and set on the unfamiliar streets of Belfast, Northern Ireland, the show's grimly detailed case of a women-hunting serial killer isn't the stuff of backyard barbecues, but it's a step above most dramas this time of year, thanks in no small part to a welcome return to TV by Gillian Anderson in a lead turn that shines far beyond her investigative roots in "The X-Files."
(BBC)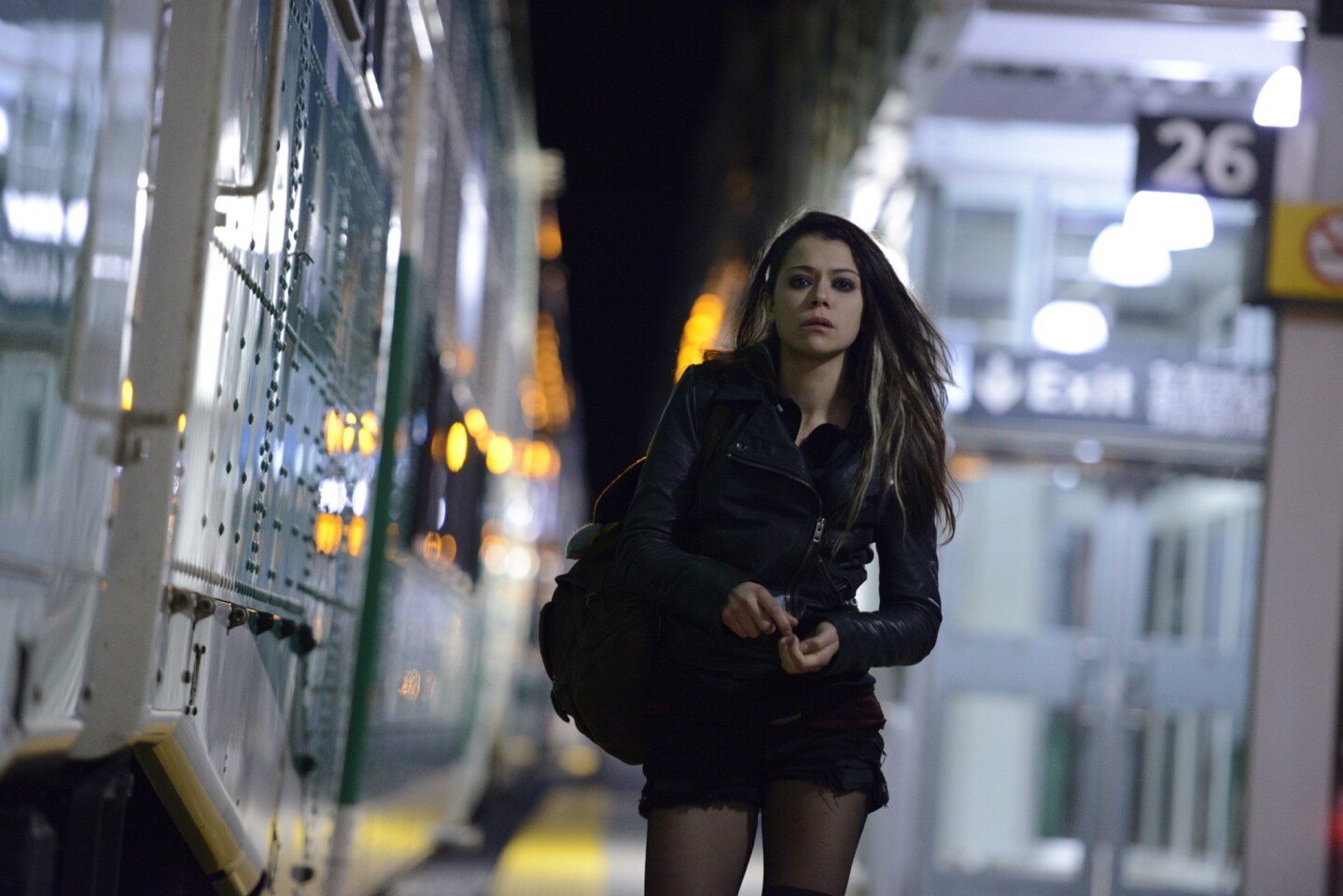 The latest target of Internet obsession since running on BBC America, this ambitious sci-fi series offers a stylish, fast-paced take on human cloning, particularly on the strength of star Tatiana Maslany (who gamely churns through a summer stock theater's worth of accents and hairstyles). But those beating the drum for the show need to take a deep breath. The series too often errs on the side of contrived situations and broad characters, and it still isn't half as clever as it thinks.
(Steve Wilkie / BBC America)
As any viewer of TV's many talent competitions should know, having a show-stopping voice is one thing, but singing with a unique voice rich with expression is another. Born in Florida but based in France, the magnetic McLorin Salvant showcases a rare blend of both on her U.S. debut, "WomanChild." Carving a distinct path aided by nimble pianist Aaron Diehl, McLorin Salvant is a must-listen for anyone with an interest in the legacies of Ella Fitzgerald and Sarah Vaughan.
(Jim Rassol / Sun Sentinel)