10 Images
Celebrity lives: Personal vs. Professional
Celebrity Lives: Personal vs. Professional
By Deborah Netburn, Stephanie Lysaght and Todd Martens, Los Angeles Times Staff Writers
Separate the art from the artist. It's the job of any critic, and the requirement of being a die-hard fan.
But sometimes – somewhere along the way – that task becomes an insurmountable one. It starts innocently enough. Who isn't a little envious of a Disney-inspired theme park in his or her backyard? And then a baby is dangled over a balcony, or a white Bronco is chased on national television, and all bets are off.
Here's a look at some celebs whose personal toils have begun to outweigh their professional accomplishments.
Michael Jackson
Got famous for:
From his work with the Jackson Five, to his mega-blockbuster "Thriller," Jackson was a source for irresistible melodies and crossover hits.
Now he's famous for:
Where to begin? It's been longer than most can remember since Jackson was known primarily for his music, as odd couplings (Lisa Marie Presley?), the aforementioned baby-dangling incident, and some serious child abuse charges that resulted in a 2005 trial have marred the former King of Pop.
(Junko Kimura / Getty Images)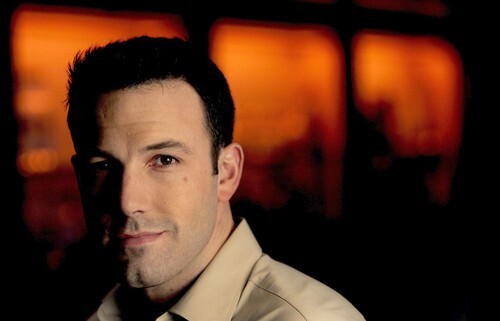 Ben Affleck
Got famous for:
Showing up in Kevin Smith movies, writing and starring in "Good Will Hunting," sharing an Oscar with his best friend Matt Damon.
Now he's famous for:
A series of high-profile relationships: first with Gwyneth Paltrow, then Jennifer Lopez (launching the "Bennifer" craze), and finally with wife Jennifer Garner. But with the critical success of "Gone Baby Gone," which Affleck directed, we may start paying attention to the star as an artist again.
(Mel Melcon / Los Angeles Times)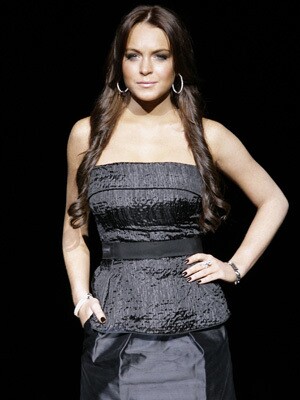 Lindsay Lohan
Got famous for:
Being the quintessential freckle-faced child actress at the turn of the century -- as poised and adorable in interviews as she was in films like "The Parent Trap" and "Freaky Friday."
Now she's famous for:
Being hospitalized for "exhaustion," going to rehab, chasing her former assistant down with a car, that sad photo at the gas station, dropping it all for New York magazine. She's still making movies, but the paparazzi aren't following this girl around because of "Georgia Rule" and "I Know Who Killed Me."
(Luca Bruno / Associated Press)
Angelina Jolie
Got famous for:
Her breakout performance in 1995 cult-classic "Hackers," and of course, for those impossibly gorgeous lips.
Now she's famous for:
Smooching her brother at the 2000 Oscars, wearing ex-husband Billy Bob Thornton's blood around her neck, cutting herself, bisexuality, traveling to poverty-stricken countries, adopting babies from said countries, and snagging Brad Pitt.
(James Deady / U.S. Army)
Rosie O'Donnell
Got famous for:
Cracking us up in films like "A League of their Own" and "Sleepless in Seattle," then graduating to a successful career as host of "The Rosie O'Donnell Show."
Now she's famous for:
Raising hell on "The View." She argued with Elisabeth Hasselbeck about the Iraq war, accused Kelly Ripa of homophobia, bashed Donald Trump, and unintentionally mocked the Chinese language. And that was on a slow day.
(Donna Svennevik / ABC)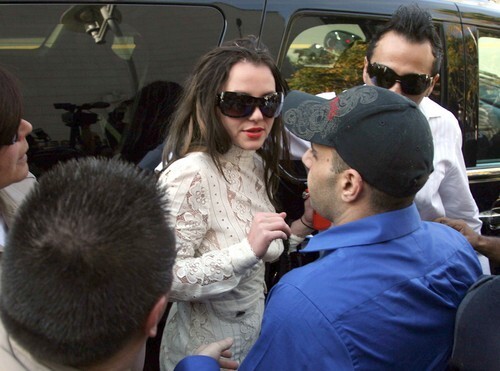 Britney Spears
Got famous for:
Being queen of the pop-tarts in the late '90s, leaving rivals like Christina Aguilera and Mandy Moore in her dust. The schoolgirl ensemble Brit wore in her "Baby One More Time" video captured her image perfectly: innocent and virginal, but curious.
Now she's famous for:
Her failure to wear undergarments, her ghastly performance at the 2007 MTV Video Music Awards, her marriage to – and divorce from – backup dancer Kevin Federline, fighting for custody of her two children, getting romantic with a paparazzo, getting hospitalized for mental instability, and so much more.
(Gabriel Bouys / AFP / Getty Images)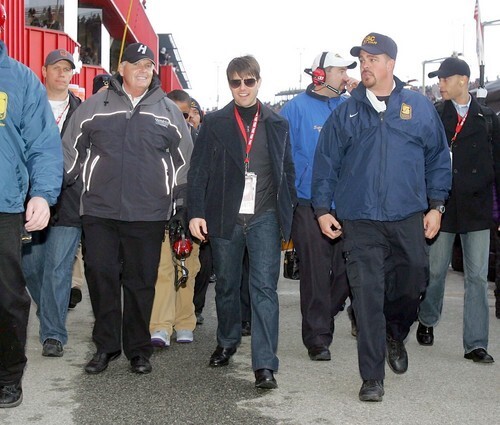 Tom Cruise
Got famous for:
Being a heartthrob in the early and mid-'80s ("Cocktail," "Top Gun"), emerging as a heartthrob who can act in the late-'80s ("Rain Man," "Born on the Fourth of July"), becoming one of the world's most powerful movie stars.
Now he's famous for:
Being a Scientologist, campaigning against psychology, couch-jumping on "Oprah," and a crazy courtship of Katie Holmes.
(Jeff Gross / Getty Images)
Elizabeth Taylor
Got famous for:
Starring in classic YA films like "National Velvet," two "Lassie" films, and "Father of the Bride," in the '40s and '50s, later for her steamy role in "Cat on a Hot Tin Roof."
Now she's famous for:
The young 'uns know her mostly for her obsession with diamonds, but back in the '60s, her acting career was trumped by her drama-filled love life that included a succession of marriages (two of them to Richard Burton).
()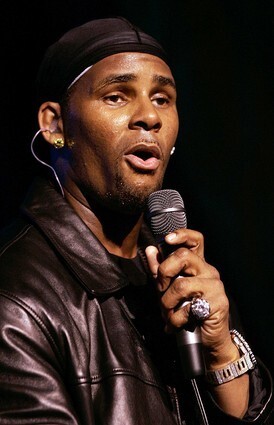 R. Kelly
Got famous for:
The Chicago-born musician became an R&B superstar in the '90s, mixing sexually-explicit burners with spiritual anthems.
Now he's famous for:
R. Kelly had some tabloid trouble in the mid-'90s, when rumors surfaced that he married a then-underage Aaliyah. Then in 2002, the Chicago Sun-Times reported on the existence of a tape that allegedly shows Kelly have sex with an underage girl. The child pornography case has dragged on since and has colored all aspects of Kelly's career, as his more recent albums seem to be filled with references and allusions to the charges.
(Stuart Ramson / Associated Press)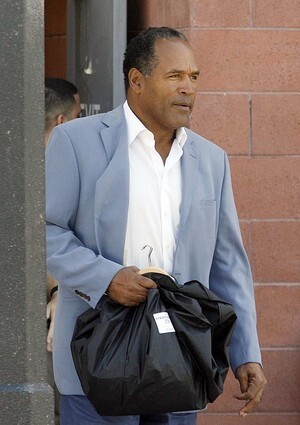 O.J. Simpson
Got famous for:
The Heisman Trophy-winner at USC transcended sports, as the star football player turned his likeable personality into a budding film career ("The Towering Inferno," "Naked Gun").
Now famous for:
Simpson was arrested on charges of murder in 1994 following the infamous Ford Bronco police chase. Ultimately declared innocent, Simpson's trial became known as the "trial of the century," and thus began Simpson's quest for the real killers. In 2006, he wrote a book titled "If I Did It," which was billed as a fictional account of how Simpson murdered Nicole Brown Simpson and Ronald Goldman. In 2007, he was involved in a Las Vegas hotel robbery. And next?
(Isaac Brekken / Associated Press)