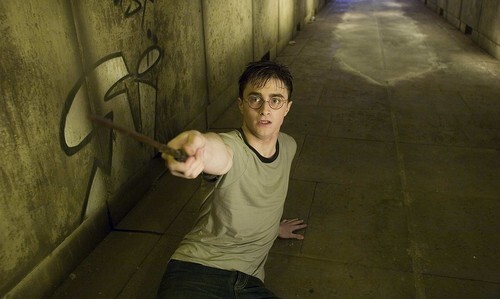 9 Images
Harry Potter and the Muggles of Doom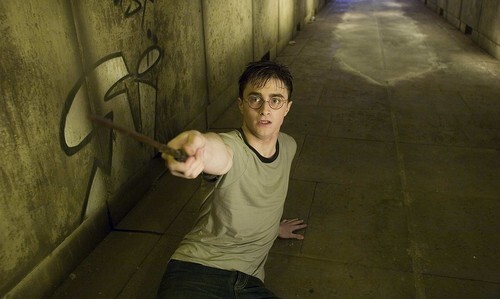 By Patrick Day and Deborah Netburn, Los Angeles Times Staff Writers
As far as literary creations go, Harry Potter's popularity ranks somewhere between Sherlock Holmes and Huckleberry Finn. Everyone in the whole world, it seems, has fallen under the spell of the J.K. Rowling books or their film adaptations. Everyone, that is, except for a few holdouts, shouting their objections into the void, hoping for some shout or nod from a kindred spirit. These people are muggles through and through -- people, as described in Rowling's world, with no magical ability.
To be fair, we're all muggles -- but these people, who have come to be known as Anti-Potterists, embrace the role and scratch their heads and wonder why anyone would want to embrace Rowling's completely unrealistic magical creation. Their objections are literary or religious in nature, and they are far from lone wackjobs with an axe to grind. Even the Pope himself has some Anti-Potterist leanings.
But just what are these Muggles' specific complaints? That bears a deeper look.
(Murray Close / Warner Bros. Entertainment)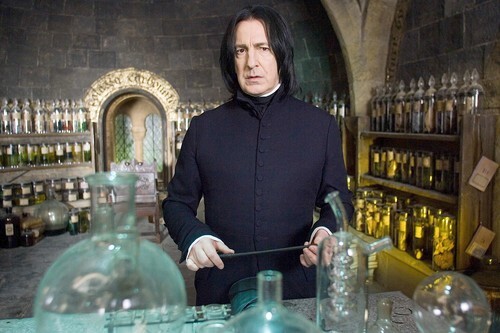 Muggle:
Robert Winder
Muggle curriculum vitae:
Author, former literary editor for the Independent and contributor to the BBC.
Mugglish complaint:
Upset with the popularity of the Harry Potter books, the author in a piece for the BBC attempts to set forth his own vision of what Harry Potter should be -- a more urban Potter, engaged with the real world. However, he concedes that his version of the boy wizard would probably sell "about three copies."
Quote:
"The [Harry Potter] series paints an unrealistic picture of Britain in 2005."
BBC
(Murray Close / Warner Bros. Entertainment)
Muggle:
A.S. Byatt
Muggle CV:
Postmodern novelist and poet. Author of "Posession: A Romance" and winner of the Booker Prize for fiction.
Mugglish complaint:
In her high-profile op-ed for the New York Times, Byatt claims that fantasy is OK (she admits to getting into Tolkien when she's sick) but the Harry Potter brand of fantasy is unacceptable entertainment for adults. She does admit, however, that the study of literature can sometimes destroy the life of books.
Quote:
"Ms. Rowling's magic world has no place for the numinous. It is written for people whose imaginative lives are confined to TV cartoons, and the exaggerated (more exciting, not threatening) mirror-worlds of soaps, reality TV and celebrity gossip."
The New York Times
(Warner Bros. Entertainment)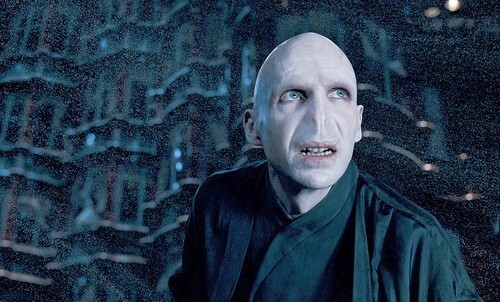 Muggle:
Rev. Msgr. Robert E. Maher
Muggle CV:
Vicar general of the Roman Catholic Diocese of Brownsville, Texas
Mugglish complaint:
The Catholic church spokesman fears "Potter" is just the first step on a dark path that can only end in the average fan turning into something akin to Lord Voldemort. In other media sources, the reverend also rails against the dangers of believing in the supernatural
power of numbers.
Quote:
"Just like marijuana is a gateway drug that leads us to try stronger drugs, 'Harry Potter' novels and 'Star Wars' can be gateway experiences to the occult that lead children in later adolescence to seek deep and dark occult powers to guide them or to exercise control beyond human power."
Brownsville Herald
(Warner Bros. Entertainment)
Muggle:
Laura Mallory
Muggle CV:
Mother of four children in the Gwinnett Countyschool system in Georgia.
Mugglish complaint:
Worked for over a year to get the "Potter" books banned from Gwinnett schools, despite having never read them. After being turned down by the school board, she brought her case to the Georgia Supreme Court, which upheld the board's decision.
Quote:
"It's mainstreaming witchcraft in a subtle and deceptive manner, in a children-friendly format. The kind of stuff in these books — murder and greed and violence. Why do they have to read them in school?"
MSNBC
(Warner Bros. Entertainment)
Muggle:
Harold Bloom
Muggle CV:
Yale professor, vocal and prolific literary and cultural critic, author of the book, "How to Read and Why."
Mugglish Complaint:
"Harry Potter" is derivative, poorly written, and will lead to more Stephen King readers.
Quote:
"…I feel a discomfort with the Harry Potter mania, and I hope that my discontent is not merely a highbrow snobbery, or a nostalgia for a more literate fantasy to beguile (shall we say) intelligent children of all ages. Can more than 35 million book buyers, and their offspring, be wrong? Yes, they have been, and will continue to be for as long as they persevere with Potter."
The Wall Street Journal
(Warner Bros. Entertainment)
Muggle:
Christine Schoefer
Muggle CV:
Freelance writer, mother of three.
Mugglish Complaint:
Women are reduced to secondary characters and stereotypes in the Potter books.
Quote:
"Harry's fictional realm of magic and wizardry perfectly mirrors the conventional assumption that men do and should run the world. From the beginning of the first Potter book, it is boys and men, wizards and sorcerers, who catch our attention by dominating the scenes and determining the action."
Salon
(Murray Close / Warner Bros. Entertainment)
Muggle:
Cardinal Joseph Ratzinger, now Pope Benedict XVI
Muggle CV:
He's the Pope.
Mugglish Complaint:
In 2003, then-Cardinal Ratzinger sent a letter to Gabriele Kuby, the German author of "Harry Potter – Good or Evil," expressing his agreement that reading Harry Potter can prevent children from having a clear understanding of good and evil and therefore can complicate their relationship with God.
Q
Quote:
"It is good, that you enlighten people about Harry Potter, because those are subtle seductions, which act unnoticed and by this deeply distort Christianity in the soul, before it can grow properly."
LifeSite.net
(Murray Close / Warner Bros. Entertainment)
Muggle:
Marina Hyde
Muggle CV:
Columnist for the Guardian where she writes about celebrity and sports.
M
Mugglish Complaint:
Quidditch is the worst made-up sport of all time.
Quote:
"[Quidditch]… is best described as a combination of three bad games which almost unimaginably contrives to be worse than the sum of its parts…. to clarify, I am required to keep my eye not simply on three balls at any one time, but also on a winged snitch (which is virtually invisible to anyone in the crowd anyway), the capture of which almost without exception renders the preceding however many minutes or hours entirely worthless."
The Guardian
(Peter Mountain / Warner Bros. Entertainment)