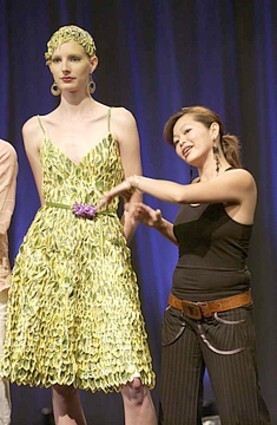 6 Images
'Project Runway' looks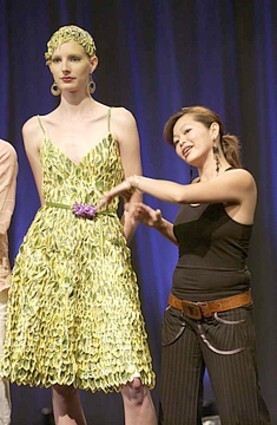 By Lora Victorio, Los Angeles Times Staff Writer
Each season, "Project Runway" contestants are challenged to achieve the impossible with a needle and thread. Their work can range from glamorous to disastrous in the time it takes most of us to sew a button, but are these designs classy or trashy?
Designer
: Chloe Dao
With a scarily meticulous attention to detail, Chloe made a dress out of leaves for season two's garden party challenge. The dress looks sweet and perhaps wearable, but the matching hat takes the look a little too far.
(Barbara Nitke / Bravo)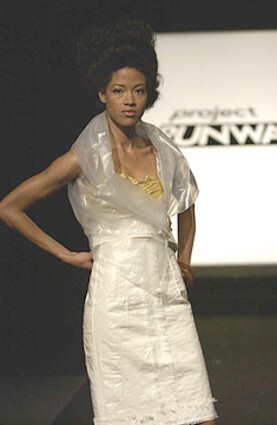 Designer
: Michael Knight
The season three finalist tended toward class and edginess. This dress, made out of recycled materials found in a warehouse, is no exception.
(Barbara Nitke / Bravo)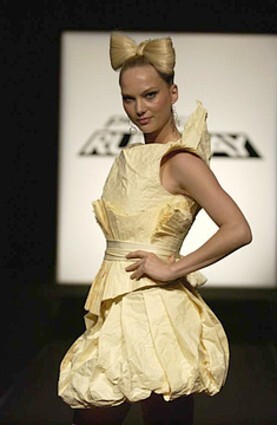 Designer
: Alison Kelly
Alison had a difficult situation on her hands in season three when her model didn't have the measurements that would accommodate her recyclable dress. Hence, the dress was not flattering, and the judges sent her packing.
(Barbara Nitke / Bravo)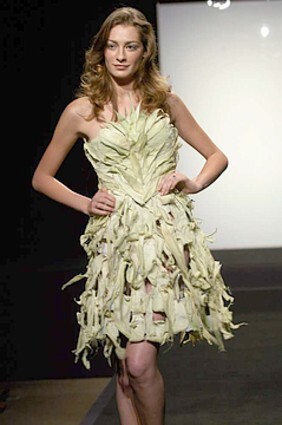 Designer
: Austin Scarlett
The ambitious wedding dress designer from Oregon was the first season's shining star. He got off to a great fashion start when he rose to the challenge of designing a dress made out of materials bought at a Manhattan supermarket. The dress, made from corn husks, was innovative and sexy. But would anyone wear it on Fifth Avenue?
(Barbara Nitke / Bravo)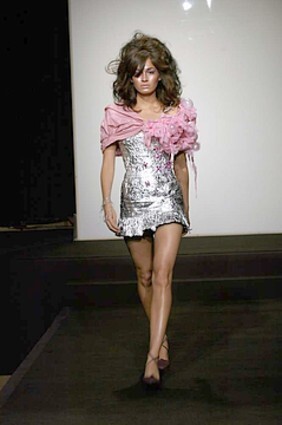 Designer
: Kara Saun
Kara Saun's response to season one's innovation challenge was to make a dress made of aluminum foil. On the downside, it looks like a nightmare to walk in. On the upside, if it rips it can cover leftovers.
(Barbara Nitke / Bravo)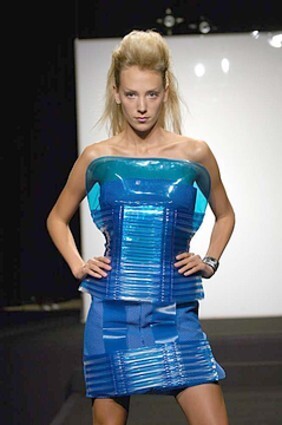 Designer
: Nora Caliguri
Also from season one, this dress made of a blue folding lawn chair and eight plastic place mats is a feat of imagination. The color and design are impressive, but one wonders if any woman would have the guts to party with this frock on.
(Barbara Nitke / Bravo)