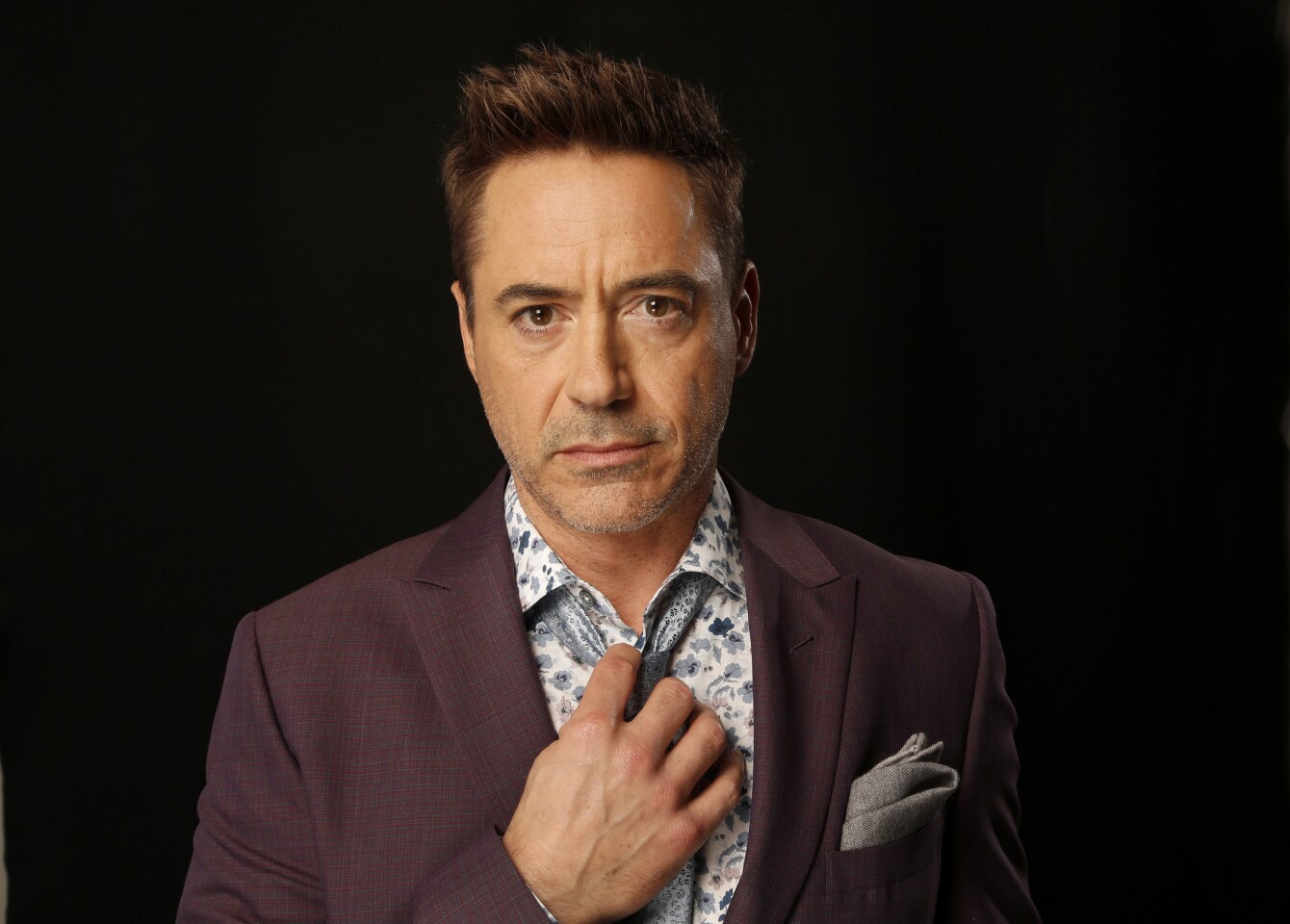 29 Images
Robert Downey Jr.: Life in pictures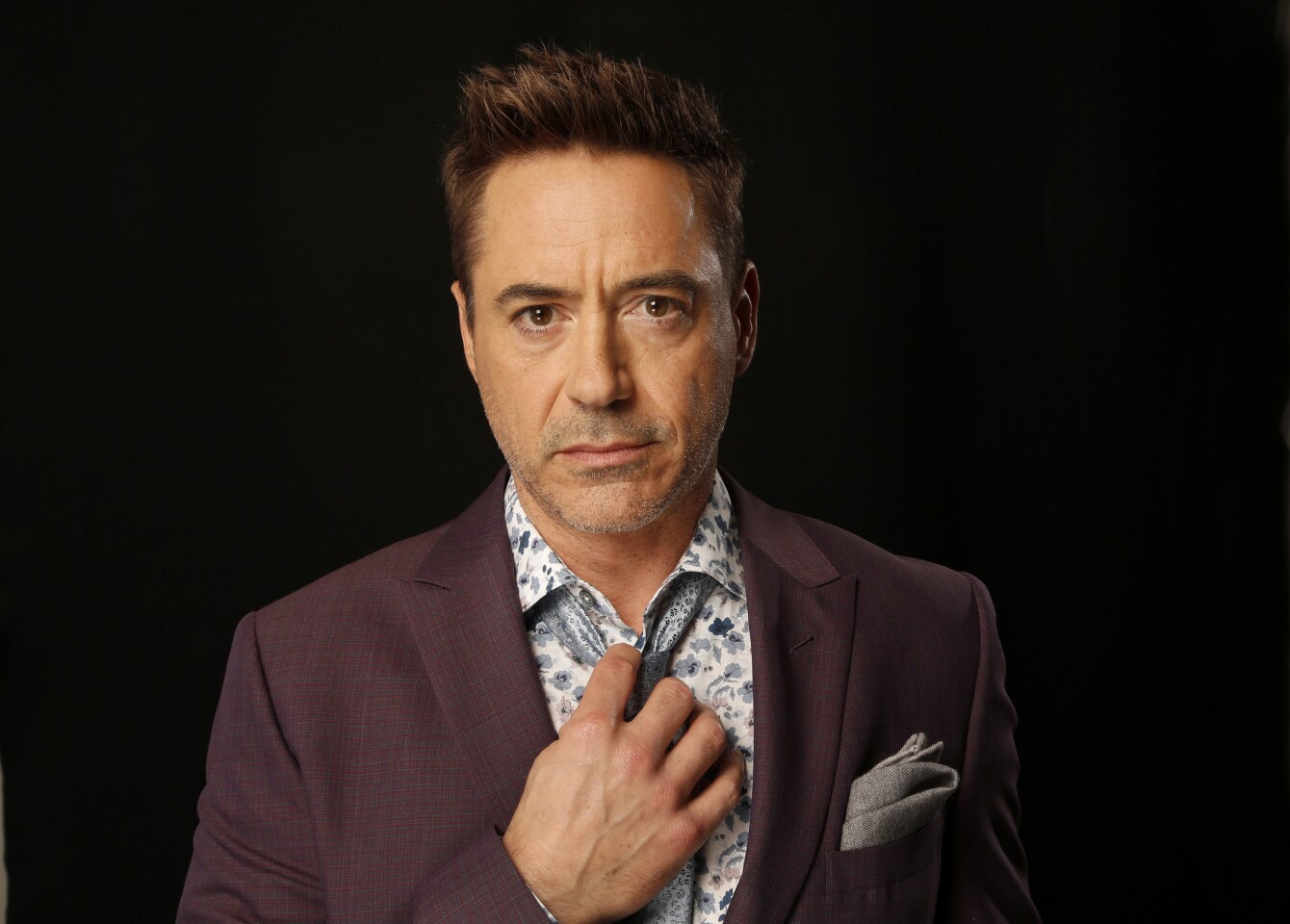 Born in Manhattan on April 4, 1965, Downey is the son of underground filmmaker Robert Downey Sr. He made his film debut in his father's 1970 film, "Pound," when he was 5 years old.
(Kirk McKoy / Los Angeles Times)
Downey went on to appear in several more of his father's films, and later said that he was exposed to alcohol and drugs at a young age as a result. As a teenager, he studied drama in London and New York. Robert Downey Sr., right, and Jr. are seen together on May 8, 2008, in New York City.
(Larry Busacca / WireImage / Getty Images)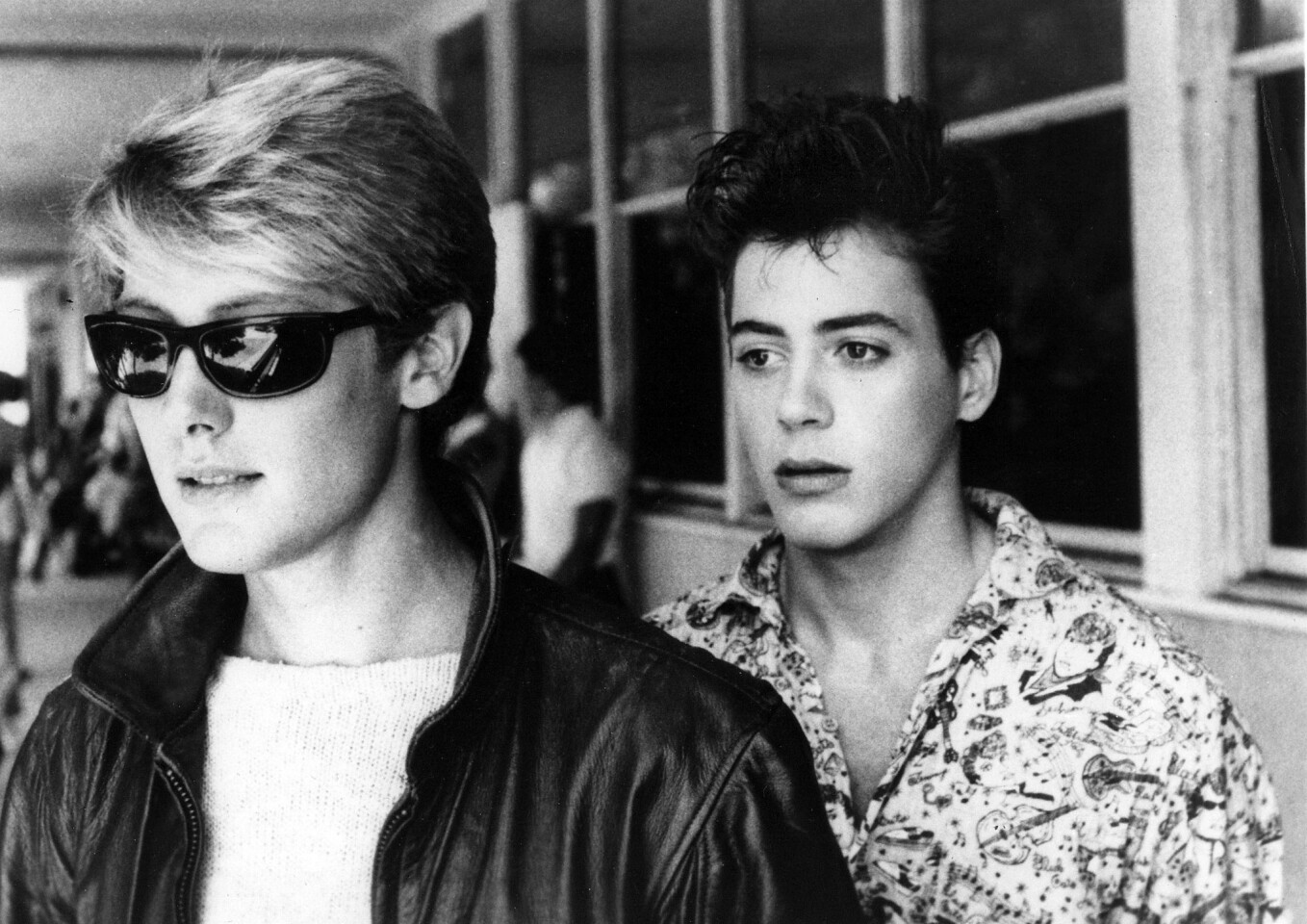 Downey, right, plays Jimmy, a friend of
James Spader
's Morgan, in this story of a teen who finds trouble in pursuit of a girl. While making the movie, he ran into
Anthony Michael Hall
at the studio -- and "that led to
'Saturday Night Live'
with him vouching for me, and it led to 'Johnny Be Good.' It was big for me," Downey said.
(New World Pictures)
Downey joined the Not Ready for Prime Time players at age 20, but he lost the gig the next year after a cast overhaul because of low ratings. Pictured front row, from left: Nora Dunn, Danitra Vance, Downey, Terry Sweeney, Jon Lovitz; and back row, from left, Randy Quaid, Anthony Michael Hall, Joan Cusack.
(NBCU Photo Bank via Getty Images)
Downey, right, with Andrew McCarthy, plays drug addict Julian, one of the disaffected L.A. youths in this adaptation of the Bret Ellis novel. Other early roles in films like "Weird Science" (1985), "The Pick-Up Artist" (1987) and "Johnny Be Good" (1988) lumped Downey in with the group of young stars collectively known as "The Brat Pack."
(20th Century Fox Films )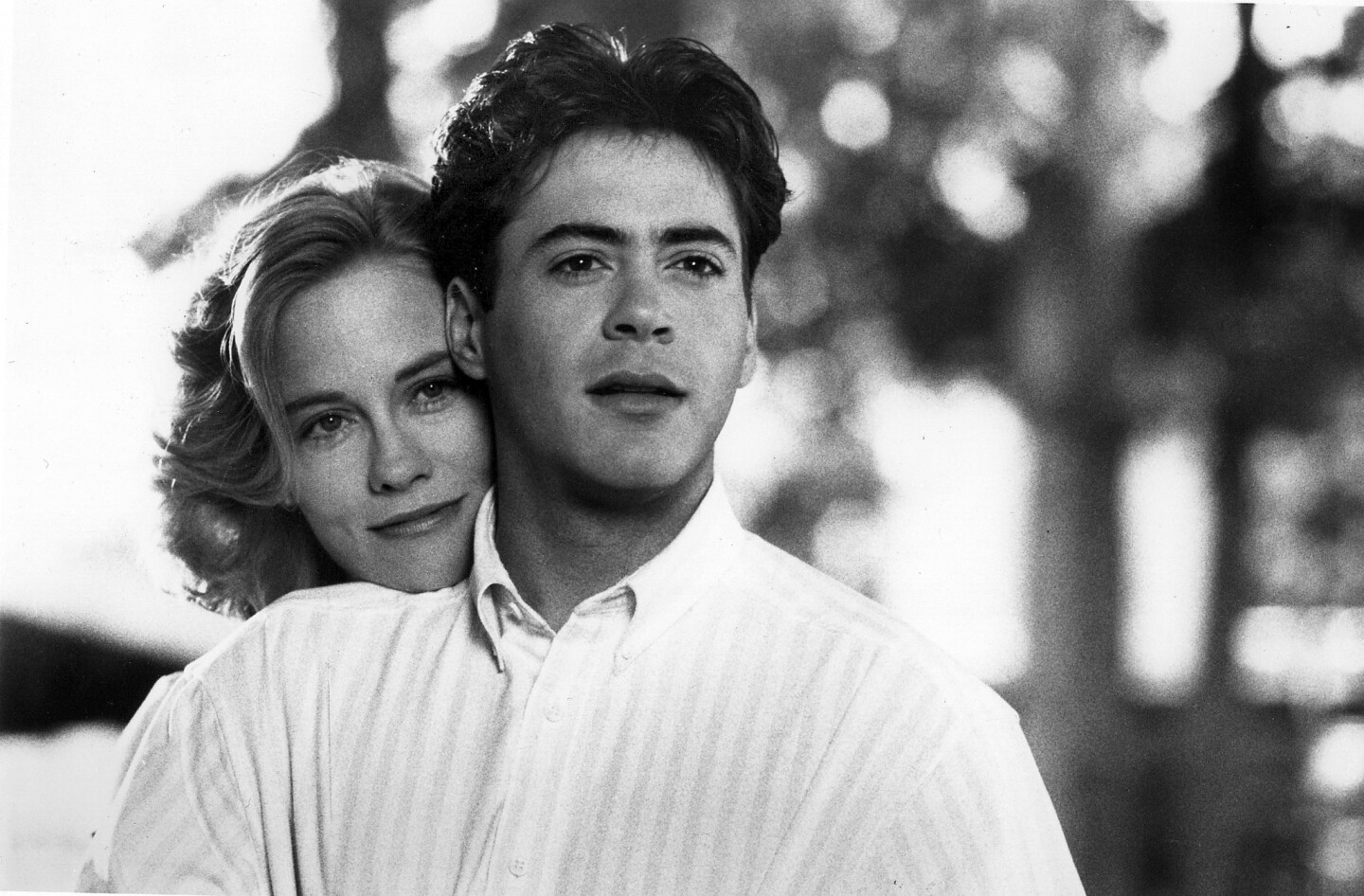 By the end of the decade, Downey began branching out into bigger studio films, such as the 1989 romantic comedy "Chances Are," with Cybill Sheperd.
(TriStar Pictures)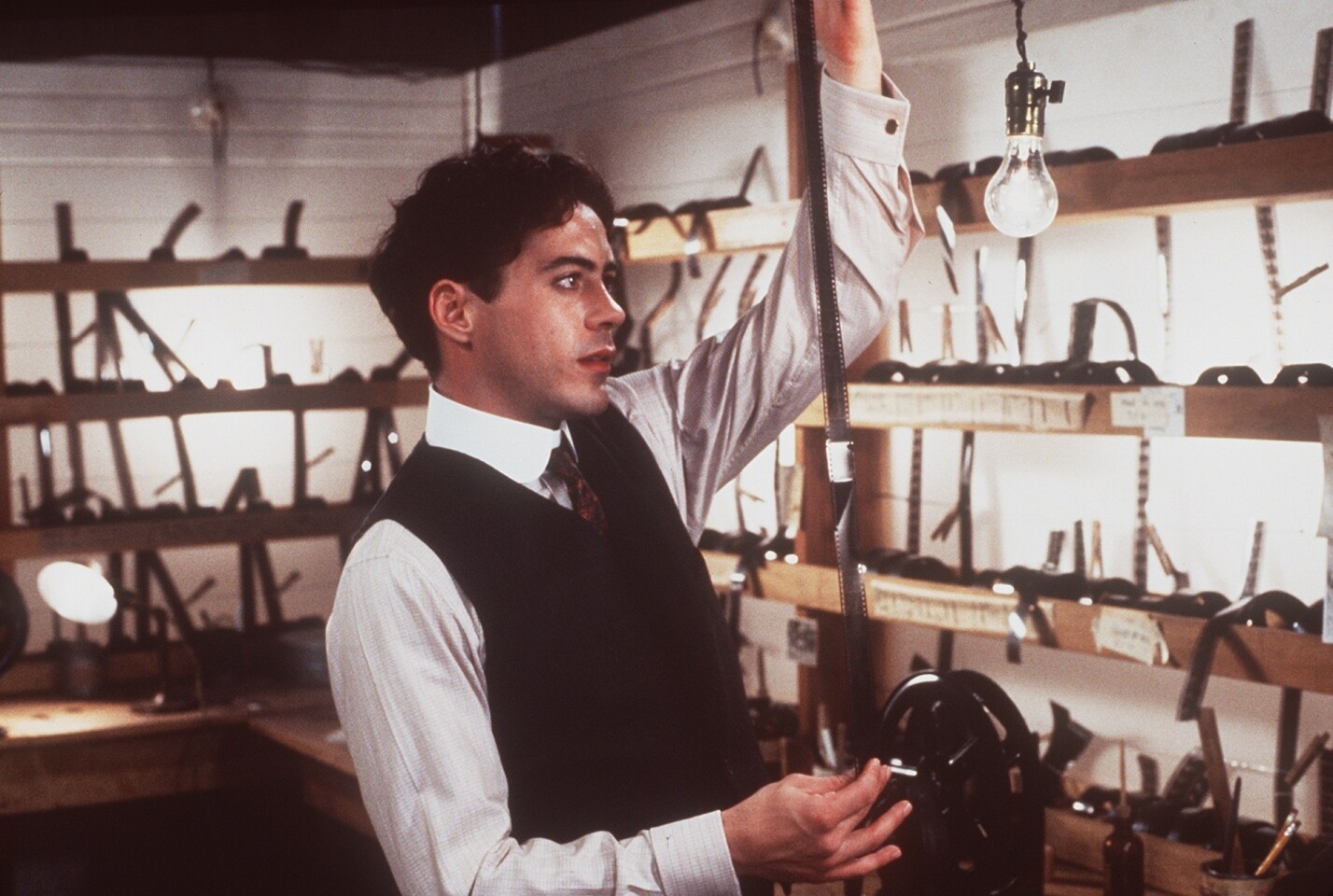 Downey earned an Oscar nomination for portraying the Hollywood icon for director Richard Attenborough. "I thought it was going to be about becoming ectomorphic and doing all these things to capture him," Downey said. "It became much more about being quiet and still. That's not easy because I'm restless and I also want to entertain myself."
(David James / TriStar Pictures)
In 1994, Downey appeared in two very different films; "Only You" (pictured) paired him in a romantic coupling with Marisa Tomei, while Oliver Stone's "Natural Born killers" cast Downey as an unscrupulous TV journalist obsessed with a serial killer couple.
(Emilio Lari / Los Angeles Times)
As Tommy, Downey tries to keep his sister Claudia's (
Holly Hunter
) spirits up during a chaotic Thanksgiving gathering. But off screen, Downey created his own chaos: "I was altered as often as not. That was the first time for that on screen. I would spin through a scene like a whirling dervish. Everyone was like, 'What just happened?' but I was off the set and going to lunch."
(Bob Marshak / Paramount Pictures)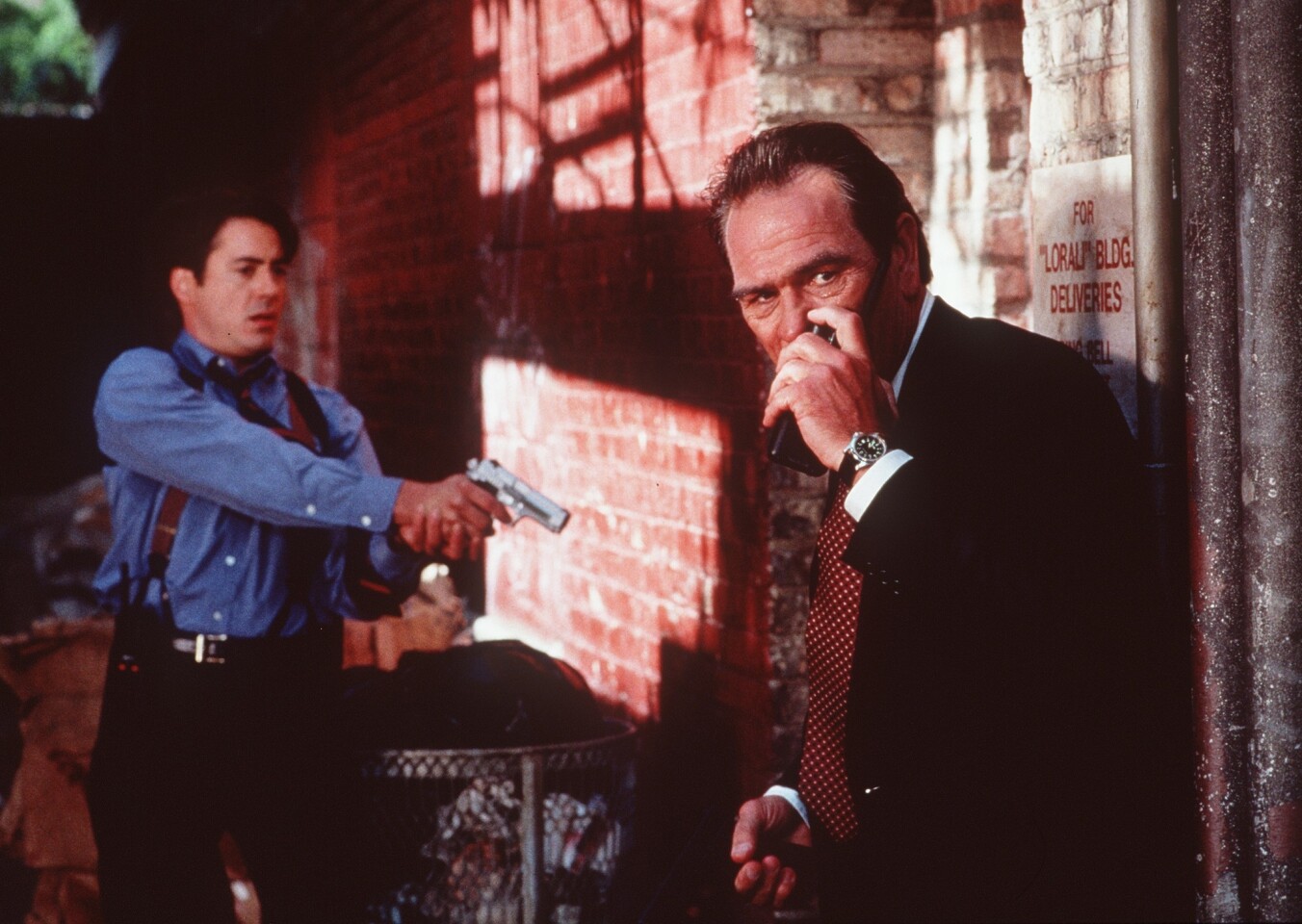 Downey plays Diplomatic Security Service Special Agent John Royce in the action thriller also starring
Tommy Lee Jones
, right, and
Wesley Snipes
.
(Michael Weinstein )
Downey was arrested on drug charges in 1999, but was allowed to finish shooting the DreamWorks thriller "In Dreams" before reporting to a drug treatment facility.
(Francois Duhamel / DreamWorks Pictures)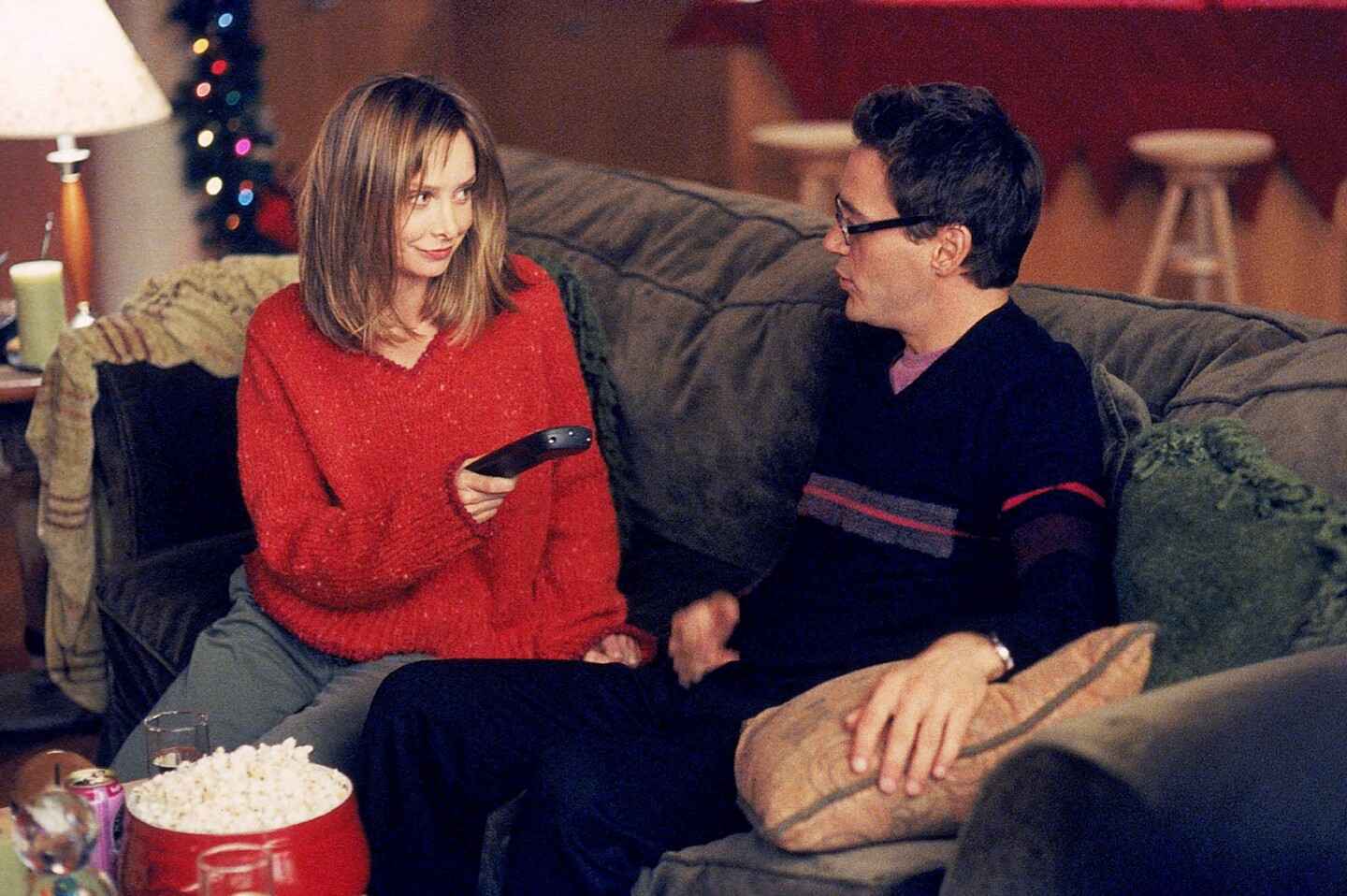 In 2000, Downey joined the cast of Fox TV's "Ally McBeal" for its fourth season, playing the boyfriend of Ally (Calista Flockhart). He won a Golden Globe for the role, but after season's end, the character was written out of the show because of Downey's drug struggles.
(AP)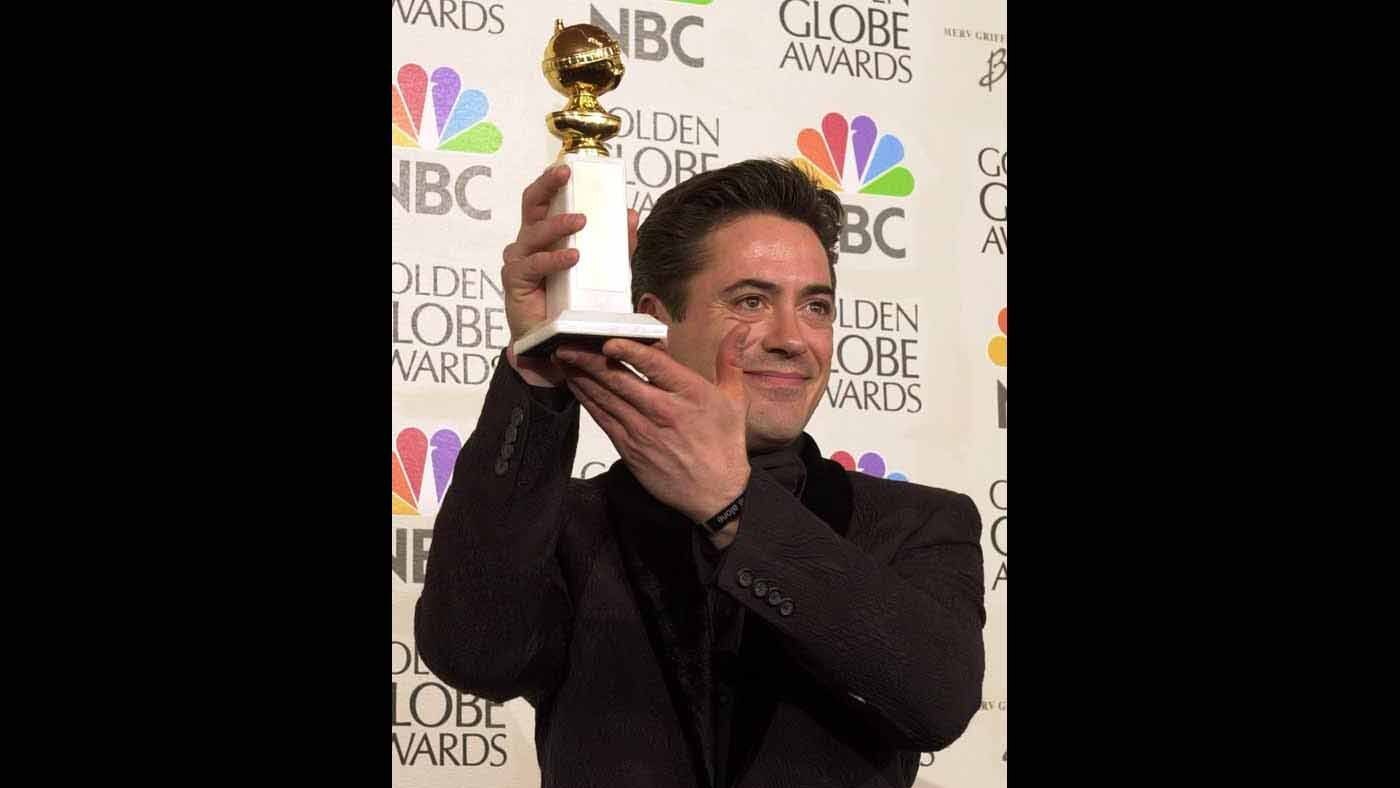 Downey earned the Golden Globe for supporting actor for "Ally McBeal" role in 2001. Drugs continued to haunt him, however, and Downey missed out on playing roles in several notable films at the time.
(Kevork Djansezian / AP)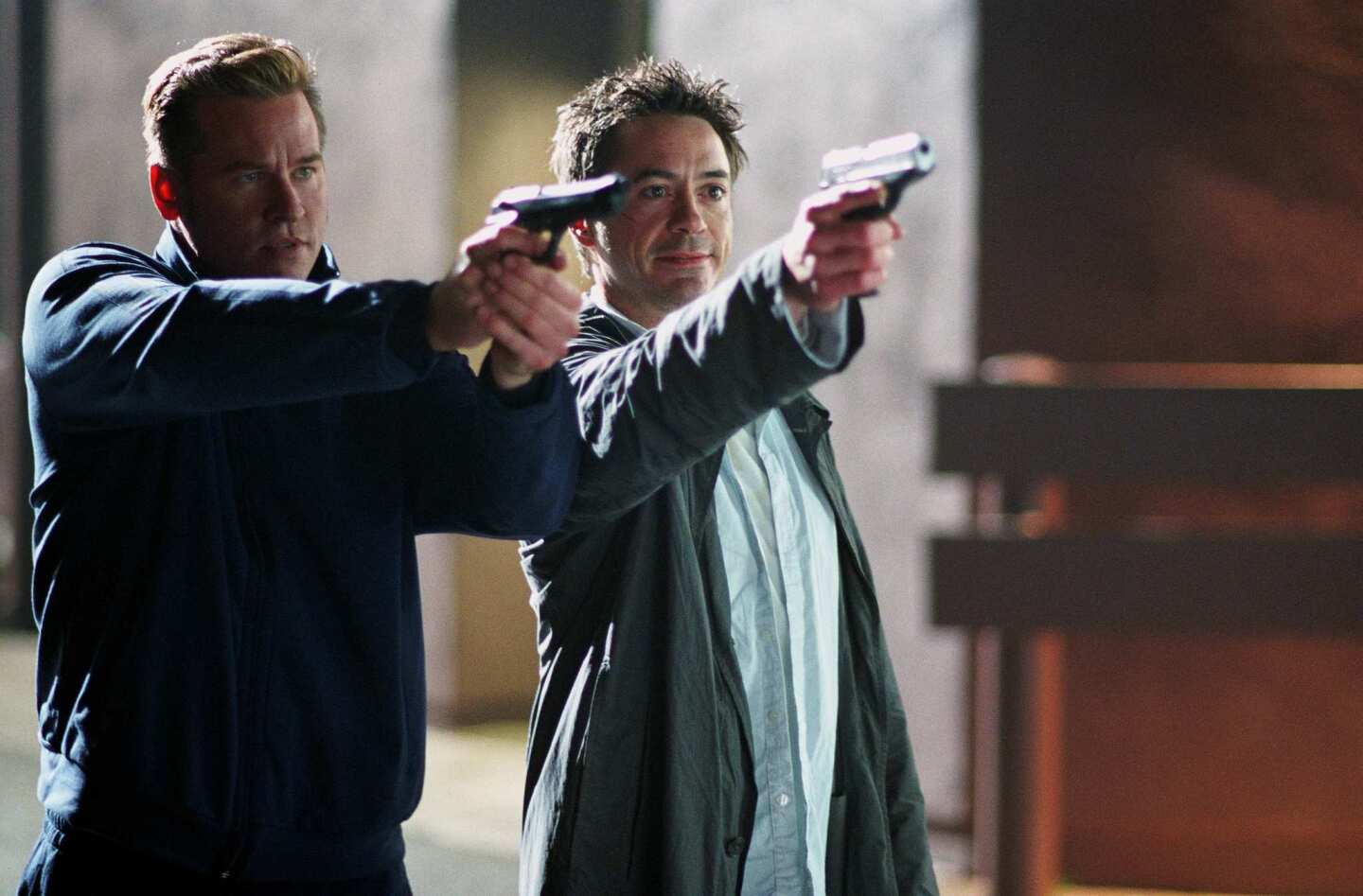 After a year in rehab, Downey began rebuilding his career again, appearing in films such as "The Singing Detective" and "Gothicka" (both2003). He eventually made "Kiss Kiss Bang Bang," drawing critical acclaim as the crime-centric film's narrator, a small-time crook.
(John Bramley / Warner Bros. Pictures)
Downey plays one of his most oft-repeated roles -- a reporter -- in this
George Clooney
film about the McCarthy era.
(Melinda Sue Gordon / Warner Independent Pictures)
An animated version of Downey appears in the Philip K. Dick adaptation "A Scanner Darkly." As James "Jim" Barris, Downey plays a paranoid drug addict convinced that his roommate Bob (Keanu Reeves) is a terrorist, along with Bob's dealer Donna (Winona Ryder). Downey provides a little humor in this otherwise bleak universe, where America has lost the war on drugs.
(Warner Bros. Entertainment)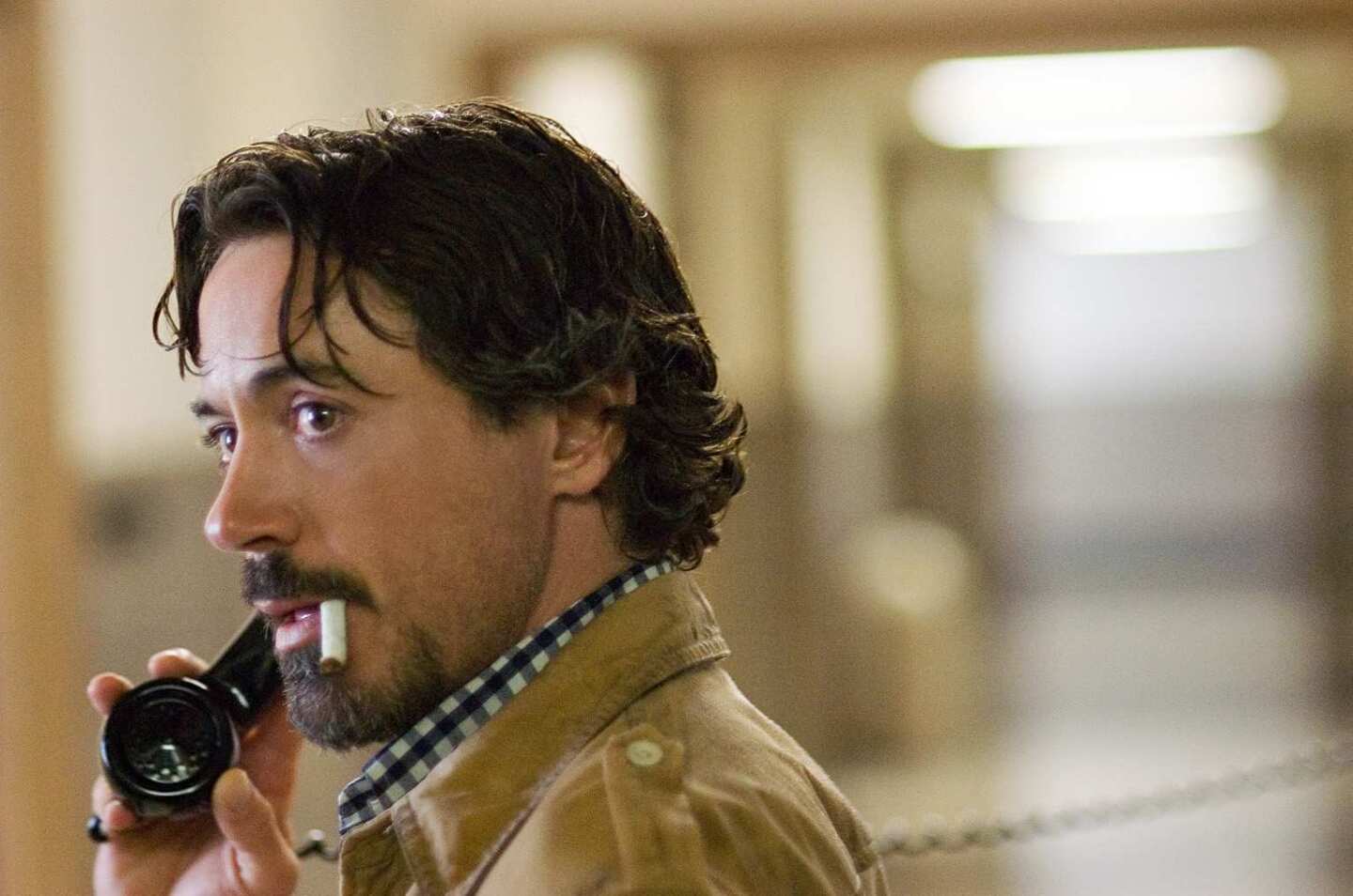 Downey plays real-life Bay Area crime reporter Paul Avery, who tracks the Zodiac Killer of the late 1960s and early 1970s. "With Paul Avery, that character brought a little levity telling a very dark story about, essentially, three lives that are ruined," Downey said.
(Merrick Morton / Paramount Pictures)
Downey snagged a franchise role as Tony Stark, the billionaire industrialist who is Iron Man. "To me, Tony Stark's story is a karma story and a technology story," Downey said.
(Zade Rosenthal / Paramount Pictures)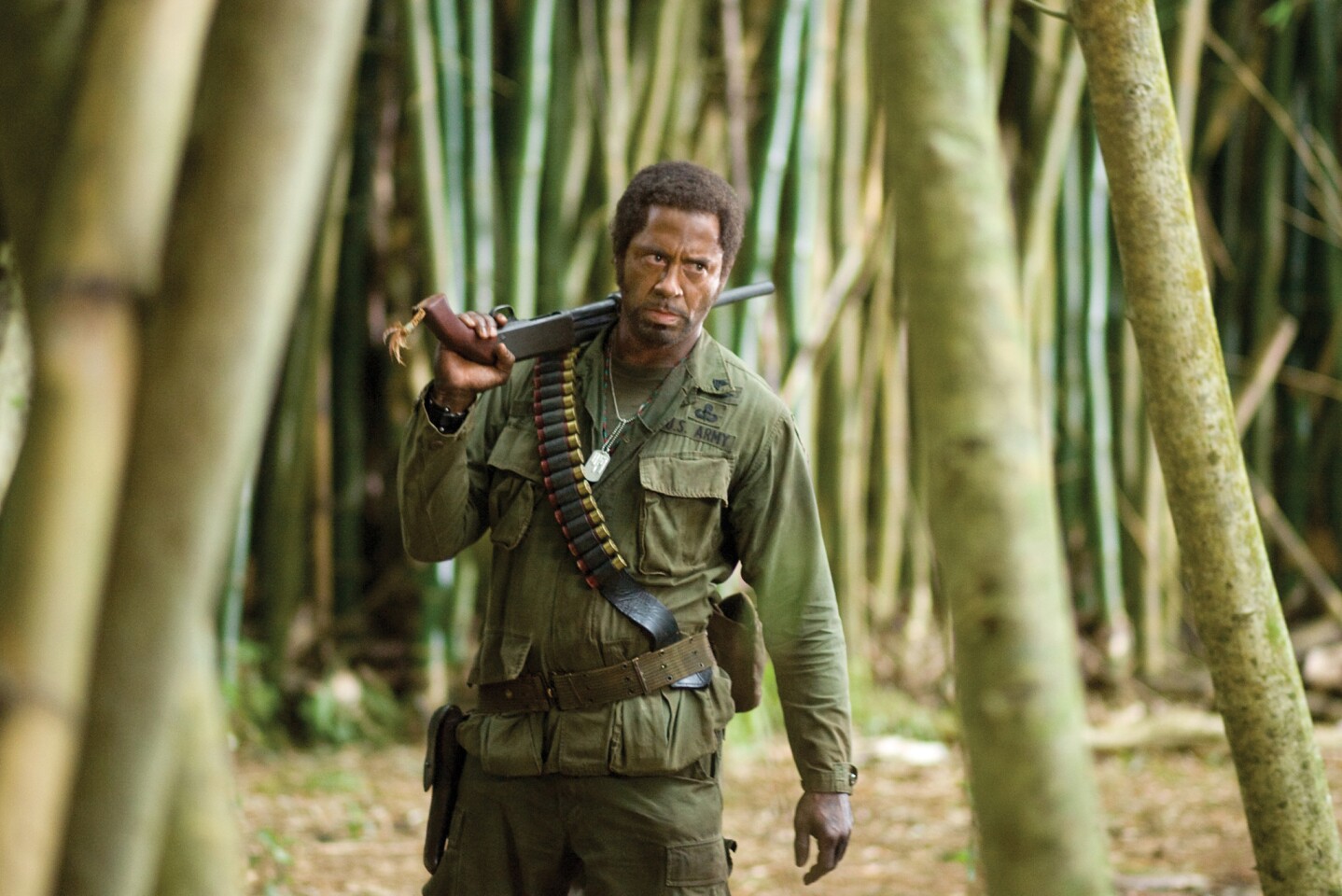 Downey earned
an Oscar
nomination for portraying a white actor playing a black soldier in hopes of getting an Oscar nomination. "I signed up to do it, and then I did 'Iron Man,' and I thought, 'You know, I think I just buried myself. I did a movie that is going to reestablish me here in a little way, and now I'm going to squander any goodwill I have.' "
(Merie Weismiller Wallace / DreamWorks)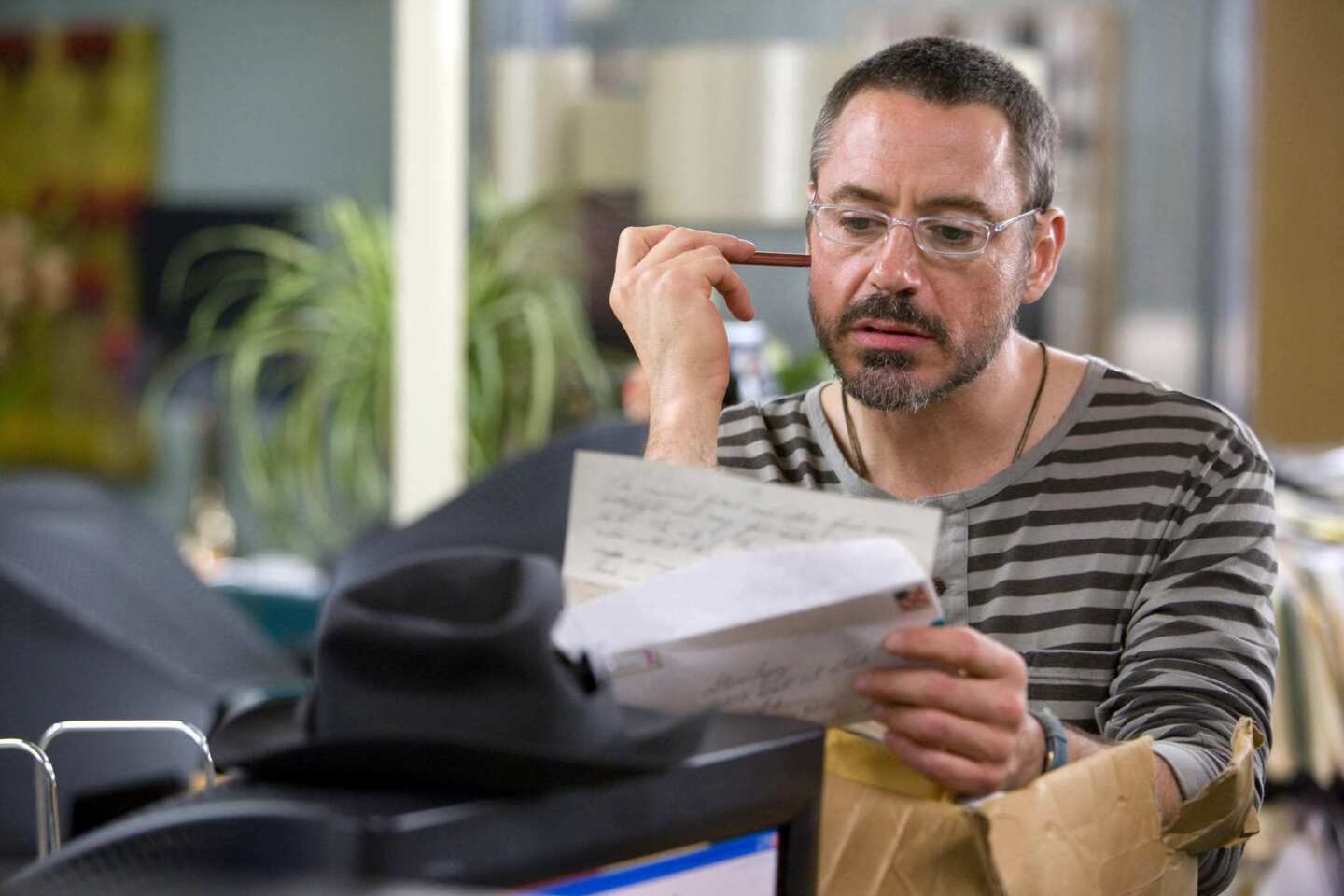 Downey again played a real-life journalist, this time around as The Times' columnist Steve Lopez. "For 'The Soloist,' I was encouraged by [director] Joe Wright and Steve himself to completely depart from any interpretation of him, but you find that if you mine it a little bit you get a lot; it's like electroplating instead of solid gold," Downey said.
(Francois Duhamel / DreamWorks)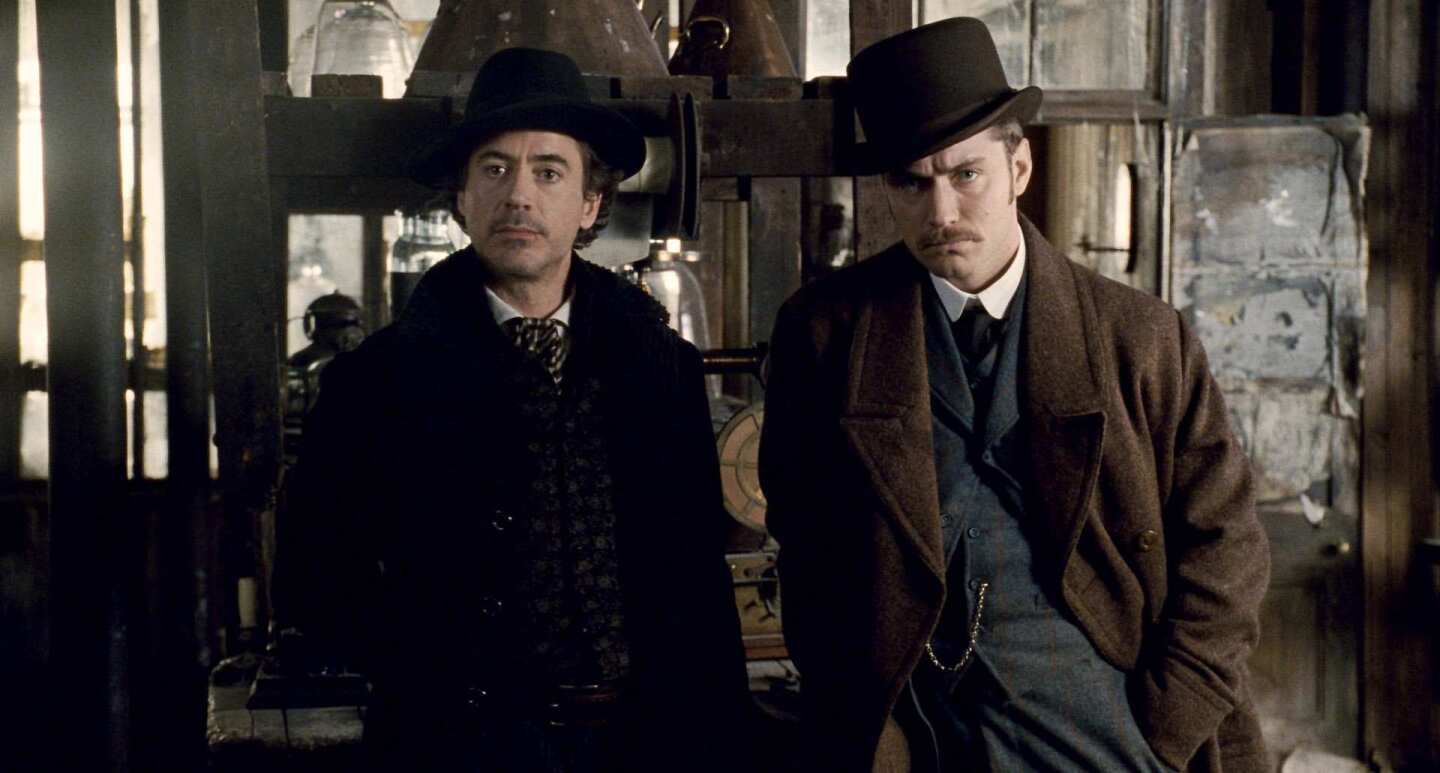 Downey plays the master sleuth, with
Jude Law
as Dr. Watson, in the
Guy Ritchie
-directed film.
(Warner Bros.)
Downey and Zach Galifianakis take a subversive road trip through the no-fly anxieties of modern America. "I am crazy about this movie. I just love it so much," Downey said.
(Melinda Sue Gordon / Warner Bros. Pictures)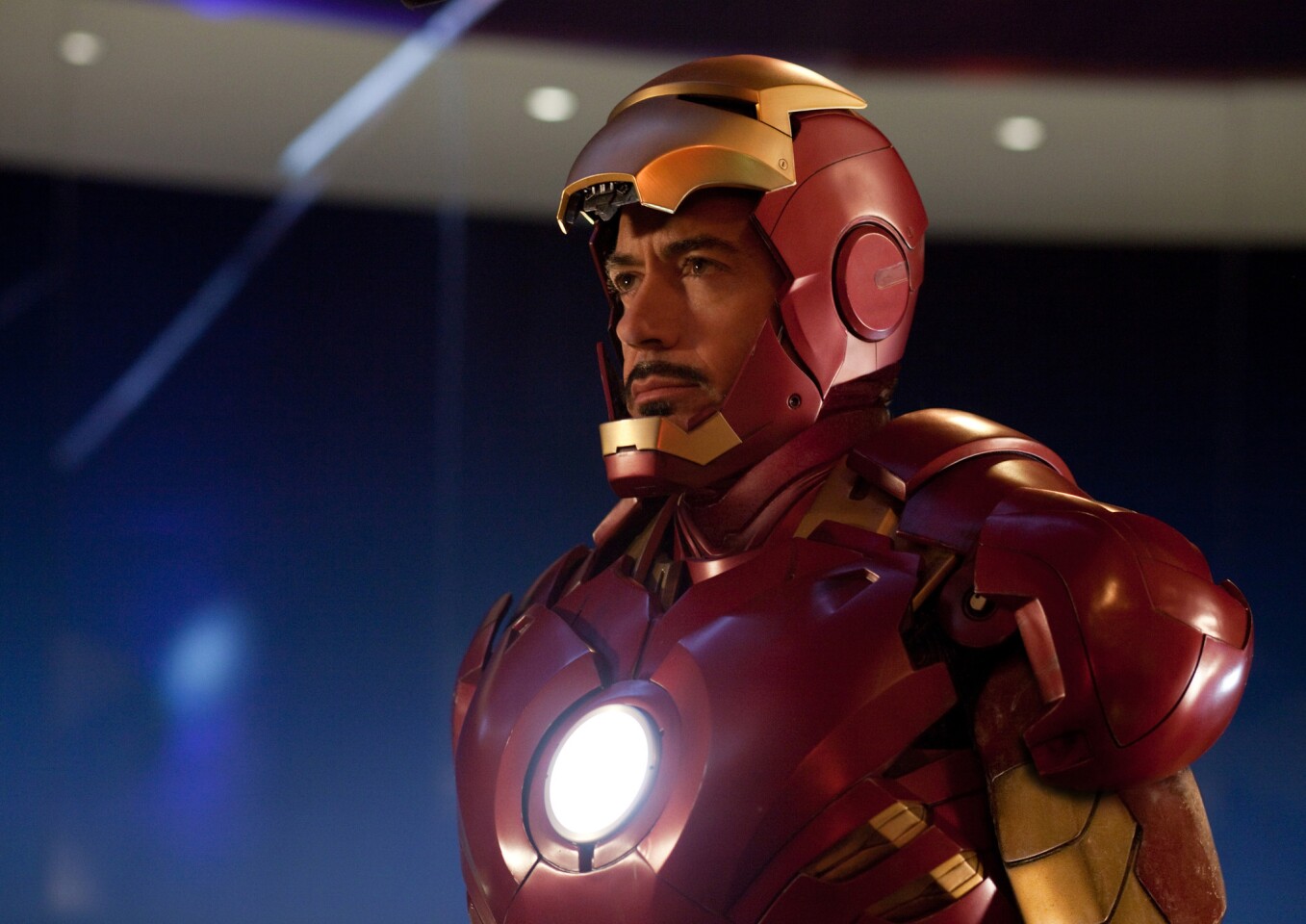 After the mammoth take of "Iron Man," Downey reprised his role as Tony Stark in the 2010 sequel. Based on the films' success, Marvel Studios launched a "shared universe" of interconnected films, including "The Incredible Hulk" (2008), "Thor" and "Captain America: The First Avenger" (both in 2011).
(Francois Duhamel / Marvel Studios)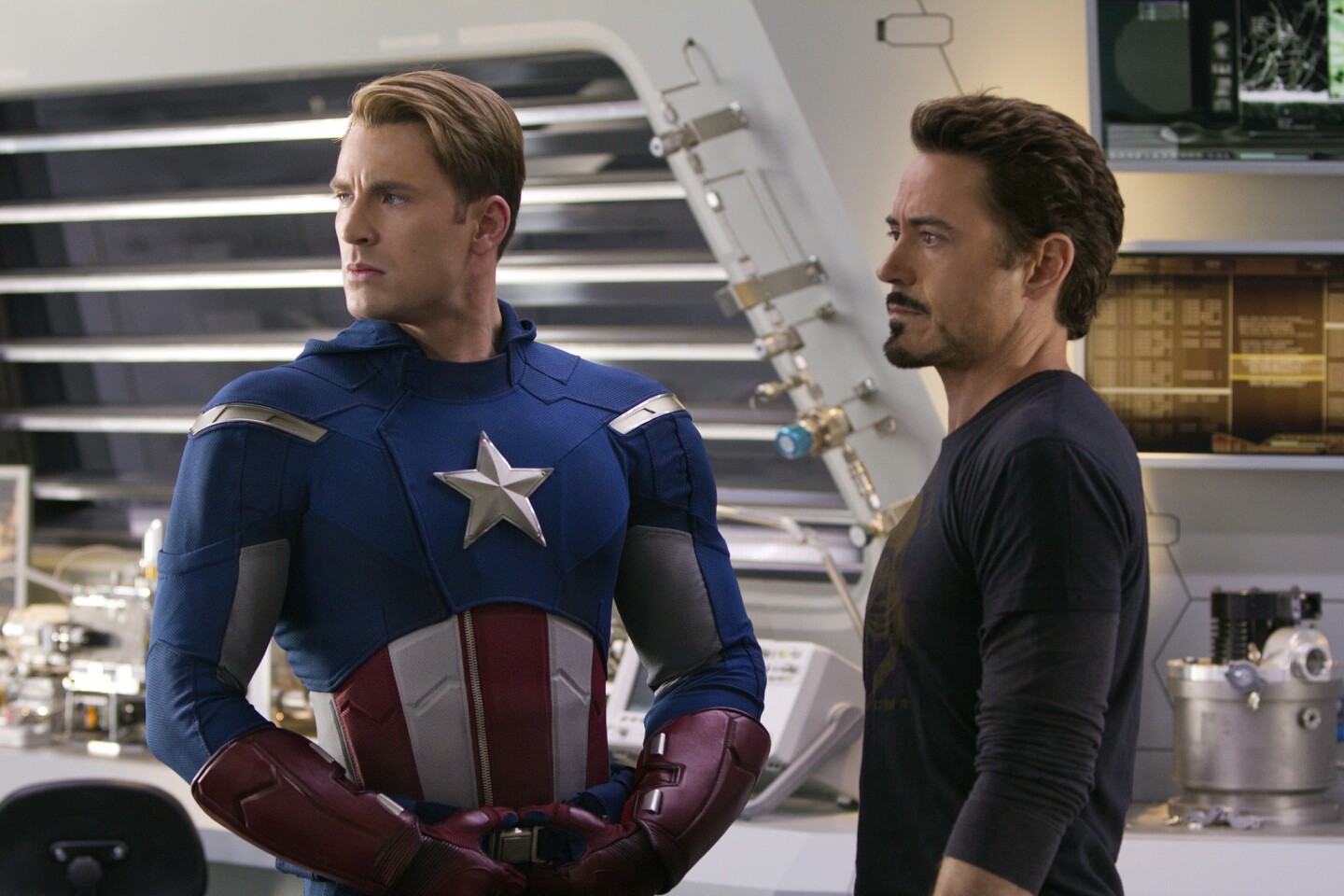 Downey's Iron Man, right, teamed up with Chris Evans' Captain America and other Marvel superheroes for 2012's box-office juggernaut "The Avengers." The film capped "Phase 1" of Marvel Studios' filmic output.
(Zade Rosenthal / Marvel)
In 2013, Downey suited up for Marvel's "Iron Man 3," serving as the starting point for the studio's "Phase 2." The threequel out-grossed both of its predecessors, earning $409 million at the domestic box office.
(Zade Rosenthal / Marvel)
Downey was married to actress Deborah Falconer from 1992 to 2004. They had a son, Indio, together in 1993. In 2005, the actor married producer Susan Levin, seen at the 2015 Golden Globes. Together, they have two children: son Exton (born 2012) and daughter Avri (born 2014).
(Wally Skalij / Los Angeles Times)
Downey, left, closed out 2014 with a role opposite Robert Duvall, right, in the Oscar-nominated drama "The Judge."
(Claire Folger / Warner Bros.)
Downey, seen at a Sept. 5, 2014, photo call for "The Judge," has topped Forbes' highest-paid actors list two years in a row, in 2013 and 2014.
(Evan Agostini / Invision / AP)
Downey, center, leads the cast of Marvel vets in "Avengers: Age of Ultron." He will re-appear as Iron Man in "Captain America: Civil War," slated for release in 2016.
(Marvel Entertainment)