8 Images
Screenwriters stranger than fiction
By Deborah Netburn, Los Angeles Times Staff Writer
It isn't often that a screenwriter gets the kind of attention that "Juno" scribe Diablo Cody has received over the past few months. But then, most screenwriters haven't invented such an interesting story for themselves.
Born Brook Busey-Hunt, the much-lauded screenwriter studied creative writing in college, but later abandoned her job at an advertising agency to begin stripping -- under her new name -- and then blogged about it the moment she got off stage.
Thanks to the stripping gig, that saucy new stripper handle, and a suggestively titled blog, it wasn't long before Busey-Hunt landed a book deal. And when she turned her hand to screenwriting (a Hollywood agent's suggestion), her first script was quickly acquired.
Of course, Busey-Hunt is far from the first screenwriter to use an unusual self-mythology to get a script into the right hands, and to use that same story to get butts into seats when the film gets made.
Here are a few other screenwriters whose back stories have helped them land in the media's harsh glare:
(Juan Gonzalez / EPA)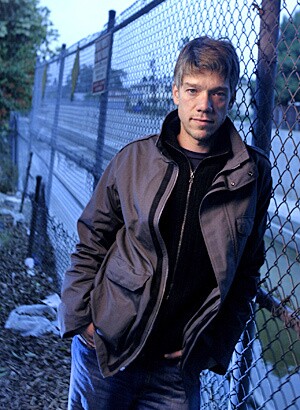 Stephen Gaghan: The freebasing boy genius
Though he had been working as a professional screenwriter since 1994, it wasn't until Gaghan wrote the script for Steven Soderbergh's "Traffic" in 2000 that he garnered an unusual amount of attention for a screenwriter. Winning an Oscar helped him get press and accolades, but it also helped that he was suddenly very vocal about his past drug use. "I wasn't much different from my [high school] peers, except where they could stop drinking after three or six or 10 drinks, I couldn't stop and wouldn't stop until I had progressed through marijuana, cocaine, heroin and, finally, crack and freebase…" he wrote in a 2001 article for "Newsweek."
(Myung J. Chun / Los Angeles Times)
David Benioff: Bouncer with a dream
We're not sure why this screenwriter changed his name from David Friedman to David Benioff (mother's maiden name), but as a way to distinguish his name from what we imagine are the dozens of other David Friedman's (or Freedman's) trying to get a screenwriting deal in this town, we can only say it was a very savvy move. Benioff, who grew up wealthy in NYC (his father was reportedly chairman of Goldman Sachs for a while), worked as a club bouncer and a high school English teacher before dropping those jobs after "25th Hour," his novel-turned-Spike-Lee-joint started gaining attention.
(Paul Buck / EPA)
Aaron Sorkin: Big-time talent with big-time binges
To be fair, Aaron Sorkin earned his fame the old-fashioned way — by creating a distinctive voice, building a loyal audience and arguably making one of the best political shows that has ever aired on television. But that fame also ensured front-page headlines when he was arrested at the Burbank airport trying to smuggle psychedelic mushrooms, pot and crack cocaine in his luggage on a quick trip to Las Vegas.
(Frederick M. Brown / Getty Images)
Antwone Fisher: The security guard who sold his life story
Nothing about screenwriter, poet and author Antwone Fisher's life has been run of the mill. He spent nine years of his childhood in a foster home where he was physically and emotionally abused, then joined the Navy and eventually became a security guard at Sony. Word of his life story developed a life of its own around the lot and development execs seized on it. He eventually sold the screenplay to Fox with Denzel Washington directing.
(Luis Sinco / Los Angeles Times)
Naomi Foner Gyllenhaal: When your kids keep you from running on empty
In 1988, Naomi Foner was nominated for an Oscar and won a Golden Globe for writing the Sidney Lumet directed "Running on Empty." The attention she garnered then snagged her deals with Barbra Streisand and Steven Spielberg, but few of the many projects that came her way worked out and she slowly drifted into obscurity. That is until 2004, when she wrote the critically acclaimed "Bee Season" under her new last name—Gyllenhaal. "I didn't decide to use Gyllenhaal because my kids are famous," she told the New York Times around the time of the film's release. But would the New York Times have written a story about her if she hadn't? We'll never know.
(Damon Winter / Los Angeles Times)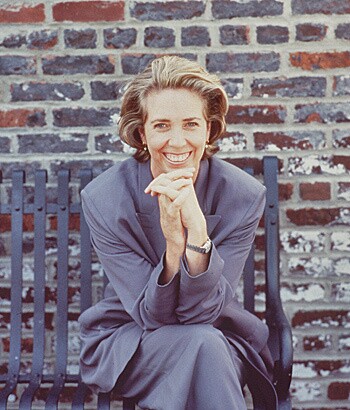 Melissa Mathison: Call her connected
She started out as Francis Ford Coppola's baby-sitter. And despite having had an impressive career as a screenwriter before marrying her movie star husband in 1983 — she'd already penned "The Black Stallion" and "E.T.: The Extra-Terrestrial" — Melissa Mathison surely became a more, shall we say, "interesting" story after becoming Mrs. Harrison Ford during the height of her husband's career. No longer married, he continues to play Indiana Jones, while she has moved on to writing books.
(Timothy White / Paramount Pictures)
Diablo Cody: Stripping to the top
Who knows what would have happened if the screenplay for "Juno" had been submitted to movie execs by a 29-year-old advertising copywriter named Brook Busey-Hunt, rather than a former stripper who dubbed herself Diablo Cody. Maybe they would have loved it, signed an up-and-coming director to the project and submitted it to Sundance. Yeah, maybe.
(Carlos Chavez / Los Angeles Times)