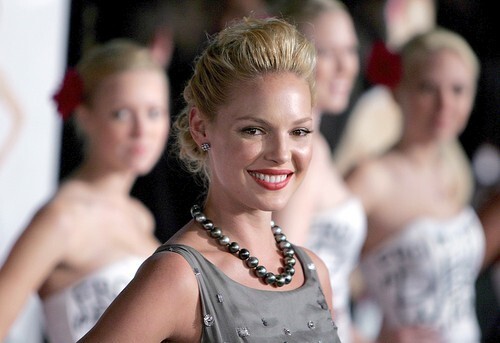 18 Images
Box-office sorority sisters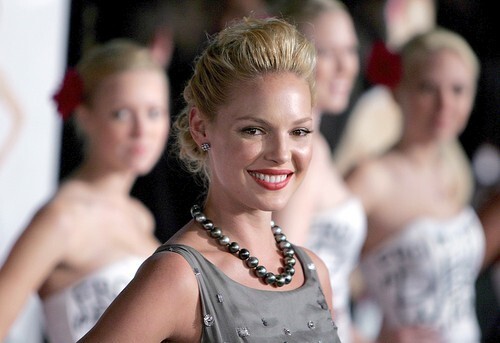 By Deborah Netburn, Los Angeles Times Staff Writer
This past weekend Hollywood's richest, most beautiful and most exclusive sorority of ladies who can open a film -- let's call it Omega Mega Bucks -- welcomed a new member into its gleaming, wide-smiling ranks.
Katherine Heigl had been an attractive rushee as Dr. Izzy Stevens on "Grey's Anatomy" and a promising pledge when she starred as the gorgeous but vulnerable E! News anchor who helped push "Knocked Up" close to the $150-million mark this summer.
But it wasn't until "27 Dresses" (marketed almost entirely on Heigl's personality) grossed $30 million in four days that Heigl passed the crucial initiation test: She opened a film successfully. That puts her in the same rarefied club as Reese Witherspoon, Julia Roberts, Kate Hudson, Drew Barrymore and just a few select others.
Like all sororities, this exclusive group of women is in constant flux: There are alumnae who enjoyed the adoration of the masses for a time but then moved on to more adult (read: less mass appeal) pictures, those who joined but were eventually kicked out, and others who are desperately beating down the door to get in.
Here's a look at Heigl's peers, her role models and those she may someday mentor -- if she lasts long enough. After all, this group has something else in common with college campus sororities: It's vicious.
(Paul Buck / EPA)
Julia Roberts
Status:
Alumna
Rushed with:
"Mystic Pizza" (1988)
Pledged with:
"Steel Magnolias" (1989)
Grand initiation:
"Pretty Woman" (1990)
Every once in a while a young woman arrives on the Hollywood campus who makes the rushing, pledging and initiation phase of Omega Mega Bucks look like the most effortless thing in the world. This happened with wide-smiling Julia Roberts, who took a mere two years to become the most successful of this crew. It has not happened with anyone since.
(Kevin Winter / Getty Images)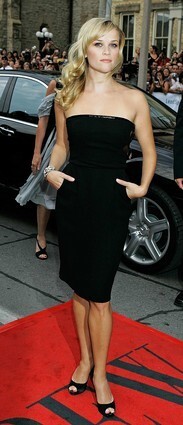 Reese Witherspoon
Status:
Graduating active member
Rushed with:
"Pleasantville" (1998)
Pledged with:
"Cruel Intentions" (1999)
Grand initiation:
"Legally Blonde" (2001)
In the early part of the '00s Witherspoon was queen bee -- following up "Legally Blonde" with the smash success "Sweet Home Alabama" (2002) and then "Legally Blonde 2: Red White & Blonde" (2003). But ever since winning the Oscar for "Walk the Line" in 2006, it seems our Southern beauty has had more adult fare on her mind.
(Carolyn Kaster / Associated Press)
Kate Hudson
Status:
Active member
Rushed with:
"Almost Famous" (2000)
Pledged with:
"Dr. T and the Women" (2000)
Grand initiation:
"How to Lose a Guy in 10 Days" (2003)
There was really no question that Hudson was a shoe-in for membership -- not only does she have the golden good looks and cheerful demeanor typical of this sorority, but she's also a legacy! It always helps if Mom (in this case, Goldie Hawn) clears the way for you.
(Rob Loud / Getty Images)
Cameron Diaz
Status:
Uncertain
Rushed with:
"My Best Friend's Wedding" (1997)
Pledged with:
"There's Something About Mary" (1998)
Grand initiation:
Nobody is quite sure.
To the casual observer Diaz is one of the leaders of this exclusive club of women -- she commands the high salaries, is given top billing on her films, has high-profile relationships (most notably with Justin Timberlake). But here's the thing: She's never successfully opened a film all on her own. With her girls around her in "Charlie's Angels" she's a winner. But without Drew and Lucy she's left with the dismal numbers of "In Her Shoes" and "The Sweetest Thing."
(Los Angeles Times)
Sarah Jessica Parker
Status:
Active member
Rushed with:
"Sex and the City" (1998-2004)
Pledged with:
"The Family Stone" (2005)
Grand initiation:
"Failure to Launch" (2006)
Parker's path to Omega Mega Bucks-dom has been noticeably longer than that of most of her peers in active membership (who are mostly 10 years her junior). Although Parker has been on the brink of membership for a long time, she didn't win the group's full attention until her "Sex and the City" stint on HBO. She may have been the queen of stylish TV, but would that translate to box-office success? The answer was yes, and now Parker is enjoying her status as a full-on sister.
(Peter Kramer / Associated Press)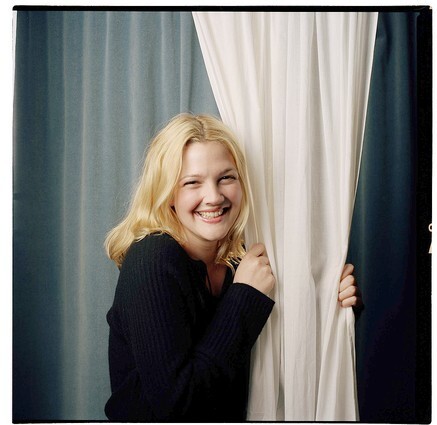 Drew Barrymore
Status:
Active member
Rushed with:
"Scream" (1996)
Pledged with:
"The Wedding Singer" (1998)
Grand initiation:
"Ever After" (1998) & "Never Been Kissed" (1999)
As a child star in the '80s ("E.T.") she was like the little sister in the house for a few years. Then she got screwed up and started making racy trash like "Poison Ivy." But just when you thought she was too much of a bad girl to ever pledge, Barrymore took a part as a babysitter in "Scream," reminding everyone how cute she was when she took the baby barrettes out of her hair. After her adorable stint in "The Wedding Singer," it almost didn't matter what her next film was -- the box-office sorority sisters welcomed her with open arms.
(Los Angeles Times)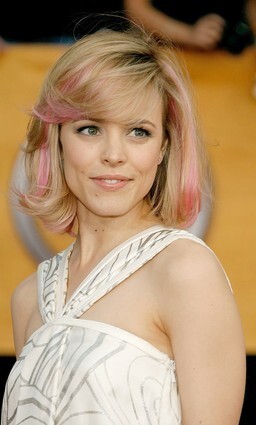 Rachel McAdams
Status:
Active member but out of house
Rushed with:
"The Hot Chick" (2002)
Pledged with:
"Mean Girls" (2004)
Grand initiation:
"The Notebook" (2004)
Like Julia Roberts, McAdams is one of the few sisters who didn't have to break a sweat to gain membership to this elite sorority. The thing is, she doesn't even seem to really want it. After the success of "The Notebook," McAdams made a string of films -- "Red Eye," "The Family Stone" and "Wedding Crashers" -- that all did good business. She was on her way to America's sweetheart status, but then she disappeared for a year. She'll pop up in this summer's romance "The Time Traveler's Wife," and then … who knows?
(Vince Bucci / Getty Images)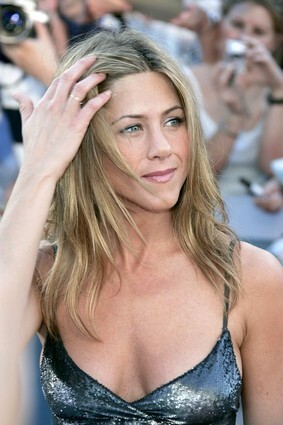 Jennifer Aniston
Status:
Member for a brief time but couldn't keep up
Rushed with:
"Friends" (1994-2004)
Pledged with:
"She's the One" (1996)
Grand initiation:
"Picture Perfect" (1997)
Aniston's first shot at opening a film on her own -- "Picture Perfect" -- didn't come out awesome, but over time the film did gross a reasonable $31 million. She went on to be in some successful films, notably "Bruce Almighty" and "The Break-Up," but you can't really chalk up the victories to her alone, so she cannot be considered a full-fledged member of the sisterhood.
(Morris Mac Matzen / Associated Press)
Anne Hathaway
Status:
Pledge
Rushed with:
"The Princess Diaries" (2001)
Pledged with:
"The Devil Wears Prada" (2006)
Grand initiation:
Could be this year's "Get Smart"
The success of "The Devil Wears Prada" was almost enough for Hathaway to skip an official initiation -- if only Meryl Streep hadn't gotten all the attention and Hathaway's fellow pledge Emily Blunt hadn't stolen all their shared scenes. Hathaway's next film, this summer's "Get Smart," is technically a Steve Carrell vehicle, but if she can hold her own opposite him, we think she will have proved herself a true sister.
(Al Seib / Los Angeles Times)
Natalie Portman & Keira Knightley
Status:
No membership yet
It's unclear whether these ladies want entry to the Omega Mega Bucks and just haven't found their vehicle, or they haven't been trying at all. (Perhaps they think they are above the Greek system and would rather hang out with theater kids like Cate Blanchett or Kate Winslet.) They are both famous, beautiful and successful, but do they make us laugh? The Omega Mega Bucks are a fun-loving bunch!
(Bryan Bedder / Getty Images)
Lindsay Lohan
Status:
Rejected
Rushed with:
"Freaky Friday" (2003)
Pledged with:
"Mean Girls" (2004)
Attempted initiation:
"Just My Luck" (2006)
It just goes to show that the lengthy rush-pledge-initiation process is worth it! Lohan was looking very promising after "Freaky Friday," in which she held her own opposite co-star Jamie Lee Curtis. When Lohan carried "Mean Girls," the Omega Mega Bucks were all set to embrace her as sister. Then the partying got out of control, and "Just My Luck" was a major disappointment. She hasn't opened a movie successfully since and is the queen of the Razzies for "I Know Who Killed Me." Way to dodge that one, girls!
(Kevin Winter / Getty Images)
Vanessa Hudgens & Ashley Tisdale
Status:
Still in high school
The stars of the "High School Musical" phenomenon are definitely the most popular girls in the high school version of Hollywood, but whether they'll be able to charm the older kids remains to be seen. They have both signed up for their first Hollywood films this year. We'll see whether they can translate the magic to the big screen.
(Kevin Winter / Getty Images)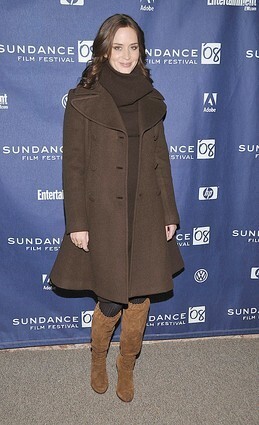 Emily Blunt
Status:
Rushing
Rushed with:
"The Devil Wears Prada" (2006)
Will pledge with:
"Sunshine Cleaning" (2008)
A promising new rushee who distinguished herself with scene-stealing attitude in "The Devil Wears Prada." She has three new films slated for 2008 -- "Sunshine Cleaning," "The Great Buck Howard" and "The Young Victoria." She doesn't carry any of them on her own, though, so her acceptance into the sisterhood may still be delayed a few years.
(Bryan Bedder / Getty Images)
Melanie Diaz
Status:
Rushing
Rushing with:
"Be Kind, Rewind" (2008)
Melanie Diaz is only flirting with entree into the Omega Mega Bucks with a co-starring role in the relatively mainstream Jack Black film "Be Kind, Rewind." She's already an indie queen and the most popular girl at this year's Sundance Festival. She's cute enough to make the switch, but the question is, does she want to?
(Dan Steinberg / Associated Press)
Sandra Bullock
Status:
Alumna
Rushed with:
"Love Potion No. 9" (1992)
Pledged with:
"Speed" (1994)
Grand initiation:
"While You Were Sleeping" (1995)
It hasn't been so long since Bullock tried to re-up her membership with "Miss Congeniality 2: Armed & Fabulous" (2005), and though the film did a reasonable $48 million, according to boxofficemojo.com, she is definitely not the fully functioning member she once was. We recommend that she graduate gracefully.
(Anacleto Rapping / Los Angeles Times)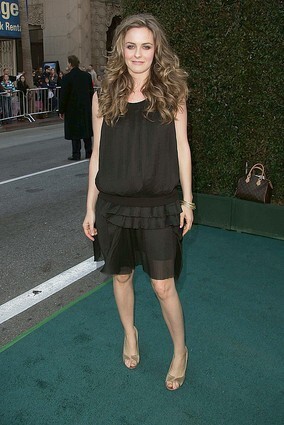 Alicia Silverstone
Status:
Honorary member
Rushed, pledged and was initiated with:
"Clueless" (1995)
Yes. "Clueless" was that charming and fun and awesome, and it was all because of Silverstone. Unfortunately, she has never been able to create the same magic again, though the legacy of that wonderful moment won't die. She will forever have a connection with these ladies, even if her tenure lasted only a single metaphorical semester.
(Alberto E. Rodriguez / Getty Images)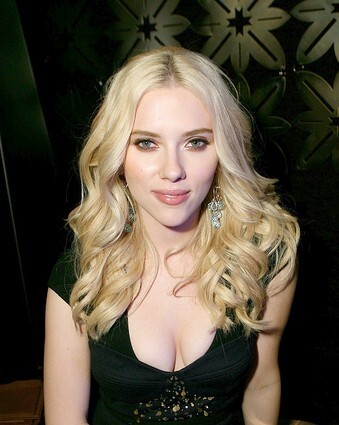 Scarlett Johansson
Status:
Still pledging
Rushed with:
"Ghost World" (2001)
Pledged with:
"Lost in Translation" (2003)
Attempted initiation:
"The Nanny Diaries" (2007)
Scarlett Johansson was supposed to be a sure thing. Although she sort of pretended to be artier than the other girls (all those period pieces), at the end of the day she really wasn't -- just more buxom. She showed early promise of being the hippest girl in this sorority -- "Ghost World" and "Lost in Translation" were both studies in disaffected cool -- but her turn in the disastrous "Nanny Diaries" proved she may not even be hip enough for this group.
(Michael Buckner / Getty Images)