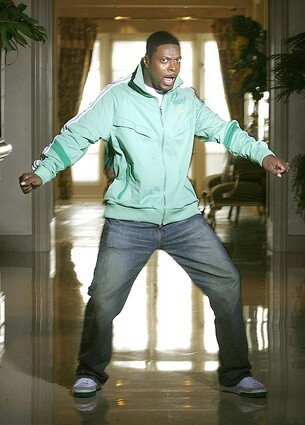 10 Images
SMART LIST: Pop culture talking points (Week of August 5)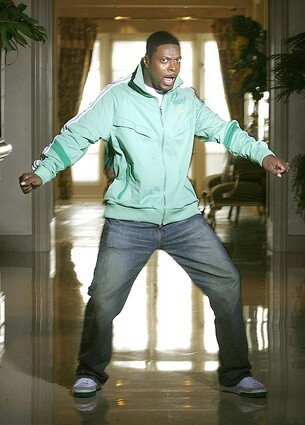 By Deborah Netburn, Times Staff Writer
It's the perfect time to talk about:
The elusive Chris Tucker.
We're not sure what to think of Chris Tucker's decision to only make "Rush Hour" movies since he first starred in the franchise in 1998. I mean, why not? But also, really?
(Friday)
(Wally Skalij / LAT)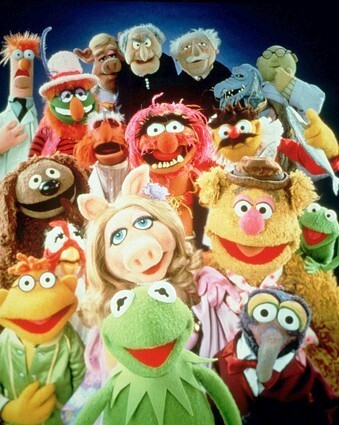 Who wouldn't want to talk about:
"The Muppet Show."
"It's time to play the music/ It's time to light the lights." The entire second season is now available on DVD for your viewing delight! Pigs...In...Spaaaaaaace!
(Tuesday)
(Jim Henson Productions)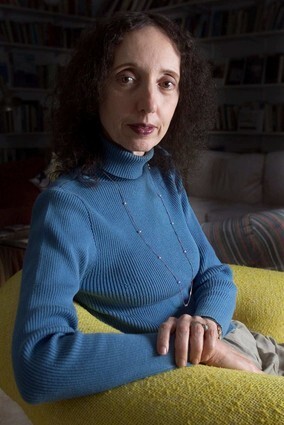 You could talk about:
Awesome Book Titles:
Joyce Carol Oates strikes again with "The Museum of Dr. Moses: Tales of Mystery and Suspense." We were swooning the second we heard the title.
(Tuesday)
(Jeff Zelevansky / AP)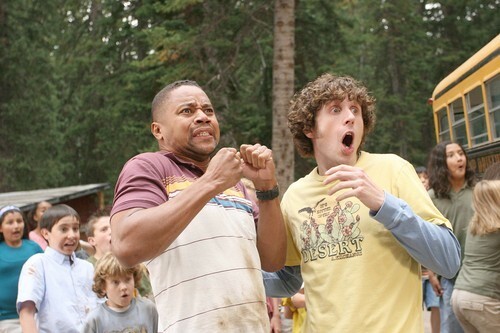 Why, oh why, would anyone talk about:
"Daddy Day Camp."
The voice-over in the trailer for this film includes the line "From the studio that brought you 'Daddy Day Care.' " Not the producers of "Daddy Day Care." Not the directors. Definitely not the stars. The studio.
(Wednesday)
(Susie Ramos / TriStar)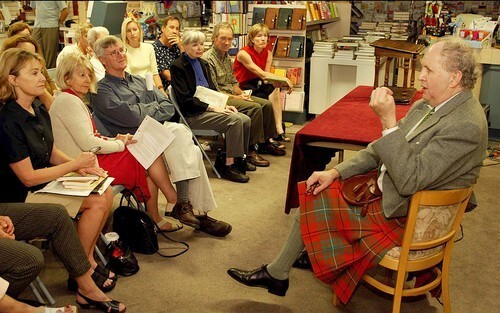 And you might want to talk about:
Alexander McCall Smith.
McCall Smith is the author of the spartan bestselling detective series "No. 1 Ladies Detective Series," which takes place in Botswana. He's also behind the brainy and philosophical Isabel Dalhousie mysteries. The latest Dalhousie mystery comes out this week.
(Tuesday)
(Glenn Koenig / LAT)
We will definitely be talking about:
"Stardust."
There's a plethora of exciting stars in this new fantasy film -- Michelle Pfeiffer, Robert DeNiro, Claire Danes, Sienna Miller. Well, Sienna Miller isn't that exciting, but this film certainly is! We haven't seen an awesome fantasy film since "The Lord of the Rings." We have high hopes!
(Friday)
(David James / Paramount)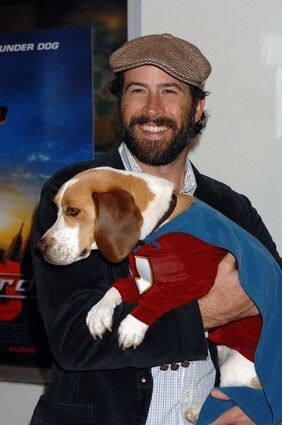 Totally appropriate to talk about:
Jason Lee.
Dude is making money these days! "My Name is Earl" is a major payday, he took a starring role in the live-action "Alvin and the Chipmunks" film coming out in December, and this week he does the voice for "Underdog" -- a silly-looking film about a talking dog with superpowers.
(Friday)
(Henny Ray Abrams / AP)
If you wanted you could talk about:
Jodie Sweetin.
Last week you saw her on TMZ caught in the act of giving a lap dance … to her husband. (Not really scandalous at all.) This week, relive her finer, more slender moments on the seventh season of "Full House."
(Tuesday)
(Chris Polk / AP)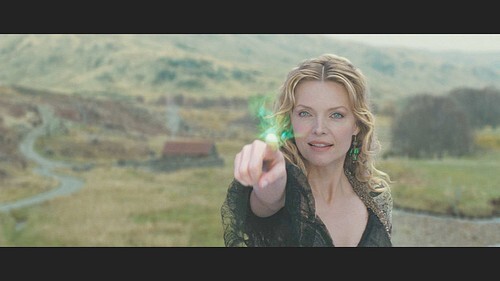 We might talk about:
Michelle Pfeiffer.
Michelle Pfeiffer is one of our great living beauties. Even at 49 she is exquisitely beautiful. (I think she's getting prettier.) This week watch her loveliness interact with professor freakazoid James Lipton on "Inside the Actors Studio."
(Monday)
(Paramount Pictures)
We wish we could talk about:
"The Age of Love."
We've always been fans of the cougar-vs.-kittens premise of this dating show starring tennis star Mark Philippoussis, but somehow we missed it this summer, and all of a sudden it's the final episode. We don't know any of the characters, but we're still dying to know who will win!
(Monday)
(Mitchell Haaseth / NBC Universal)