Queen offers tidings of comfort and joy, so what's the problem? Well, there's that gold piano ...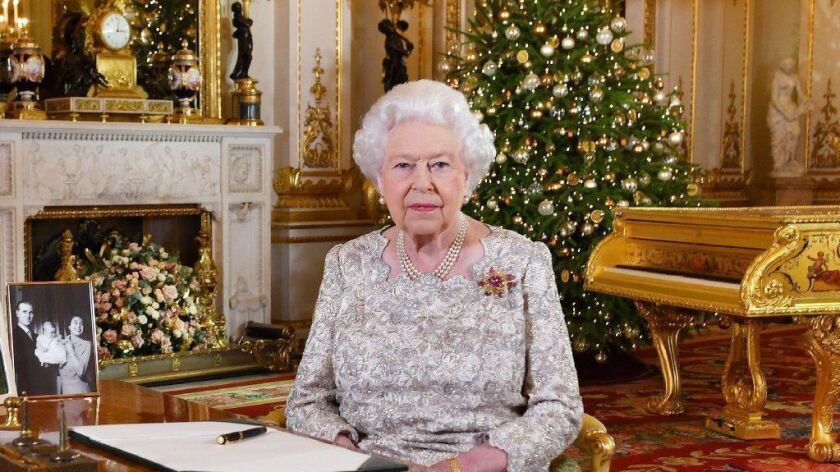 It's not easy being queen.
Queen Elizabeth II was reminded of this on Tuesday, after some found her annual Christmas address tasteless, given the accompanying decor.
During her holiday remarks, the queen touched on the growing royal family, blessed with weddings and babies to spare. She also encouraged understanding and mutual respect, as the United Kingdom remains mired in Brexit gridlock.
But as Her Majesty suggested "treating the other person with respect and as a fellow human being," some found her remarks rang empty, given the extreme wealth on display in the background.
Despite the fact that we're talking about the literal Queen of England, some critics on social media were outraged that the monarch delivered her address with an antique gold piano in the background. Never mind the fact that the gilded instrument was a relic from Queen Victoria and not recent Liberace-esque extravagance, some people couldn't believe that a woman who actually owns the crown jewels of England and lives in a palace would display such a fancy piano.
Critics of the overarching theory of monarchy aside, the most entertaining aspect of the queen's poor public relations feedback is the fact that a poor public image is why she started televising the Christmas address in the first place.
The year is 1957, or if you're a fan of Netflix's "The Crown," the year was 2017. As depicted in the fifth episode of the series' second season, a young Elizabeth — played by the luminous Claire Foy — came under scrutiny by journalist and editor John Grigg, who accused her of sounding like "a priggish schoolgirl, captain of the hockey team, a prefect and a recent candidate for confirmation."
Though many were shocked by the blatant disrespect displayed by Grigg, his critiques seemed to strike a nerve within the palace, and soon royal protocol was relaxed some, resulting in the BBC being invited to broadcast the queen's speech on Christmas Day.
So public outcry led the queen to televise her annual speech. Now the televised nature of the speech has allowed individuals to criticize the royal's interior design.
Don't be surprised if next year, she goes back to the radio.
ALSO
Claire Foy finds her voice, several times over, with three films out this year
The 'sisters' behind 'The Crown' bonded with each other, along with their royal roles
'The Crown' gives a peek of Olivia Colman as a maturing Queen Elizabeth II
---
From the Oscars to the Emmys.
Get the Envelope newsletter for exclusive awards season coverage, behind-the-scenes stories from the Envelope podcast and columnist Glenn Whipp's must-read analysis.
You may occasionally receive promotional content from the Los Angeles Times.