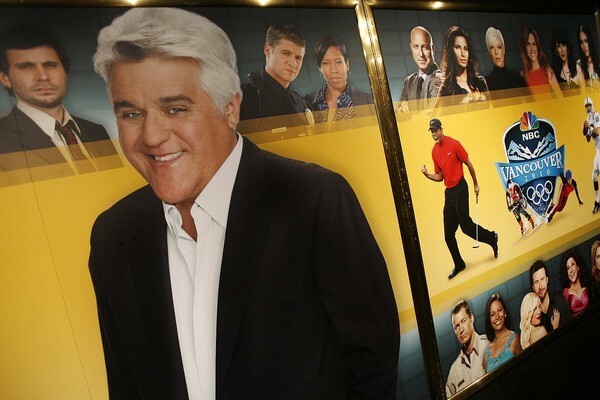 10 Images
Jay Leno in prime time...and TV's other great disasters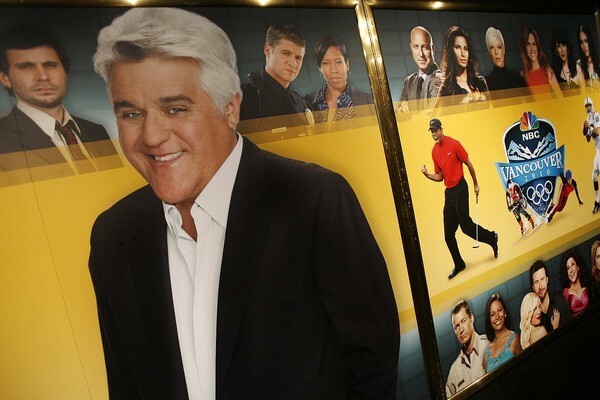 By Ramie Becker, Emily Christianson, Patrick Kevin Day, Todd Martens and Denise Martin, Times Staff Writers
Of all of
NBC
's bad decisions, outranking flops like "Coupling," "Joey" and the hiring of Ben Silverman, putting
Jay Leno
in prime time
might just be the network's worst
. As many predicted, once ratings for "The Jay Leno Show" at 10 cooled to an unacceptable level, local news stations across the country teamed up to complain about their little-seen lead-in. Now, NBC may be sending Leno back to
"The Tonight Show"
in late-night -- and it could cost them
Conan O'Brien
, who's rumored to be heading to Fox as a result.
We look back at TV's other disastrous calls, from the
"Seinfeld"
finale to the cancellation of "My So-Called Life."
(Mark Lennihan / Associated Press)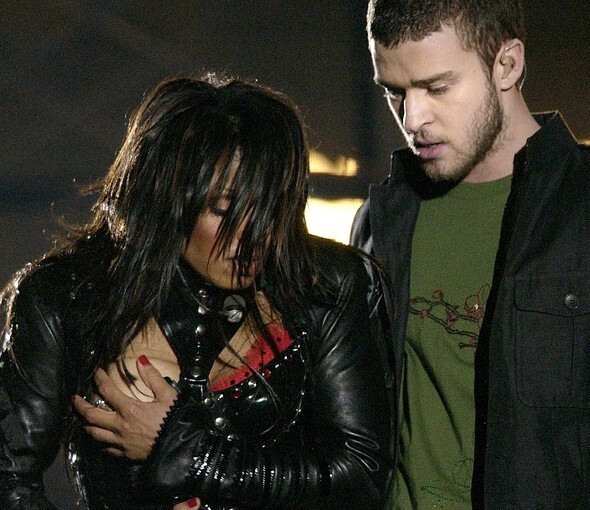 Janet Jackson
.
Justin Timberlake
. The Super Bowl. What could possibly go wrong? Well, nothing actually. It all went according to plan. That is, if in fact that plan involved showing a "nipple shield" atop Jackson's
breast
as Timberlake ripped away her top. Americans decided that they'd gone too far. "How dare a woman show less than in a Victoria's Secret ad?" they screamed. "It was just 9/16ths of a second," cried others, "far too short for me to get really annoyed -- which is even more annoying!" Timberlake apologized for this with the now-classic "wardrobe malfunction" excuse, and the phrase passed into popular vernacular like lightning. Janet -- or Ms. Jackson if you're nasty -- kept quiet. Of course, we haven't seen her sporting nipple shields since.
(Awout David Phillip / Associated Press)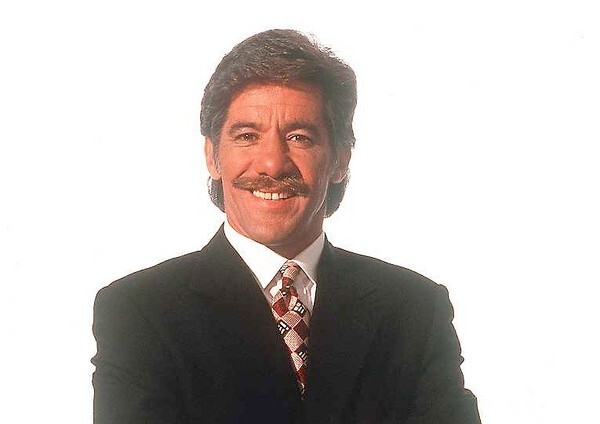 Back when Geraldo had that long, silly mustache of his... wait ...he's
always
had that ... he was given the go-ahead to air a special devoted to opening a secret vault that was owned by gangster
Al Capone
. This was 1986, and an estimated 30 million viewers were tuned in. A medical examiner stood at the ready in case bodies were found, as well as members of the
IRS
to collect any money. Fortunately for him it was long before
Twitter
or the Internet were around to kill his career because on live TV, he opened up the doors to find ... nothing. Just some debris. It was a two-hour special, by the way -- two hours that 30 million people who watched will never get back. Hmm. Perhaps that was Capone's last crime.
(Brad Trent / Tribune Entertainment)
All through the '70s and '80s,
Chevy Chase
was never without a quip. His characters were always too cool for the room. Then the comic actor got his own late-night talk show on Fox and the results generated enough cringe-worthy moments to drive Chase into obscurity for nearly two decades. His role on the well-regarded NBC comedy "Community" is the first sign that he's on the road to career recovery.
(Fox)
Sorry, FreeCreditReport.com guy. All apologies, Progressive Insurance lady. Your dreams of moving from the commercial ghetto to the esteemed heights of network series have forever been quashed. Why? Blame those
Geico
cavemen. They were popular when they were pitching cheap car insurance, but their leap to
ABC
comedy series had audience members seething before the first episode ever aired. It didn't take long before the show was extinct. Maybe ABC should have gone with the lizard?
(Bob D'Amico / ABC)
Sure,
"Deadwood"
wasn't the hit for
HBO
that "The Sopranos,"
"Sex and the City"
and
"Six Feet Under"
were. But it performed solidly, and critics were gaga for David Milch's hyper-literate Western, starring television's most demonically poetic pimp Al Swearengen. It's too bad that Milch decided to end the series after just four seasons in order to work on "John from Cincinatti," a hyper-enigmatic surfing
drama
that lasted just one season, having dumbfounded even the staunchest Milch fan. "Deadwood" fans are still cursing over the loss.
(HBO)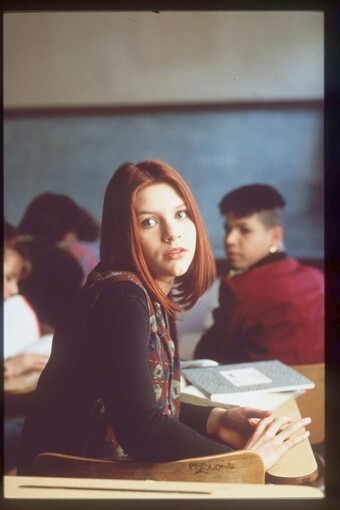 Never before, and certainly not since, has television been so in tune to the teenage mind. In 1994,
ABC
launched "My So-Called Life," a closely observed portrait of adolescent angst that critics fell hard for -- and viewers ignored. It lasted just one truncated season. Oh, Angela, how we miss your "Crimson Glow" hair, your troubled friend Rayanne, Ricky's guy-liner, the struggles with Patty, Krakow's unrequited love. We even miss your baffling crush on stoic stud Jordan Catalano.
(ABC)
Ghost sex? Really? Soon after 'Grey's Anatomy's' Katharine Heigl started complaining about plot lines, her Izzie character starts seeing her old boyfriend Denny (Jeffrey Dean Morgan) again. Too bad he's dead. The two got hot and heavy in season five and the critics came down hard. The big reveal, that Denny was in fact the grim reaper come to tell Izzie she's dying with metastatic melanoma, didn't help matters.
(Scott Garfield / Associated Press)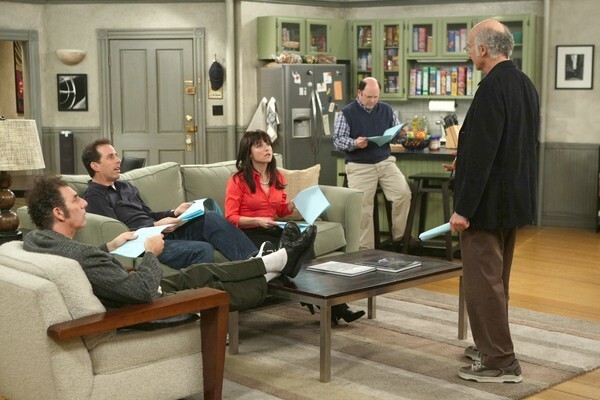 When NBC's
"Seinfeld"
called it quits in 1998, co-creator
Larry David
seemed less interested in going for laughs than making the audience cringe. After nearly a decade of flaunting selfishness and greed, the "Seinfeld" characters got their reward -- a prison sentence. In Entertainment Weekly, Ken Tucker wrote that the very concept was misguided. "That they should be punished for all the vicarious fun we had at their expense is David's way of saying we never should have made these cruel losers Must See-worthy," the critic noted. In the
Los Angeles Times
, Howard Rosenberg said it simply fell flat. Rosenberg wrote that "it had its moments, and its concept was clever enough. But it delivered many fewer yucks than yadas. The 45-minute howl of a retrospective that preceded the finale worked against it, in effect, by reemphasizing just how breathtakingly funny and unique "Seinfeld" had been, compared with how meekly it was bowing out despite its gifted cast." Fans who were disappointed, however, were ultimately rewarded with the 2009 season of "Curb Your Enthusiasm," pictured, which featured a season-long story arc about a "Seinfeld" reunion, and once and for all properly closed the book on the series.
Note:
Not all contributors to this gallery were disappointed in the "Seinfeld" finale, and some even found it brilliant, as David forced viewers to consider just what they were laughing at all those years.
(Doug Hyun / HBO)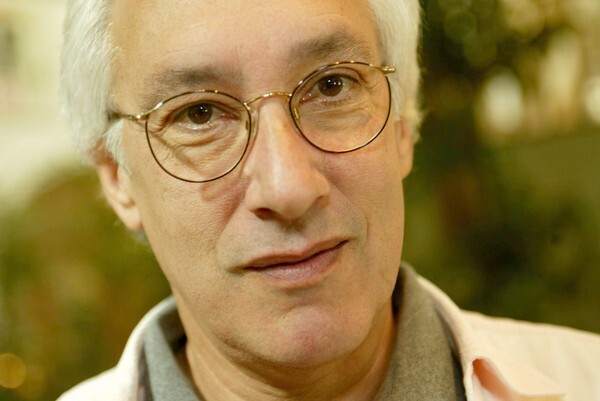 A gritty police drama from noted creator/producer Steven Bocho, pictured, with Broadway-styled musical numbers. What could go wrong?
(Kevin P. Casey / Los Angeles Times)