8 Images
'Ugly Betty,' quirky fashion
By Deborah Netburn, Los Angeles Times Staff Writer
Famed "Sex and the City" sytlist Patricia Fields styled the "Ugly Betty" pilot, but costume designer Eduardo Castro has done every show since.
("Those were big shoes to fill," he said).
Castro said styling the show is an insane amount of work (think of all those characters, and all those colors!) but ultimately rewarding since at least the outfits get noticed.
The hardest of all to style? Miss Betty (America Fererra) herself.
"You don't want to make her pretty or awkward or clumsy or ugly," he said. "You just want to make her authentic and quirky and interesting. Her choices are ... interesting."
(ABC)
Viewers may not realize it, but our workin' gal from Queens is secretly dressed in what most of us would consider highly unaffordable clothes.
Castro puts actress America Fererra in Chanel vests, Agnes B. tops and Gucci skirts. "She wears designer clothes," he said. "It's just her translation of how to put it together that's off."
As the show progressed Betty's adopted a slightly more sophisticated style -- surely working at a fashion magazine has rubbed off on even her fashion-blind character. For example, that iconic poncho? Betty would never wear it now.
(ABC)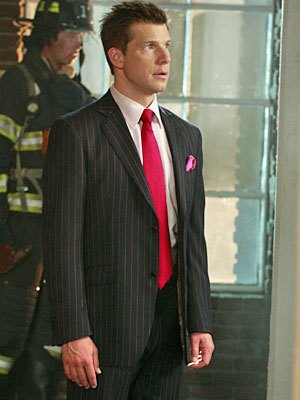 Castro said the key to Betty's boss Daniel Meade's (Eric Mabeus) look is the well-cut suit. "The one thing I learned on the show is the difference in men's suits," Castro said. "A good suit cut close to the body makes a big difference. Especially on a young body like Eric Mabius has."
Daniel's suits are mostly from Dolce & Gabanna and a London designer named Oswald Boetang.
(ABC)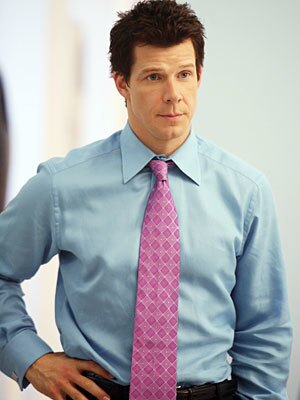 Is there a reason that Castro so often dresses Daniel in pastel colors?
He laughed. "I get yelled at for all the purple and lavender," he said, 'but it looks good on him. He likes blue a lot too."
"Everything he has is purple or lavender or blue or white. He's fairly simple that way."
(ABC)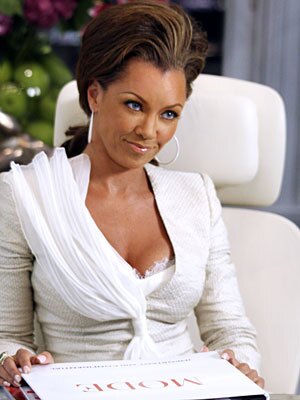 Betty may be the toughest to style, but Castro said Wilhelmina Slater (Vanessa Williams) is the most difficult to shop for. "She is by far the one that wears the most expensive clothes, and everything she wears has to be the most classic and stylish and brimming with high quality and sleek," he said.
On the show he puts her in everything from Alexander McQueen to Dolce & Gabanna as well as hand-making many of her clothes. "Even if she is wearing a crisp white blouse, it has to be the most exquisite crisp white blouse you've ever seen," he said. "No expense is spared on her."
(ABC)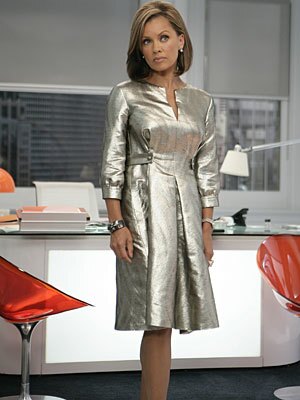 What makes choosing clothes for the character slightly easier is that Vanessa Williams knows how to work whatever they give her. "She always looks like a million bucks because of the way she carries herself," Castro said. "She has this imperious quality; she knows how to walk. She can look amazing in a flannel robe."
(ABC)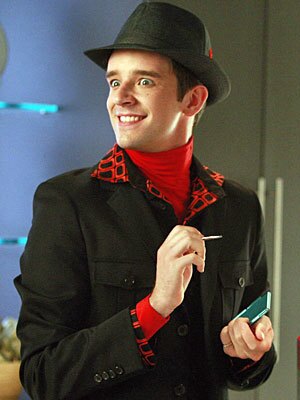 Castro lets the actors chime in on their characters' sartorial choices, which has influenced Marc St. James' (Michael Urie) increasingly outrageous looks.
"Michael is not afraid to go places," Castro said. "I'm more afraid to go places than he is. He's like, 'Make it more funny. Make it more ridiculous!'"
(ABC)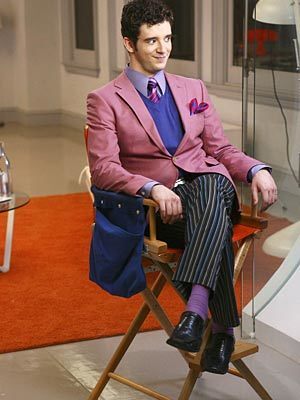 "He has a great way of wearing clothes," Castro continued, "and he's not afraid to try patterns and colors."
The key is that he never looks clownish. "You walk around a store and say, 'Michael could pull this off.'"
(ABC)