19 Images
Vampires: Sexy or not sexy?
The debate over vampires as heartthrob versus heart-devourer is old but still valid. For every studly Dracula, rising out of his coffin like
Hugh Hefner
(back in the 1960s), there's another bloodsucker with giant fangs and creepy eyes and gore-encrusted claws. Consider the contrast between the horrific "I Am Legend" and the smoldering Bill from HBO's "True Blood" and, of course, the doe-eyed Edward of "The Twilight Saga" (shown here bedding Bella in "Breaking Dawn Part 1").
But are they really hot, or horrific? And where do they stack up against the many other bloodsuckers who have slunk across the screen? Our crack team of experts ponders the sex-appeal (or lack thereof) of creatures of the night.
(Andrew Cooper / MCT)
SEXY
First off, Selene kicks butt in "Underworld." She's a death dealer fighting against the threat of Lycans with cool guns and a painted-on leather suit. The hair, the eyes ... she's a single-minded soldier trained to battle in a centuries-old war. Yet she loves a Lycan half-breed. There's that hint of sexy vulnerability. Second off, it's
Kate Beckinsale
.
(Screen Gems)
SEXY
In HBO's "True Blood," kooky, telepathic waitress Sookie (
Anna Paquin
) falls for a smoldering stranger. Only problem? He's a vampire (Stephen Moyer). But look at him. Don't you just kind of want to be bitten by him?
(Jamie Trueblood / HBO)
SEXY
Losing blood is usually not the most appealing idea on the planet. Leeches and creepy nurses with syringes come to mind. If you've got to drop a quart or two, however, it may as well be at the hands -- or fangs -- of
Brad Pitt
and
Tom Cruise
. In "Interview With the Vampire," neither vampirical tendencies nor bad dye jobs could dampen this pair's sex appeal.
(Francois Duhamel / For the Times)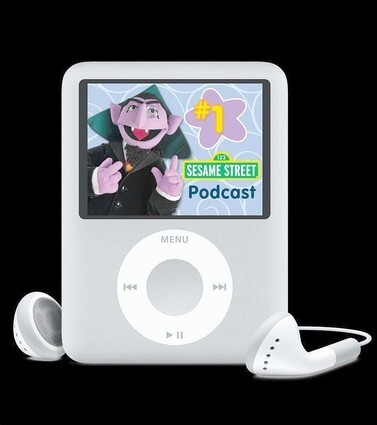 SEXY
So, we know that when you watch furry puppets sing and dance, "sexy" usually isn't the first word that comes to mind. Still, the erotic appeal of Count von Count cannot be denied. Sure, he's purple and has only three fingers, but what girl in her right mind can resist an ambiguously foreign accent, a goatee and a monocle?
(Sesame Workshop)
NOT SEXY
The vampires of "30 Days of Night" were not sexy. They were bloody, spoke weird and were ... dead, which tended to make them a bit disheveled. But Iris (Megan Franich) has an underlying sexiness to her that, despite the gore, is still evident. Wait, maybe ... OK, not so much.
(Columbia Pictures)
SEXY
Sexy might not be the right word for "Twilight" teen vamp Edward. "Dazzling" is more like it. Or "beautiful," right? Never before has a vampire been said to glitter in the sun, to have a rippled but marble-smooth and rock-hard bod. Now if only he weren't frozen in time while underage....
(Peter Sorel / Summit Entertainment)
SEXY
The tough/pretty boy good looks. The hero fighting against his nature, usually against insurmountable odds and destiny. The billowy trenchcoat. That's Angel, or Angelus, a once-murderous vampire cursed with a soul by Gypsies, and cursed to love his mortal enemy, a perky vampire slayer named Buffy. He cracked heads and took no prisoners, but in both "Angel" and "Buffy the Vampire Slayer," he had to step away from the ladies because to love them would turn him into an animal. Ain't it the truth?
(The WB)
SEXY
The classically trained (Shakespeare and grand opera) Broadway star William Marshall was probably known as a "
Sidney Poitier
with fangs" in the film "Blacula." He refused to do the role as a bumbling bloodsucker, infusing it with strength, ferocity and dignity. Dignity with a monster lurking beneath the surface. To many, that's the allure of vampires. To many, that's sexy.
()
NOT SEXY
Wesley Snipes
as a leading man was not debatable, but his character in "Blade," a no-nonsense, half human-half vampire vigilante who hunted creatures of the night, was not sexy. He was cool (complete with shades, black trench coat and a great sword), he was a heckuva fighter, and he was bad ... but he was not sexy.
(Bruce Talamon / New Line Cinema)
SEXY
We'd be a little ticked too. Mick St. John (Alex O'Loughlin) was turned into a vampire on his wedding night. By the bride. Not cool. But 55 years later, he's still smoking hot and fighting crime. It's a shame
CBS
didn't have the heart to keep him, and his show "Moonlight," around.
(Cliff Lipson / CBS)
SEXY
It's practically sacrilegious among die-hard "Buffy the Vampire Slayer" fans to prefer the platinum-headed Spike (James Marsters) over Angel. But he's definitely sexier. The leather jacket. The bad attitude. The British accent. And the guy blew himself up, literally, to save the world. Angel went off and became … a lawyer. Yeah. We win.
(UPN 2001)
UNSEXY
Part of the appeal of vampirism is its promise of escape from the hum-drum drudgery of normal life; party all night, sleep all day -- that sort of thing. But what happens when that kind of becomes the rule, not the exception? That's what you see in "Daybreakers," which stars
Ethan Hawke
and Sam Neil as vampires in a world overtaken by vampirism. No, it's not a lot of castles and coffins and flying bats. It's mostly like our world, with commutes and annoying bosses and suburban houses.
(Ben Rothstein / Associated Press)
SEXY
When
Francis Ford Coppola
took on "Dracula" in 1992, he was treading on sacred territory. Lucky for him, the film became a fast favorite for vampire aficionados, and even garnered a handful of
Oscars
.
Gary Oldman
's bone-chilling turn as "Dracula" was partly to thank, as were his steamy scenes with Mina Murray, played by
Winona Ryder
. Sexy? Oh yeah.
(Ralph Nelson / Columbia Pictures)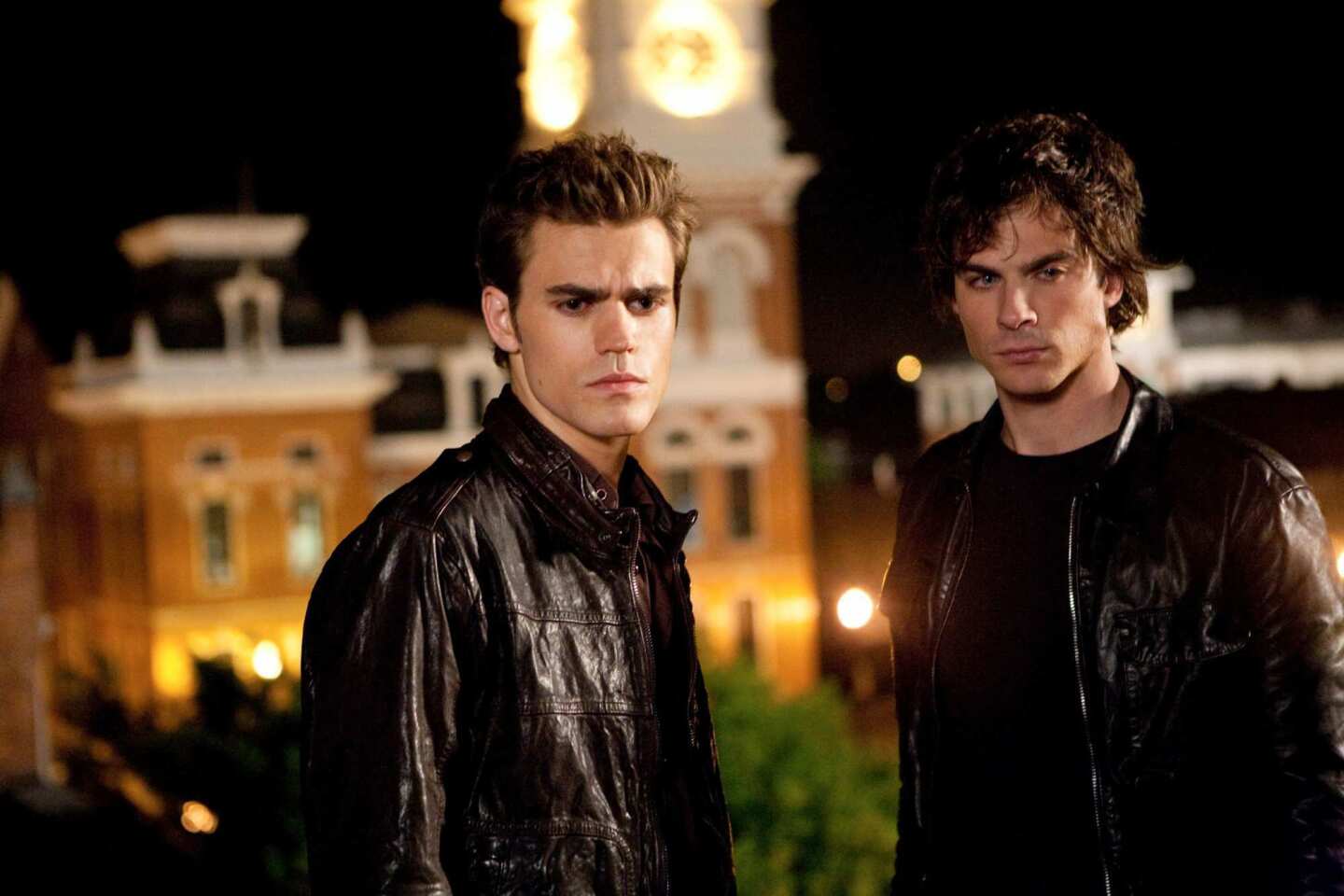 SEXY
Vampire brothers Stefan and Damon Salvatore ooze sex appeal and simultaneously embody everything about guys that girls like. For girls who like the nice guy, there's caring and loving Stefan, left, played by Paul Wesley. The 162-year-old vampire Stefan can't help but fall for the innocent human teenager (played by Nina Dobrev). He's tortured, yet tender-hearted, ripe for care and love. But for girls who like the bad boy, there's Damon, played by Ian Somerhalder. He's tough and he's mean, but just like every girl's fantasy of those bad guys, give him time and his softer side begins to show.
(Bob Mahoney / The CW)
UNSEXY
There's nothing sexy about war, and this post-apocalyptic science fiction-
horror
action flick about the unending war between the Priests of The Church and the
vampires
doesn't waste much time giving eye candy to tween girls. Instead of the sparkly seducers of some vampire tales, these creatures are more alien -- albino cave-dwellers whose bite doesn't turn humans into vampires but into semi-vampires called Familiars.
(Scott Garfield / Screen Gems)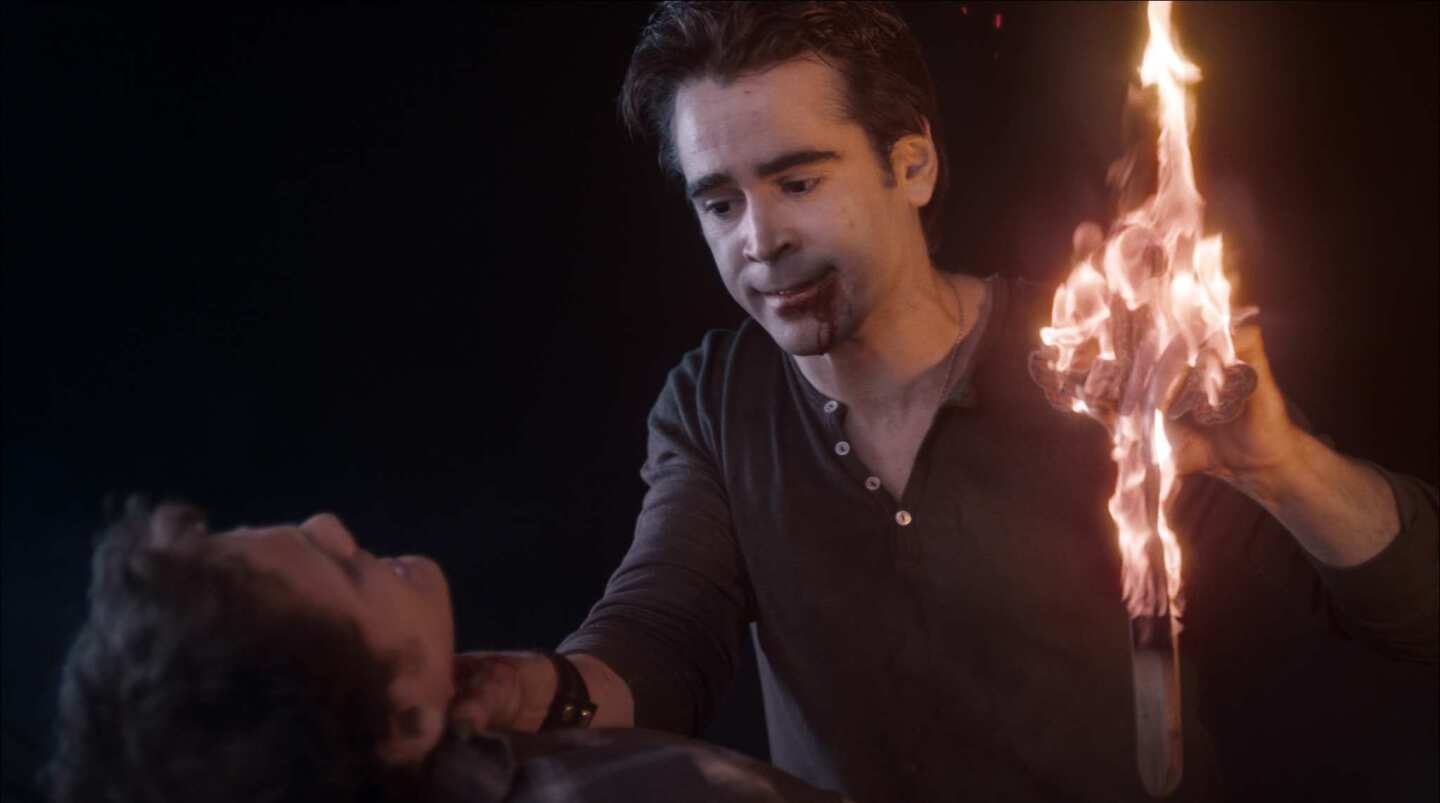 SEXY
Jerry, the utterly irresistible vampire next door, was the center attraction of both the original "Fright Night" and its 3-D remake. The original featured
Chris Sarandon
as the sexy, eligible bachelor with the major downside (vampirism), and
Colin Farrell
starred in the remake. In both, the
vampires
functioned less like the seductive bad boy and gateway to a new life and more like a black widow spider, luring their prey in so that they could strike and kill.
(DreamWorks Pictures)
UNSEXY
Star
Will Smith
handles all the sexy in "I Am Legend," the big-budget adaptation of Richard Matheson's classic vampire novel. The unsexy is left to the
vampires
, victims of a man-made
cancer
cure that mutates into a
virus
and transforms normal humans into vampiric creatures called Darkseekers. General rule of thumb, if a virus is involved, it's not making anyone sexier, and the lifestyle of these creatures is nothing to make any girl's heart flutter. Stop, maybe. But not flutter.
(Warner Bros.)