8 Images
'X-Files' stars: Where are they now?
David Duchovny (Fox Mulder)
It took a while for David Duchovny to hit his professional stride after leaving "The X-Files" in 2002. He had small parts in a few television shows and movies (as Carrie's ex-boyfriend in "Sex and the City" and as a hand model in "Zoolander," most famously); he lent his voice to a few video games; and he starred in some films -- "Return to Me," "The TV Set" and "Things We Lost in the Fire." Then in 2007 he won a Golden Globe for best actor in a television comedy or musical for his starring role in Showtime's "Californication."
(Myung J. Chun / Los Angeles Times)
Gillian Anderson (Special Agent Dana Scully)
Anderson has narrated several documentaries on scientific topics—a handy way to trade on Scully's science background. In 2005 she played Lady Dedlock in a BBC adaptation of Charles Dickens' "Bleak House" and was nominated for a BAFTA for best actress in a television series. Most recently she was tapped to host PBS' Masterpiece Theater.
(Lori Shepler / Los Angeles Times)
Mitch Pileggi (Assistant Director Walter Skinner)
After "X-Files," Pileggi had a starring role on the short-lived "Tarzan" and the equally short-lived "The Mountain." Since 2005 he has had a recurring role on "Stargate Atlantis" as Steven Caldwell, commander of the Earth battle-cruiser Daedalus. He's also hosted two specials on Fox: "Breaking the Magician's Code: Magic's Biggest Secrets Finally Revealed" and the even more intriguingly titled "Conspiracy Theory: Did We Land on the Moon?"
(Twentieth Century Fox)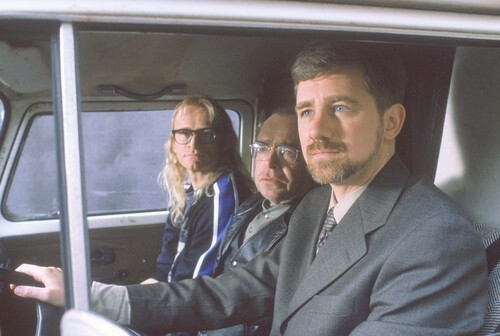 Dean Haglund (Richard "Ringo" Langly)
Like his cohorts, Haglund co-starred briefly in a "Lone Gunmen" TV series. Haglund -- the long-haired Langly in the Gunmen trio -- now lives in Los Angeles, where he performs improv, hosts a weekly podcast and sells laptop cooling ice packs through his company Geek Chic.
Tom Braidwood (Melvin Frohike)
In addition to his acting as Frohike, Braidwood was one of the series' assistant directors. He continues to work on film projects in his native Canada and served as a producer on the Canadian TV series "Da Vinci's Inquest."
Bruce Harwood (John Fitzgerald Byers)
The Canadian-born Harwood continues to work on film, TV and theater projects in Vancouver. He had a small role in the 2007 movie "The Last Mimzy."
(Fox)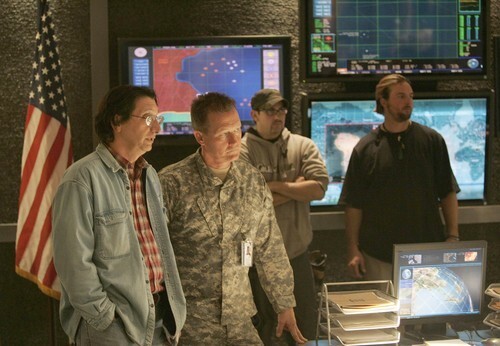 Robert Patrick (John Doggett)
A member of the "X-Files" family for only the final two seasons, Patrick has since gone on to play Johnny Cash's abusive dad in "Walk the Line," Marshall University's head coach in "We are Marshall" and Col. Tom Ryan (center) in the television series "The Unit."
(Anne Cusack / Los Angeles Times)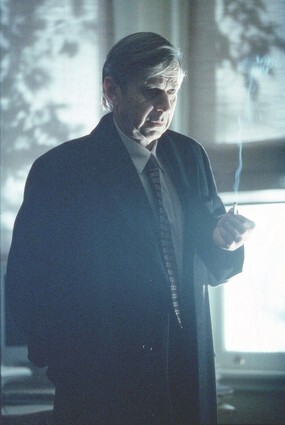 William B. Davis (CGB Spender, a.k.a. Smoking Man)
In his roles since "X-Files," Davis has mostly played leaders of some sort. He played Mayor Tate in "Smallville"; Damaris, a Prior of the Ori, in "Stargate SG-1"; and the president of the United States in ABC's "Masters of Science Fiction."
(Carin Baer / FOX)
Chris Carter
Upon the conclusion of the "X-Files" series in 2002, Carter went into a period of little activity. Though he's been working on the "X-Files" sequel during that time, he also told Entertainment Weekly that he's watched less TV in the years since "The X-Files" ended than he has in his entire life. Guess he was just enjoying some time off.
(Ken Hively / Los Angeles Times)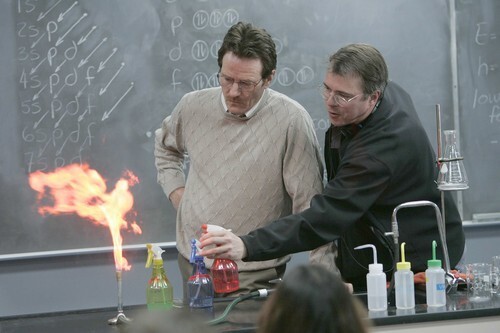 Vince Gilligan
One of the series' most prolific writers, Gilligan (right, with Bryan Cranston) started during the "X-Files'" second season and stayed until the very end, writing 30 episodes in all and directing two of them. He has since created the AMC original series "Breaking Bad."
(Doug Hyun / Sony Pictures Television)