5 Images
Farrah Fawcett in focus
Farrah Fawcett
became a generation's favorite pinup girl with this poster, one of the most enduring images of '70s pop culture.
()
As Jill Munroe in "Charlie's Angel's," with Jaclyn Smith, left, and Kate Jackson, the actress became a household name. She quit the show after one season, claiming that producers weren't letting her grow as an actress.
(ABC)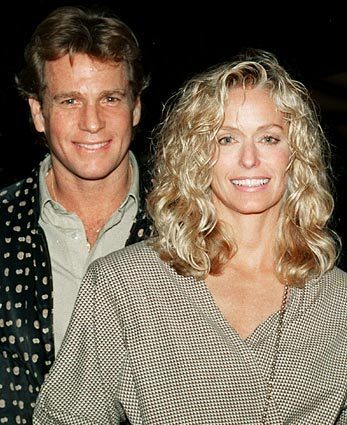 Ryan O'Neal and Farrah Fawcett, shown in 1987, had a tempestuous 17-year relationship. In 2001, she helped nurse him back to health after he was diagnosed with leukemia, and he came to her side soon after she was diagnosed with anal cancer.
(Associated Press)
In a 1999 episode of "Late Show with David Letterman," the late-night host ribbed the actress about her infamous first appearance in 1997 in which she seemed so unsteady that critics questioned her mental state. She later said she was putting on an act.
(CBS / Associated Press)
Cameras greet the photogenic star upon her arrival at the Toronto International Film Festival in 2000 for a screening of "Dr. T and the Women" in which she plays Richard Gere's fragile wife.
(Aaron Harris / Agence France-Presse)