Warner's 'Justice League' to test appetite for lesser-known DC heroes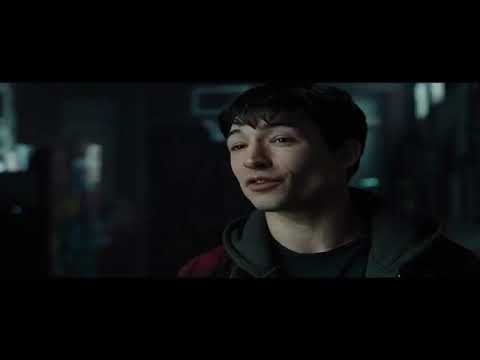 Trailer for Warner Bros. superhero mashup, "Justice League."
Warner Bros. has shown what it can do with heavy hitters of superhero lore: Batman, Superman and Wonder Woman. With the release of its latest DC Comics movie, "Justice League," the studio will find out how much audiences want to see their lesser known characters.
The mega-budget film — which showcases Aquaman, Cyborg and the Flash alongside their more-famous colleagues — is expected to easily dominate the box office this weekend. It also marks a major test of Warner Bros.' plans to turn the venerable DC comic book franchise into a sprawling, interconnected universe of movies to compete with Walt Disney Co.'s Marvel Studios. Time Warner Inc.-owned Warner Bros. is hoping the film will get fans excited about upcoming projects based on the more obscure characters.
"The biggest takeaway from the movie will probably be how people react to Aquaman and the Flash," said Shawn Robbins, chief analyst at BoxOffice.com. "If they can spin off successful films from those characters, that might be the most important thing for the studio."
How big is big enough?
All signs point to a strong debut for "Justice League." Opening Thursday night, the film is expected to gross about $110 million in the United States and Canada through Sunday, according to people who have reviewed pre-release audience surveys. Presales are outpacing those for "Wonder Woman," which opened with $103 million in June, according to online ticket merchant Fandango.
Still, a $110-million launch for "Justice League" would be considerably lower than the debut of "Batman v Superman: Dawn of Justice" in March 2016. That earlier film, which starred Ben Affleck as Batman, Henry Cavill as Superman and Gal Gadot as Wonder Woman, ended up with a massive global haul of $873 million, but was met with stinging reviews and negative sentiment from some fans of the comic book characters.
Warner Bros. declined to give a budget for "Justice League," but people close to the project estimated that it cost about $300 million to make, not factoring in marketing spending.
One major factor is the response from critics. Reviews are embargoed until 11:50 p.m. Tuesday, less than two days before the film hits theaters. Overwhelmingly positive reviews helped propel "Wonder Woman" to more than $820 million in global ticket sales. Other recent DC movies, "Batman v. Superman" and "Suicide Squad," were both commercially successful but would've done better if they'd received more favorable notices, analysts said.
Out for vengeance
"Justice League" is the DC universe's closest equivalent of Marvel's "Avengers" series, which has grossed nearly $3 billion from two movies. "Justice League" should benefit from the return of Gadot's Wonder Woman, who many critics credited with introducing some much-needed hope and levity to the DC universe. Batman and Superman, meanwhile, remain among the best-known superhero characters to ever grace movie screens.
The film's journey to theaters was not an easy one. Director Zack Snyder stepped back from the project after the death of his daughter in March. Joss Whedon, who wrote and directed the "Avengers" movies for Marvel and is known for his light touch with superhero fare, took over for weeks of reshoots.
"[Warner Bros. has] been building to this for a few years now, so it's obviously very important to them," Robbins said.
Like other DC movies, "Justice League" was co-financed by RatPac-Dune Entertainment, the film financing venture founded by Brett Ratner's RatPac Entertainment and Dune Entertainment, as part of the entity's ongoing deal with Warner Bros. Ratner was accused by six women of sexual misconduct in a Los Angeles Times story this month. ​​​​​Ratner, though his attorney, has "categorically" disputed the women's accounts.
Warner Bros. has ended its production deal with Ratner, and its financing agreement with RatPac-Dune beyond 2018 remains unclear.
After "Justice League," the next live-action DC film on the Warner Bros. schedule is "Aquaman," starring Jason Momoa. It is set for a Dec. 2018 release.
Two smaller wide-release movies will try to attract moviegoers uninterested in the superhero mashup. The new animated Nativity movie "The Star," the latest faith-based effort from Sony Pictures' successful Affirm label, is expected to open with $7 million in advance of the holiday season. The cartoon, about a young donkey's role in the first Christmas, cost about $20 million to make.
Meanwhile, Lionsgate's "Wonder," about a fifth-grade boy trying to cope with a facial deformity, is expected to open with $9 million in ticket sales, according to analysts.
Get our L.A. Goes Out newsletter, with the week's best events, to help you explore and experience our city.
You may occasionally receive promotional content from the Los Angeles Times.