7 Images
Male bonding onscreen
Heder gets a free ride from Ferrell, who in "Blades of Glory" builds on the macho-spoofing groundwork he laid in "Talladega Nights" and in "Anchorman: The Legend of Ron Burgundy."
(Suzanne Hanover)
Xerxes (Rodrigo Santoro) in "300." The makers of the comic-book-based war have noted that their film has been accused, simultaneously, of being homoerotic and homophobic.
(Warner Bros.)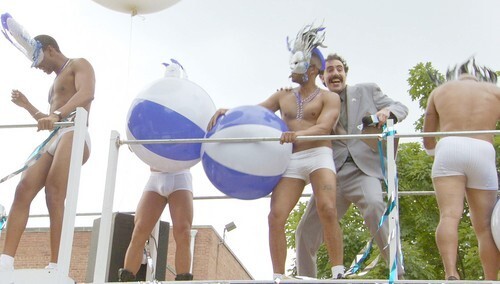 In addition to a lengthy nude wrestling scene, Sacha Baron Cohen's Borat visited a gay pride parade in "Borat."
(20th Century Fox)
A Snickers ad featuring two manly men inadvertently kissing was pulled from TV.
(YouTube.com)
The limits of male bonding get a second opinion on "Nip/Tuck," starring Julian McMahon, left, and Dylan Walsh.
(Prashant Gupta / FX)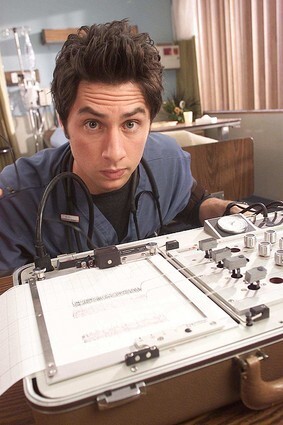 Zach Braff's J.D. in "Scrubs" has sung about "guy love" with his best friend Turk (Donald Faison).
(PAUL DRINKWATER, Associated Press)
Another current film uses a series of mistaken-as-gay gags to shed light on manhood's uncertain state. Heading the cast of "Wild Hogs" are John Travolta, left, William H. Macy, Tim Allen and Martin Lawrence.
(Touchstone Pictures)