9 Images
Hollywood princesses
By Jevon Phillips, Los Angeles Times Staff Writer
As Amy Adams prepares to unveil her role in Disney's "Enchanted," we take a look at some of Hollywood's princesses -- young (or young at the time) actresses whose performances often helped define a career.
Whether they were breakout celebrities or comeback kids, these women found on-screen success by exuding that "it" quality that made audiences laugh, cry and generally take notice.
Amy Adams - 'Enchanted'
After notable roles in "Junebug" and "The Wedding Date," Adams should continue to see her star rise with her portrayal of a fairy-tale princess brought to life.
(Barry Wetcher / Associated Press)
Julia Roberts - 'Pretty Woman'
With her bright smile and down-to-earth quality, Roberts as the prostitute with a heart of gold outshone even dashing costar Richard Gere.
(Touchstone Pictures)
Cameron Diaz - 'There's Something About Mary'
She showed off her dancing chops with Jim Carrey in "The Mask," and later in the "Charlie's Angels" movies, but it was her comedic skill in "There's Something About Mary" that endeared Diaz to the moviegoing public.
('20th Century Fox)
Kirsten Dunst - 'Bring It On'
She made her mark years earlier as a young girl when she starred with Tom Cruise in "Interview With the Vampire," but her turn as a cheerleader from the "good" side of town made others take notice of her leading lady potential.
(Universal Studios)
Gwyneth Paltrow - 'Shakespeare in Love'
The actress was known for her subdued roles, until a performance as a passion-filled, wealthy young lady in a forbidden romance with a scruffy playwright vaulted her to an Oscar win.
(Miramax Films)
Jennifer Lopez - 'Out of Sight'
The onetime Fly Girl was on her way to pop superstardom when she took on the role of Karen Sisco in "Out of Sight." The film put a spotlight on her hyphenate status, showing the world that Jenny From the Block could live anywhere she wanted.
(Universal)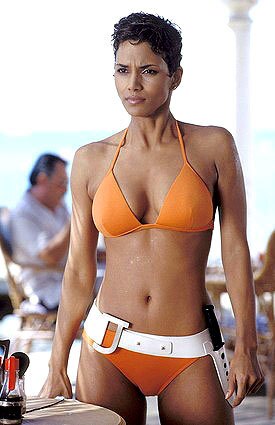 Halle Berry - 'Die Another Day'
The actress, always on someone's "hottest" list, cemented her princess status by upstaging James Bond as Jinx, and re-creating one of moviedom's sexiest scenes.
(Keith Hamshere / MGM Pictures and Eon Productions)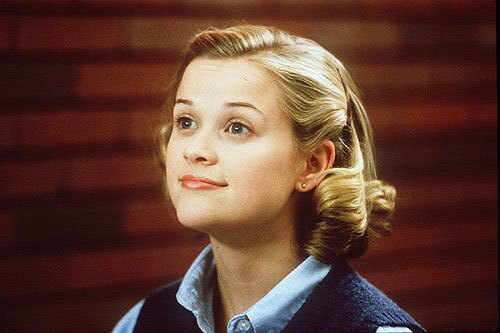 Reese Witherspoon -
'Election'
Her turn as a perky high school politician and perfectionist launched the young actress into the spotlight and helped elevate her to princess status.
(Bob Akester / Paramount Pictures)
Drew Barrymore – 'The Wedding Singer'
The ultimate princess, Drew has been in the spotlight most of her life. She starred in "E.T." and "Firestarter," survived a phase marred by drug addiction and cemented her acting rebirth when she and Adam Sandler teamed up in "The Wedding Singer."
(New Line Cinemas)