8 Images
Matthew McConaughey: Allergic to shirts
By Jevon Phillips, Los Angeles Times Staff Writer
Cover guy
Matthew McConaughey. Leading man. Sports enthusiast. Workout warrior. Shirt avoider.
The fit star, whose latest film, "Fool's Gold," is set to open this weekend, is widely known for his bare-chested bravado. And it's not just in film roles; he's been photographed many times running or cavorting on the beach and just walking down the street flexing his pecs.
Here are some of the recent sightings and film roles in which the actor's allergy to shirts manifests itself.
(Interview)
Baring it
"Fool's Gold," premiering this weekend, gives Matthew (pictured with co-star Kate Hudson) plenty of opportunity to disrobe. Some of the search is apparently done onboard a boat.
(Vince Valitutti / Warner Bros. Pictures)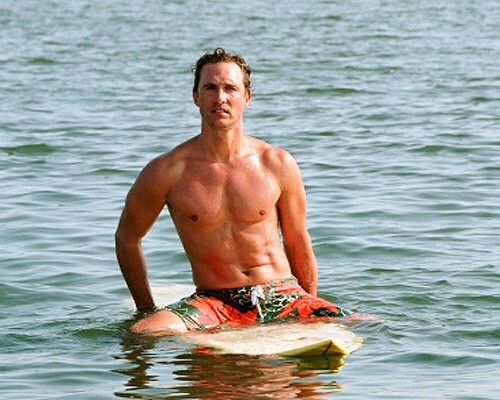 No exit
In "Failure to Launch," McConaughey's aversion to leaving his parents' home doesn't stop him from showing off the beach body.
(Paramount Pictures)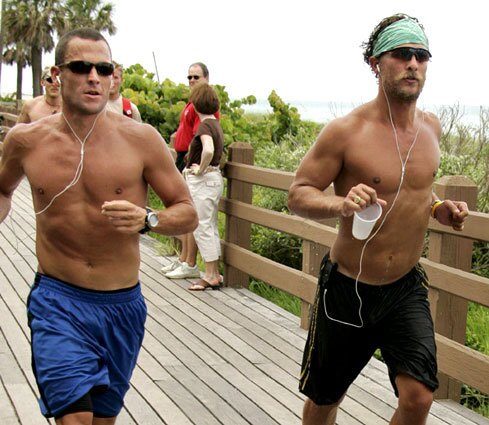 Biking buddies
Friend and fellow fitness master Lance Armstrong has been seen with McConaughey at numerous hot spots and party sites. They've also been seen working out together, both abandoning cotton, sweat "wicking" or any other shirty fabrics.
(WireImage)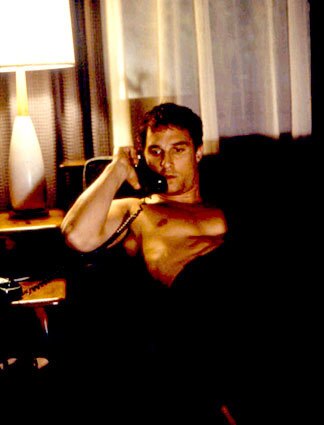 'Frailty'
McConaughey's character, Fenton Meiks, tells the FBI that his brother may be a serial killer who calls himself God's Hands. When your family is as messed up as that, shirts are always optional.
(WireImage)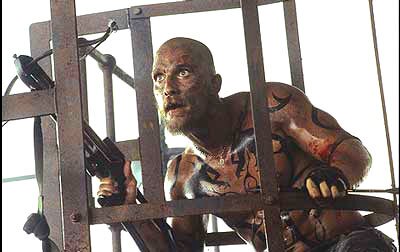 'Reign of Fire'
McConaughey and co-star Christian Bale were in a futuristic world beset by fire-breathing dragons. So, obviously, it's hot. No need for a shirt here, even when you're trapped in a cage.
()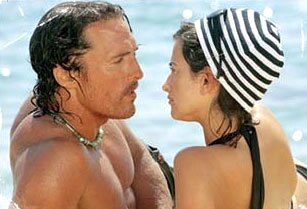 Hot enough for ya?
Despite the fact that it was set in a desert, McConaughey still had to flex the pecs in the movie "Sahara." But with co-star Penelope Cruz also scantily clad, maybe it was just an equally agreed-upon move. Nah.
()
Matt's impression
Another FOMM (Friend of Matthew McConaughey), Matt Damon, joked about his buddy's shirtless passion while on with David Letterman. The clip includes the "Bourne" star's great impersonation of the flexin' Texan.
(www.youtube.com)