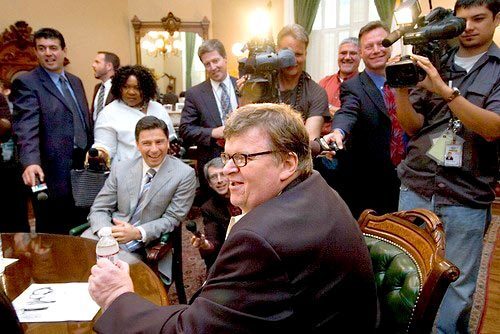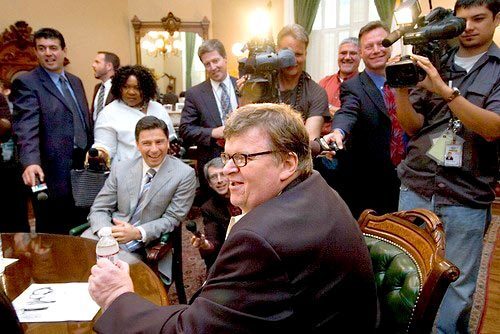 AN AUDIENCE:
Assembly Speaker Fabian Nunez, seated at left, meets briefly with film director Michael Moore, center, at the California State Capitol in Sacramento
(Randall Benton / Sacramento Bee)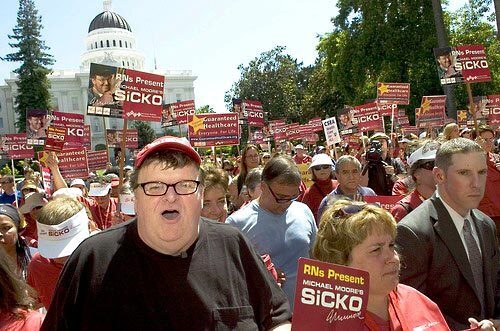 A FOLLOWING:
Filmmaker Michael Moore leads the rally from the state capitol to the Crest Theatre for a screening of his new movie, "Sicko," followed by hundreds of nurses many from California Nurses Association.
(Anne Chadwick Williams / Sacramento Bee)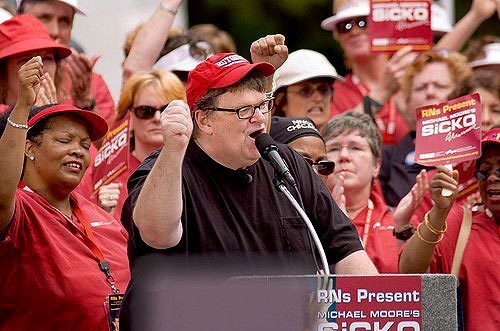 RALLY:
Michael Moore addresses a crowd on the west steps of the Capitol. "There is no room for the concept of profit when it comes to taking care of people who are sick," he said.
(Randall Benton / Sacramento Bee)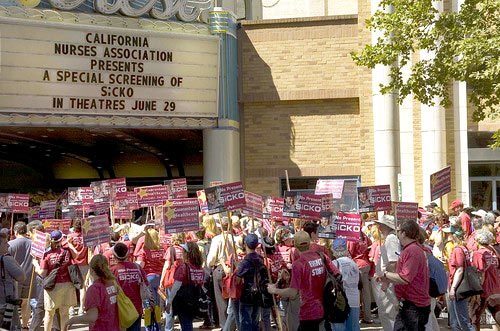 SCREENING:
Hundreds of nurses, many from the California Nurses Assn., head into the Crest Theatre to watch Michael Moore's new documentary, which skewers the health insurance industry.
(Anne Chadwick Williams / Sacramento Bee)