10 Images
Pop culture's top nerds
Mild-mannered by day, man of steel by night, Superman's alter-ego Clark Kent gave hope to generations of nerds who despite appearances possessed the hearts of lions. Though Brandon Roush's glossier Kent from 2006's "Superman Returns" had more bells and whistles, we'll stick with Christopher's Reeve's classicly nebbish caped crusader, thank you very much.
(Warner Bros.)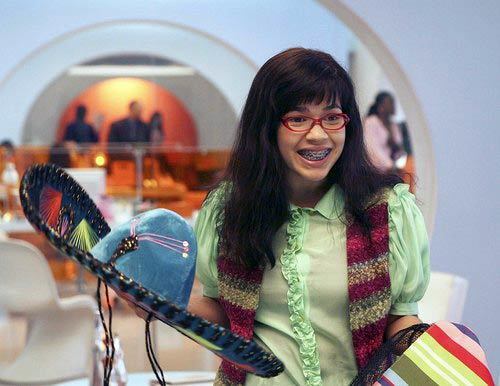 Those glasses. Those braces. At first glance "Ugly Betty's" America Ferrera certainly fits the profile of the typical nerd as she meanders through the high-fashion world. But as watchers of ABC's hit sitcom know, there's much more to this Betty than meets the eye.
(Dean Hendler / ABC)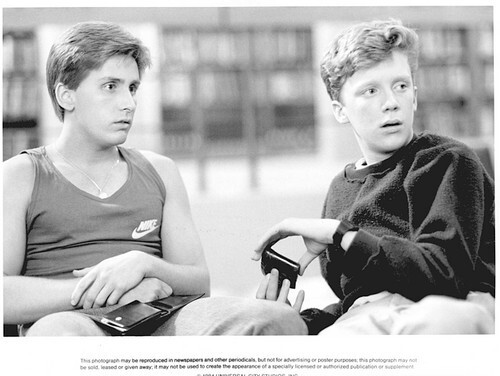 A John Hughes favorite in such films as "Sixteen Candles" and "Weird Science," '80s high school virgin-in-residence Anthony Michael Hall reached his apex as "the Brain" Brian Johnson in "The Breakfast Club." Unlike fellow detainee Estevez, left, Hall didn't get either one of the girls, but he did get the punch-in-the-shoulder satisfaction of writing the closing letter to Mr. Vernon that sums up the whole movie. And isn't that enough?
(Universal)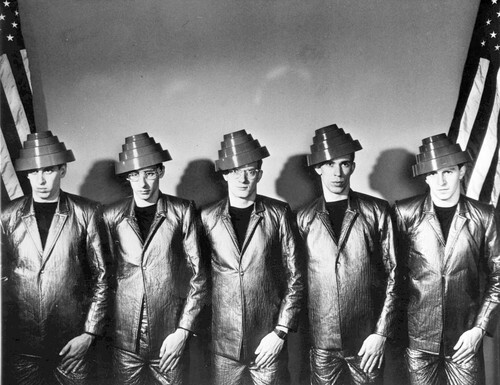 Are they not men? The flowerpot-bearing Ohioans of Devo (who referred to their trademark red hats as "energy domes") became early MTV fixtures with arty new wave favorites like "Whip It" and a twitchy cover of "Satisfaction." Sure, they didn't look like video stars, but in the early '80s neither did anyone else.
(Jules Bates)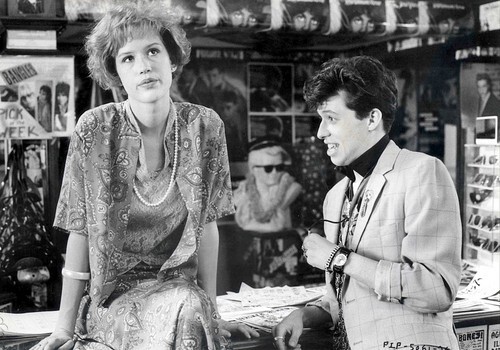 Though not a nerd by traditional standards, Phillip F. "Duckie" Dale of 1986's "Pretty In Pink" fits the profile of being a misfit, having questionable fashion sense and, of course, not getting the girl, played by Molly Ringwald (left). Word is Anthony Michael Hall turned down the role (played by John Cryer) for fear of being typecast.
(Laurel Moore)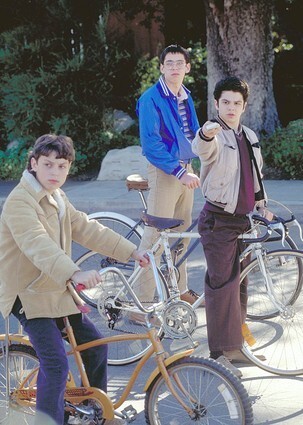 As the latter half of the title of Paul Feig and Judd Apatow's beloved (and briefly lived) series "Freaks & Geeks," John Daley (left), Martin Starr and Samm Levine conjured sometimes painful memories for audiences as they suffered through gym class and played Dungeons & Dragons deep into the night. Such vivid portrayals of early '80s adolescent angst brought out the freak and geek in all of us.
(Chris Haston)
From a rock 'n' roll perspective, it doesn't get much dorkier than singing about palidromes and playing the accordian. Yet They Might Be Giants (led by John Flansburgh, left) make it work with a mix of irresistable melodies and an inventive spirit that, among other things, made them the first band to open their own online music store in 2004. And though they cut their teeth during the early '90s alternative era, TMBG are still active with recent appearances as part of Dave Eggers' "McSweeney's" crowd as well as a host of children's music projects. You're not the boss of them, no.
(Lawrence K. Ho / LAT)
Released in 2004, the title character from "Napoleon Dynamite" (played by John Heder) transcended the traditional nerd stereotype to become something completely other - an undeniably odd and vaguely unpleasant hero with enough bizarre habits and catch-phrases to become a cult favorite among geeks and jocks alike.
(Aaron Ruell)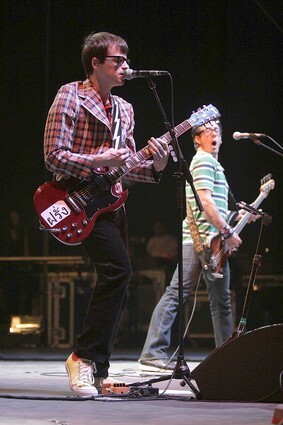 Led by Rivers Cuomo, left, alt-rock favorites Weezer have been flying their nerd flag freely since their debut album was released in 1994. Clad in old man sweaters, plaid jackets and Cuomo's ever-present Buddy Holly glasses, Weezer elevated their self-consciously bookish look to a sort of geek chic for irony-friendly hipsters. "Revenge of the Nerds," indeed.
(Myung J. Chun / LAT)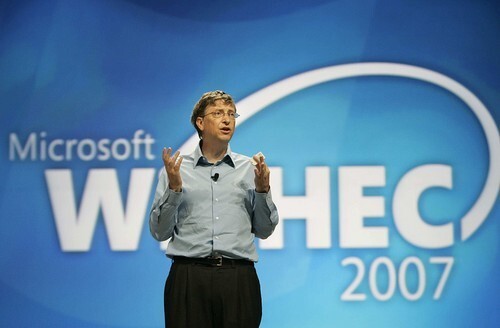 As the saying goes, living well is the best revenge. How much revenge has Microsoft chief Bill Gates exacted to what must've been an assortment of high school tormenters? Despite the difficulties reported with his company's new operating system Vista, factor in the good works being done by the Gates Foundation and this nerd is still on top of the world.
(Lee Celano / AP)