10 Images
Pixar's hit parade
Lighting up animation
By Jevon Phillips and Lora Victorio, Los Angeles Times Staff Writers
It may be tough to get a film made at Pixar
, but when released, they are extremely successful. From the popular and award-winning "Luxo Jr." short to the popular and Academy Award-winning "Ratatouille," Pixar's projects not only rule the box office, they score high critically.
With "Wall*E" doing well (Academy Award and huge box office) and "Up" looking like a winner, is there anything this 'toon factory can't do? Let's take a quick look at the monetary success and the prestige enjoyed by Pixar's films.
(Pixar Animation Studios)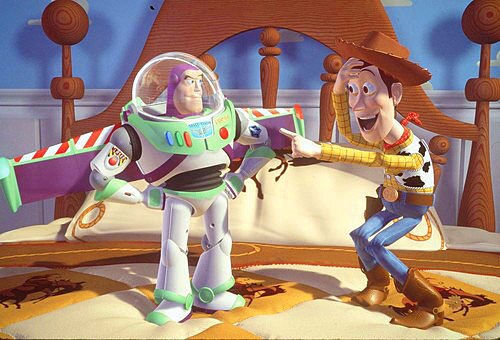 To infinity ...
Pixar had been chugging along with clever and award-winning commercials (Tropicana, Listerine, LifeSavers, etc.) for a few years before making its feature debut with Woody (Tom Hanks) and Buzz (Tim Allen) in "Toy Story" in 1995. The film was the first full-length animated movie to be completely computer-generated. It made $362 million worldwide and was nominated for three Oscars; it didn't win in those categories, but it did receive the academy's special achievement award.
(Disney / Pixar)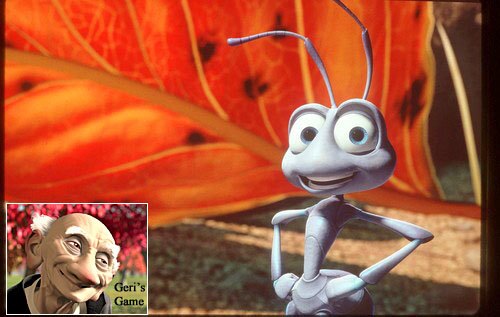 No small releases
"A Bug's Life" broke all previous Thanksgiving weekend records when it was released in 1998. It eventually made $363 million worldwide.
The tale of Flik, an independent-thinking ant, was also nominated for a best original score Oscar and won the Grammy for best instrumental composition written for a motion picture, television, or other media.
Taking up the Academy Award slack, "Bug's" Pixar stablemate "Geri's Game" brought home the Oscar in '98 for best animated short.
(Disney / Pixar)
... and beyond
Even Barbie is pulled into Pixar's success story, appearing in a cameo role in "Toy Story 2." The 1999 film was the first to be created specifically for digital exhibition, and made over $483 million worldwide. It also stacked up awards, winning a Golden Globe for best musical or comedy and two Grammys (best song, best musical album for children).
(Disney / Pixar)
Boo
In 2001, "Monsters, Inc." did monster business, opening with the best ticket sales ever for an animated film and the sixth-best opening of all time! The monsters in the closet, Sully (John Goodman) and Mike (Billy Crystal), helped the film gross $525 million worldwide and win an Oscar for best song.
(Disney / Pixar)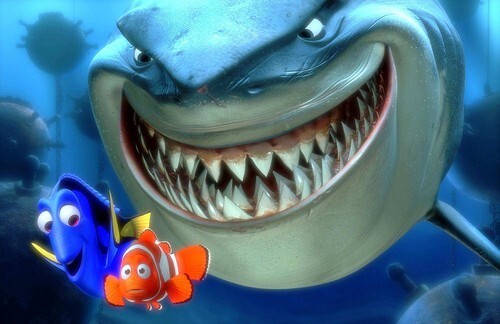 Underwater adventures
Perhaps Pixar's most commercially successful film so far, "Finding Nemo," had an estimated budget of $94 million and made nearly $865 million worldwide. The tale of the wayward clownfish garnered academy attention, too, winning an award for best animated feature in 2003.
(Pixar)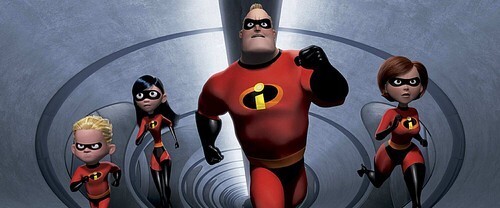 Boffo box office
Originally planned as a traditionally animated feature film for Warner Bros., "The Incredibles" was a success for Pixar, pulling in more than $630 million internationally. The superhero family story was a hit with Oscar as well, earning awards for best animated feature and best sound editing.
(Pixar)
Git-er-done!
Directed by John Lasseter and Joe Ranft, "Cars" wasn't as successful as past Pixar films, but did perform decently at the box office, making $462 million worldwide. Though the account of anthropomorphic cars was nominated for best animated feature at the Academy Awards, it lost to "Happy Feet" in 2007. "Cars" won other critics' and guild awards along the way, including the inaugural best animated feature Golden Globe.
(Pixar)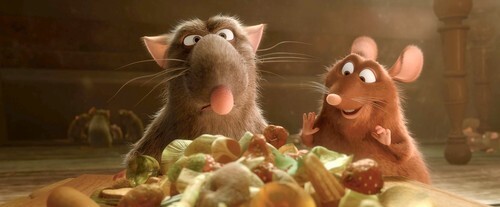 Recipe for success
Pixar put its hands in the kitchen for 2007's "Ratatouille" and came out with a culinary film delight. The movie about a rat with cooking chops made more than $620 million and was named Oscar's best animated feature.
(Pixar)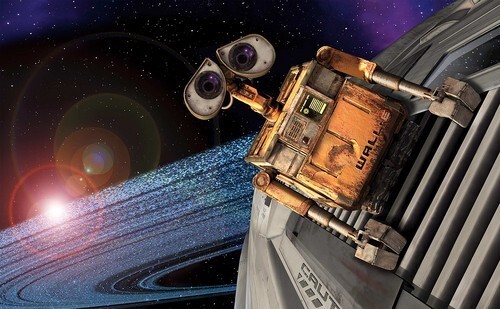 Wth sparse dialogue in the first half of the movie, the little robot that could -- "Wall-E" -- hit some great emotional highs that caused the film to be included in numerous top ten lists for 2008. It also grossed over half-a-billion dollars worldwide and racked up 6 Oscar nominations, winning the best animated feature award. In a year with a dark knight, a 007, a teen vampire romance and even a slumdog, "Wall-E" still stood out and was the 5th highest earning movie of the year.
(Walt Disney Co.)