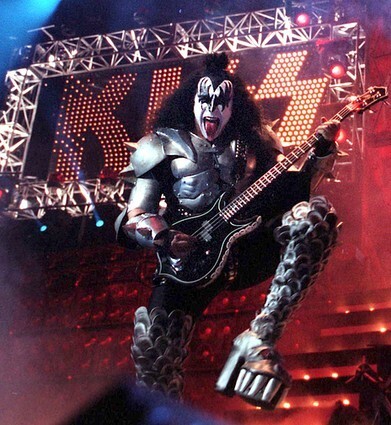 10 Images
10 Musical secret loves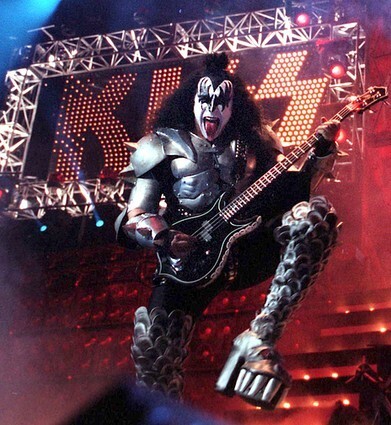 Kiss
Their aesthetic fell somewhere between D&D, T. Rex and Kabuki theater, and there's little to take seriously about a band performing none-too-subtle titles like "Love Gun" in clown makeup. But in the late '70s, Kiss was as big as rock 'n' roll gets, and as a boatload of late-'90s reunion / farewell tours proved, the Kiss Army is still going strong.
(Glenn Koenig, Los Angeles Times)
Depeche Mode
Although their recorded output in the '00s hasn't approached the quality of their genre-defining albums like "Violator," Depeche Mode still packs houses anytime they mount a world tour--especially in their home-away-from-home of Southern California. Yes, some 10,000 people here really almost rioted at one of the band's in-store appearances in 1990. You got a problem with that?
(Robert Lachman / LAT)
Journey
Those jackets. That hair. If it's the Steve Perry-helmed Journey (shown here with Jonathan Cain, center, and Neal Schon, right), then it must be the '80s. Yet no matter how far their brand of radio-ready arena rock fell from favor, Journey has been a mostly sincere staple for retro-loving hipsters for years. And as the iTunes sales proved after that musical cameo at the tail end of the "Sopranos" finale, Journey fans haven't stopped believing.
(Associated Press)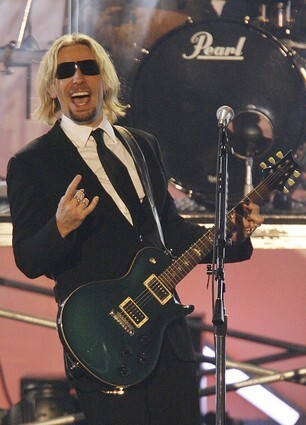 Nickelback
Who's behind the best-selling rock album of the last five years? Here's a hint, it's not a band with a groundswell of critical acclaim or, based on our experience, a single living fan. But someone out there is buying all those Nickelback records, and more than a few are probably keeping it their little secret.
(Isaac Brekken / AP)
James Blunt
Maybe an artist with a career as young as Blunt's is better placed under a heading of "guilty pleasure," but here's betting that the man behind the seemingly omnipresent "You're Beautiful" has more than a few fans feeling a love that dare not speak its name for the critically maligned, soft-handed pop he's peddling.
(Alex Gallardo / LAT)
Pearl Jam
Sure, in the grunge-mad early '90s Eddie Vedder & Co. were fairly unimpeachable with era defining hits like "Alive." But even then the band paled against the seemingly more "underground" Nirvana in the eyes of some fans. Today, despite the band's continuing ability to headline Lollapalooza, hang on to their principles and release reasonably rocking albums, loving Pearl Jam in the '00s feels a little like wearing a flannel shirt in public.
(Ricardo DeAratanha / LAT)
John Mayer
Though he's made the transition to blues guitar hero and reluctant generational spokesperson with the hit "Waiting on the World to Change," to some John Mayer will always be the man behind the dormroom seduction soundtrack "Your Body Is a Wonderland." That if nothing else could be reason enough to keep affections for Mayer's music hidden in a secret place.
(Wally Skalij / LAT)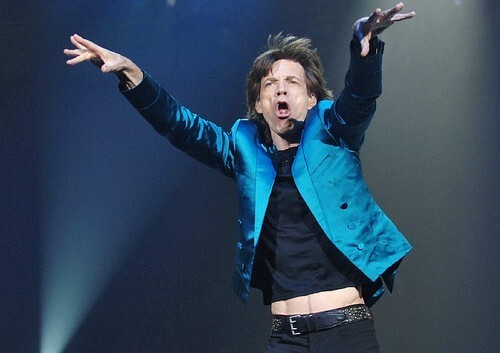 The Rolling Stones
It may have been cool to champion the Stones during the days of "Beggars Banquet" -- or even "Tattoo You" -- but those among the many who shell out top dollar to see Mick, Keef and the boys prance about onstage on the band's seemingly endless supply of world tours of the last 20 years have to admit they're only there for the nostalgia.
(Greg Kreller / AP)
Bon Jovi
Once thought lost to grunge and a lead singer's occasional acting career, the band that came to define the well-coiffed era of '80s pop-metal came back in a big way in 2007 with the country-tinged "Lost Highway." Still impeccably styled, Jon Bon Jovi and the gang boasted the number one album in the country last week.
(Ralph Orlowski / Getty Images)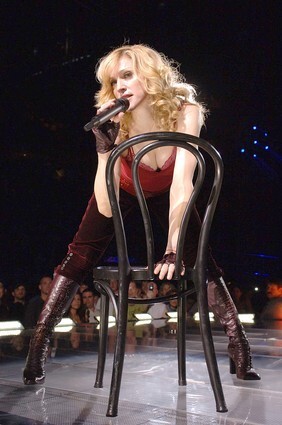 Madonna
For all the grousing about Madonna from many of the more indie-minded members of last year's Coachella audience, the tent during her (abbreviated) set was packed like no other. Now a forty-something mom who can't quite shock like she used to, Madonna may no longer be the zeitgeist-capturing Material Girl of the '80s, but her fans will love her nonetheless.
(Gus Oseary)