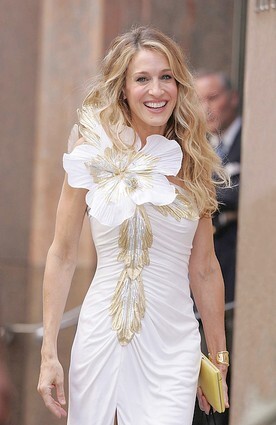 10 Images
SMART LIST: Pop culture talking points for 2008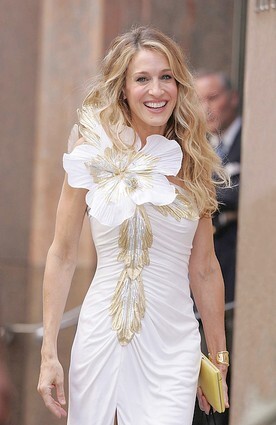 Old friends.
It's nothing new for Hollywood to resurrect some tried and true franchises to score big at the box office. They aren't always what we wished for ("Alvinnnnn!") but sometimes they're better than we expected ("Rocky VI"). For 2008, fans are anxiously awaiting the return of Spock (Christmas), Indiana Jones (May) and the "Sex and the City" girls in all their frothy Patricia Field glory (May).
(James Devaney / WireImage.com)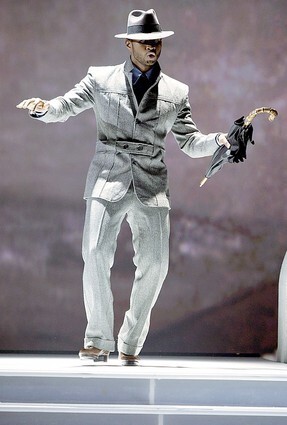 Usher.
If 2007 was Kanye West's year, we're going to call 2008 for Usher. His fifth album is scheduled for a March release, and one of the songs has "leaked." (Imagine being very stoned and trapped in an arcade with Usher and Ludacris circa 1988.) All we can say is, "INSANITY." We suspect that competition from Justin Timberlake's critical and commercial smash "FutureSex/LoveSounds" and the amazing dance displays of Chris Brown have pushed Usher to even greater and more experimental heights.
(Kevin Winter / Getty Images)
Judd Apatow.
You thought you heard a lot about Apatow and his rogues' gallery in 2007? They were only scratching the surface. Next year this guy has five movies coming out (compared with this year's three). Get ready for "Pineapple Express," starring Seth Rogen; "You Don't Mess With the Zohan," starring Adam Sandler; "Drillbit Taylor," with Owen Wilson; "Forgetting Sarah Marshall," with Bill Hader and Jonah Hill; and "Step Brothers," starring Will Ferrell and John C. Reilly -- all written and-or produced by the man who brought you "Knocked Up."
(Al Seib / Los Angeles Times)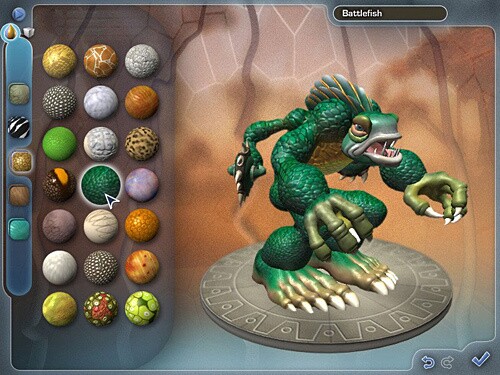 'Spore.'
Get very, very excited, world. Will Wright, the genius who brought us "The Sims," has a new game coming out in May called "Spore." If "The Sims" was all about building cities, "Spore" goes further both backward and forward — allowing the player to create an organism, choose how it evolves and help it go from a creature wandering a lush green world to an entire civilization with vehicles and city halls before it eventually heads off into space. "Sims" lovers, prepare to disappear into your computers for quite some time.
(Electronic Arts)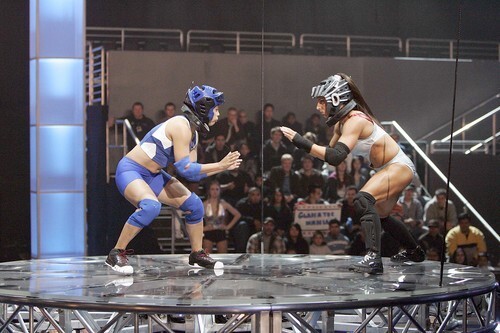 The fate of scripted television.
We're sure it's not gone forever. Good Lord, we hope it's not gone forever. Here's hoping the reality filler coming our way over the next few months ("Farmer Wants a Wife," "American Gladiator," "Baby Borrowers") gets booted quickly. We need our "30 Rock."
(Trae Patton / NBC)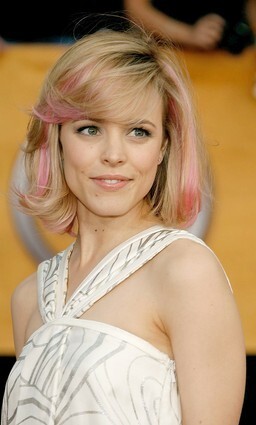 Beyond the ingenues.
We are sick of talking about Scarlett Johansson, Keira Knightley and Natalie Portman -- all beautiful young actresses whom we consider overrated. We are predicting that 2008 is going to be the year of the older actress. We expect (hope) to talk a lot more about 29-year-old Katherine Heigl ("27 Dresses"); 33-year-old Amy Adams ("Sunshine Cleaning," "Miss Pettigrew Lives for a Day"); and, most important, the return of 31-year-old Rachel McAdams ("The Lucky Ones," "The Time Traveler's Wife").
(Vince Bucci / Getty Images)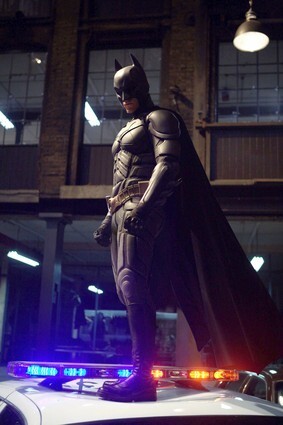 Big blockbusters getting bigger.
At the tail end of 2007, AMC Entertainment and IMAX announced a deal to put 100 IMAX screens in AMC theaters over the next three years. The first 50 of those will roll out in July. What does that mean? More people seeing "The Spiderwick Chronicles," "The Dark Knight" and "Kung Fu Panda" in XXL, and possibly the beginning of a reconfiguration of how we expect to see our movies.
(Warner Bros.)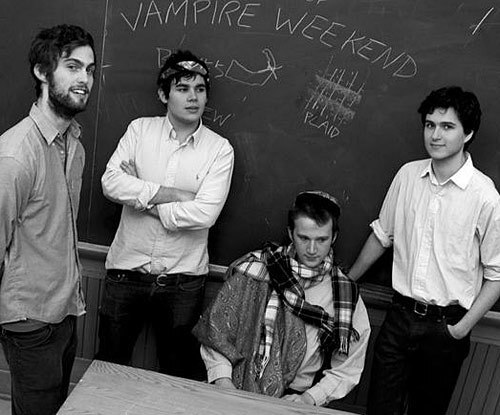 Vampire Weekend.
Your Smart List author has "girl taste" in music. While she sometimes wishes she liked the harder stuff, it also means she was an early adopter of Feist and Jenny Lewis. With that in mind, our bet for indie phenomenon of the year is Vampire Weekend, a New York-based pop band equally steeped in college culture and afro-beat. If the band gets lucky enough to perform a song on an episode of "Gossip Girl," we guarantee its downloads will go through the roof.
(Esther White courtesy MySpace.com)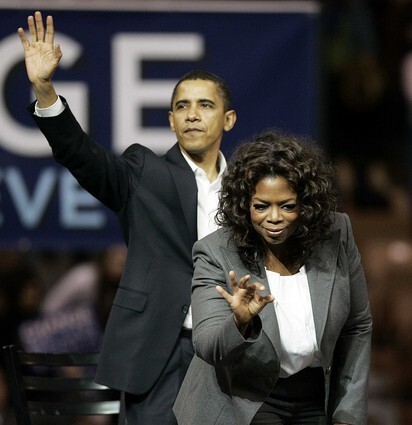 Presidential infotainment. Expect the interwebs to explode with ingenious riffs on the 2008 presidential election. We've already heard from the likes of Obamagirl, and we anticipate a few Huckabee Honeys along the way. With Oprah, Chuck Norris, George Clooney and Magic Johnson already chiming in on the Iowa race, we're making plans to soup up the sound system on our laptop.
(Elise Amendola / Associated Press)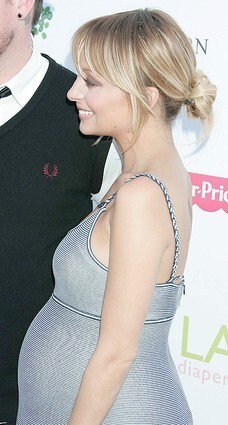 Famous babies.
Celebrities give birth to babies every year, but it seems like there's an extra shipment of them headed to maternity wards in 2008. Get ready to meet the celebrity spawn of Nicole Richie, Jennifer Lopez, Lily Allen, Christina Aguilera, Halle Berry and Jamie Lynn Spears, all coming to a tabloid magazine near you. (We wouldn't be surprised if Katie and Tom managed to sneak another one in there before the end of the year too.)
And with that, Happy New Year!
(David Livingston / Getty Images)