9 Images
Steve Niles' top vamps
By Geoff Boucher
There's a sucker born every minute, but how many are really memorable? The advance word is that "30 Days of Night," the Sony film that hits theaters on Oct. 19, is a vampire film that will sate the thirst of horror purists. That's good news since vampires have a long and often shaky history on the screen.
We got Steve Niles, the author of the "30 Days of Night" graphic novels that led to the film, to pry open the vault of vampire cinema and pick the best of the best, the bluebloods of bloodsuckers. There are some surprises: William Marshall from "Blacula" made the list, but there's no Kiefer Sutherland in "The Lost Boys"? "Yeah, sorry," Niles said, "I draw the line at vampires with mullets. That's like a rule for me."
(Columbia Pictures)
1. Max Schreck, "Nosferatu" (1922)
Schreck is the German word for "terror," and isn't that fitting after seeing the Berlin-born actor in F.W. Murnau's silent classic. "There is nothing like it, it's so scary and so powerful.a lot of people thought he really was a vampire." Bald and pale, spindly and hunched, the rat-like Count Orlok is no debonair aristocrat -- he's a purely malevolent predator.
(Photofest)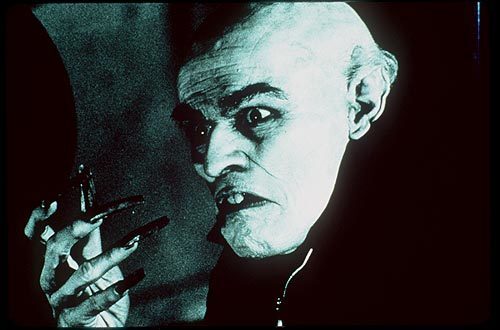 2. Willem DeFoe, "Shadow of a Vampire" (2000)
Almost 80 years after "Nosferatu," Schreck was brought back to life on screen by DeFoe in this quirky film that posits the idea that Schreck was indeed a member of the undead. The dark comedy earned DeFoe an Academy Award nomination. Said Niles: "It's just a fabulous portrayal." DeFoe is going for more blood: He's joining Ethan Hawke in "Daybreakers," a vampire film due next year.
(Jean-Paul Kiefer)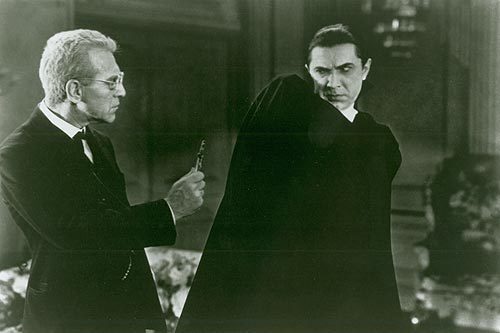 3. Bela Lugosi, "Dracula" (1931)
"He has to be at the top of any list, of course," Niles said. "He brought Dracula to the whole world. And just the fact that when he died he was buried in his Dracula cape..." Lugosi's family name was Blasko -- he was called Lugosi in deference to his home village of Lugos, Hungary, (which today lies within the borders of Romania). He first donned the dark cape in a stage adaptation, but despite good reviews, he fought hard to win the attention of Hollywood when the play led to a film script. The role made him a movie star, but typecasting haunted his career.
(Universal)
4. Klaus Kinski, "Nosferatu the Vampyre" (1979)
"Shot for shot, this is just the most beautiful vampire movie, and the tone of it just freaked people out. This is the third Nosferatu on my list but you can't leave it out." The movie is a hybrid, paying homage to the Murnau film and bundling it with much of the familiar myths of Bram Stoker's 1897 novel "Dracula." This was one of the famed collaborations between director Werner Herzog and his volatile on-screen muse Kinski.
(Twentieth Century-Fox)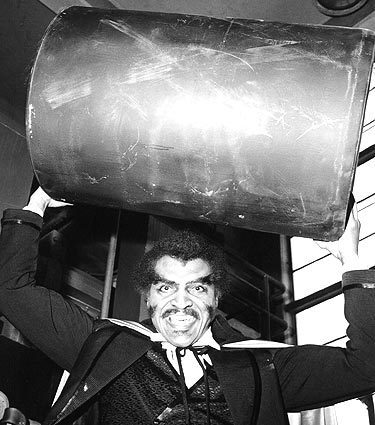 5. William Marshall, "Blacula" (1972)
Marshall, who died in L.A. in 2003, is the tallest of our vampire actors at 6-foot-5 and his resume included roles in "The Boston Strangler" (1968) and "Maverick" (1994) but he also popped up on TV in "Star Trek," "Mannix" and as the King of Cartoons on "Pee Wee's Playhouse." But he really made his mark as Mamuwalde, the African prince bitten by Dracula in the 1700s and on the loose in groovy streets of 1970s L.A. Niles said he has no reservations about putting the blaxploitation melodrama on his list: Being a horror fan means accepting a certain measure of schlock. "And I had a 'Blacula' poster on my wall for years, too."
()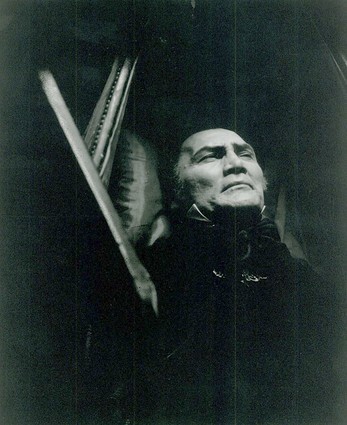 6. Jack Palance "Dracula" (1973)
The late 1970s saw Dracula go the way of gothic romance (with Frank Langella in the 1979 film "Dracula") and spoof film (who could forget George Hamilton, the tannest vampire, in "Love at First Bite," also in 1979) but Niles said he loved the darker version by veteran actor Palance in this noteworthy made-for TV production. Niles said Palance was "real physical, he made Dracula scary again. He showed Dracula wasn't just about perfectly coiffed hair, like Langella."
(CBS Television)
8. Reggie Nalder, "Salem's Lot" (1979)
"This might be my favorite," Niles said. "For all my complaining that vampires on screen are usually not really very scary, this is a huge exception. He played the entire role in silence. He never spoke a word. And he was truly scary." The Vienna-born Nalder suffered burns that disfigured his face in his youth and he spent his Hollywood career as bad guys ("Machurian Candidate," Hitchcock's 1956 version of "The Man Who Knew Too Much" and a memorable turn as an Andorian ambassador on "Star Trek").
(www.amazon.com)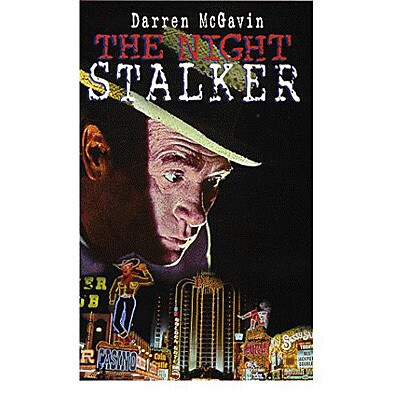 Barry Atwater, "The Night Stalker" (1972)
This is probably the most obscure entry on this list, but Niles said it's an essential one. "This is one of the best vampires ever, one that really sticks with me. He had red eyes, he was tall and lanky and almost ghoulish. What was so great? There was a scene where he was robbing a hospital of blood. If you haven't seen it, you should."
"The Night Stalker" was a 1972 made-for-TV movie about a crusty, down-on-his-luck journalist who believes a vampire is prowling Las Vegas. It eventually led to the TV series "Kolchack: The Night Stalker," which was a key influence on "The X-Files." Atwater also popped up on "General Hospital" as Dr. Prentice and in the Hitchcock film "The Wrong Man." This was his most jolting performance, though, as a Romanian native born in the 19th Century who uses his considerable wealth to assist his hunt for blood.
(www.amazon.ca)