'Silver Linings' writes an unusual release playbook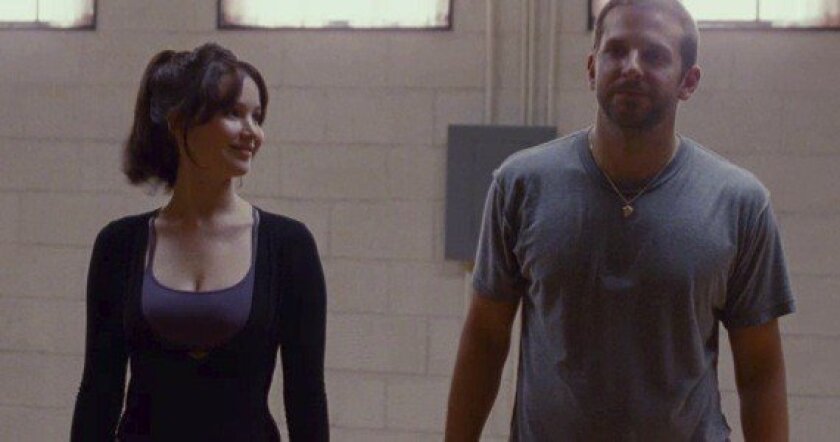 Movies from specialty film companies tend to roll out slowly this time of year (at least those without Quentin Tarantino's name on it). They start in a few dozen theaters for their first few weeks before word of mouth (ideally) buoys them to something bigger.
But the Weinstein Co is taking a different tack for its new dramatic comedy "Silver Linings Playbook." The company is putting the David O. Russell movie — about a man (Bradley Cooper) with bipolar disorder who begins an awkward relationship with an idiosyncratic woman (Jennifer Lawrence) — in at least 2,000 theaters upon its release on Nov. 21.
"There's an opportunity on Thanksgiving to do a lot of business," Erik Lomis, president of theatrical distribution, told The Times on Monday morning. "The movie doesn't need to be on 3,700 screens. But there's no reason for it not to be out there nationally."
To build a little buzz/hedge its bets before that release, the company announced Monday it will open the film in a few markets on the prior Friday in a handful of theaters in Los Angeles, New York, Philadelphia, San Francisco and about a half dozen other markets. Essentially, the idea is to go very limited, then very wide.
But it's the latter part that's most interesting--and anomalous. Fall awards hopefuls aren't the only films to roll out slowly. Conventional wisdom says that buzzy dramatic comedies should take their time too — in part so filmgoers can discover it, in part so the money and the push doesn't come all at the beginning. "Little Miss Sunshine," a film to which "Silver Linings" has been tonally (and budgetarily) compared, was in theaters for five weeks before it got up to 1,000 screens.
But Lomis and his colleagues feel that this is a time of year for frequent moviegoing, and if you have a crowd-pleaser, as "Silver Linings" has proved to be, then why wait? This month will see the releases of blockbusters-in-waiting "Skyfall" and "The Twilight Saga: Breaking Dawn Part 2." It's a perfect time, they say, to offer the moviegoing masses a more intimate alternative.
As a result, "Silver Linings" will not only get a push in a lot of theaters but will also receive a studio-style campaign, with ads in a range of prime-time shows beginning this week (though Weinstein will be hamstrung a bit by the limited publicity schedule of Lawrence, currently shooting "Catching Fire").
On Monday, Lomis was downplaying the stakes. "This movie plays great in Middle America and small towns, so I think we'll have tremendous legs," he said. "This picture will have a long life span."
The way things are shaping up, it well might. But first it's looking for a big opening.
ALSO:
In 'Silver Linings Playbook,' a blueprint for a fall sleeper
Lawrence and Cooper make a statement in 'Silver Linings Playbook'
'Hunger Games' Jennifer Lawrence: 'Catching Fire' will get real
Follow me on Twitter at https://twitter.com/ZeitchikLAT
PHOTOS AND MORE:
VIDEO: A guide to upcoming movies
The Envelope: Awards Insider
PHOTOS: NC-17 movies: Ratings explained
---
Your essential guide to the arts in L.A.
Get Carolina A. Miranda's weekly newsletter for what's happening, plus openings, critics' picks and more.
You may occasionally receive promotional content from the Los Angeles Times.