Writer Attica Locke on America's woven, tangled history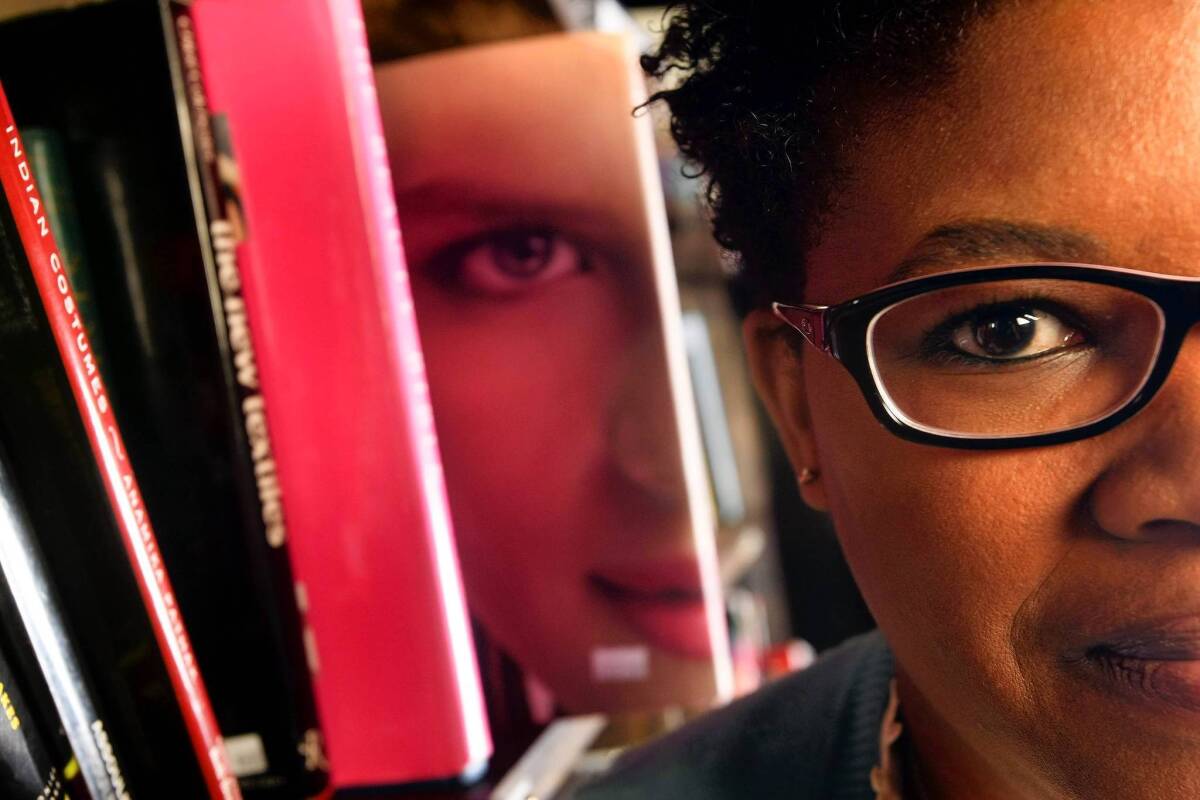 Attica Locke's latest thriller, "The Cutting Season," explores a murder mystery and the tangled history of a Louisiana plantation-turned-event venue, managed by a descendant of its slave population. The book, which hits bookstores Sept. 18, follows her debut novel, "Black Water Rising," set in Locke's native Houston, which was a Los Angeles Times Book Award finalist. She lives in Los Angeles with her public defender husband and daughter.
Is there a story behind your first name?
Yes, I was named after the prison riot at Attica prison in New York.
Because you were such an adorable baby?
All I know is I was born three years later, in '74. [My mother] has since said it's a fit for my personality. I guess I'm fiery or righteous, but she felt right away that's what she wanted her child to be named. It's late '60s, early '70s politics. Both my parents were activists in Texas, starting in college at the University of Houston and for a few years after.
I gather that your new book was inspired by a visit to Oak Alley Plantation.
I went to a wedding at the Oak Alley Plantation in 2004. It's in Vacherie, La. We were bused from New Orleans, and you basically drive through rural poverty and all of a sudden these majestic columns shoot up along the Mississippi and it is a stunning sight. And I immediately felt my stomach turn over, because I was confused by the mix of the beauty and what the place represented. When we disembarked from the bus, I burst into tears. I was there with my white husband — it was 2004 — and the couple getting married there was an interracial couple. So I didn't understand if our presence there was a sign of tremendous healing or were we so divorced from history that we had turned this setting, where people had toiled and died and were not free, into just a party. Somewhere in that question was the impetus to write this book.
One of the book's themes is the ambivalence of the African American characters about their families' roots in slavery. Lorraine, the cook, says, "It's our history," whereas my sense is that white descendants of plantation owners have easily dissociated themselves from that legacy.
The Oak Alley Plantation — and there are plenty like it — has a gift shop, you can get ice cream there, there's a bed-and-breakfast, people are getting married there. I don't really know what it means for people. They're seeing it more actively than if you live in Detroit — you're not really having to come face to face with the nation's history; you're not driving past it to take your kids to school. Whereas a lot of that architecture and imagery is present all over the South.
In your book, the African American characters seemed reluctant to let go of the legacy.
Those characters' ambivalence is my own. One of the most poignant scenes in the book for me is the image of the descendants of a slave standing alone inside this big white house with the descendant of a slave owner. And this question of where do we go from here really is a felt sense for me. I don't know a way forward unless we stop holding the history quite so tightly. But then right behind that feeling is the terror that if you let it go, you will somehow be lost as a nation, lost as a culture.
I don't have the answers for it, and I feel deep ambivalence. There's a part of me that feels that, I don't know if we can so deeply, with Barack Obama in the White House, hold onto a particular identity of what it means to be black in America, because it has shifted. And we may have to loosen our grip on this history of struggle, that it's always going to be that way. At the same time, it's terrifying to think you might be disrespectful to the history or lose your way without it.
What did the president's 2009 trip to Cape Coast Castle in Ghana, where slaves were shipped to this country, mean to you?
It is probably of a depth of feeling that I can't even articulate. My feeling about the Obamas in general is that I have a deep respect for them that is beyond policy and it has to do with the fact that I feel like they're taking one for the team, one for the country. I wouldn't want to be in that position, to be the first to walk this line, and there's no way to go through it without the conflict, without the stuff being hurled at you.
Ancestry.com recently reported that Obama is believed to have descended from a slave on his mother's side.
It's so telling that it's through his mother's side. For all our fighting, we are a family in this country whether we like it or not. We're interrelated, we're intermarried. Our histories are woven together, so there's something poetic about that for me.
Obama is almost in a character in your book, because one character works for him in Chicago, and I know you're going to be on a panel discussing the future of African American literature in the age of Obama. How is he affecting literature?
That conversation that's planned at the [Central] Library [on Oct. 9] is raising something other academics have raised but not specifically talking about art and literature — that part of black progress necessarily fractures us along the issue of class. And what that means is that a black literature that previously was steeped in issues of struggle, almost all black literature up to a certain point, that's what it all turned on. And as black political and economic ascent continues — that's what I think we all hope — I wonder how much room there is in our culture to hear black stories that are not rooted in those kinds of traditional issues of racial struggle.
And I've noticed that with readers, and frankly even with publishers, there has always been this kind of romance around the African American past, and those stories are the ones that really seem to speak to the American imagination — [such as] "The Help." I would even say that my first book had romance around the civil rights movement. When I have terror about this book, as deeply proud of it as I am, I do wonder where it fits in the spectrum, because we have a lot of intra-class stuff. Part of going forward is the fact that we're not all really on the same side anymore in as obvious a way.
Tell me about your writing trajectory.
I moved to Los Angeles to become a movie star — I'm being funny — as a director. I was a film student at Northwestern, and I moved out here with my big bag of dreams. I did the Sundance Institute's Feature Filmmakers Lab, and I got a movie deal, and then the whole thing fell apart. And I was newly married and my husband was starting law school and we didn't have any money and I had this big agent — I was at Endeavor — and for the next 10 years, I was basically a screenwriter for hire within the studio system. And I had a good run in the sense that I got paid well and I was working all the time. And then I hit a wall with it. I had kind of an existential crisis about it. I felt I was just writing for 15 different people sitting behind their desks and it had no meaning beyond that, and I just decided to walk away. I borrowed money on my house and took a year off and wrote my first book. That was in 2005. Other than becoming a mother, writing that first novel was probably the most transformative experience of my life.
As a native Texan, what do you think about L.A.'s barbecue?
Do I have to tell the truth? I have to say thumbs down. If I had to name a place, Dr. Hogly Wogly's in Van Nuys. It's very good. It's the closest, at least, to the Texas barbecue that I grew up with. The problem with what people in L.A. do is they douse everything with heat. You don't need all that hot.
---
Get our daily Entertainment newsletter
Get the day's top stories on Hollywood, film, television, music, arts, culture and more.
You may occasionally receive promotional content from the Los Angeles Times.