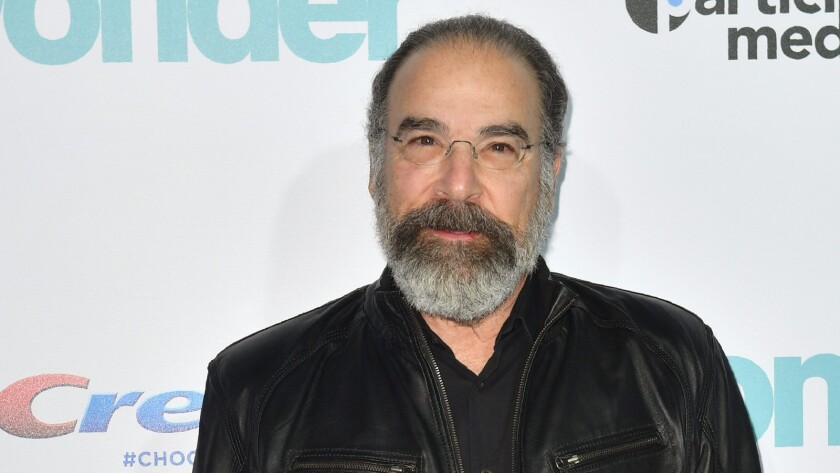 Mandy Patinkin will never escape the 1987 film "The Princess Bride" — nor would he ever want to. The 64-year-old actor has been embraced by fans all over the world for his fast-talking, sword-wielding performance as Inigo Montoya.
The versatile actor and singer, who has shined in movies, TV and on Broadway, says he now looks for projects that allow him to shed light on real issues, like his new film "Wonder," which follows a disfigured young boy who teaches those around him that it's what's on the inside that matters.
"I loved the fact that this story was being told through the eyes of this little boy," Patinkin says of the film, which opened Friday. "It's the same story that needs to be told for anybody all over the world who's treated as an other. We cannot find enough ways to tell this story. It's about compassion and empathy and that's what I'm looking for in a project."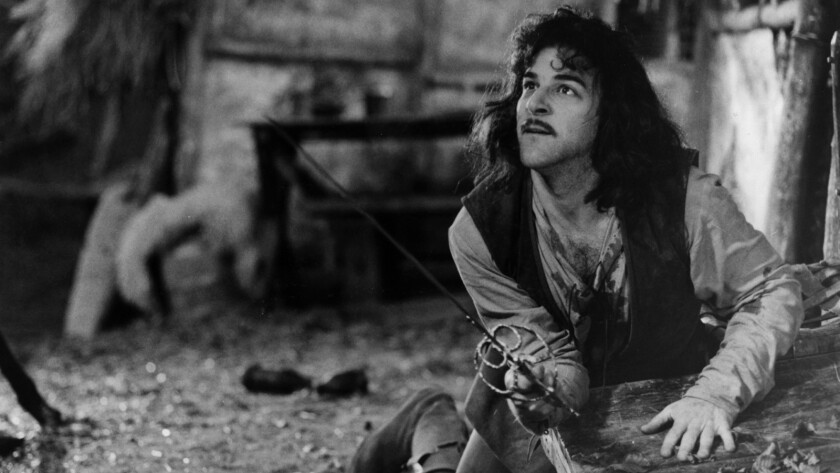 In recent years, Patinkin has found his groove playing wise mentor figures on TV shows such as "Dead Like Me" and "Homeland," as well as next year's feel-good film, "Life Itself." He's got a system he uses to pick what he does next.
"I read the story and I go, 'Do I like this story? Does it speak to me? Do I connect with it as a normal fellow?'" he says. "And if the answer is yes then I give it to my wife to tell me if I'm crazy or not. And if she likes it then I usually go. But right now because 'Homeland' has been such a dark tale that we've been telling I'm really looking for the balance to that. I'm literally telling everyone, everywhere I go, 'Please, I want to do a comedy.' I want to make myself laugh and I want to make other people laugh and I want to have fun."
Here Patinkin reflects back on some of his most memorable projects, including "Wonder," "Yentl" and "Chicago Hope."
"Wonder," Mr. Tushman (2017)
"I didn't know about the book initially, but once I got it I asked around to every fifth-grader and every mom and dad. And everyone said, 'That's our kid's favorite book.' And, 'Oh you're playing Mr. Tushman? They love Mr. Tushman!' Slowly I realized I'm in the 'Harry Potter' of the time. It affected me deeply. Kids are going to get this story at the ground level where they need it most.
"Homeland," Saul Berenson (2011-18)
"It's really morphed and changed over each season. We're in the middle of filming our seventh season and it's become very much a metaphor and a mirror of the world we're living in. Hopefully at our best, through dramatic means, we're showing people who the culprits are and who the people who are filled with hate are. And sometimes they're not the people you think they are. We're asking people to stop pointing fingers at immigrants and refugees. Sometimes it's the politicians and people in various forms of power in government who do the wrong thing."
"Dead Like Me," Rube Sofer (2003-04)
"I just loved it. It was an amazing thing to help people go to the other side in a way. And it was a comedy. A comedy about death. I really think our only salvation on this planet is to laugh at our pain and suffering. Laugh with constant compassion and action at the same time to change it in a positive way."
"Chicago Hope," Dr. Jeffrey Geiger (1994-2000)
"I love doing research for any part that I do. That's one of the most fun parts of being an actor to me. So I scrubbed in on 18 open-heart surgeries to research this. On one of them one of the doctors let me assist and then the head operating nurse almost had him disbarred. I was told to hold the heart while he was doing the bypass and I did what I was told. It was amazing. The other thing that blew me away is that we are all identical inside once you get through the layers of fat. I realized if I was told I couldn't act anymore or I couldn't sing anymore I would go back to school and become a physician's assistant. To this day I hold that in my back pocket."
"The Princess Bride," Inigo Montoya (1987)
"I had more laughs and fun on that than almost anything I can remember. I'll never forget one of the highlights was three days working with Billy Crystal when he was playing Miracle Max. He had in cataract contact lens and he was doing 13th-century jokes 10 hours a day. And improvising them – never the same twice. Rob [Reiner] kept laughing so hard he would run out of the room when he called 'Action!' But I had to be off camera to Billy and not laugh out loud. So the only injury I sustained on the whole movie – and I did all the stunts myself except a single flip in the air – was that I bruised a rib from holding in my laughter."
"Yentl," Avigdor (1983)
"Barbra Streisand lived a few blocks away from me in New York. I would go and read the script with her. I wasn't happy with the script initially and I didn't want to do it. She said, 'Please, meet me and tell me what you don't like about it.' I didn't want to hurt her feelings because she'd been working on it for years. I didn't think they'd actually hire me since they were looking at big movie star. The next thing I knew she asked me to do it and that was an amazing experience."
"Night of the Juggler," Allesandro the Cabbie (1980)
"My parents were very worried about me going into show business, that I wouldn't be able to make a living at it. I said to Mom and Dad, 'Listen, I gotta go try this.' The first movie I got was 'Night of the Juggler.' I played a Puerto Rican cab driver. I drove the cab through Central Park like a maniac. We did one shot, which means it's in the can according to union rules, and in the next take James Brolin broke his foot. I was only there as a day player and they paid me every day for several weeks. I made more money than I ever made in my life and my father was like, 'This is a great business!'"
---