Q&A: 'Nebraska' screenwriter Bob Nelson talks about his Oscars moment and new film, 'The Confirmation'
Even by the enigmatic standards of Hollywood, Bob Nelson has had a strange career.
It took the Seattle resident more than a decade for his first script, "Nebraska," to get made. Under the direction of Alexander Payne, that film became a breakout after its release in 2013, eventually earning Nelson a screenwriting Oscar nomination. He is the rare writer to become an Oscar nominee with his first screenplay — and perhaps one of the only writers to do so at the tender age of 57.
As it turned out, Nelson had written 10 more scripts after "Nebraska," with nothing to show for them. But his 12th has not only been produced — it features Nelson as director. Titled "The Confirmation," the film is set to be released on multiple platforms beginning March 25. It revisits the paternal territory of Nelson's astonishing debut, with a similar overlay of heavy drinking.
See more of Entertainment's top stories on Facebook >>
Clive Owen stars as Walt, a throwback blue-collar handyman and alcoholic living in Washington state. Charged with watching his pre-adolescent son, Anthony (Jaeden Lieberher), on a weekend when his ex-wife and her new husband are out of town, Walt soon finds himself in a pickle when his tools are stolen from the back of his truck.
The burglary presents a particular problem since the cash-starved Walt needs them to work a critical job. So father and son set out in their small town to track down the stolen goods in a conceit that will remind film buffs of the Italian neorealist classic "The Bicycle Thief."
(Oddly, Lieberher, who plays Walt's wide-eyed and almost mystical-seeming boy, is also on screens the same weekend that he stars as another young man with gnomic qualities in Jeff Nichols' "Midnight Special.")
As with "Nebraska," there is a rich but low-key humanity to "The Confirmation" — no one is perfect, but neither are they irredeemably bad. And while the independently financed film's niche release has set it up for different commercial expectations than "Nebraska," the deeply humanist work will likely remind viewers of why they liked Nelson's earlier screenplay — and perhaps make them wish they could see more of the filmmaker.
Asked about Nelson's trajectory, Owen said he thought the filmmaker's restrained style — along with the sheer roulette wheel of Hollywood — were responsible for his somewhat late-blooming career.
"Bob is not showy or flashy; his movies don't shout from the rooftops, and sometimes that has a harder time getting attention in this business," Owen said. "It is a little unfair that it's taken this long, but there's no real rhyme or reason to a lot of what happens in Hollywood. It's just fortunate it's happening now."
The Times caught up with Nelson, himself a low-key and even-keeled presence, to talk about the post-Oscar glow, the themes of his new film and his unlikely literary inspiration.
The Times: It's not often one has an Oscar movie and then, a few years later, explores the same themes through similar characters at the beginning of their journey. How did that germinate in your mind?
Nelson: In a way it almost does feel like an origin story without the superheroes. If I was a young filmmaker starting out I might have made the whole story into a trilogy: Start with "The Confirmation," where the boy looks up to his father, then move to a story where the boy is 19 or 20 and turns on his dad, and then go on to "Nebraska," where he is trying to find some common ground with him. But it really just happened this way because it felt comfortable. I was looking for a story that I could direct, which means it needed to be simple and down to basics. And I wanted to go back to my childhood, and this was something that was part of my childhood.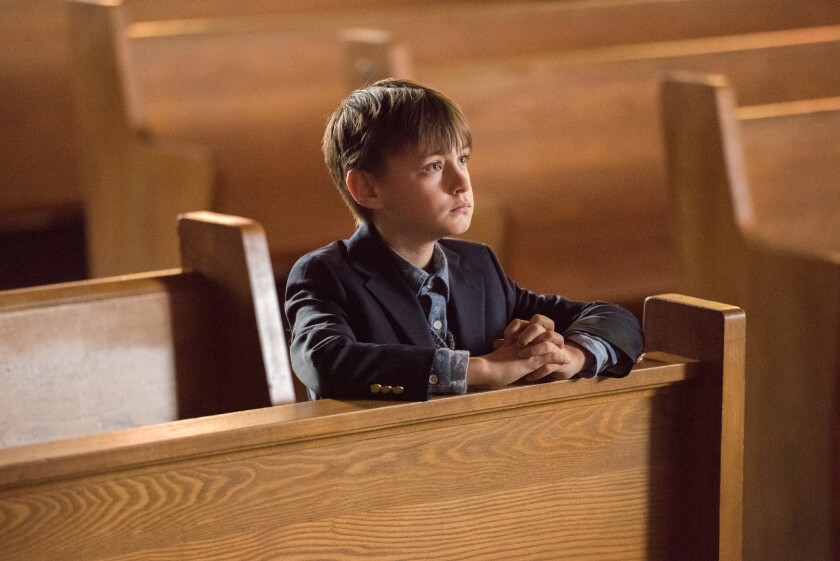 The Times: You've alluded to some of the autobiographical details in this movie. You also grew up in a working-class part of the Pacific Northwest. You had a flawed alcoholic father who died when you were in your 20s, and you had a complicated relationship with him when you were growing up. Is this movie, like "Nebraska," something of a portrait of you as a young man?
BN: It does all start with my dad. He was a pretty good guy overall trying to do the right thing, trying to have his own morals. But good people act in ways that aren't always honorable. I knew he had problems and I did go through some rough patches with him. But I also had a pretty good relationship with him. I think a lot of people start out looking up to their dads, then they have some problems with them, then they come to understand them. There were some similar events. When he was young he had his tools stolen as Walt does here. In "Nebraska" I had a similar moment, where Bruce Dern's character had his air compressor stolen.
But this wasn't only about my dad. I also looked at other movies. I was watching 'Winter's Bone' around the time I started thinking about this. And I thought there's something about a story set in a small community, making this journey over a few days trying to find something. "What's your code; what does family mean?" All these questions were going through my head.
The Times: I think when it comes to autobiographical work some of us can get a little caught up in false distinctions. Unless you're writing science fiction — and even then — a story is always absorbing some elements from its creator life.
BN: I think the trick is to go through your past and think about what would work, but then transform it. If you look at your life literally it doesn't make a very interesting story, because most of our lives aren't actually very interesting. You have to make an event around it. You have to heighten it. We just lost the author who did that better than anyone in 100 years in Harper Lee. She wrote about her community, but she transformed it into fiction. And that's what I was trying to do here, trying to do in "Nebraska."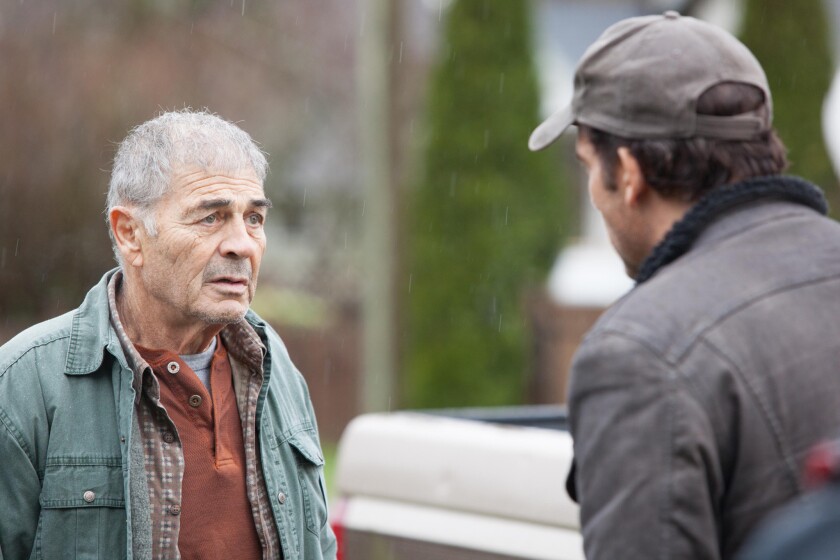 The Times: When you mention "Nebraska," I can't help wondering how that film and the accolades it received changed your career — or even if it did. From the outside it's easy to see it as a kind of rags-to-riches story: You now, unknown filmmaker ends up with a big hit and is on the Oscar red carpet. But rags to riches don't always end with — or at — the riches.
BN: I had that one moment [at the Oscars]. And I enjoyed that. I took my mom, who's in her 90s, and it was a thrill. But I don't anticipate it will ever come again. I just try to do the best work. It is strange when you're in something like that, you feel like the whole world is watching. And then when you're not, like this year, you see something on the Internet and say, "Oh, are the BAFTAs today, are the Oscars today?" You realize how much of the world is not keeping an eye on any of this.
The Times: How much then changed professionally for you? I know you've said in the past that general meetings — the kind of industry encounters that can come from some acclaim — don't really yield that much. Was there a perceptual switch that went on within the industry? Did it cast you in a different light? Or is that another myth?
BN: I think I do owe quite a debt to the award circuit and process. I have no idea what would have happened if I had not been nominated. I do think it helped get me financing for this movie. It made me feel very different than all those years I was working in Seattle television [on a local comedy show] and just writing scripts in my spare time. It helped me get "Highston" [his upcoming Amazon series, with a magical realist-celebrity bent, executive produced by Sacha Baron Cohen] made. It lets you in the door. But you still need the ideas.
The Times: "Highston" is rather different from your other work. "The Tribe," about a Native American softball team and a coach that you've hoped to do with your old Seattle friend Joel McHale, is also different. Do you see yourself leaving some of these family ideas behind?
BN: I think there will be other ideas. But there are certain themes you come back to even without trying. People would ask what "Nebraska" was about. And I always thought it was about forgiveness, not just me forgiving my dad but hoping people forgive me my flaws. We don't have to be so hard on one another. I know that's not always some people's idea of drama. But you can get a really good story out of that too.
---
Get the Indie Focus newsletter, Mark Olsen's weekly guide to the world of cinema.
You may occasionally receive promotional content from the Los Angeles Times.