Jamie Bell on the rigors of action filmmaking and the disappointment of 'Fantastic Four'
"My career is like a pinball machine," Jamie Bell reflects. "There's really very little that is consistent about it. There are some very bizarre contrasts. But I like that I'm in a position now where I don't have to play a certain kind of role."
The British actor, 31, certainly hasn't played to a type since breaking out in 2000's "Billy Elliot." Bell has done as much fantastical action in films like "King Kong" and "Fantastic Four" as he has period dramas or thrillers. His latest project is "6 Days," which is based on the true story of the 1980 siege of the Iranian embassy in London. Bell, who says he verges "on the dark side of all things," plays one of the men responsible for liberating the hostages.
"Being English and of a certain generation it's impossible to understand British modern politics without that," Bell says of the siege. "It was such a defining moment in the country's history. When I heard there was a script about it and a film being made about it I was of course intrigued. I really love real-life, docudrama style film, and I felt the same could be applied with this film."
Next up Bell stars opposite Annette Bening in another true story, "Film Stars Don't Die in Liverpool," directed by Paul McGuigan. He's ultimately looking to work with interesting filmmakers, regardless of genre.
"I'm obsessed with filmmakers," the actor says. "It's like a madness you have to have, this ambition that drives everything, and clear-headed efficiency. It just gets me going. And I'm always excited to see the film afterwards. I'm very fortunate to have had such a good list."
Here Bell talks about some of his best-known projects.
"6 Days," Rusty (2017)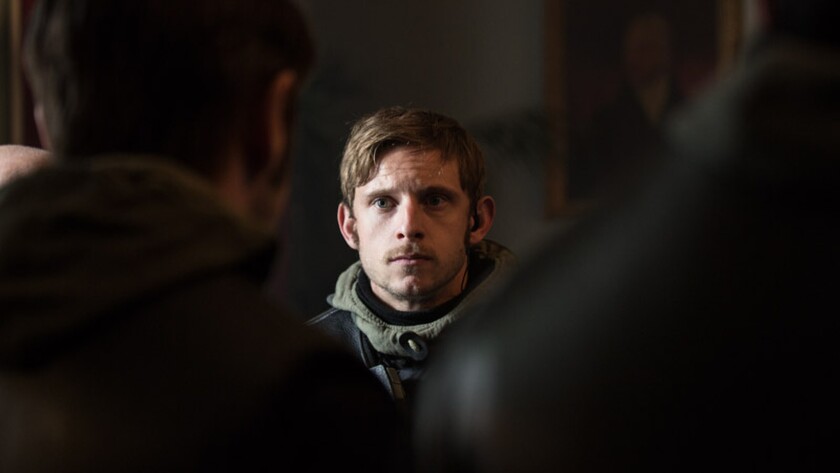 "Aside from the training, which was intense, it was the doing of it, the actual, real-life clearing of the building, which we did multiple times over the course of three days, that stood out. Realizing how quick these men acted and how efficient they were at completing the task and the value they placed on the life of the hostages really blew me away. After doing it several times and being totally out of breath and having to sit down numerous times, the actual feat is kind of miraculous. I don't really enjoy [doing action]. It's not something I really look forward to at 5 a.m. in the morning, looking at a call sheet that says 'Storm the building.'"
"Turn: Washington's Spies," Abraham Woodhull (2014-17)
"It's given me a taste of what it's like being the lead in a cable show on a major American network, which, for me, was a new thing. Seeing the rigors of the schedule and the rigors of four years on a show as the same character with the same people was eye-opening. It's a much different medium. In terms of how it is made, the writer is king and the director is secondary. That was something that took me a very, very, very long to get used to."
"Fantastic Four," Ben Grimm/The Thing (2015)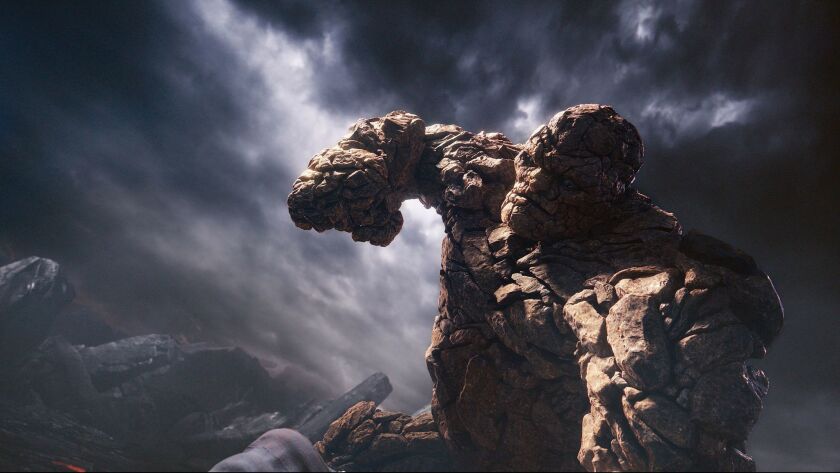 "There were several things on that movie I was clearly not privy to because I'm just an actor and I just do my stuff on set. But with something like that, everything starts with the best of intentions. A production begins with the idea to make something that's unique and original and with integrity. I think the film really strived towards those goals. I don't know what happened between the launch of the voyage and the arrival. I think we were all bitterly disappointed with that film. But that's just the way it goes sometimes."
"Nymphomaniac: Vol. II," K (2013)
"I was supposed to be this S&M expert, and I was an expert in the tying of all these knots. I gave a monologue about all these knots and where they all come from, and while I was doing that I was supposed to be cutting up rope. I had this box-cutter and I wasn't entirely 100% confident on my lines. In the midst of trying to remember my lines I cut myself on this box-cutter and it was bleeding everywhere. I kept waiting for someone to call cut, but I think [director] Lars [von Trier] really enjoyed the idea that this guy was trying to keep up this image in front of this woman."
"Snowpiercer," Edgar (2013)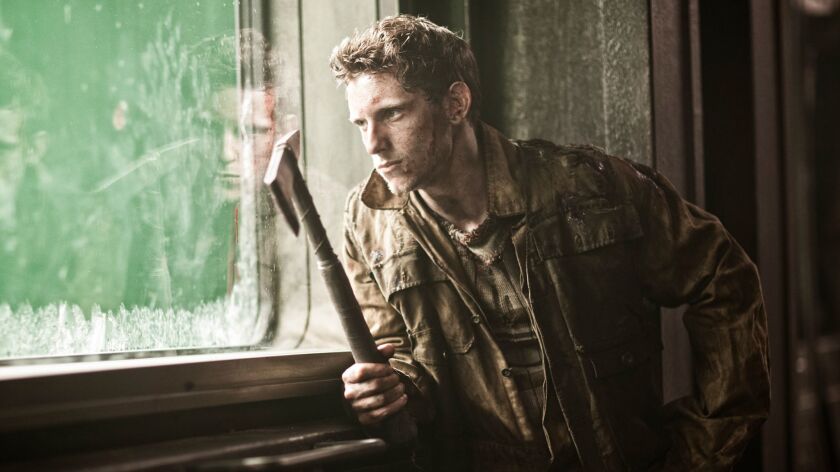 "[Joon-ho] Bong is a visionary filmmaker. He could speak English well — much better, obviously, than my Korean — but there were things that still had to be put through a translator. There was one day where I was pushing a barrel and I asked, 'Director Bong should I be exhausted?' And he said, 'No.' That was the translation. Then he said, 'More tired!' I was confused and he said, 'You should know that when I say no, I mean yes.' He's definitely one of my favorite filmmakers I've worked with."
"Jumper," Griffin (2008)
"That film went through a couple ups and downs with some reshuffles in some places. But I really admired what it set out to do. The idea was to create a comic book franchise about a character who didn't really play by the rules. There was something incredibly human about that idea. And I just loved Doug Liman's style. He creates a kinetic energy with his films, and it's always fun to perform with those kind of parameters."
"King Kong," Jimmy (2005)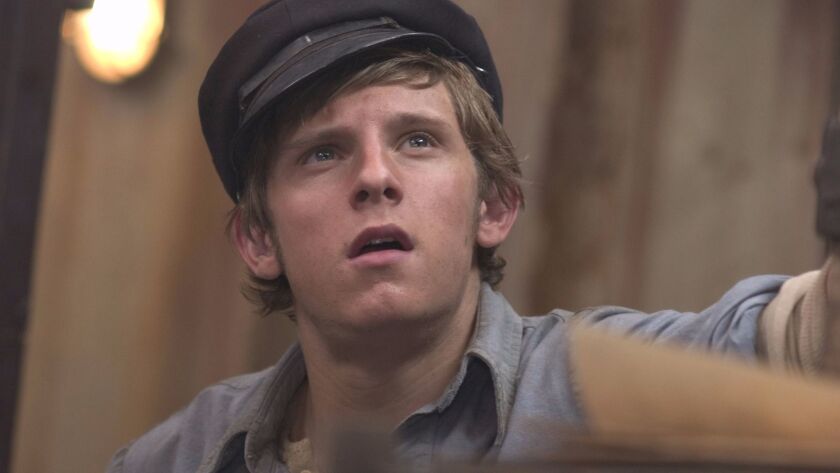 "The final `Lord of the Rings' had just swept the Oscars, and the next summer we all flew down to New Zealand. The first film I ever saw in the theaters was `Jurassic Park,' and I was amazed. And now I was 17 or 18 years old on a film set, running away from dinosaurs. So much of this industry, at least for me, is fulfilling childish dreams. It's really fun to be in one of those big movies."
"Billy Elliot," Billy (2000)
"I didn't have a clue what I was doing — at all. I'd never been on a film set. I'd never seen a film crew. I'd never seen so many people assembled all at once in one place. I was terrified of what I'd gotten myself into at 13 years old. But to this day it's still the thing that launched me and it's the thing I owe everything to. It's also a very personal film, because the film mirrors so much of my own life as a boy from the northeast of England who was a dancer and hid it front my friends. It was very similar, and because of that the film is forever attached to me."
---
The complete guide to home viewing
Get Screen Gab for weekly recommendations, analysis, interviews and irreverent discussion of the TV and streaming movies everyone's talking about.
You may occasionally receive promotional content from the Los Angeles Times.