IMDb file: Julia Stiles on her path from teenage stardom to 'Bourne'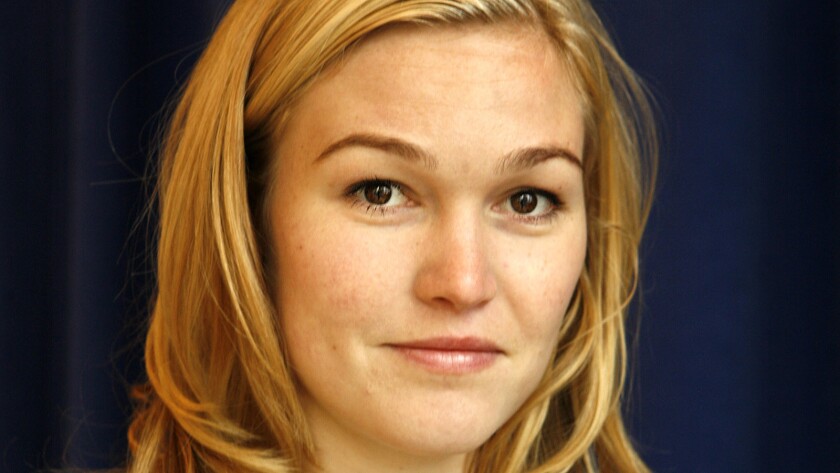 "It's really funny to me when people tell me which movies they respond to, and it's usually movies I didn't expect would resonate with people so many years later," Julia Stiles says. "I don't take that for granted."
This comes up frequently for Stiles, who broke into the big time with the popular 1999 teen flick "10 Things I Hate About You" with Heath Ledger. The actress, now 36, quickly became a well-known face in the teen genre, including roles in "Save the Last Dance" and "Down to You."
Her career has shifted a lot in recent years, especially with TV shows like "Blue" and the Bourne movie franchise. Now Stiles is starring in "Riviera," a thriller series that again reinvents her image, which premieres Thursday, Sept. 14 on Sundance Now.
"I was open to the idea because I feel like the right TV show can be really satisfying for actors," Stiles notes of the project, on which she plays a billionaire's wife who has to deal with the fallout of his untimely death. "You get to explore a character and a story for much more screen time. It was also a nice surprise to think that I could live in the French Riviera for seven months."
Here Stiles revisits some of her most familiar roles, from "10 Things" to "Dexter."
"Riviera," Georgina Clios (2017)
"I was struck by Neil Jordan's writing. I thought it was very intriguing and poetic, in many ways. I loved the very glamorous setting of the French Riviera, but with this murder and intrigue and foul play underneath it. It was just a really good setup for a show. And I felt like my character, from the beginning, wasn't someone to be underestimated and that she was going to prove to have more of a backbone that she initially appears to have."
"Jason Bourne," Nicky Parsons (2016)
"I had never expected to play that role for four movies. My character was killed in an original version of the first one, and then they reshot it and had her survive. I got to travel to amazing parts of the world and work with Matt [Damon]. I had so many great memories, but I never thought 14 years later I'd be revisiting the character. A lot of people will stop me on the street and tell me they were upset that Nicky got killed in this one, but to me it was the obvious next step. It was a really nice arc she had. It was Nicky's time."
"Blue," Blue" (2012-2014)
"I was drawn to it because of Rodrigo Garcia's writing. That proved to be a really fruitful relationship – and it still is. He's a real mentor to me. It started as an experiment. Watching TV shows on the Internet was not the norm at that time. So in some ways it was a leap of faith to think people would watch YouTube for things other than cat videos. We didn't know if we were going to make more than 30 minutes of content, but it ended up going again the next year."
"Dexter," Lumen Ann Pierce (2010)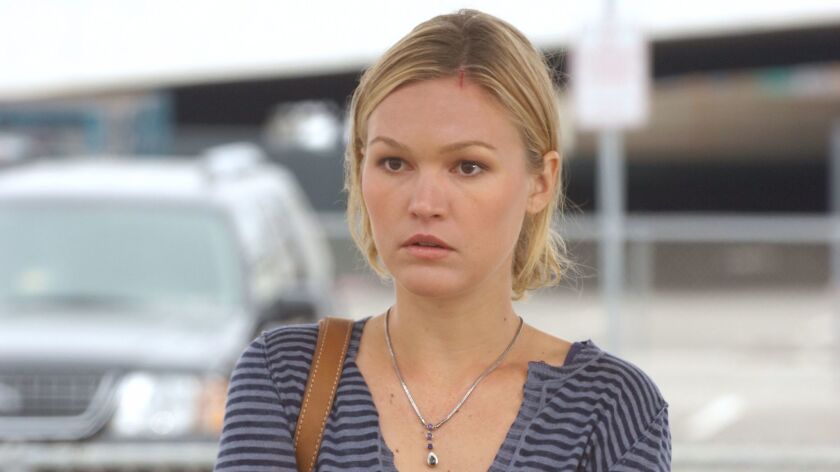 "That opened my eyes to how great TV can be. I really enjoyed what they wrote for me, and I really enjoyed playing the character for that amount of time. It was already a well-established show, so I felt like I got to come in and ride that wave. It made me less afraid of the idea that when you sign up for a TV show you don't really know what the scripts are going to be like each season."
"Mona Lisa Smile," Joan Brandwyn (2003)
"It was nice to work with so many ladies. Often as a woman you're the one woman in the movie. You're not really with your peers. It was a nice to be surrounded by girls my own ages. And then Julia Roberts obviously was really great to us. It was interesting to watch her handling her life and her recognition and her fame with such grace at a time when all of us in that movie were becoming more well known."
"The Bourne Identity," Nicky Parsons (2002)
"I felt like that was my first grown-up role. I was a teenager — I was 19 — but it was the first movie I was in that was geared towards adults. I'm really proud to be part of those movies. I think it's a really intelligent franchise with political undertones, but also really entertaining."
"Save the Last Dance," Sara (2001)
"I was excited to be in that movie particularly for the dance training because it was an opportunity to have one-on-one private dance lessons for a month before we started shooting. But I remember thinking, 'The idea of an interracial couple is not that controversial, right?' And surprisingly when it came out it was. It was cool to see that a pop culture movie could be a little more than just entertainment. I haven't taken a dance class since, but I dance in my living room all the time."
"Hamlet," Ophelia (2000)
"I was so delighted to get that part. It's such an iconic role. It was fun in the context of a contemporary version because you have more freedom. In many ways, I look back at that and want a do-over because you'll never get Ophelia right. People play her on stage and perfect it night after night. A movie is locked in time. Sometimes I think, 'If I could do it again, I'd know so much more.' "
"10 Things I Hate About You," Katarina Stratford (1999)
"That was my first big role in a movie, so I was thrilled beyond belief. I just loved that role. It spoke to me as an angsty teenager and a feminist. I'd never seen a role like that for girls in movies, especially pop teen movies. We all had so much fun together. We were teenagers out in Seattle on our own for a summer in a movie where you didn't have to cry all the time. It was a delight. I think it's really special that people do still watch that movie."
-
---
The complete guide to home viewing
Get Screen Gab for weekly recommendations, analysis, interviews and irreverent discussion of the TV and streaming movies everyone's talking about.
You may occasionally receive promotional content from the Los Angeles Times.