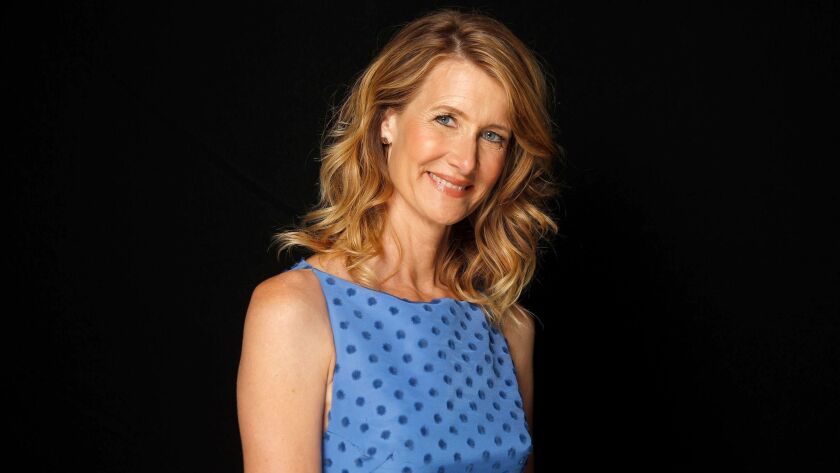 "Over time it does become about choices and reputation," Laura Dern says of her career. The actress, 50, has spent her life in show business, in part thanks to her thespian parents, Diane Ladd and Bruce Dern. Since making her film debut in "Foxes" in 1980, Dern has crafted a filmography that reflects her sensibilities.
"If you get enough of these choices in a row there is an assumption that that is your base, your interest, your longing, and then those projects show up at your doorstep," she notes. "That is when it becomes really exciting. It takes years to remind people what you care about and that you want to play strong, complicated women. I think of films I was raised around or on the set of in the '70s, and those were the women in them."
Dern's latest endeavor is "Star Wars: The Last Jedi," in which she plays a purple-haired leader who seems to fit into the aforementioned category. Being in the movie feels like a "childhood dream come true" for Dern. She was drawn to the film both because of the "Star Wars" legacy and because she loves the mythology that surrounds the universe.
"It's not a special-effect movie," she notes. "It's a character film about characters on opposing sides fighting for what they believe in and fighting for what's right. It makes it really fun to work on a film that has all the action but also is a really deep character story."
Next Dern will star in "JT LeRoy" opposite Kristen Stewart in early 2018.
Here Dern reflects on some of her seminal roles, including "Blue Velvet" and "Jurassic Park."
"Star Wars: The Last Jedi," Vice Admiral Amilyn Holdo (2017)
"I spent years as an actor hearing things like 'Well, it's not really a female story' or 'We'd love to hire a female cinematographer, but there aren't any.' So what I love about being part of any company or tribe right now is that we're taking a different kind of consideration about how to go to the next level of respect, of storytelling, of supporting no gender prejudice in the workplace. To be part of a franchise that speaks to women, girls and diversity — and always has — feels particularly awesome."
"Big Little Lies," Renata Klein (2017)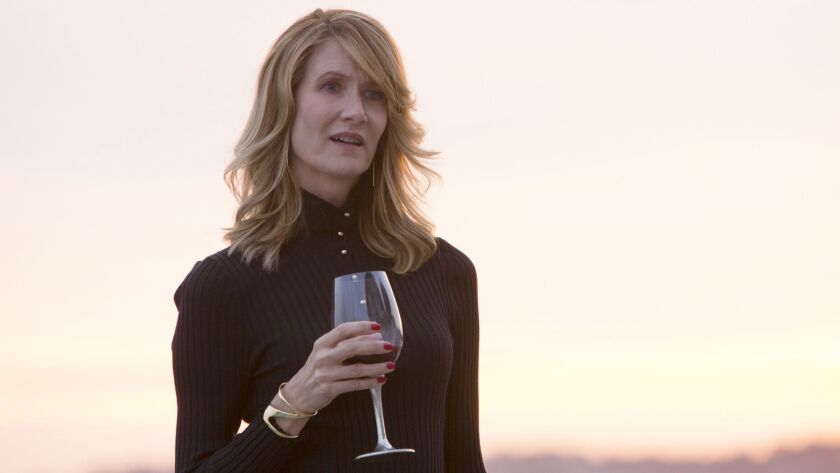 "It's the best time ever to be working on something that is about not only powerful but complicated women. Women with longings, who are searching to be stronger for themselves and their family. Exploring those themes was amazing, but to be doing it with a group of people who I now consider family is off-the-charts fantastic."
"Twin Peaks," Diane Evans (2017)
"I have spent my life working with David Lynch, and I know I'll continue to. It's a favorite pastime of mine, and I love him as a human, friend and an artist. There's nothing better. He's the bee's knees. And this is a huge part of his work and his legacy, and it's something I wasn't part of as much as I've been part of other projects with him, so it was amazing to be part of it and to invent a character who had only lived in people's minds before. We got to fill in a lot of blanks in a really fun way."
"Wild," Bobbi (2014)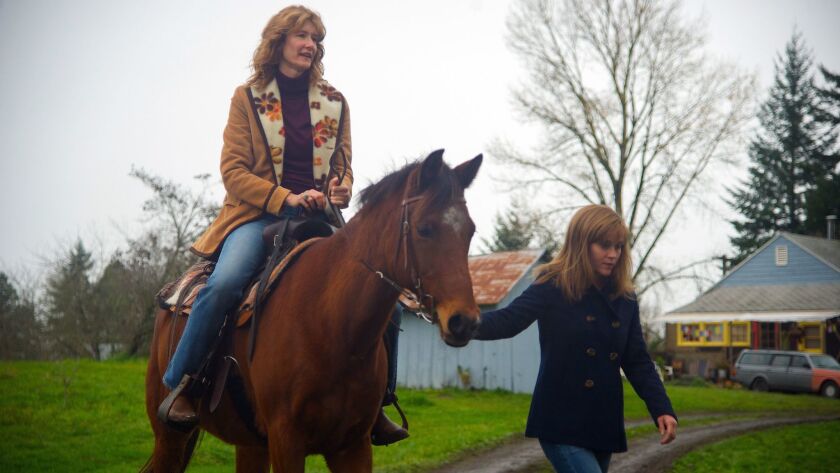 "It's where I found Reese [Witherspoon]. Reese and I were texting recently and I was like, 'Who would have thought that I would have found my Bogart in Reese Witherspoon?' We have this particularly exciting connection and chemistry — or whatever it is — to go to whatever places are offered us. This was a very emotional film, and we did difficult things together, and I couldn't have a better time with an actor. But the larger gift of 'Wild' is that Cheryl Strayed enters your life and everything changes forever. She's really a philosopher of how to take the broken and thrive. She has continued to teach me every day."
"Enlightened," Amy Jellicoe (2011-13)
"There's no one that I think could be more relatable as a character right now in this country than Amy Jellicoe. I think we all feel we have a little Amy Jellicoe in us right now. We never imagined it to be this long-running, ongoing thing, but Mike White and I did really long for one more season. It's bittersweet because I think we would have to loved to have had one more round to see what would happen when someone like Amy actually has a platform."
"Citizen Ruth," Ruth Stoops (1996)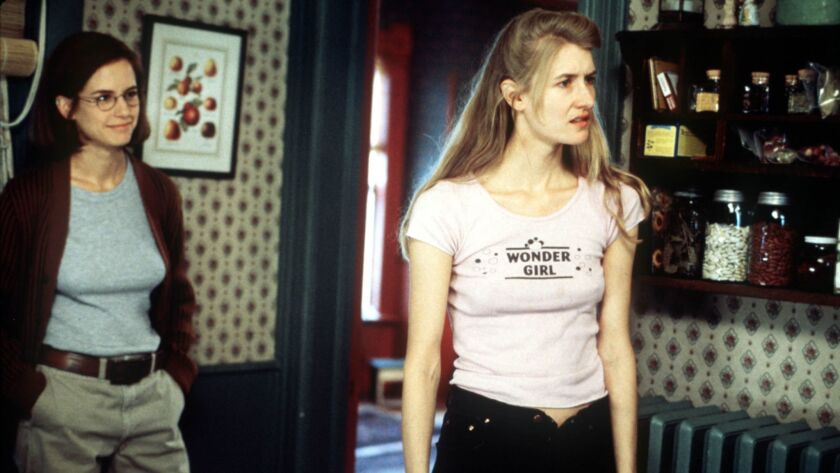 "The time of my life! I've never had more fun. She's the most impossible person I've played who I couldn't love more. All of us allowing her to be unrelenting and not worrying about it and not making it palatable for one second was a mission statement, I think. It was [Alexander Payne's] first feature, and it was just what he knew. He didn't soften one second of it, which is what makes it so funny and so outrageous and just delicious."
"Jurassic Park," Ellie (1993)
"The most memorable thing about it is that is pioneer filmmaking. It all seemed so radical. The making of felt like small, independent filmmaking with a bunch of people together creating and inventing how to have this come alive. Steven [Spielberg] screened it for me, Jeff Goldblum and Sam Neill and we were screaming and jumping and laughing. We couldn't believe our own eyes. We felt just like everybody else. That was unparalleled because now, no matter what movie you work on, you know what green screen and special effects can do. But on that movie we had no idea."
"Blue Velvet," Sandy Williams (1986)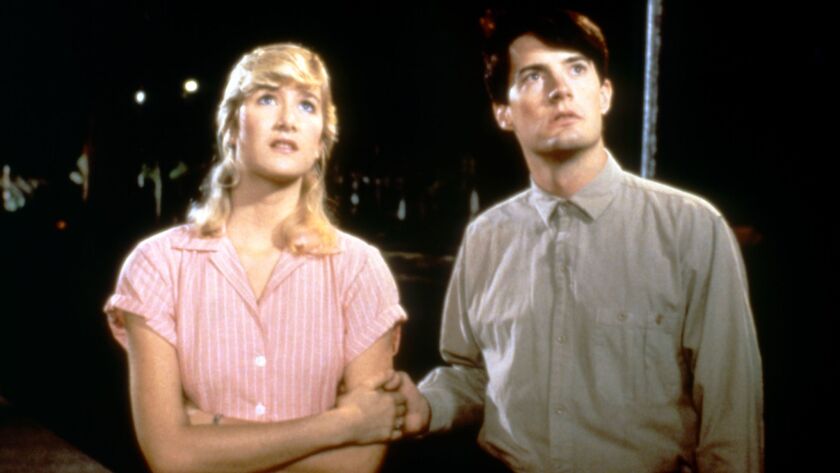 "I was 17. It was the first time I started learning the deepest lesson I've been given about acting, which was about creating authenticity in a potentially insane world. David [Lynch] is my real college degree on that. He taught me that over and over again. His expectation is for it to be subtle and real while chaos is happening around you. That was huge turning point for me and has deeply impacted the movies I want to make."
ALSO
13 characters you need to know before seeing 'Star Wars: The Last Jedi'
Go ahead, make them cry — no, really, these four actors like it — and other revelations
Sunday Conversation: Laura Dern on fame, feminism and subversive roles
---