A film festival every night: The new ecology of the old-movie scene in L.A.
For a certain kind of dedicated moviegoer, Los Angeles can be a nonstop film festival. Just about any day of the week somewhere in the city there is a screening of a rare title, an exceptional film print or an event with special guests.
The scene around the city for showing older films, often referred to as repertory screenings, has been recently revitalized, flying in the face of conventional wisdom regarding moviegoing overall and the era of downloading and streaming. Going to a movie theater can still be an experience like no other.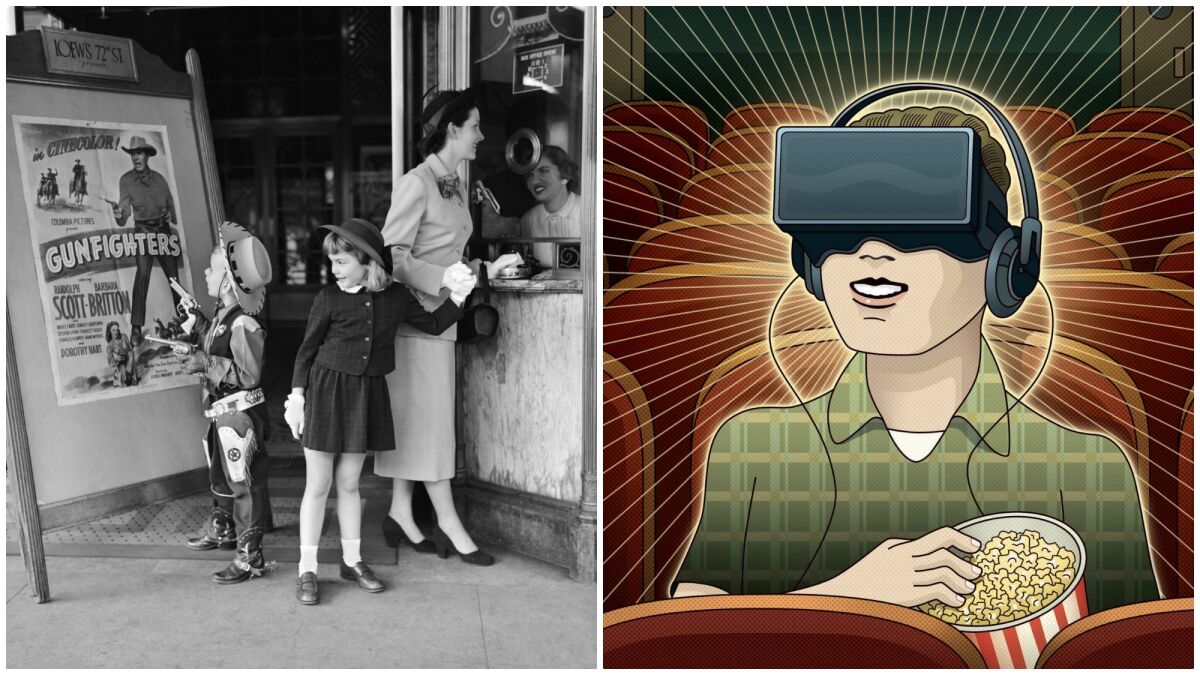 At venues around the city such as the Motion Picture Academy's Samuel Goldwyn and Linwood Dunn theaters, the Los Angeles County Museum of Art's Bing Theater, the UCLA Film and Television Archive at the Billy Wilder Theater, the American Cinematheque's Egyptian and Aero theaters, the Cinefamily and the New Beverly Cinema, as well as others including Cinespia at the Hollywood Forever Cemetery, REDCAT, the Theatre at Ace Hotel downtown, and micro-cinemas such as Los Angeles Filmforum, Veggie Cloud and the Echo Park Film Center, the rep cinema scene in Los Angeles is undergoing what numerous programmers are calling a new golden age.
The academy recently presented a 75th anniversary screening of "Bambi" that was a revelation for anyone seeing the film for the first time, but also for anyone who knew the film from years of seeing it at home.
"People are absolutely amazed at what the experience is like to see it with an audience," says Randy Haberkamp, the academy's managing director of programming, education and preservation. He recalled the moment when — spoiler alert — Bambi's mother was shot and the movie and the audience both fell completely quiet.
"The whole audience was in the grip of what had just happened and was holding their breath," he says. "The film, the sound, the audience, all were in tandem to what was going on.
"And I think that that is one of the things I really cherish and really look forward to," Haberkamp adds, "presenting things that even if people have seen it before they realize they haven't had the true experience of that movie."
I don't think any of these theaters are in competition at all. We're in competition with staying home.

— Grant Moninger, American Cinematheque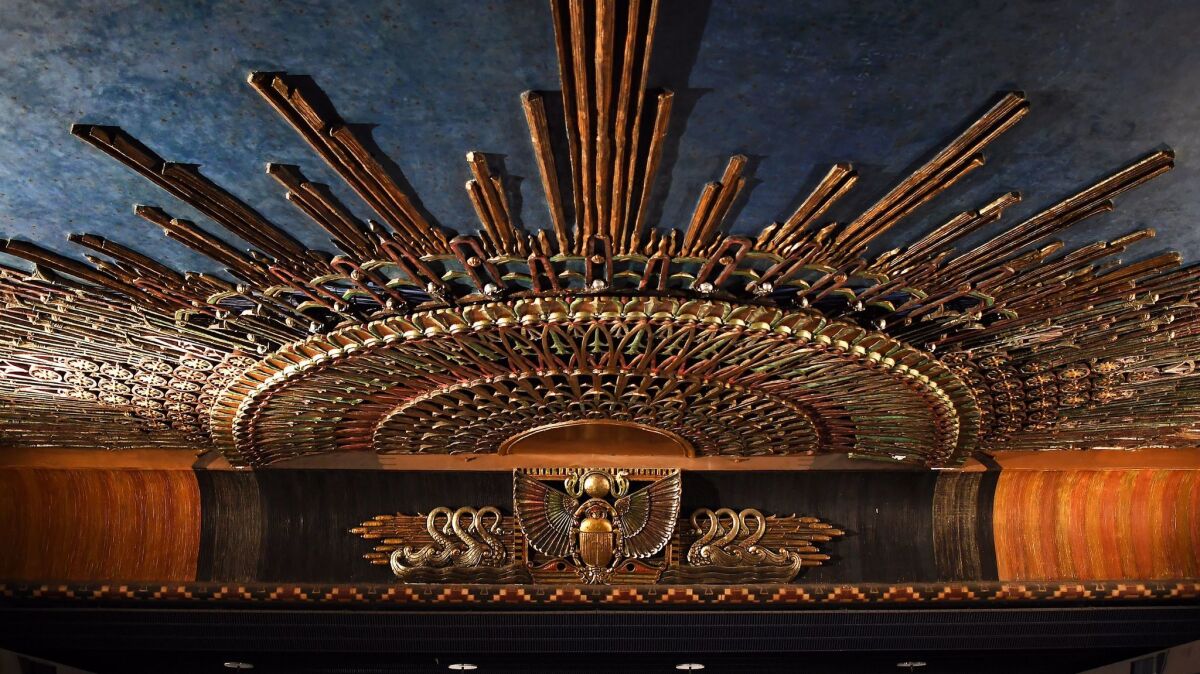 Each venue maintains a character all its own, both in its programming and the audiences it draws. But they are united by a commitment to exploring all corners of cinema history, from crowd-pleasing old favorites to uncovered obscurities, often working in collaboration with one another and with a shared dedication to screening actual, physical film whenever possible. In Los Angeles there is the relative luxury of seeing top-quality prints in a variety of formats, be it 35, 70 or 16 mm or even vintage nitrate, which requires special safety precautions.
And those films can play to all sorts of audiences. When David Lynch's "Twin Peaks: Fire Walk With Me" played recently at the Cinefamily, a fair portion of the young crowd was likely not yet born when the movie was released in 1992, while at least some patrons at LACMA's recent showing of "Journey Into Fear" were most certainly already alive when the film came out in 1942.
Recently the Aero Theatre played Kathryn Bigelow's 1987 vampire biker film "Near Dark" on a Friday and the New Beverly played the movie as a midnight show the very next night. Both screenings were successes, pointing toward the distinct audiences for each venue within the larger ecosystem of the city.
"I don't think any of these theaters are in competition at all," says Grant Moninger, programmer at the American Cinematheque. "We're in competition with staying at home, we're in competition with everything else on offer in the world."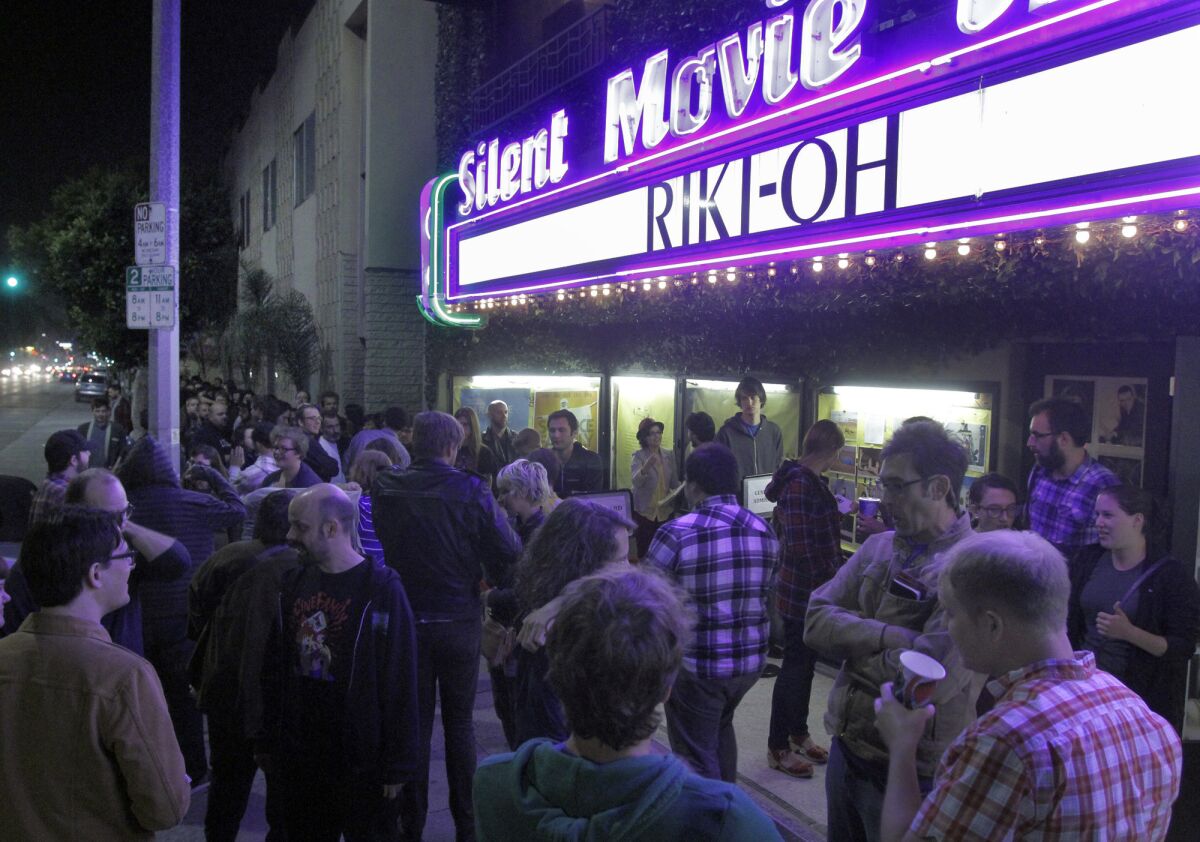 Even if people have seen it before they realize they haven't had the true experience of that movie.

— Randy Haberkamp, Academy of Motion Picture Arts and Sciences
"It's really good for the city," adds Cinematheque programmer Gwen Deglise. "You don't want to be in a place with very little to choose from. The more there is, the more sharply we all have to think about who we are."
The Cinematheque will feature an upcoming retrospective of influential French filmmaker Jean-Pierre Melville, as well as a series of 70 mm prints of movies from the early 1980s, including "E.T." and "The Thing." The UCLA Archive's upcoming programs include an exhaustive retrospective of filmmaker John Huston, as well as a series on the once-disreputable "shadow cinema" of the 1970s that reclaims films such as "Prime Cut," "Two-Lane Blacktop" and "Coffy" in a new context.
The Cinefamily is wrapping up a series on Lina Wertmüller, the first woman ever nominated for the Oscar for best director, and relaunching its popular "Fairy Tales for Adults" series with titles such as "Freeway" and "Valerie and Her Week of Wonders."
The New Beverly is celebrating director Jerry Schatzberg in June with screenings including "Panic in Needle Park," "Scarecrow" and "The Seduction of Joe Tynan." Sofia Coppola's upcoming "The Beguiled" will preview as a double bill at the New Beverly paired with the 1971 Don Siegel movie starring Clint Eastwood adapted from the same novel. Coppola's film will also play at LACMA as part of the Los Angeles Film Festival on a double bill with her earlier "Lost in Translation."
Phil Blankenship, who works at the New Beverly, refers to the L.A. rep house scene and its various theaters, schedules and vibes as "a puzzle," adding, "That's how I like to imagine all the theaters in Los Angeles, they are each helping each other putting together a larger film world."
Part of putting that puzzle together is presenting familiar works in unexpected ways, or finding a new spotlight for lesser-known works. A recent UCLA series on female filmmakers of the '70s and '80s included Joan Micklin Silver's "Hester Street" and Joyce Chopra's "Smooth Talk."
As UCLA programmer Paul Malcolm puts it, "A canon is great, but it constantly needs to be knocked down, revised and revisited."
Dilcia Barrera, associate curator of film at LACMA, is the first female curator for the institution's venerable film program. Its Tuesday afternoon matinees are a mainstay of classic cinema exhibition in Los Angeles and even there subtle shifts can be detected.
The recent screening of "Journey Into Fear" was not presented as part of a spotlight of Orson Welles, as the film is usually seen, but rather as part of a showcase for actress Dolores del Rio. An upcoming series will feature movies about sisters, including "Like Water for Chocolate" and "Little Women." Even for die-hard film fans, there are still discoveries to be made.
"It's a cool thing when the older crowd tells me, 'I've never seen that movie.' Because that means every Tuesday for however many years you've been coming and never been shown this movie," Barrera notes. "And that to me is a special pride."
Special Report: Can moviegoing be saved? »
KJ Relth, programming assistant at UCLA, referred to "a post-Akerman world" on the local rep scene following an effort across multiple venues to feature the work of Chantal Akerman last year following her death in late 2015. That sense of collaboration has largely continued on.
The New Beverly's Blankenship helped Relth track down a print for UCLA's upcoming Huston series. And when the New Beverly recently featured a series on the filmmaker Frank Perry, it borrowed one rare print from the academy and had another flown in from Australia.
Screenings around town have celebrated actor Bill Paxton and director Jonathan Demme, both of whom recently died. Others spotlighted movies starring Bette Davis and Joan Crawford, spurred by renewed interest from the TV series "Feud." Last year the academy searched exhaustively for a quality copy of "Purple Rain" before ultimately having a new stereo 35 mm print made for a Prince tribute event.
Responding to audience interests is another way the vibrant local scene transforms the history of cinema around the world into a living thing.
"That is fun, and another way for communal exchange and people coming together," says Barrera, "To celebrate not only a film but the importance of film in our lives, culturally, emotionally and socially."
SIGN UP for the free Indie Focus movies newsletter »
Follow on Twitter: @IndieFocus
ALSO
Why director Edgar Wright loved the 'wink and twinkle' of Roger Moore's James Bond best
LA Film Festival program continues to expand with 'The Beguiled' and 'Annabelle: Creation'
Rereleases of 'Stalker' and 'Solaris' give us a fresh look at Andrei Tarkovsky's heady sci-fi
---
Get our L.A. Goes Out newsletter, with the week's best events, to help you explore and experience our city.
You may occasionally receive promotional content from the Los Angeles Times.