New video: 'Colossal' is saved by the top-flight cast of Anne Hathaway, Jason Sudeikis and Dan Stevens
New on Blu-ray
"Colossal" (Universal DVD, $22.98; Blu-ray, $29.98; also available on VOD)
One of the more original, unusual monster movies ever made, writer-director Nacho Vigalondo's "Colossal" stars Anne Hathaway as a heartbroken alcoholic named Gloria who discovers that when she drunkenly stumbles around a playground in her hometown, she causes a skyscraper-sized beast to terrorize South Korea. Jason Sudeikis plays a childhood friend with similar control over a giant robot and develops an abusive relationship with Gloria. "Colossal" is too long, and its central metaphor of destructive codependency loses potency the more it's repeated; but a top-flight cast (which also includes the dashing Dan Stevens) grounds a premise that in other hands might have come off as ridiculous.
[Special features: Deleted scenes]
VOD
"Fun Mom Dinner" (available Aug. 4)
Take one of the recent raunchy, female-centered Hollywood comedies like "Bad Moms" or "Rough Night," recast it with indie all-stars Katie Aselton, Toni Collette and Molly Shannon, throw in brassy comedian Bridget Everett as a wild card, and that's "Fun Mom Dinner." Directed by Alethea Jones and written by Julie Yaeger Rudd, this scabrous take on suburban ennui hits a lot of familiar notes with its story of bored mothers getting together to cut loose. But "Fun Mom Dinner" gets by thanks to its performances — especially Everett's anything-goes turn — and its genuine understanding of how family obligations can crush the soul.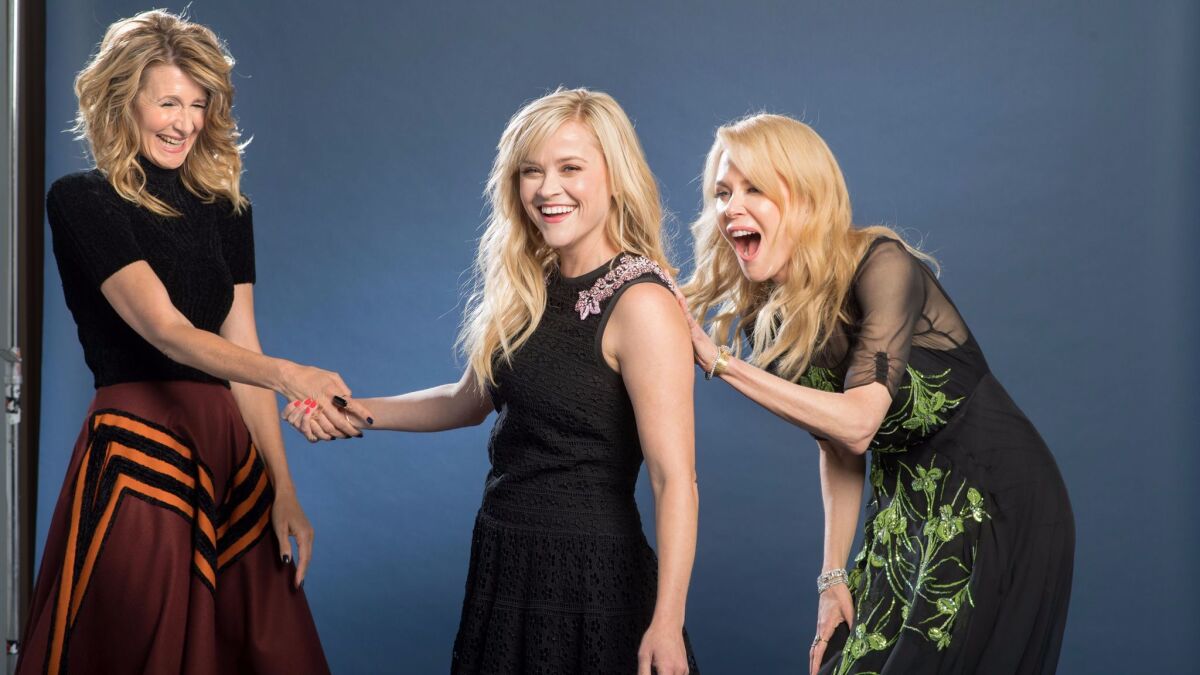 TV set of the week
"Big Little Lies" (HBO DVD, $39.99; Blu-ray, $49.99)
Reese Witherspoon and Nicole Kidman co-produced and costar in the HBO miniseries "Big Little Lies," an adaptation of Liane Moriarty's bestselling novel that's at once a murder-mystery, a social satire and a crackling evocation of the melodramatic "women's pictures" of old Hollywood. Beginning with a shocking crime at an upper-class Monterey, Calif., school event, the seven-part series flashes back to show how a new arrival in town (Shailene Woodley) clashes with one of the staples of the community (Laura Dern), setting up rivalries and recriminations that play out over the next few months. The four lead actresses' performances are all stellar, and director Jean-Marc Vallée and screenwriter David E. Kelley bring wit, sophistication and visual lushness to a drama that shows how money doesn't always insulate women from violence.
[Special features: Interviews and behind-the-scenes footage]
From the archives
"Escape From New York" (Scream! Factory Blu-ray, $26.99)
"The Fog" (Scream! Factory Blu-ray, $26.99)
"They Live" (Scream! Factory Blu-ray, $26.99)
To celebrate the fifth anniversary of the Shout! Factory's "Scream!" imprint, the boutique archival label is rereleasing three of its most popular titles in limited-edition Steelbook cases. Unsurprisingly, the company has picked three films directed by John Carpenter: the post-apocalyptic action-comedy "Escape From New York," the creepy supernatural thriller "The Fog," and the alien-invasion social satire "They Live." Not only does this trio represent the eclecticism of one of the best genre filmmakers of the '70s and '80s, but they illustrate how Scream! Factory has been dedicated to preserving the gems of our B-movie past — especially the ones that range beyond simple horror.
[Special features: The new versions contain all of the extras from the original releases, which include commentary tracks, interviews, archival materials and everything else that makes Shout/Scream one of the best in the business]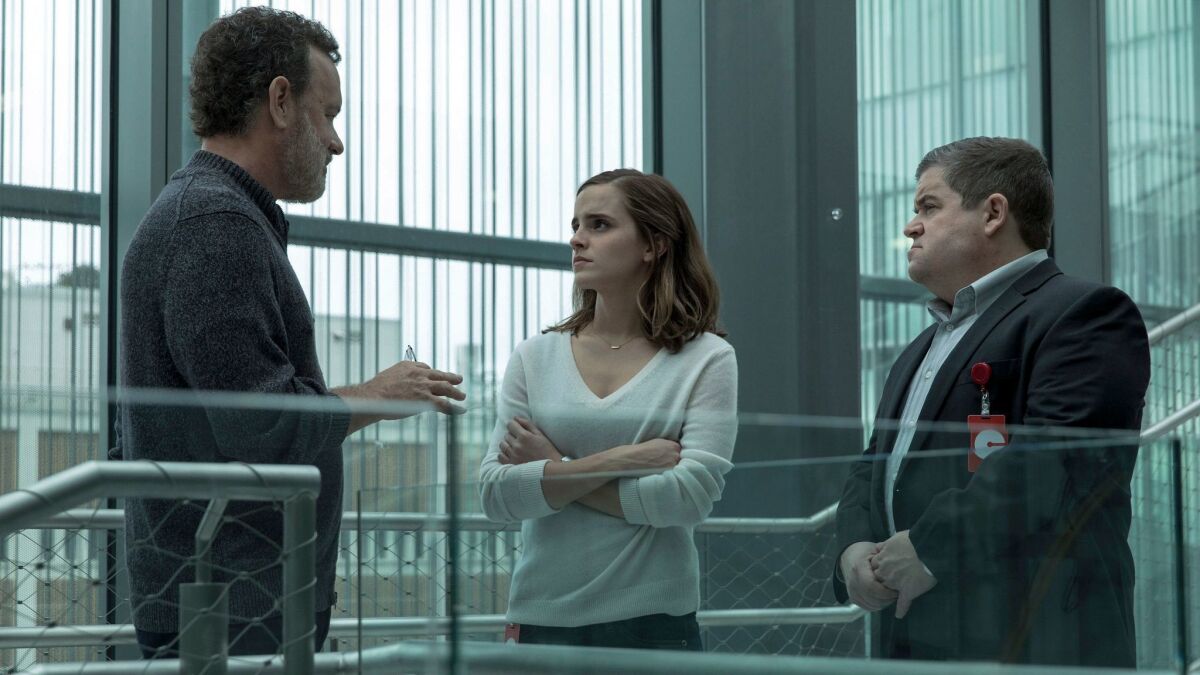 Three more to see
"The Circle" (Lionsgate DVD, $29.95; Blu-ray, $39.99; also available on VOD); "Going in Style" (Warner Bros. DVD/Blu-ray combo, $35.99; also available on VOD); "Sleight" (Universal DVD, $22.98; Blu-ray, $29.98; also available on VOD
Get our L.A. Goes Out newsletter, with the week's best events, to help you explore and experience our city.
You may occasionally receive promotional content from the Los Angeles Times.