New video: 'Their Finest' is a real find, a British World War II story with heart and humor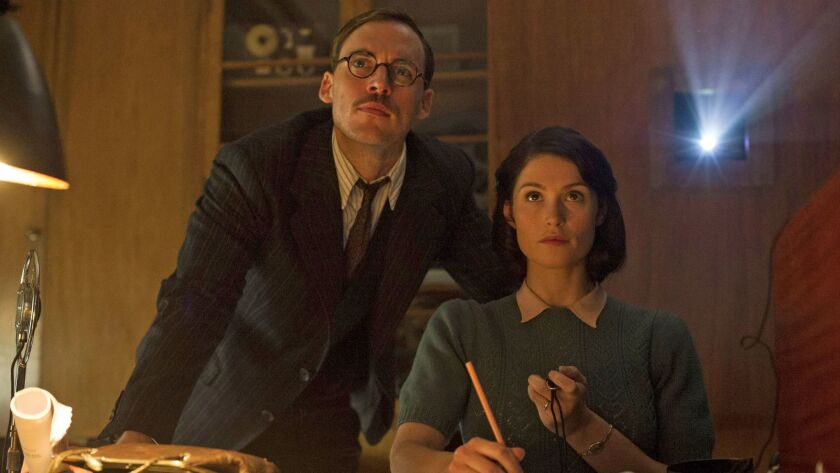 New on Blu-ray
"Their Finest" (Lionsgate DVD, $19.98; Blu-ray, $24.99; also available on VOD)
The British historical romance "Their Finest" is a real find: an entertaining, moving and mostly family-friendly film that not enough people saw in theaters. Gemma Arterton stars as a Welsh writer who moves to World War II-torn London in 1940 and joins the Ministry of Information's filmmaking division, where she helps pen a movie about the evacuation of Dunkirk. Director Lone Scherfig and screenwriter Gaby Chiappe adapted the film from a Lissa Evans novel, and make the story highly cinematic, filling it with details that fans of vintage U.K. showbiz will recognize (along with sparkling performances by Sam Claflin as a cynical scribe and Bill Nighy as a vain over-the-hill actor). The movie has a fairly straightforward message about the value of women in the workplace and the power of cinema, but it's more emotionally nuanced than it initially appears. Mostly, it follows the ministry's mandate: "authenticity informed by optimism."
[Special features: A Scherfig commentary track and a featurette]
VOD
"24x36: A Movie About Movie Posters" (available July 11)
The numbers in the title of the documentary "24x36" refer to the standard dimensions of the modern collectible movie poster — a sought-after souvenir for film geeks that director Kevin Burke uses as a way into discussing the history of one of the most popular forms of commercial art. From the days when posters were folded into the film canisters that were shipped to theaters, to the current trend of talented artists offering their own interpretations of classic ads printed in limited editions, "24x36" tells a story that shadows the changes in the movie industry itself. It's a fascinating arc, illustrating how advertising has been affected by the kinds of pictures people want to see.
TV set of the week
"The Magicians: Season 2" (Universal DVD, $39.98; Blu-ray, $44.98)
Syfy's TV adaptation of Lev Grossman's popular fantasy novel "The Magicians" finished its first season on a high note, because once the writers had established its meta-fictional universe populated by supernaturally gifted magic students, they could focus more on the twisty, action-packed plot. Season 2 is even better, deepening the mythology and using inventive special effects to make a basic cable series feel more premium. If the show continues on this path, it stands a chance to rival "Buffy the Vampire Slayer" as a cult-favorite drama that mixes heart-tugging coming-of-age stories with epic adventure.
[Special features: A gag reel and featurette]
From the archives
"Smokey and the Bandit: 40th Anniversary Edition" (Universal Blu-ray, $19.98)
Burt Reynolds was 41 years old and had been a popular Hollywood actor for more than a decade when "Smokey and the Bandit" came out in the summer of 1977; but it was director Hal Needham's simple cross-country chase picture that turned him into a superstar. Needham emphasized spectacular stunts and crashes; and thanks to a story pitting good ol' boys against a corrupt redneck sheriff (played by Jackie Gleason), "Smokey and the Bandit" connected with an audience primed for slam-bang anti-authoritarian action-comedy. Meanwhile, as maverick trucker Bo "Bandit" Darville, Reynolds made the most of his unflappable, roguish charm, cementing a screen persona that's still magnetic.
[Special features: Extensive new and old featurettes, plus the acclaimed feature-length behind-the-scenes documentary "The Bandit"]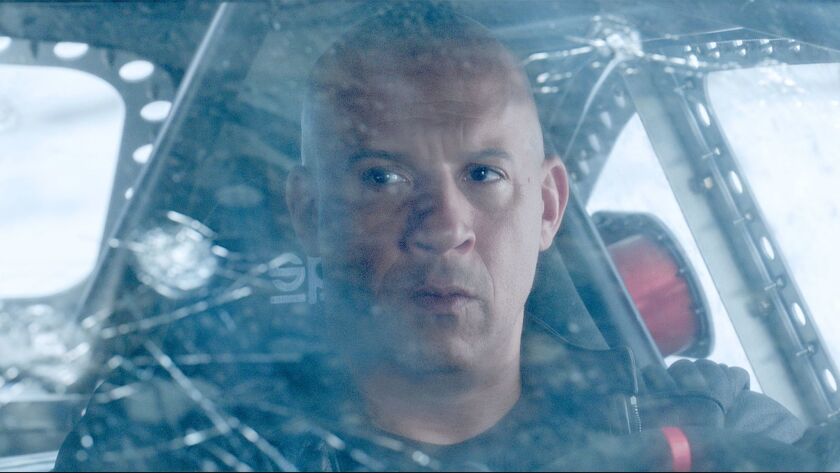 Three more to see
"The Fate of the Furious" (Universal DVD, $29.98; Blu-ray, $34.98; 4K, $44.98; also available on VOD); "The Lost City of Z" (Broad Green DVD, $26.99; Blu-ray combo, $34.99; also available on VOD); "A Quiet Passion" (Music Box DVD, $29.95; Blu-ray, $34.95; also available on VOD)
---
Inside the business of entertainment
The Wide Shot brings you news, analysis and insights on everything from streaming wars to production — and what it all means for the future.
You may occasionally receive promotional content from the Los Angeles Times.