Move over, Zac Efron: Noah Centineo is this summer's new teen heartthrob
No, you're not seeing double. But if you're getting your rom-com fix on Netflix this summer, you will see a lot of Noah Centineo.
The streaming platform believes that millions of young viewers are about to fall for Centineo, 22, in two major teen romances: "To All The Boys I've Loved Before" (Aug. 17) and "Sierra Burgess Is a Loser" (Sept. 7).
In both films, Centineo plays the heartthrob — the handsome-but-sensitive dude his schoolmates swoon over. So who is this kid following in the footsteps of Rob Lowe, Freddie Prinze Jr. and Zac Efron? Allow us to introduce your new crush. (And just an FYI: He doesn't read his Instagram DMs.)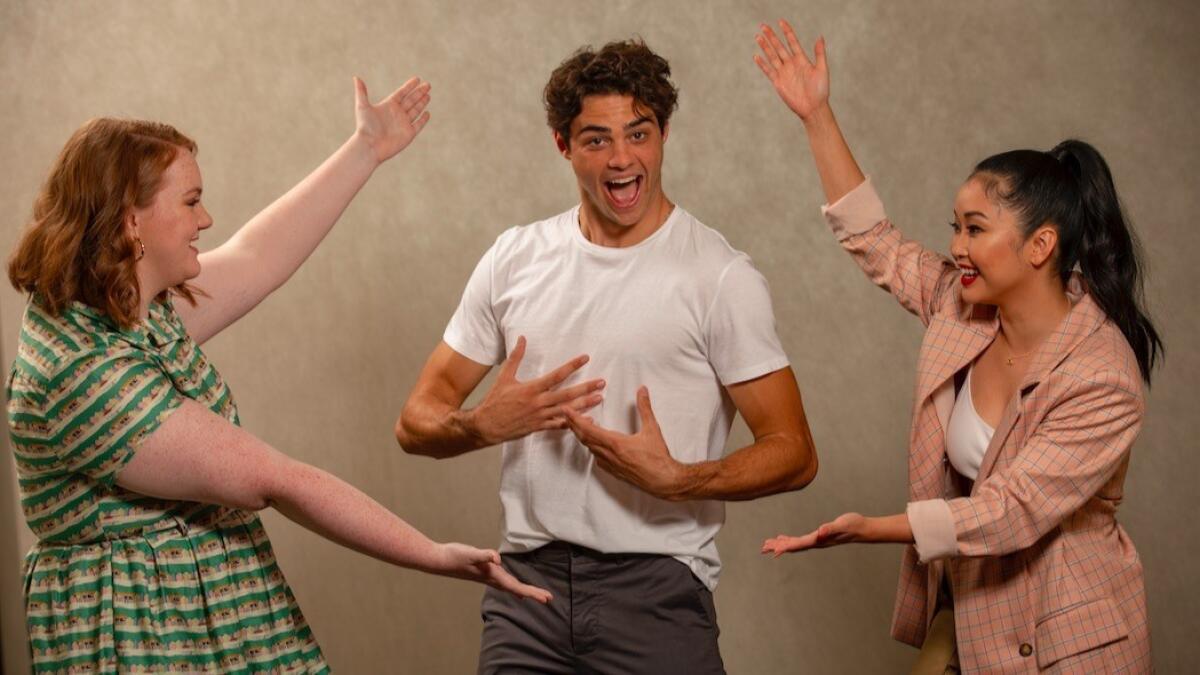 Hometown: "South Florida, a place called Boca Raton, which is the same place that Ariana Grande is from," Centineo notes. "It's one of the top five most pretentious places on Earth."
Family ties: Centineo's father used to be a pastor and later became an entrepreneur, helping to raise money for a 2014 animated sequel to "The Wizard of Oz." His mother is a spin and yoga instructor in Santa Monica. "You know Groot from 'Guardians of the Galaxy,' when he's running?' That's her teaching a spin class. 'Come on, guys! You got this!' She's crazy."
Big break: When Centineo was 8, he got dragged to an open call his sister was attending at a John Robert Powers agency in West Palm Beach. He ended up auditioning too and signed with the company. At 15, he landed a recurring role on the Disney's Channel's "Austin & Ally" and convinced his family to move to L.A. "I told them: 'This is what I want to do. If you move me out, I swear I will make it.'"
Starting trouble: During a brief stint at Beverly Hills High, Centineo said he "wasn't quite a misfit," but he did get into one fight at a party off-campus. "I was just at a party and some guy was mouthing off and being really disrespectful to a girl. She asked me to help her with the situation, so I told him to back off and he spit his gum in my face, and then I don't really remember what happened next. But I kind of came to and I was getting pulled off and I got put into an Uber by my friends."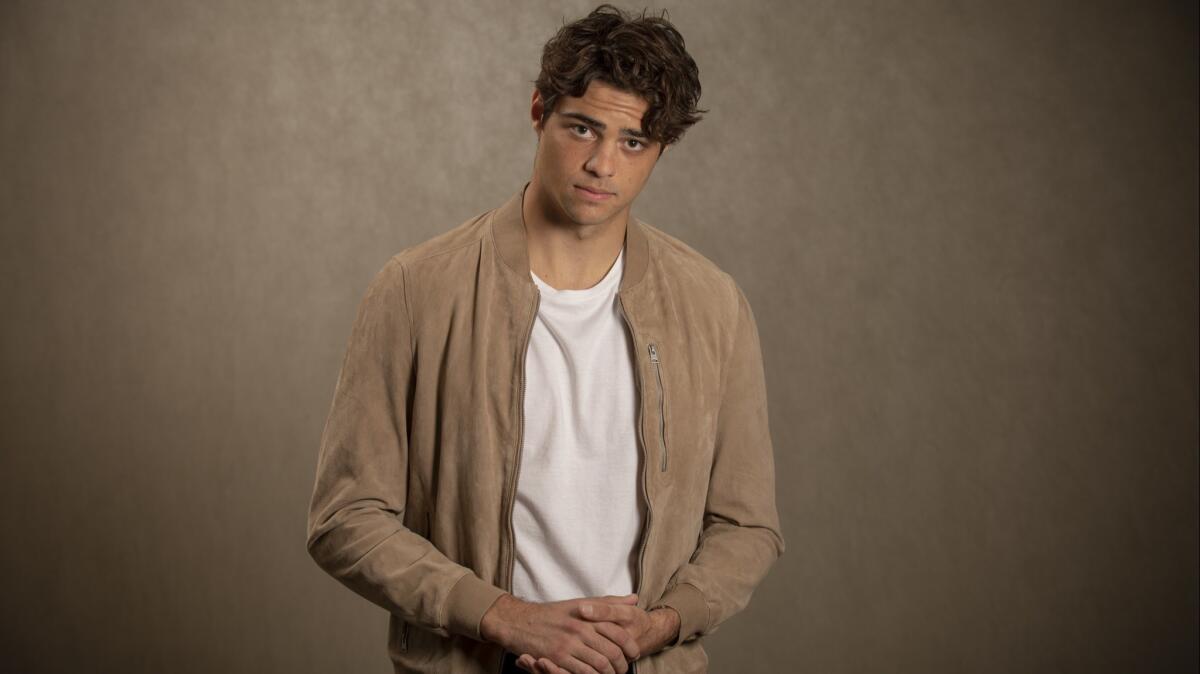 The struggle is real: Once he got to Hollywood, the young actor kept landing small roles in Disney Channel and Nickelodeon projects. But by 18, his parents were worried about his career prospects and tried to convince him to go to college. "My parents were, like, 'We've been out here for almost three years and you haven't made it as an actor.' They didn't see it. I wasn't on my own show. I wasn't famous." He begged them to let him try acting for just a few more months, and then he landed a role on Freeform's "The Fosters," on which he starred for three years.
Growing up Hollywood: After Beverly Hills High, Centineo finished high school through independent study. His friends were mostly other young actors, many of whom had their own money and minor celebrity. "Everything's available in Los Angeles to those who do go out or want it — and you're not borrowing Mom or Dad's money. If you have your own money, you feel entitled to spending your own money how you'd like to, and that's a slippery slope."
After a few years of testing the limits, he decided to spend his 21st year sober. "It was an act of self-love. Like, 'Listen, society. You say I can drink legally at 21?' I didn't remember what the 14-year-old Noah was like before partying was a thing. I kind of just had forgotten about that because I got swept up in having friends who were young and doing our own thing and financing our lives."
Heartthrob heroes: "The guys I saw [as inspirations] were Matthew McConaughey in 'How to Lose a Guy in 10 Days' and Mark Ruffalo in '13 Going on 30.' But the heartthrob when I was growing up was Zac Efron. I'd love to have a career like McConaughey or Shia LaBeouf — I love him in everything he's done. Despite his celebrity status, he's such a human being."
In his element: "That boy-next-door, love interest crush has been my niche since 'Austin & Ally.' I love love. I've been in love twice — at least my understanding of what love is. First love is ravaging — it just guts you in the most wonderful way, if you can see through it.
"My last two girlfriends wrote me love letters, leaving them places for me to find. And I prefer to talk on the phone. These movies talk about the principle of 'do not be afraid to love' — we get our hearts decimated sometimes by love and we think we're not gonna recover. We do and we will. We just have to trust it."
Related:
Follow me on Twitter @AmyKinLA
Get the Indie Focus newsletter, Mark Olsen's weekly guide to the world of cinema.
You may occasionally receive promotional content from the Los Angeles Times.