Q&A: You won't see Oscars live announcer Randy Thomas on camera, but you'll recognize that voice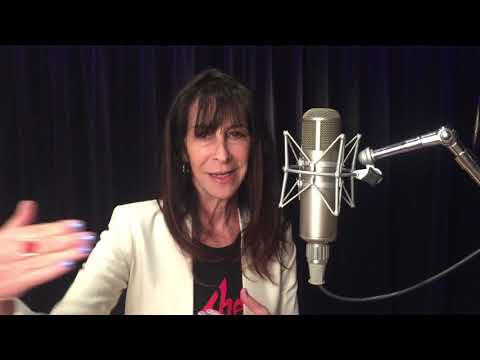 A chat with Randy Thomas, the first woman ever to announce the Academy Awards, who is set to return for her ninth Oscars.
On Oscar night, her voice will be one of the most important you'll hear — so much so that, in awards show parlance, it's called "the voice of God." But, like an ethereal deity, you won't ever see her face.
At the 90th Academy Awards, Randy Thomas — who, in 1993, made history as the first woman ever hired by the Motion Picture Academy as the Oscars live announcer — returns for her ninth stint on the show.
When you hear a disembodied voice say, "Ladies and gentlemen, Emma Stone" or "from Russia, 'Loveless,' directed by Andrey Zvyagintsev" or deliver a so-called "winner walk-up" like, "this is the third nomination and second win" for so-and-so — that's her.
Thomas, who began her career as a radio personality in New York, Los Angeles, Detroit and Miami, has become one of the most in-demand voice-over artists in the business, lending her smooth, refined pipes to countless events including the Super Bowl, the Emmys, the Tony Awards and the Screen Actors Guild Awards.
Thomas will spend Oscar night, as she always does, in a production truck behind the Dolby Theatre, watching the proceedings on a monitor and waiting for her carefully orchestrated cues. Days before the show, she spoke to The Times about her history-making hiring, last year's climactic best-picture snafu and what makes a good "Oscar voice."
As the first woman ever hired to announce the Oscars, what did that mean to you at the time — and does it have an added meaning this year given the Time's Up reckoning that's taking place in Hollywood?
Well, the first time I did it, I didn't really appreciate the significance that it had taken 65 years for a woman to be placed behind the microphone of the Academy Awards. It didn't occur to me that it should have happened a long time ago. I was just grateful to be there. The 1993 Oscars was "The Year of the Woman" — if you recall, we had 67 past female winners together [for a group photo]. It was an incredible year, and it was really an honor to be a part of that.
Now it looks like we're heading toward another year of the woman here. I continue to be in gratitude for the opportunity. I just think we live in interesting times, and I'm really honored to be sitting in that seat once again.
Without giving too much away, is there anything you'll personally be doing during the show as the announcer to address the treatment of women in the industry and the recent sexual harassment scandals? Or will that be left to Jimmy Kimmel and perhaps the presenters and winners?
Well, they never write funny stuff for the announcers, so we have to leave all the jokes to Jimmy. My job, as I see it, is to move the show forward in a timely yet elegant fashion. That's really my job: to deliver my lines in a way that will keep the show moving and hopefully gain them a little bit of time by the end of the show.
How does announcing the Oscars compare with other live voice-over jobs you've done, like the Super Bowl or other awards shows? Is there a specific vocal style because it's the Oscars?
You know, that's an interesting question. I do have an "Oscars voice," and it seems to show up when I'm doing the Oscars. All of the other shows that I do, I tend to find a voice for them — and then there's something about Oscar. He brought me to the dance so I am most loyal to him.
How would you describe that "Oscars voice"?
It's got to be smooth yet elegant. I am there to make everyone who I am introducing seem like they're the most important person in the world at that moment.
Last year's show ended in an epic best-picture bungle, in which "La La Land" was mistakenly announced as best picture over the actual winner, "Moonlight." What do you remember of that moment?
I was basically done. That was my last live read for the night, so I was about to tweet, "That's a wrap," when I realized something was happening on the stage. The script supervisor, Tina Cannizzaro DeBone, and I went, "What the ….? What is happening?"
I was ready to go if they wanted to call for the "Moonlight" winner walk-up. But at that moment, director Glenn Weiss thought there is nothing more important than what is happening live. They never called for the fixed winner walk-up. We all got to just watch it play out live on the air, which I thought was the most beautiful and brilliant. I was so proud of how everyone handled that.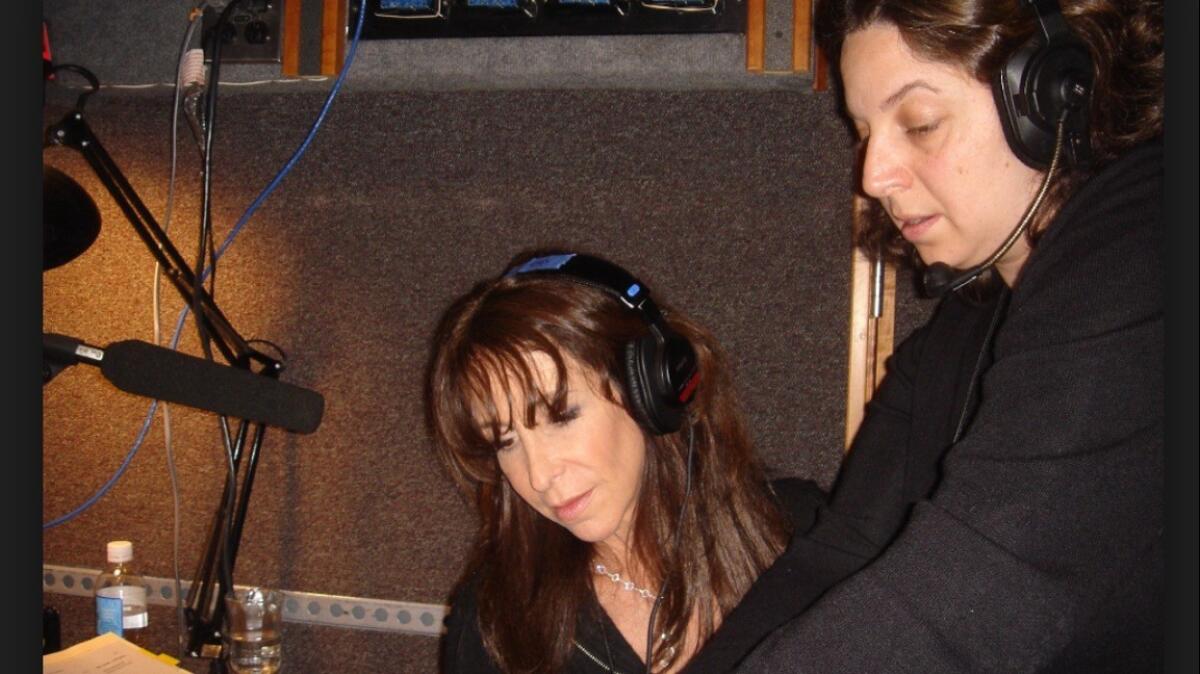 What was the chatter in your headphones during all that? It seems like there must have been a lot of people freaking out behind-the-scenes.
Truthfully, I believe there wasn't that much talking. I remember Glenn just saying, "Stay with him. Stay with him." It was about what was happening live on stage. Everything else was kind of a blur.
It was crazy. But, of course, they've taken steps so that that can never happen again, so it's comforting to know we're covered now. But that's the exciting thing about being in a live show: You truly never know what might happen.
What was the mood like among the production team afterward?
I think we all were collectively gobsmacked. Usually I want to go to the Governors Ball. I want to do something fun after the show, even if it just means going to the bar with the rest of the production team. Last year I just wanted to get in an Uber and go home. I had a vodka at the bar and I got in an Uber. It was very strange.
That mistake obviously had nothing to do with you, but I imagine your greatest fear is that somehow you personally will screw up, that you butcher someone's name or read the wrong text.
Well, gee, thanks for putting that in my head! [laughs] Yeah, it's a matter of staying focused for a really, really long period of time. I'm a little ADD so I have to work at being focused. But all of my pages are marked, and I stay on the page every moment so in case something happens and they need something said or read, I am on page at all times. That keeps me in the moment.
Aside from last year's snafu, what are your other personally most memorable Oscar moments?
I've had a few moments of getting to meet some of the people that I introduce. The first time I did the show, Barbra Streisand was presenting the award for best director, and her manager, Marty Erlichman, sent me a cassette tape pronouncing her name. He goes [with a Brooklyn accent], "The correct pronunciation is Baw-bra Streisand."
On the air, I said, "Ladies and gentlemen, please welcome Barbra Streisand." After the show was over, I'm walking out of the Dorothy Chandler Pavilion and she was stepping into an elevator. I said, "Ms. Streisand, I was your announcer!" And she turns to me as she's throwing her shawl over her shoulder and she goes, "Well, at least you got it right." I was like, "She knows who I am!" [laughs]
But really it's just the most exciting show on the planet. Being a part of the team is truly an honor. Only the best of the best get to work on this particular show, and I can't even tell you how humbled I am that they've brought me back.
What I'm reading
Right now I am reading "Your Holiness," which is a recently discovered unpublished work by the late author and spiritual teacher Debbie Ford. It's about how to find your own light of holiness in order to escape the darkness of your mind. Which seems to be a never-ending battle. Published by Harper Collins.
Get our L.A. Goes Out newsletter, with the week's best events, to help you explore and experience our city.
You may occasionally receive promotional content from the Los Angeles Times.