Movie Sneaks: Nia Vardalos is finally back as Toula in 'My Big Fat Greek Wedding 2'
Nia Vardalos never sought stardom.
"Because I am a character actor, I thought I would be the fourth or eighth banana on a sitcom and that would be OK," she noted.
FULL COVERAGE: 2016 movies guide
Then she wrote and starred in "My Big Fat Greek Wedding," which turned into a blockbuster hit in 2002, and everything changed.
The charmingly old-fashioned romantic comedy revolves around 30-year-old Toula (Vardalos), who shocks her tight-knit and boisterous Greek American family when she falls in love with a handsome non-Greek, Ian (John Corbett).
The low-budget indie film, produced by Rita Wilson, Tom Hanks and Gary Goetzman, became one of the highest-grossing romantic comedies of all time, taking in some $241.4 million in the U.S. and earning an additional $127.3 million internationally. Vardalos received Oscar and Writers Guild nominations for the screenplay of her Cinderella story and a Golden Globe nod for her acting as well as winning an Independent Spirit Award for debut performance.
Executive producer Paul Brooks believes the film became such a pop culture phenomenon because "we got some angel dust."
"It all came together," he added. "People just related to it. So many families across America were saying, 'That's my family.' The one thing that matters at the end of the day is family."
Since "My Big Fat Greek Wedding," Vardalos, 53, has worked sporadically. A 2003 CBS sitcom version of her film, "My Big Fat Greek Life," which she didn't write, failed to catch on with critics and audiences.
Vardalos wrote and starred in the 2004 comedy "Connie and Carla" and wrote, directed and starred in the 2009 comedy "I Hate Valentine's Day," which reunited her with Corbett, and co-wrote Hanks' 2011 film, "Larry Crowne." None of them approached the breakout success of "Greek Wedding," however.
But 14 years later, Vardalos is finally back as Toula in "My Big Fat Greek Wedding 2," which opens March 25. Set 10 years after the original, Toula is still working in her parents' Greek restaurant and is a super mother to daughter Paris (Elena Kampouris), who is graduating from high school. She's also dealing with marital issues with Ian, but it's another big Greek wedding that brings the family together.
See more of Entertainment's top stories on Facebook >>
The cast reunited for the sequel too, including Corbett as Vardalos' husband, Lainie Kazan and Michael Constantine as her parents and Andrea Martin as her aunt.
British filmmaker Kirk Jones ("Waking Ned Devine," "Nanny McPhee") has taken over the directing duty from Joel Zwick, who helmed the first movie, "to have fresh eyes on the material," said the outgoing Vardalos. "Poor guy. It was the loudest ethnic cast ever."
So why did it take so long for the sequel to happen?
"I suppose we started talking about a sequel maybe a couple of years after the first one came out," said Brooks. "We didn't want to force anything, because if we were going to do a sequel, we wanted to make it feel as authentic as the first."
"Is it ever too late for a sequel?," Goetzman asked in an e-mail. "We'd been trying to talk Nia into it for a long time! Luckily, motherhood gave her a new perspective, and that experience inspired her to write this movie script. We were thrilled when our cast read Nia's new script and couldn't wait to return. Story drives everything, and it was exciting to see what Nia had come up with."
Vardalos, who has been married for 22 years to actor Ian Gomez, said she initially didn't want to do a "sequel, because the press is so invasive."
"I was in a fertility situation publicly, so I disappeared," she added. "I was very satisfied just being to able to creatively express myself with writing. The white hot publicity that came from 'My Big Fat Greek Wedding' was appreciated but not sought, so I was happy to walk away from it and then write."
Though "My Big Fat Greek Wedding" ends with Toula and Ian's 6-year-old daughter Paris going to school, Vardalos thought she wasn't ready to write a sequel, realizing she couldn't pretend to know "the emotions that a mother would have. I have always written from a personal place."
Vardalos and Gomez adopted a 3-year-old foster child, Ilaria, seven years ago. And in 2013, Vardalos wrote a book, "Instant Mom," about the couple becoming parents with less than 24 hours' notice and to "disseminate adoption information and to try and get some kids adopted."
"I absolutely refused to take anything out of town for the first four, five or six years, while we were transitioning Ilaria into our home and her new school," said Vardalos, who recently co-hosted ABC's "Great Holiday Baking Show" with Gomez and is filming a new EPIX series, "Graves," with Nick Nolte and Sela Ward.
"I have no regrets about that," she said of her decision to focus on parenting. "I do get approached every day by people who say, 'Why don't you make more movies?' I don't really miss it when I get to go and watch my daughter in the Christmas pageant."
Our Winter-Spring movie preview guide.
(Handout)
Duped while trying to find Stanley Kubrick in 1969 London, an erratic CIA agent teams with a rock band manager to stage the moon landing. With Ron Perlman, Rupert Grint, Robert Sheehan. Directed by Antoine Bardou-Jacquet. Alchemy
(Alchemy)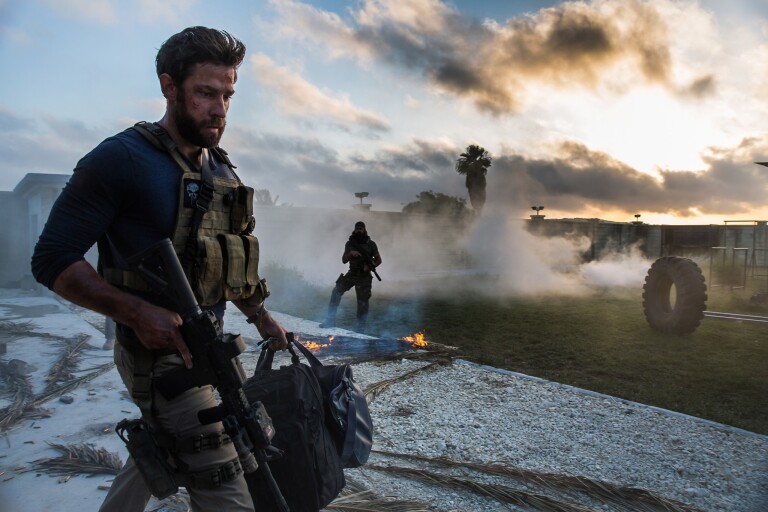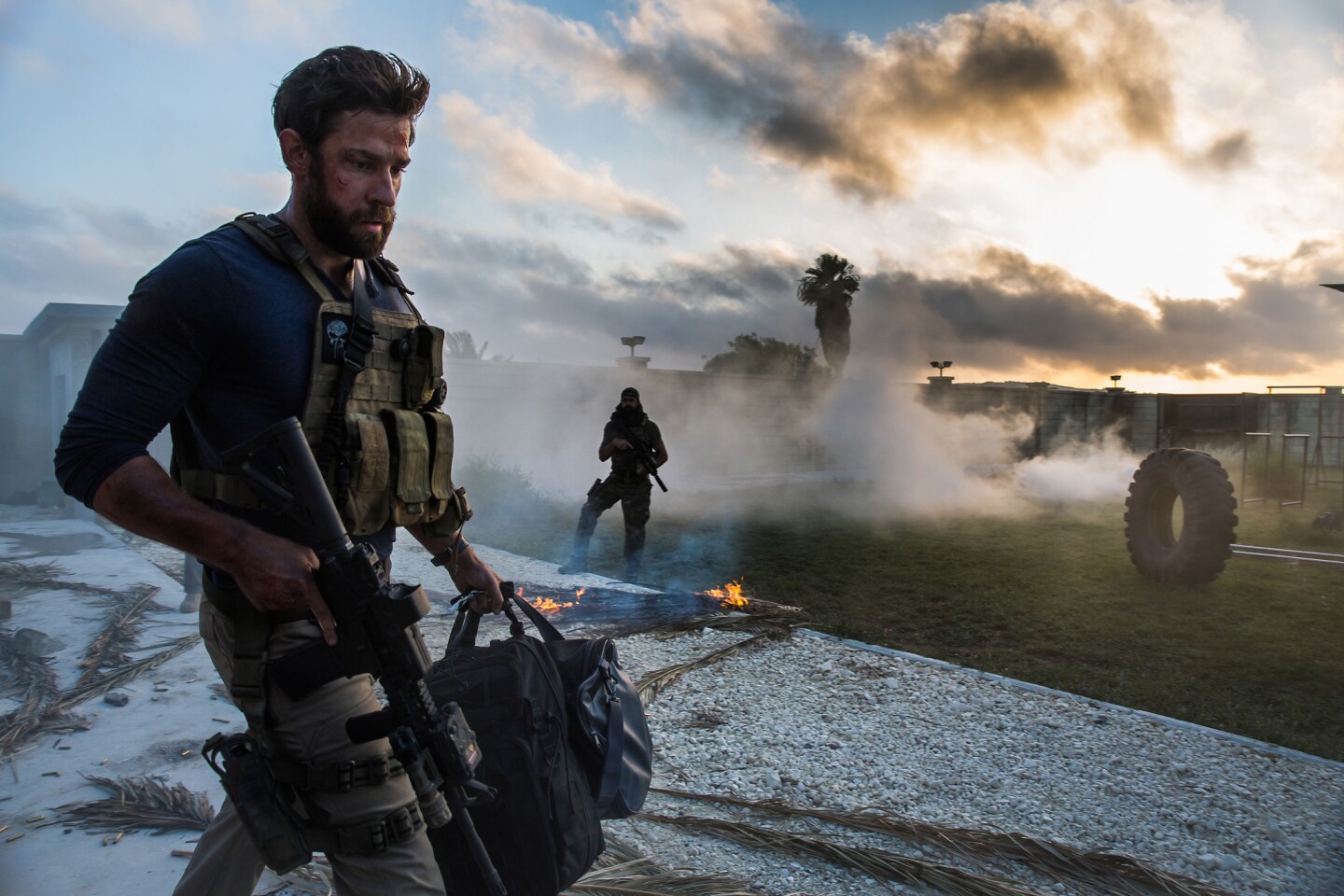 During the 2012 terrorist attack on the U.S. diplomatic compound in Libya, elite ex-military operatives bravely fight back when plans go awry. With James Badge Dale, John Krasinski, Max Martini, Pablo Schreiber, Toby Stephens. Directed by Michael Bay. Paramount Pictures
(Paramount Pictures)
The mental states of four astronauts on a simulated mission begin to deteriorate when they lose contact with the rest of the world. With Caity Lotz, Brandon Routh, Ben Feldman, Dane Cook, Tom Cavanagh, Grant Bowler. Written and directed by Matt Osterman. Syfy Films
(Syfy Films)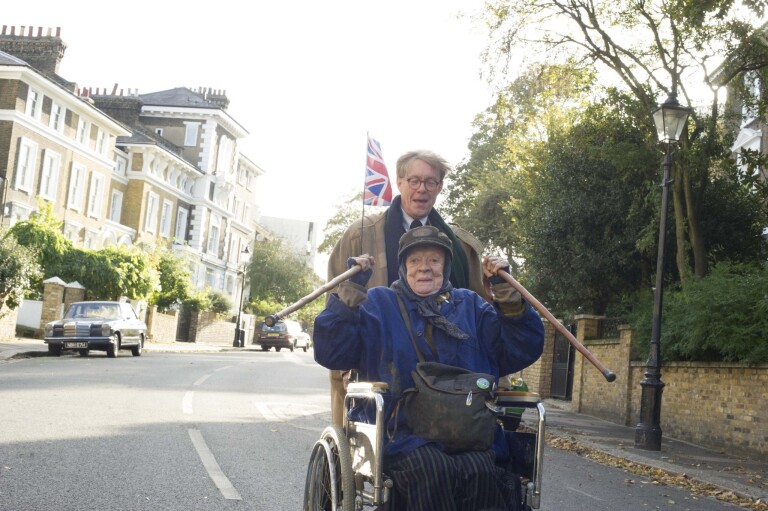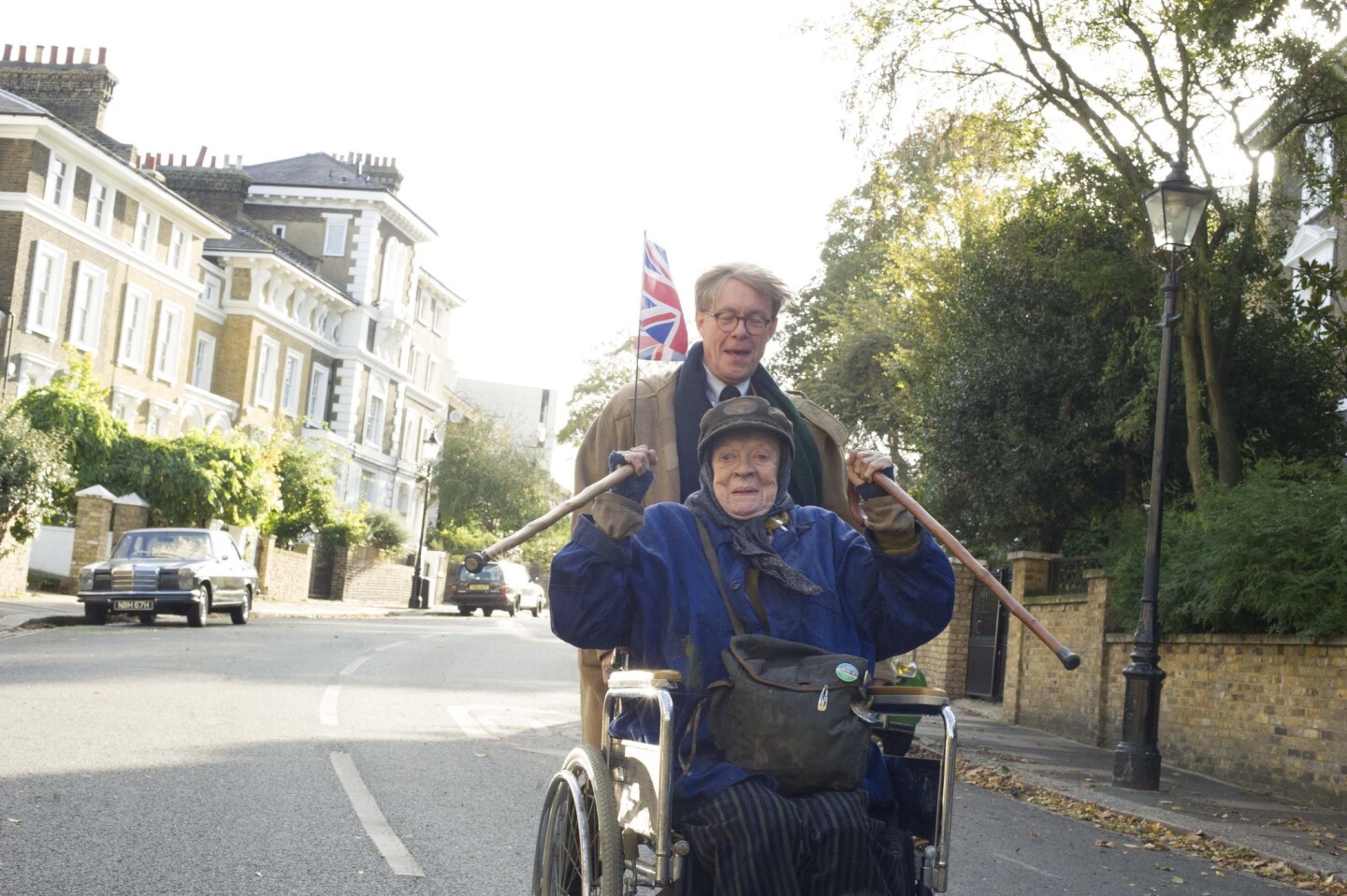 Maggie Smith reprises her stage role as the title character who parks her vehicle in the driveway of a writer and remains for 15 years. With Alex Jennings, James Corden, Dominic Cooper. Written by Alan Bennett, from his play. Directed by Nicholas Hytner. Sony Pictures Classics
(Nicola Dove / Sony Pictures Classics)
A young Philadelphia couple find their lives entwined with a secretive philanthropist. With Richard Gere, Dakota Fanning, Theo James, Cheryl Hines, Dylan Baker. Written and directed by Andrew Renzi. Samuel Goldwyn Films
(Samuel Goldwyn Films)
Kevin Hart, left, and Ice Cube reunite in "Ride Along 2," a sequel to their 2014 comedy.
(Quantrell Colbert / Universal Pictures)
Donnie Yen returns as the real-life grandmaster who mentored Bruce Lee, this time taking on gangsters led by Mike Tyson. Directed by Wilson Yip. WellGo USA Entertainment
(Ritchie B. Tongo / EPA)
A baby born to a human father and a monster queen is pursued by both mortals and creatures in this animated adventure from China. With Baihe Bai, Wu Jiang, Boran Jing, Eric Tsang, Wei Tang. Written by Alan Yuen. Directed by Raman Hui. FilmRise
(Edko Films)
Big Pharma and its market techniques come under scrutiny in this documentary directed by Chris Bell. Samuel Goldwyn Films
(Samuel Goldwyn Films)
Garret Hedlund and Oscar Isaac square off as an L.A. artist and the dangerous drifter who threatens to destroy his life. With Louise Bourgoin, Walton Goggins. Written and directed by William Monahan. A24
(Gregory C. Smith / A24)
In an English village, a young American woman is hired to care for an 8-year-old, who appears to be a life-sized doll. With Lauren Cohan, Rupert Evans, Jim Norton, Diana Hardcastle, Ben Robson, James Russell. Written by Stacey Menear. Directed by William Brent Bell. STX Entertainment
(STX Entertainment)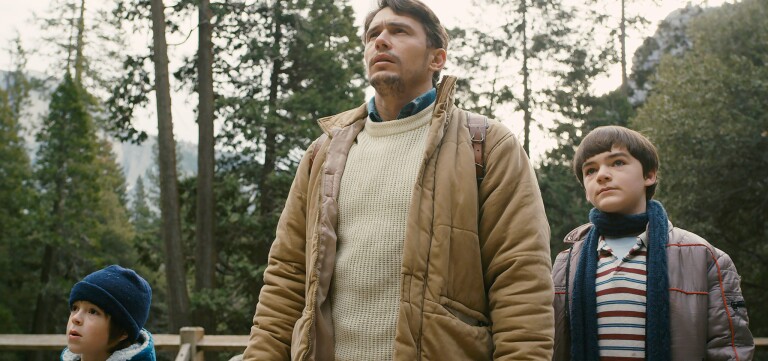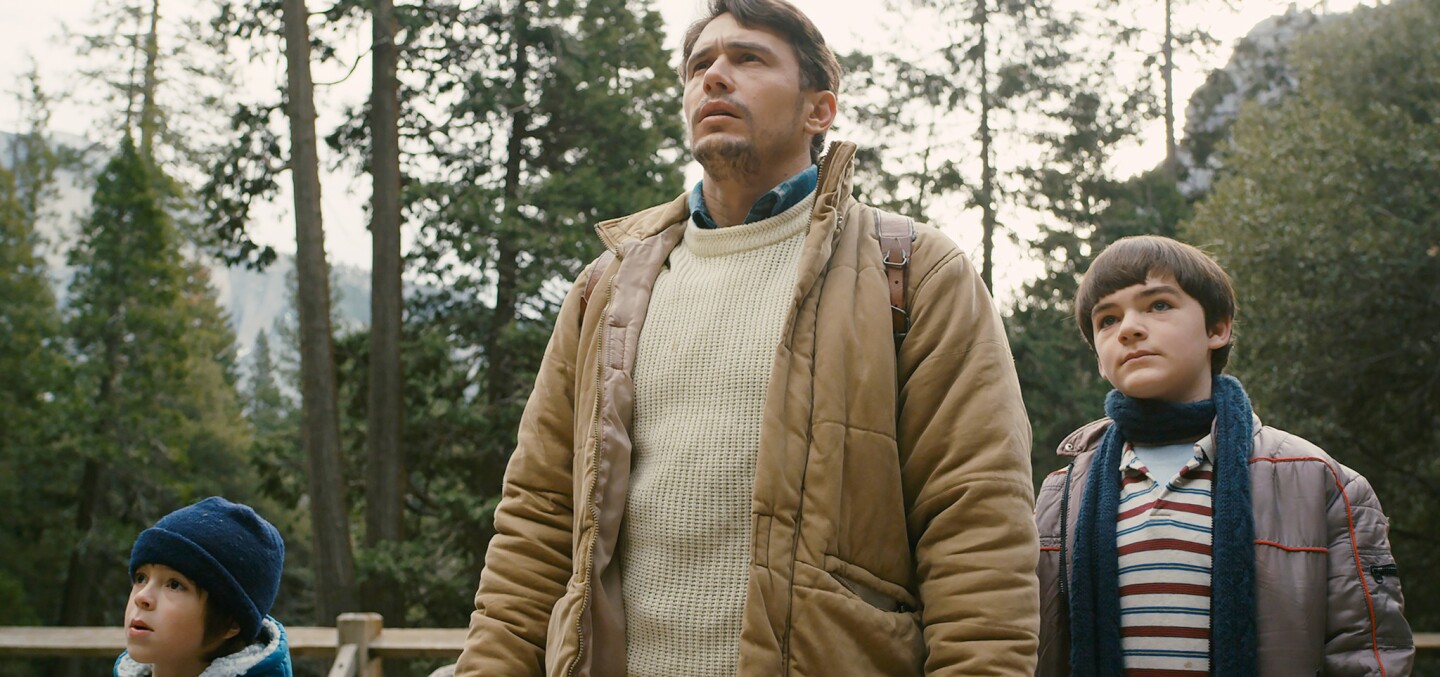 In 1985 Palo Alto, three fifth-graders navigate the treacherous world of preteen suburbia. With James Franco, Henry Hopper, Calum John, Alec Mansky and Everett Meckler. Written and directed by Gabrielle Demeestere. Monterey Media
(Monterey Media)
Ambitious Zac Efron jeopardizes his upcoming marriage when he reluctantly takes troublemaking grandfather Robert De Niro to spring break in Florida. With Aubrey Plaza, Zoey Deutch, Julianne Hough, Jason Mantzoukas, Danny Glover, Adam Pally, Dermot Mulroney. Written by John Phillips. Directed by Dan Mazer. Lionsgate
(Lionsgate)
Furry martial artist Po journeys with his long-lost father to a panda paradise where he must train his klutzy compadres to fight the evil Kai. Voices of Jack Black, Bryan Cranston, Dustin Hoffman, Angelina Jolie, J.K. Simmons, Jackie Chan, Seth Rogen, Lucy Liu, David Cross, Kate Hudson, James Hong, Randall Duk Kim. Directed by Jennifer Yuh Nelson and Alessandro Carloni. DreamWorks Animation/20th Century Fox
(DreamWorks Animation)
Marlon Wayans spoofs a certain insanely popular erotic BDSM romance. With Kali Hawk, Mike Epps, Jane Seymour, Affion Crockett, Florence Henderson, Fred Willard Written by Marlon Wayans and Rick Alvarez. Directed by Michael Tiddes. Open Road Films
(Open Road Films)
In 1952, the Coast Guard attempts a daring rescue of an oil tanker during a fierce Nor'easter in the frigid Atlantic waters. With Chris Pine, Casey Affleck, Ben Foster, Holliday Grainger, John Ortiz, Eric Bana. Written by Scott Silver and Paul Tamasy & Eric Johnson. Directed by Craig Gillespie. Walt Disney Pictures
(Walt Disney Pictures)
A medical student and a womanizer unexpectedly fall in love, marry and settle down until one is forced to make the decision of a lifetime in this adaptation of the Nicholas Sparks novel. With Benjamin Walker, Teresa Palmer, Maggie Grace. Written by Bryan Sipe. Directed by Ross Katz. Lionsgate
(Dana Hawley / Lionsgate)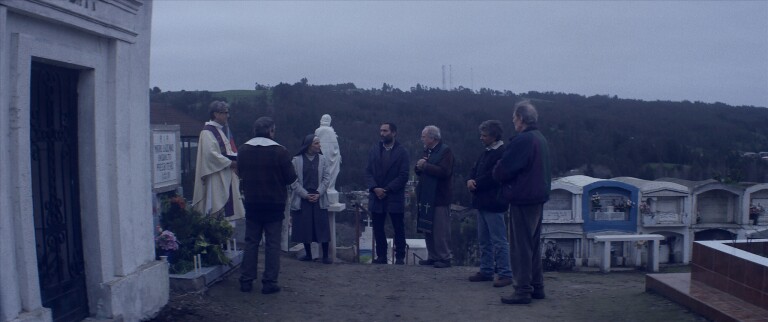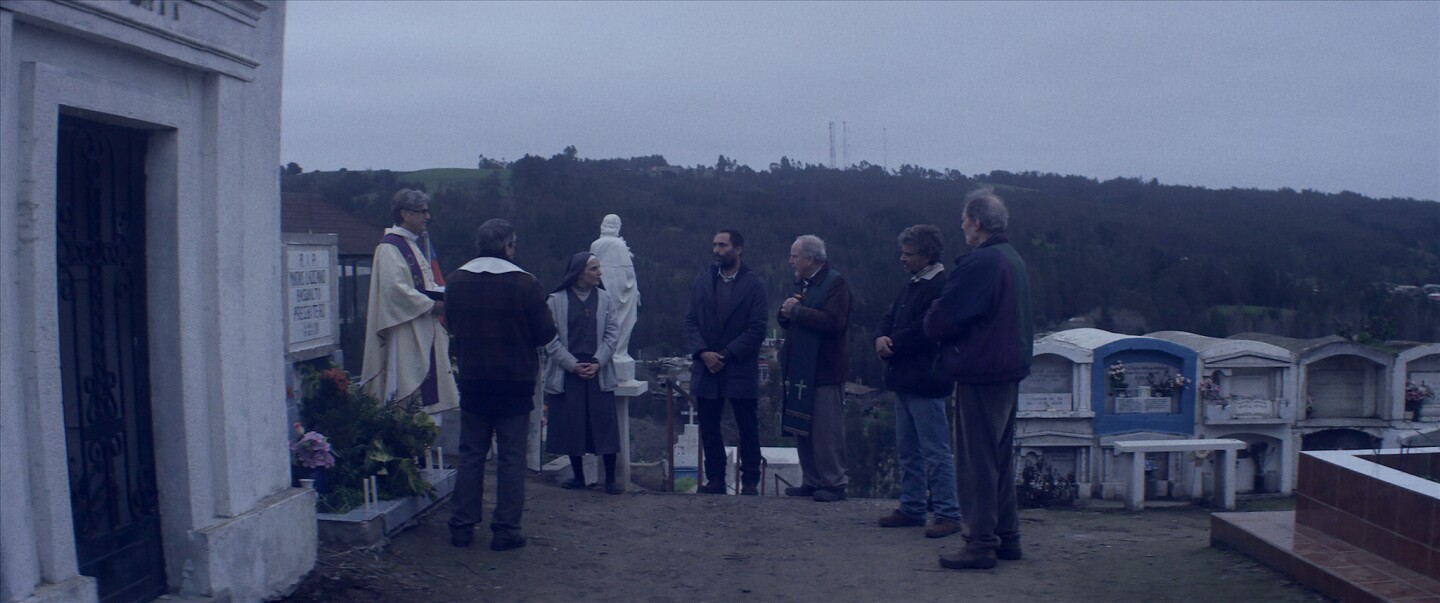 Four disgraced priests are exiled to a secluded house in Chile and tended to by a former nun while they atone for their sins. With Alfredo Castro, Roberto Farías, Antonia Zegers. Written by Guillermo Calderón, Daniel Villalobos, Pablo Larraín. Directed by Larraín. Music Box Films
(Music Box Films)
Strange events befall a farmer and his family when they are banished to the edge of an ominous forest in 1630 New England. With Anya Taylor-Joy, Ralph Ineson, Kate Dickie. Written and directed by Robert Eggers. A24
(Rafy / A24)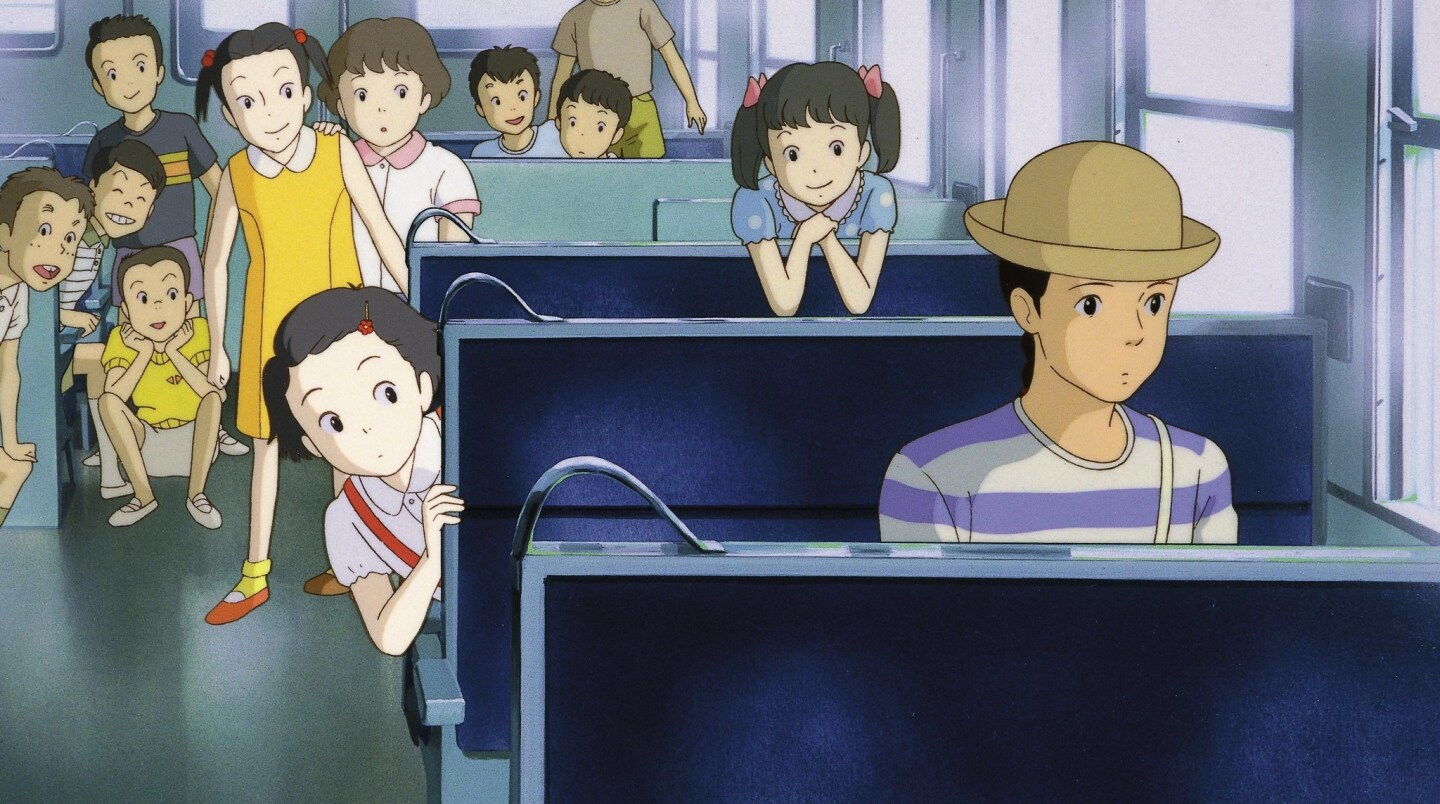 During a train ride from Tokyo to the country, a young woman wonders whether she has been true to her childhood self in this 25th-anniversary English language release of the celebrated animated film. Voices of Daisy Ridley, Dev Patel. Directed by Isao Takahata. GKids
(© 1991 Hotaru Okamoto - Yuko Tone - GNH)
A rookie police officer throws a wrench into the heist plans of crooked cops in league with the Russian mob. With Casey Affleck, Chiwetel Ejiofor, Anthony Mackie. Written by Matt Cook. Directed by John Hillcoat. Open Road Films
(Bob Mahoney / Open Road Films)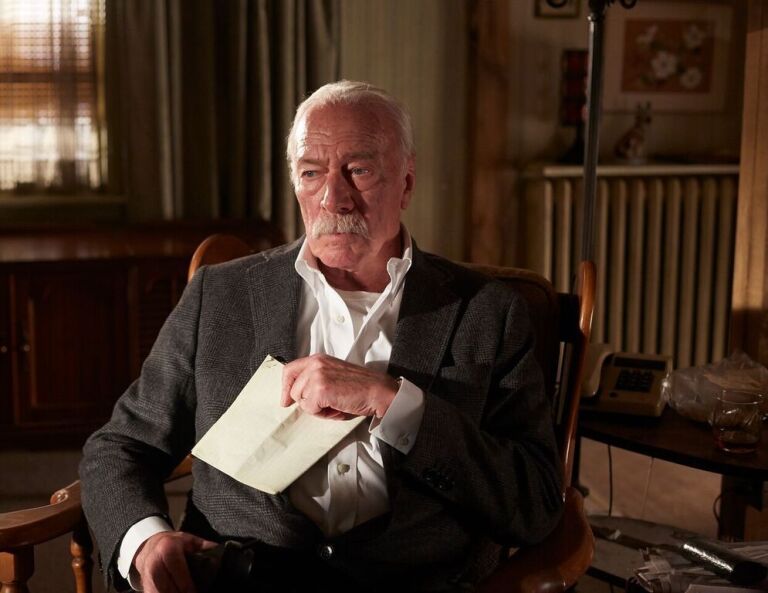 A 90-year-old Auschwitz survivor and his closest friend seek revenge on the German prison guard responsible for the deaths of their families 70 years earlier during World War II. With Christopher Plummer, Martin Landau, Dean Norris. Written by Benjamin August. Directed by Atom Egoyan. A24
(Sophie Giraud / A24)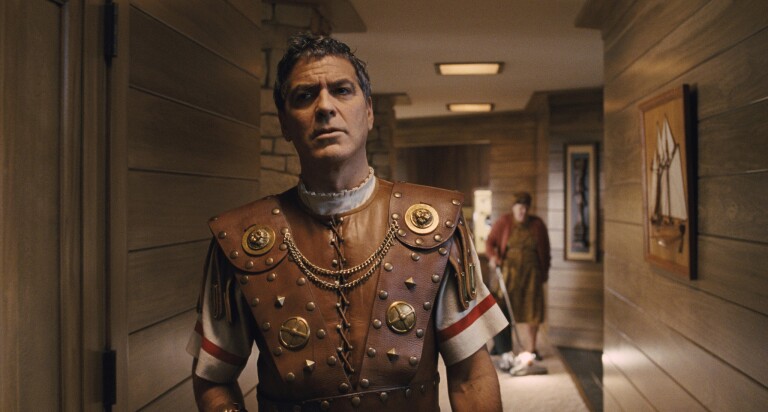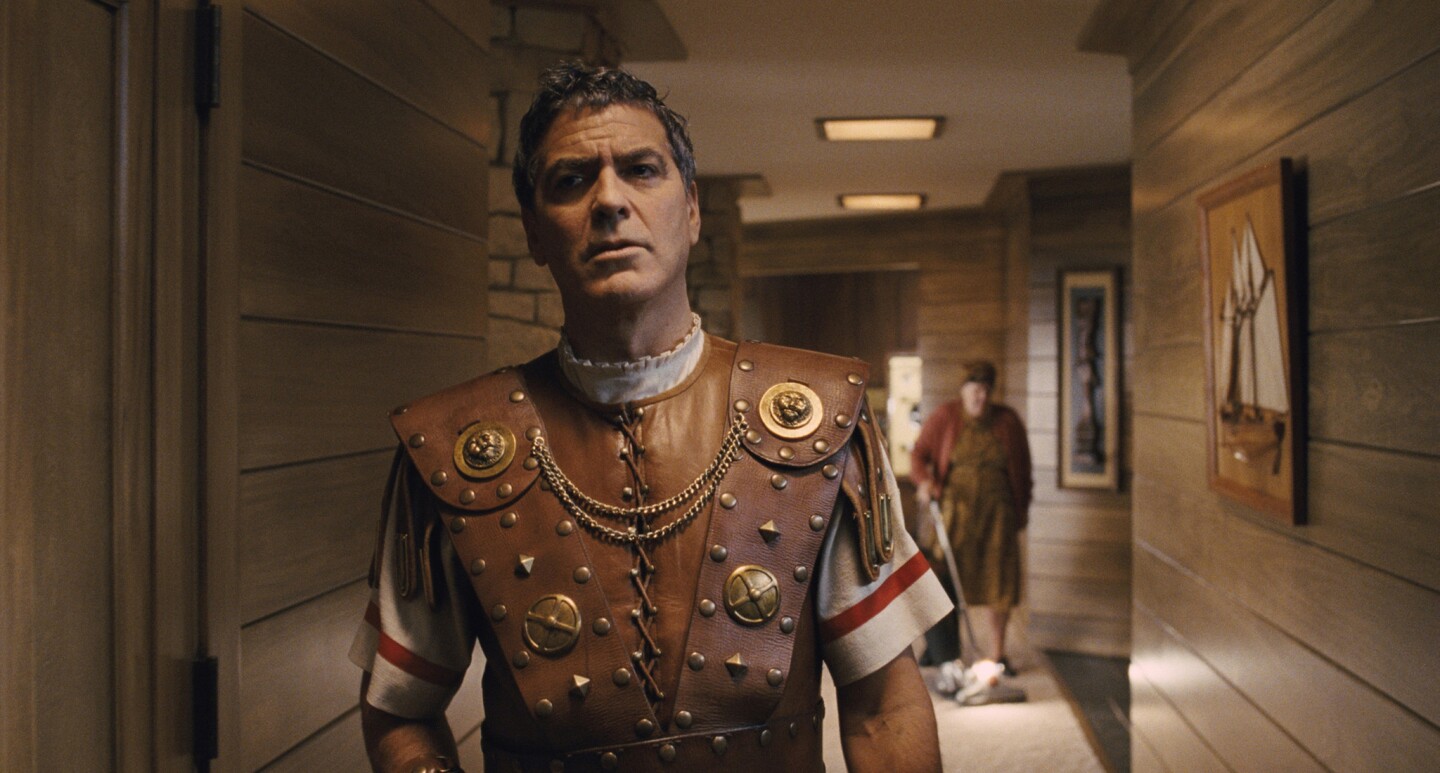 Backlot comedy by the Coen brothers about a movie studio "fixer" during the twilight of Hollywood's Golden Age. With Josh Brolin, George Clooney,Scarlett Johansson. Written and directed by Joel Coen & Ethan Coen. Universal Pictures
(Universal Pictures)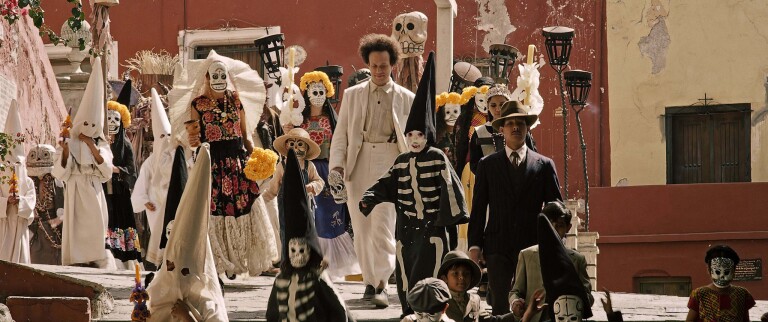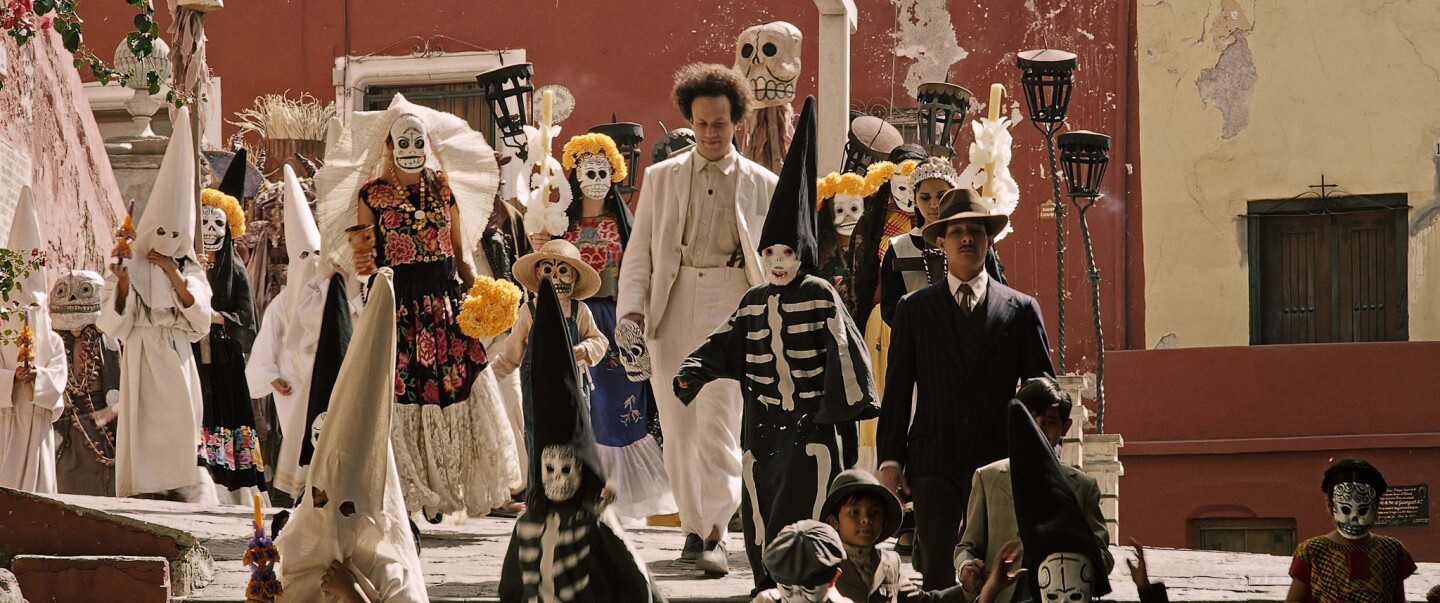 Soviet filmmaker Sergei Eisenstein travels to Mexico in 1931 to make a movie and has life-changing experiences of sex and death. With Elmer Bäck, Luis Alberti, Maya Zapata. Written and directed by Peter Greenaway. Strand Releasing
(Strand Releasing )

Five tales set on a desert highway form this horror anthology from the filmmaking collective Radio Silence. With Kate Beahan, Matt Bettinelli-Olpin, Susan Burke. Directed by Roxanne Benjamin, David Bruckner, Patrick Horvath and Radio Silence. The Orchard
(The Orchard)


Two sheepherding brothers in Iceland who haven't spoken in 40 years fight to save their flocks and livelihoods from a deadly outbreak. With Charlotte Boving, Gudrun Sigurbjornsdottir, Jon Benonysson. Directed by Grímur Hákonarson. Cohen Media Group
(Cohen Media Group)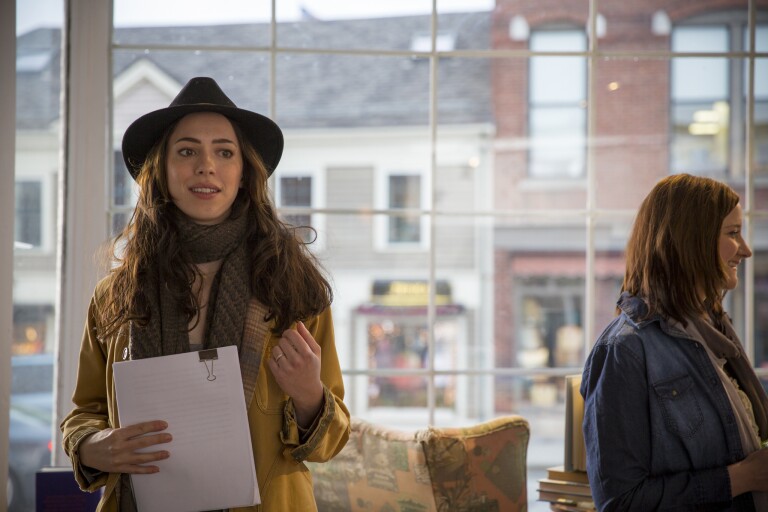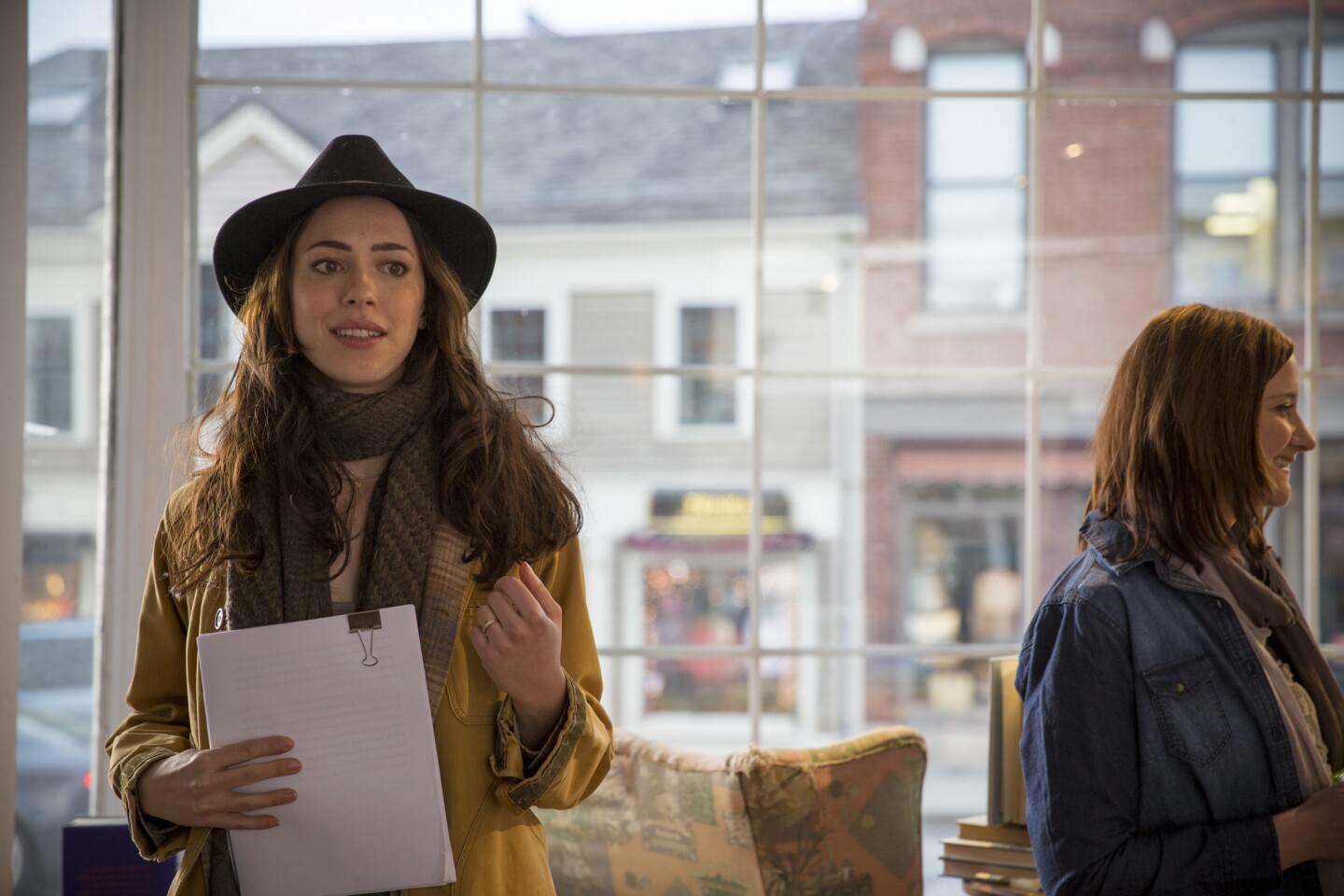 The grieving widow of a well-known musician collaborates with a cocky New York writer on her husband's biography. With Rebecca Hall, Jason Sudeikis, Dianna Agron. Written by Desi Van Til and Sean Mewshaw. Directed by Mewshaw. Starz Digital
(Seacia Pavao / Starz Digital)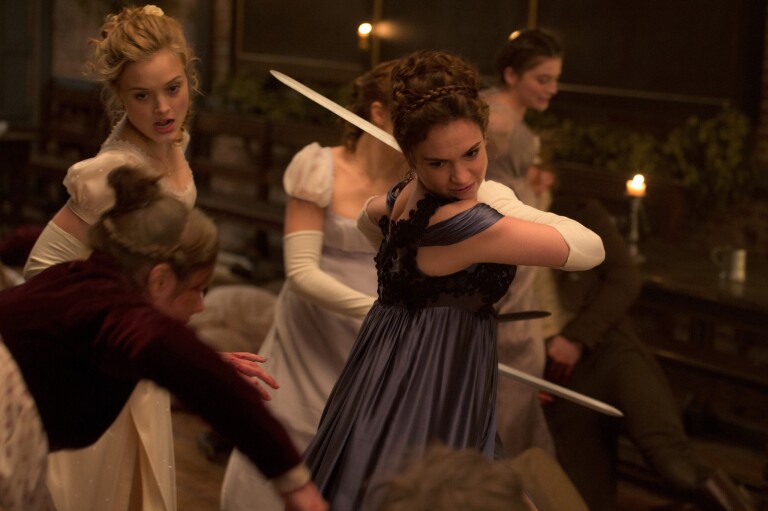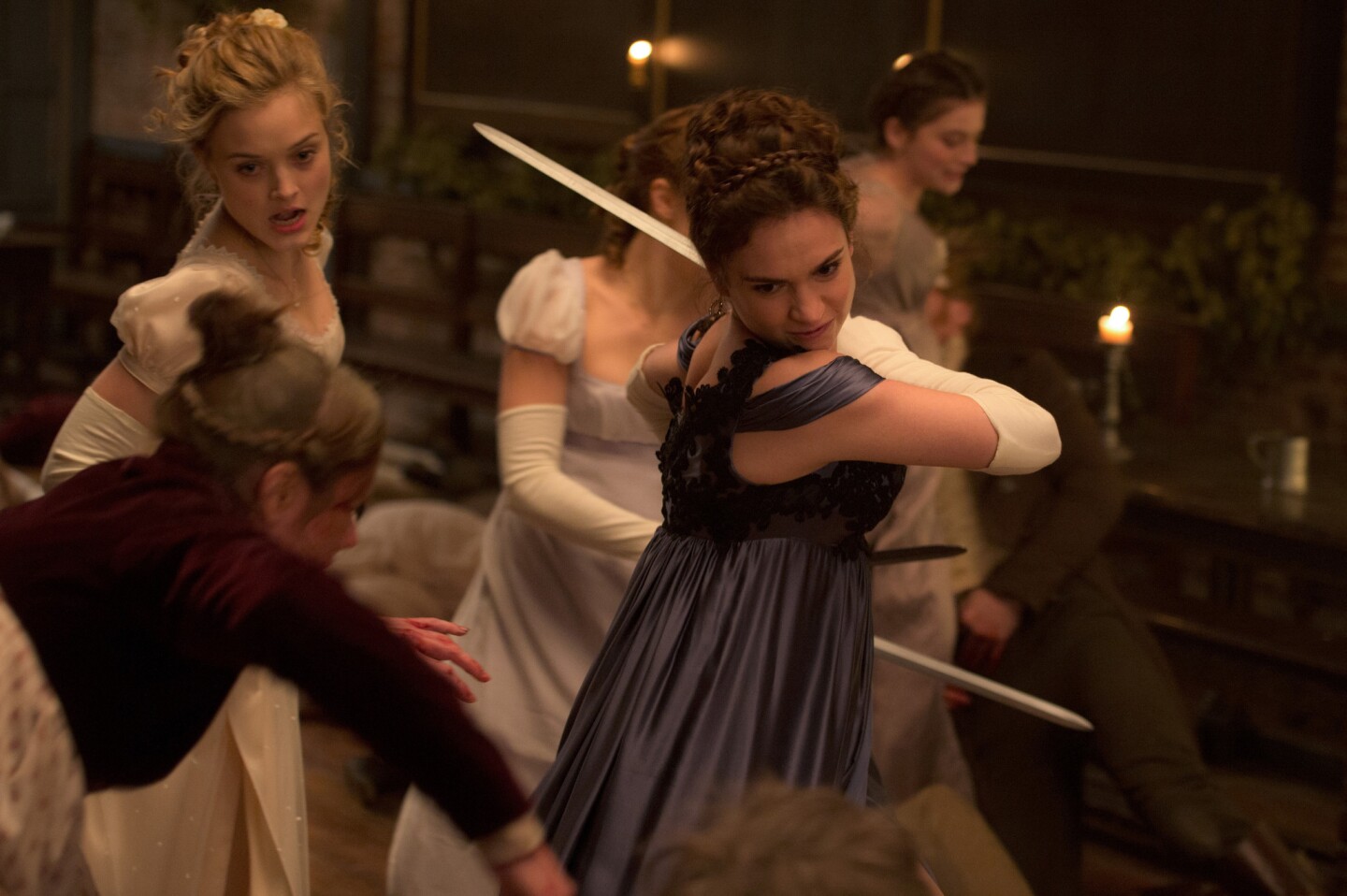 Jane Austen's classic heroine Elizabeth Bennet is now an expert at martial arts and weaponry and must team with zombie killer Mr. Darcy to eradicate the undead. With Lily James, Sam Riley, Jack Huston. Written and directed by Burr Steers, based on the novel by Seth Grahame-Smith. Screen Gems
(Jay Maidment / Sony Pictures Releasing)
A story about a beautiful street musician suffering from memory loss and a disheartened neuroscientist intent on helping her, bringing together New Orleans and the jazz that made it famous. With Aunjanue Ellis, Joaquim de Almeida, Bill Cobbs. Written by Richie Adams, Nicolas Bazan. Directed by Adams. Monterey Media
(Una Vida Productions / Monterey Media)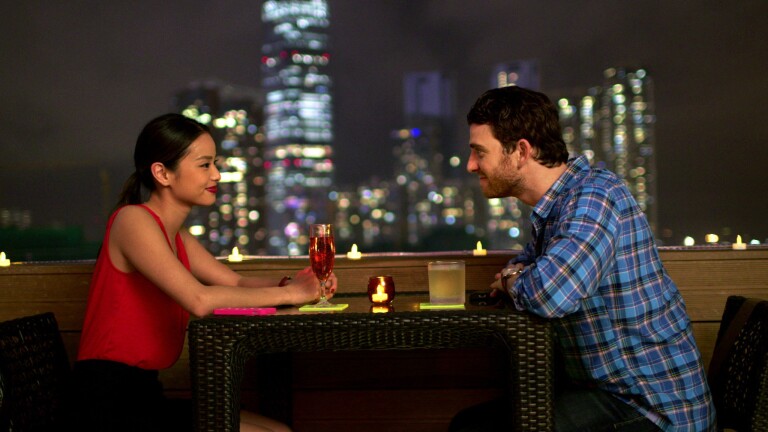 Visiting on business for the first time, a Chinese American toy designer meets an American expat and they enjoy a romantic evening exploring the city's street life. With Jamie Chung and Bryan Greenberg. Written and directed by Emily Ting. Gravitas Ventures
(Gravitas Ventures)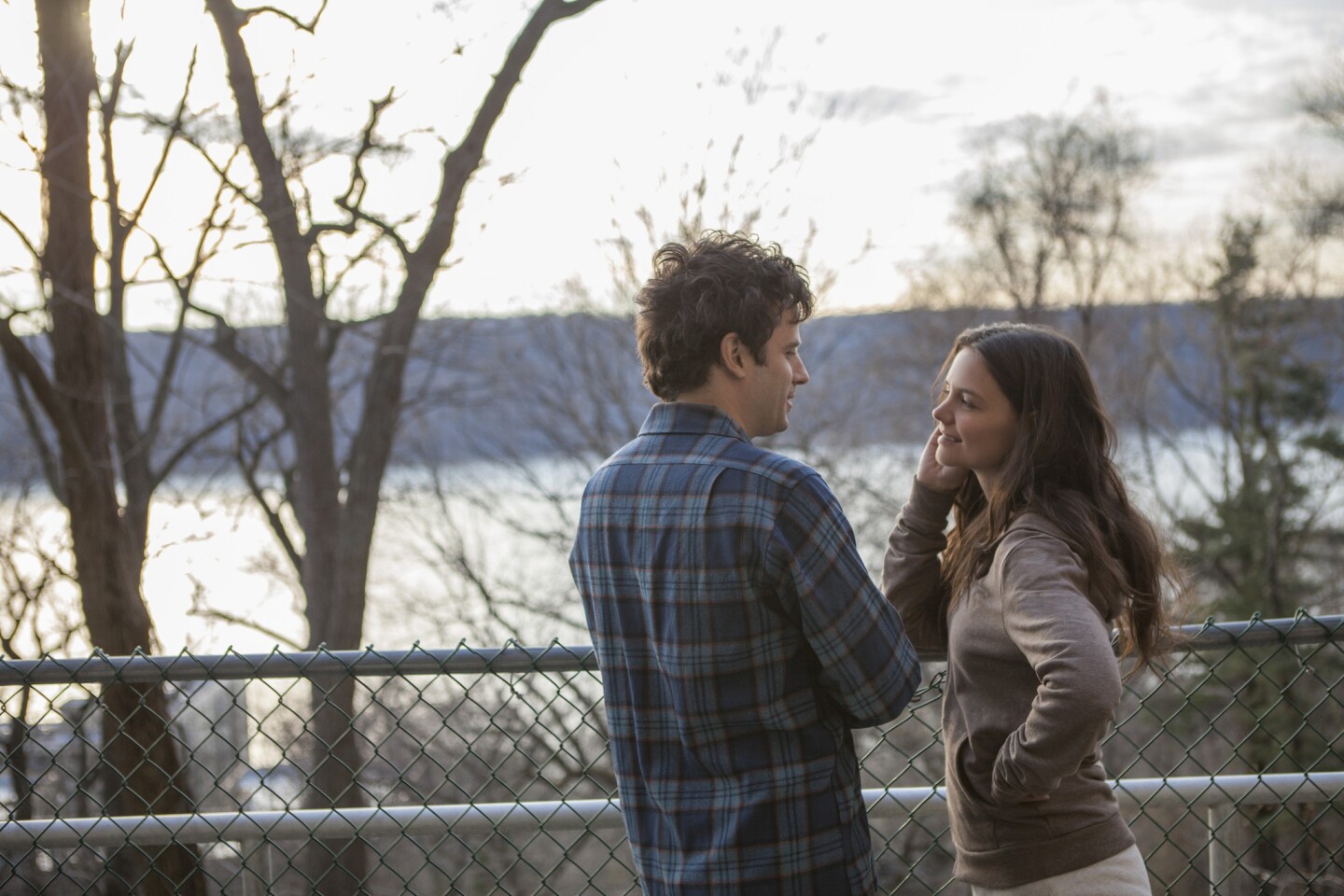 Two bipolar poets drive each other to new extremes — both high and low. With Katie Holmes, Luke Kirby, Griffin Dunne. Written and directed by Paul Dalio. Roadside Attractions
(Joey Kuhn / Roadside Attractions)
Director Michael Moore turns to Europe and elsewhere looking for ways to cure the U.S.' most serious ills in this globe-trotting documentary. Distributed by Tom Quinn, Jason Janego, Tim League
(Courtesy Dog Eat Dog Films)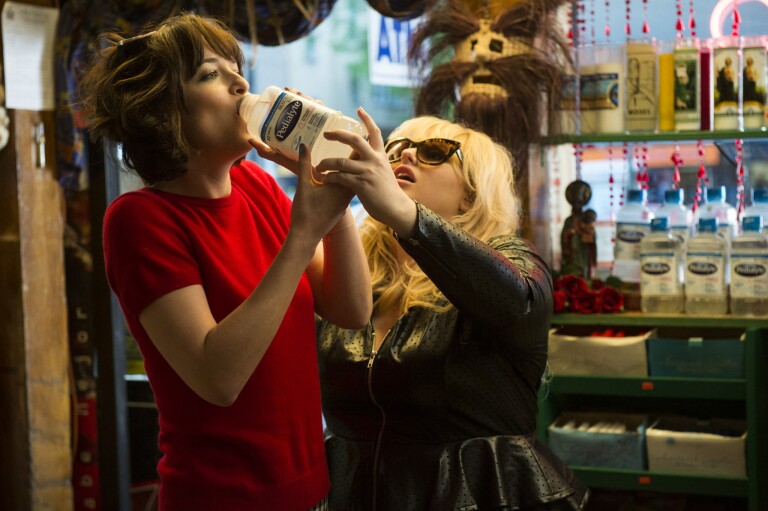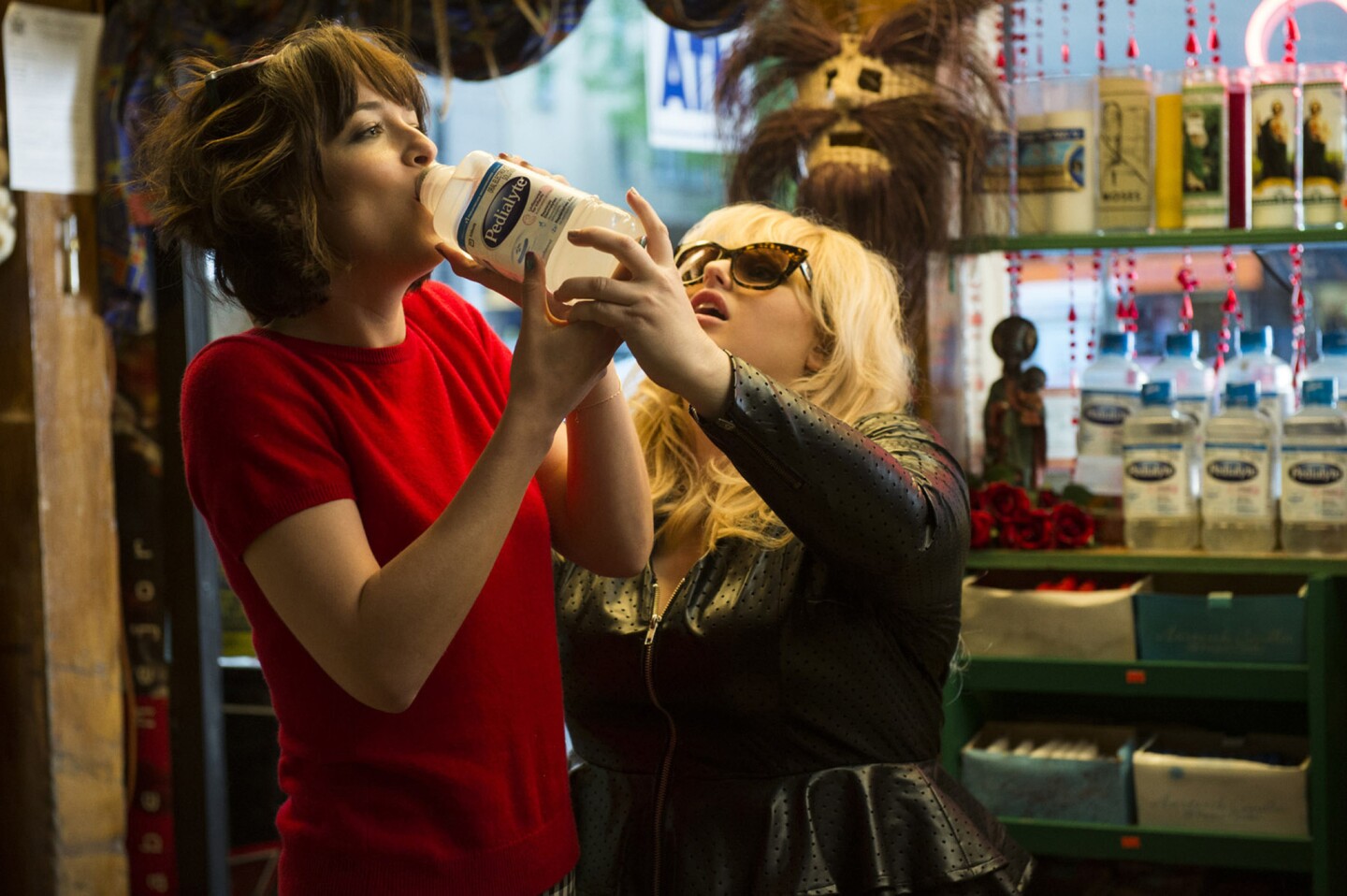 Young unmarrieds in New York City navigate the complex intersections of love and sex. With Dakota Johnson, Rebel Wilson, Damon Wayans Jr. Written by Abby Kohn & Marc Silverstein and Dana Fox, screen story by Abby Kohn & Marc Silverstein. Directed by Christian Ditter. Warner Bros.
(Barry Wetcher / Warner Bros.)
Rome orders a military tribune to investigate Jesus' final weeks and quell a potential uprising in Jerusalem. With Joseph Fiennes, Tom Felton, Peter Firth, Cliff Curtis. Written by Kevin Reynolds and Paul Aiello. Directed by Kevin Reynolds. Screen Gems
(Rosie Collins / Sony Pictures Releasing)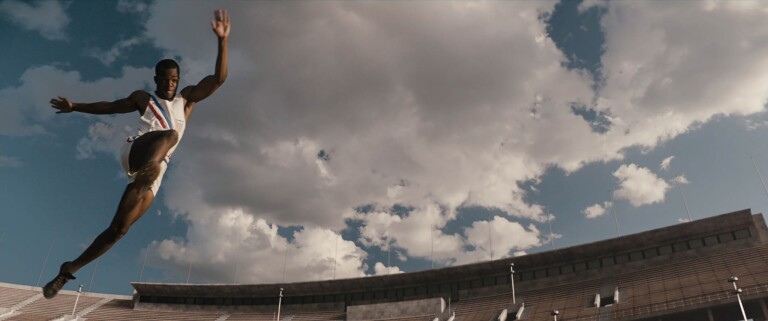 Track star Jesse Owens competes in the 1936 Berlin Olympics, a living affront to Adolf Hitler's ideas of Aryan supremacy. With Stephan James, Jason Sudeikis, Jeremy Irons. Written by Joe Shrapnel and Anna Waterhouse. Directed by Stephen Hopkins. Focus Features
(Focus Features )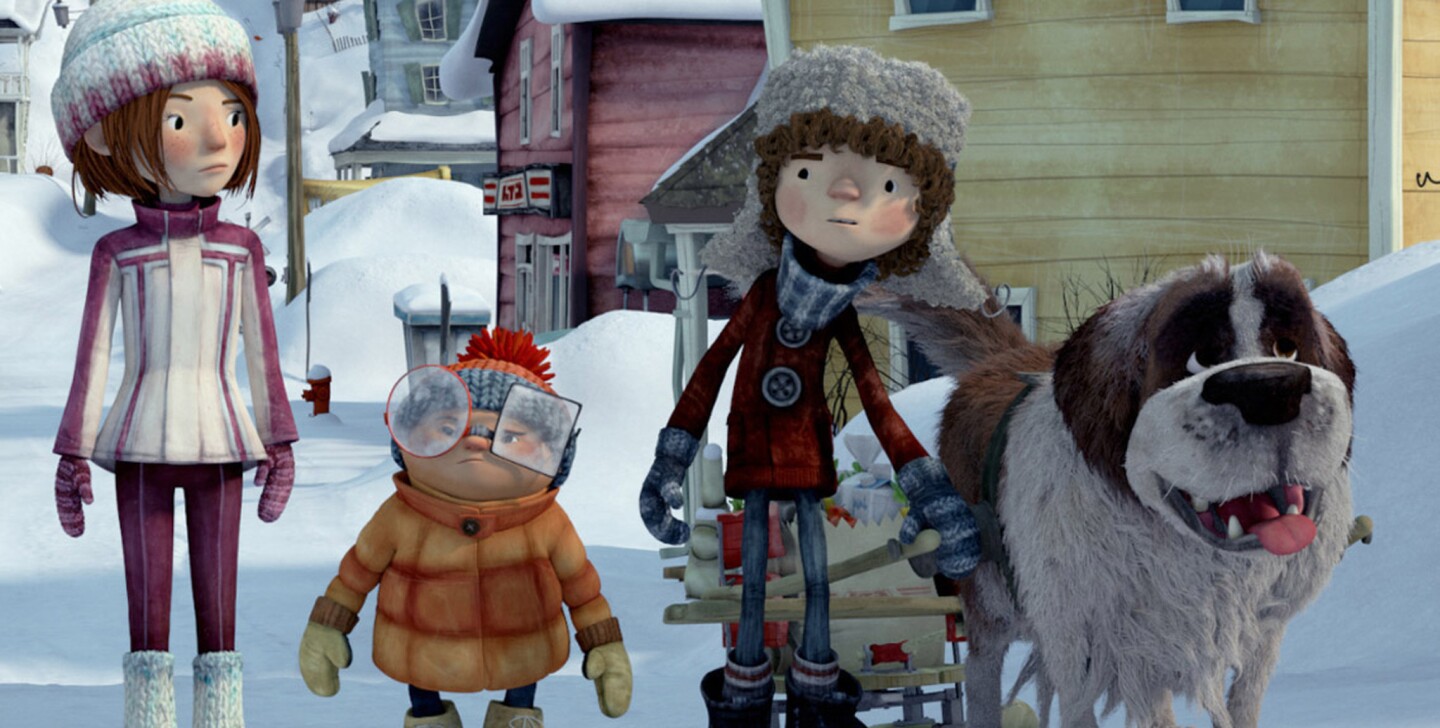 Animated musical based on the 1984 French Canadian film "La Guerre des Tuques" about children in a small town who pick sides for an epic snowball fight. With Sandra Oh, Ross Lynch, Angela Galuppo. Directed by Jean-François Pouliot; co-directed by François Brisson. Shout! Factory Films
(Shout Factory)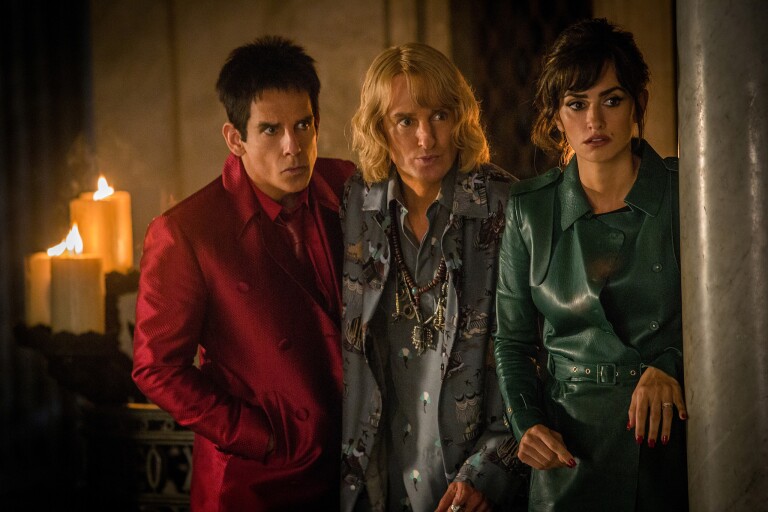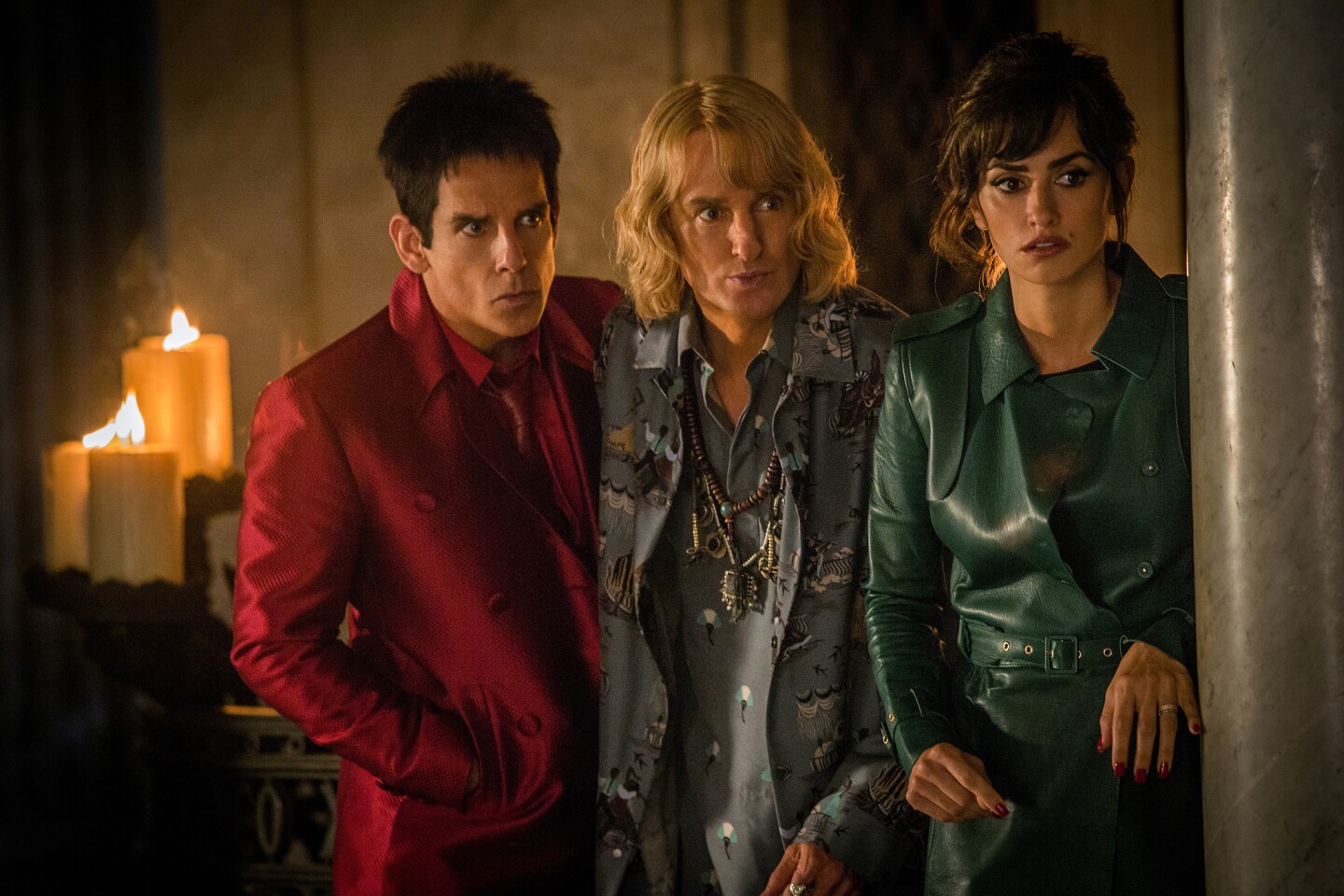 Dense supermodels Derek Zoolander and Hansel McDonald return in this sequel to the 2001 high-fashion spoof. With Ben Stiller, Owen Wilson, Will Ferrell. Directed by Ben Stiller. Paramount Pictures
(Philippe Antonello / Paramount Pictures)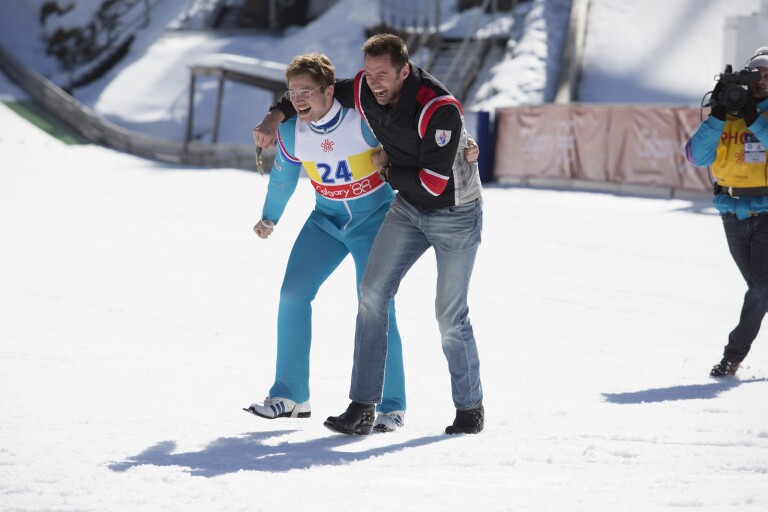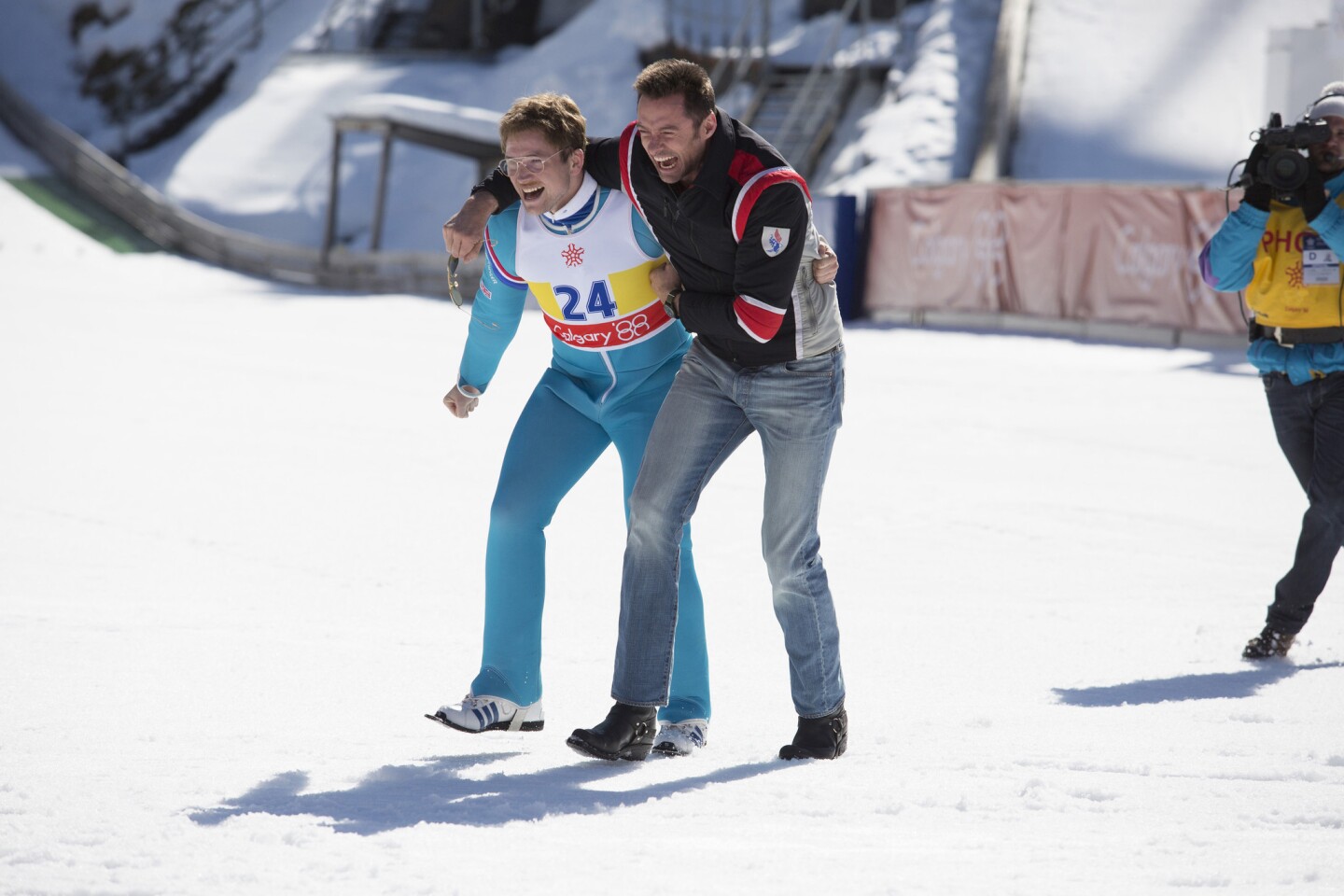 Inspirational story of Eddie Edwards, the unlikely British ski jumper who captivated the world at the 1988 Calgary Winter Olympics. With Taron Egerton, Christopher Walken and Hugh Jackman. Written by Sean Macaulay. Directed by Dexter Fletcher. 20th Century Fox
(Larry Horricks / Twentieth Century Fox)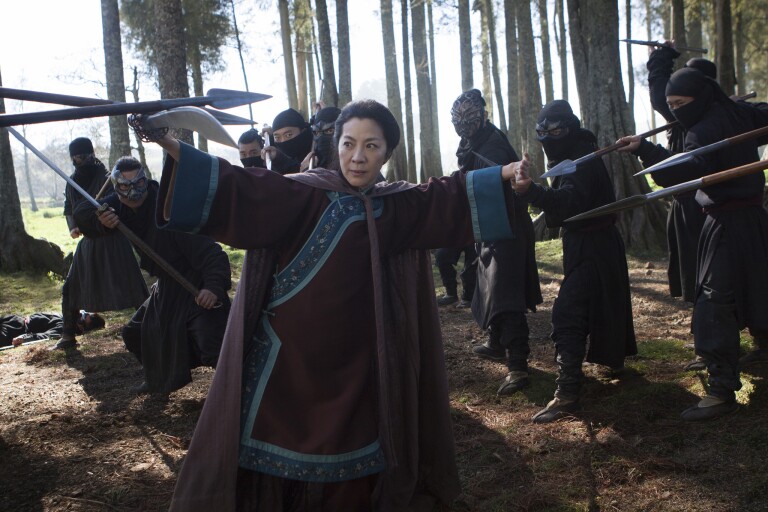 Follow-up to the Oscar-winning 2000 martial arts hit is another epic tale set in China's Qing Dynasty. With Michelle Yeoh, Donnie Yen, Harry Shum Jr., Jason Scott Lee, Roger Yuan, Eugenia Yuan, Natasha Liu Bordizzo. Written by John Fusco. Directed by Yuen Woo-Ping. Netflix
(Rico Torres / Netflix)
To save his true love, mortal hero Bek teams with god Horus to battle Set, the god of darkness, who illegitimately occupies the throne of Egypt. With Nikolaj Coster-Waldau, Brenton Thwaites, Chadwick Boseman. Written by Matt Sazama & Burk Sharpless. Directed by Alex Proyas. Summit Entertainment
(Lionsgate)
Rookie cop Judy Hopps — a bunny — teams with slick con-artist fox Nick Wilde to solve a mystery in Disney's 55th animated feature. Voices by Ginnifer Goodwin, Jason Bateman, Shakira, Idris Elba, J.K. Simmons, Nate Torrence, Jenny Slate, Tommy Chong, Octavia Spencer, Bonnie Hunt, Don Lake, Alan Tudyk, Tommy "Tiny" Lister, Raymond Persi, Katie Lowes, Jesse Corti, John DiMaggio. Directed by Byron Howard, Rich Moore, co-directed by Jared Bush. Walt Disney Pictures
(Walt Disney Pictures)
The funeral of the British prime minister is the target of terrorists in this sequel to the 2013 hit "Olympus Has Fallen." With Gerard Butler, Aaron Eckhart, Morgan Freeman, Alon Moni Aboutboul, Angela Bassett, Robert Forster, Jackie Earle Haley, Melissa Leo, Radha Mitchell, Sean O'Bryan, Charlotte Riley, Waleed Zuaiter. Written by Creighton Rothenberger & Katrin Benedikt and Christian Gudegast and Chad St. John. Directed by Babak Najafi. Gramercy Pictures
(David Appleby / Gramercy Pictures)
Christian Bale stars as a Los Angeles screenwriter on the edge in writer-director Terrence Malick's drama. With Cate Blanchett, Natalie Portman, Brian Dennehy, Antonio Banderas, Wes Bentley, Isabel Lucas, Teresa Palmer, Armin Mueller-Stahl, Freida Pinto, Cherry Jones, Joe Manganiello, Haley Bennett, Imogen Poots, Ryan O'Neal, Joel Kinnaman, Jason Clarke, Shea Whigham, Jocelin Donahue, Sergey Bodrov, Nick Offerman, Ben Kingsley, Thomas Lennon. Broad Green Pictures
(Melinda Sue Gordon / Broad Green Pictures)
Migrants are hunted by a gun-wielding psychopath along the U.S.-Mexico border. With Gael García Bernal, Jeffrey Dean Morgan, Alondra Hidalgo. Written by Jonás Cuarón and Mateo García. Directed by Cuarón. STX Entertainment
(Courtesy of STX Entertainment)
Sacha Baron Cohen plays a football hooligan in Northern England who sets out to find his sibling — they were adopted by different families — unaware he is now an MI6 agent. With Mark Strong, Isla Fisher, Rebel Wilson, Gabourey Sidibe, Penélope Cruz. Directed by Louis Leterrier. Columbia Pictures
(Daniel Smith / Columbia Pictures)
The 7-year-old Jesus Christ and family discover the nature of his divine being. With Adam Greaves-Neal, Clive Russell, Vincent Walsh, Sara Lazzaro, Christian McKay and Sean Bean. Written by Betsy Giffen Nowrasteh & Cyrus Nowrasteh. Directed by Cyrus Nowrasteh. Focus Features
(Focus Features)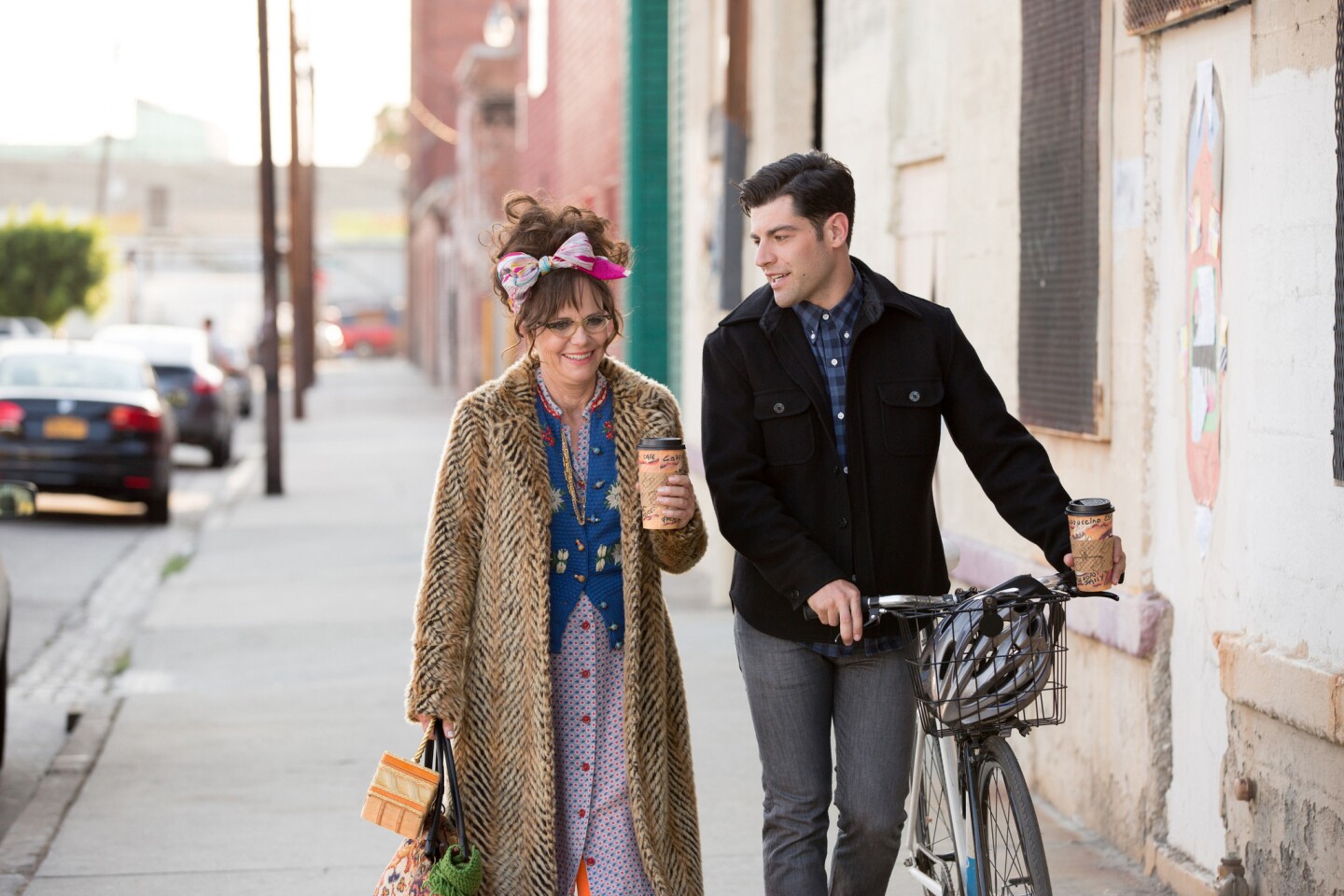 Sally Field stars as a woman who experiences a late-in-life renaissance via a self-help seminar and a handsome new co-worker. With Max Greenfield, Beth Behrs, Wendi McLendon-Covey, Stephen Root, Elizabeth Reaser, Natasha Lyonne, Tyne Daly, Peter Gallagher. Written by Michael Showalter, Laura Terruso. Directed by Showalter. Roadside Attractions
(Roadside Attractions)
A joint U.S.-British military operation to capture terrorists in Kenya using drones takes a potentially deadly turn. With Helen Mirren, Aaron Paul, Alan Rickman, Barkhad Abdi, Jeremy Northam, Iain Glen and Phoebe Fox. Written by Guy Hibbert. Directed by Gavin Hood. Bleecker Street
(Bleecker Street)
Los Angeles Times food critic Jonathan Gold leads a gustatorial odyssey through Los Angeles in this documentary. Directed by Laura Gabbert. Sundance Selects
(Sundance Selects)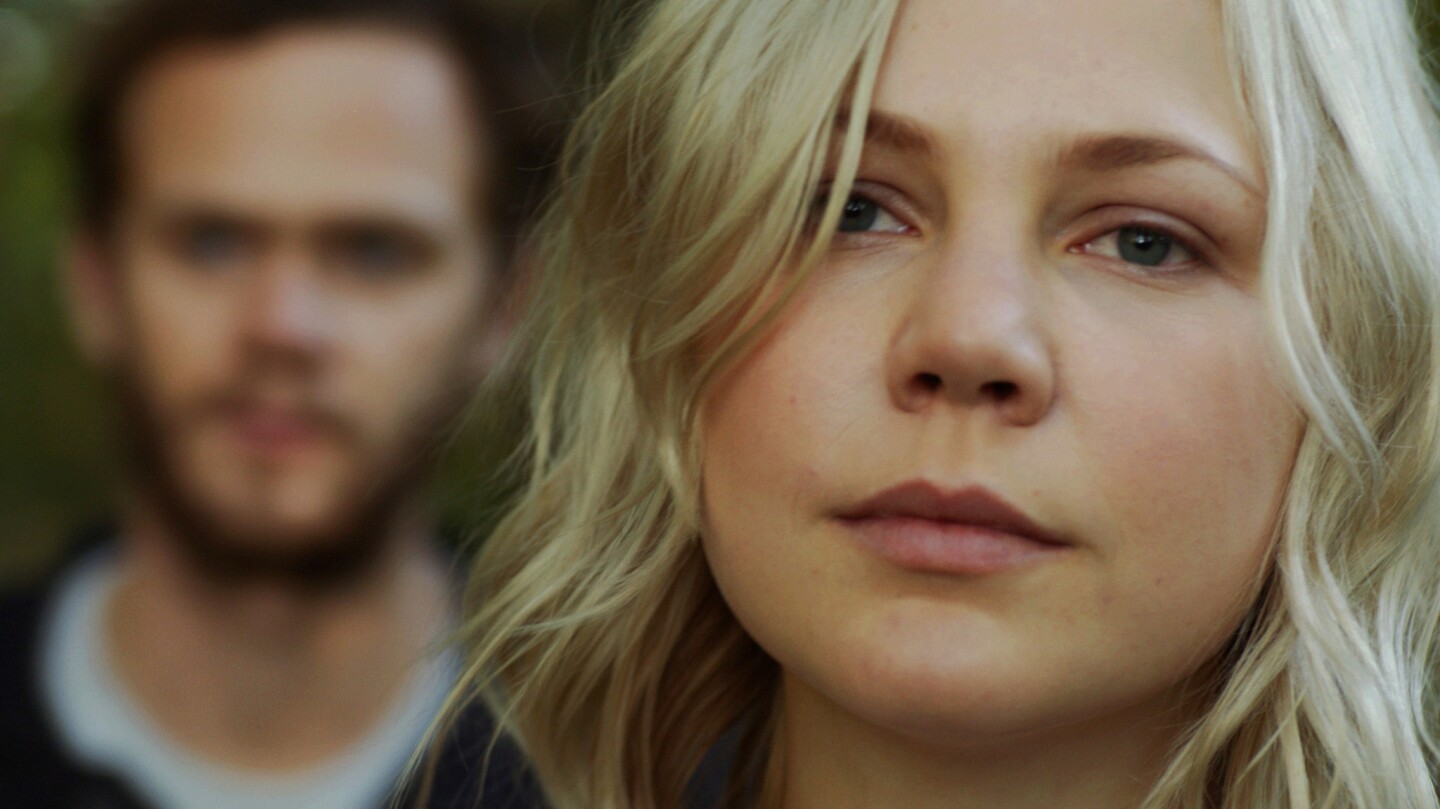 Cousins battle an unnerving attraction to each other as they unravel the mystery at the heart of a family feud. With Joseph Cross, Adelaide Clemens, Deborah Ann Woll, Ricky Jay, Richard Schiff. Written by Justin Lerner, Katharine O'Brien. Directed by Lerner. Film Movement
(Quyen Tran / Film Movement)
Working on a campaign for Augmented Reality glasses, a Brooklyn advertising executive blurs the lines of reality through his obsession with a friend's girlfriend. With Benjamin Dickinson, Dan Gill, Alexia Rasmussen, Reggie Watts. Directed by Benjamin Dickinson. Magnolia Pictures/Amazon Studios
(Magnolia Pictures/Amazon Studios)
The death of an old friend triggers an impromptu reunion of former high school classmates. With Kaley Cuoco, Sasha Pieterse, Cody Horn, Virginia Madsen, Landon Liboiron. Written and directed by Matthew McDuffie. Monterey Media
(Best Possible Worlds, LLC. / Monterey Media)
After an accident, a young girl with an incurable disease experiences a reversal unexplainable by medical experts. With Jennifer Garner, Martin Henderson, John Carroll Lynch, Kylie Rogers, Eugenio Derbez, Queen Latifah. Written by Randy Brown. Directed by Patricia Riggen. Screen Gems
(Screen Gems)
Michael Shannon stars as a father who takes his supernaturally empowered son on the run from religious zealots, law enforcement and the Feds. With Joel Edgerton, Kirsten Dunst, Adam Driver, Jaeden Lieberher, Bill Camp, Scott Haze, Paul Sparks, Sam Shepard. Written and directed by Jeff Nichols. Warner Bros.
(Warner Bros.)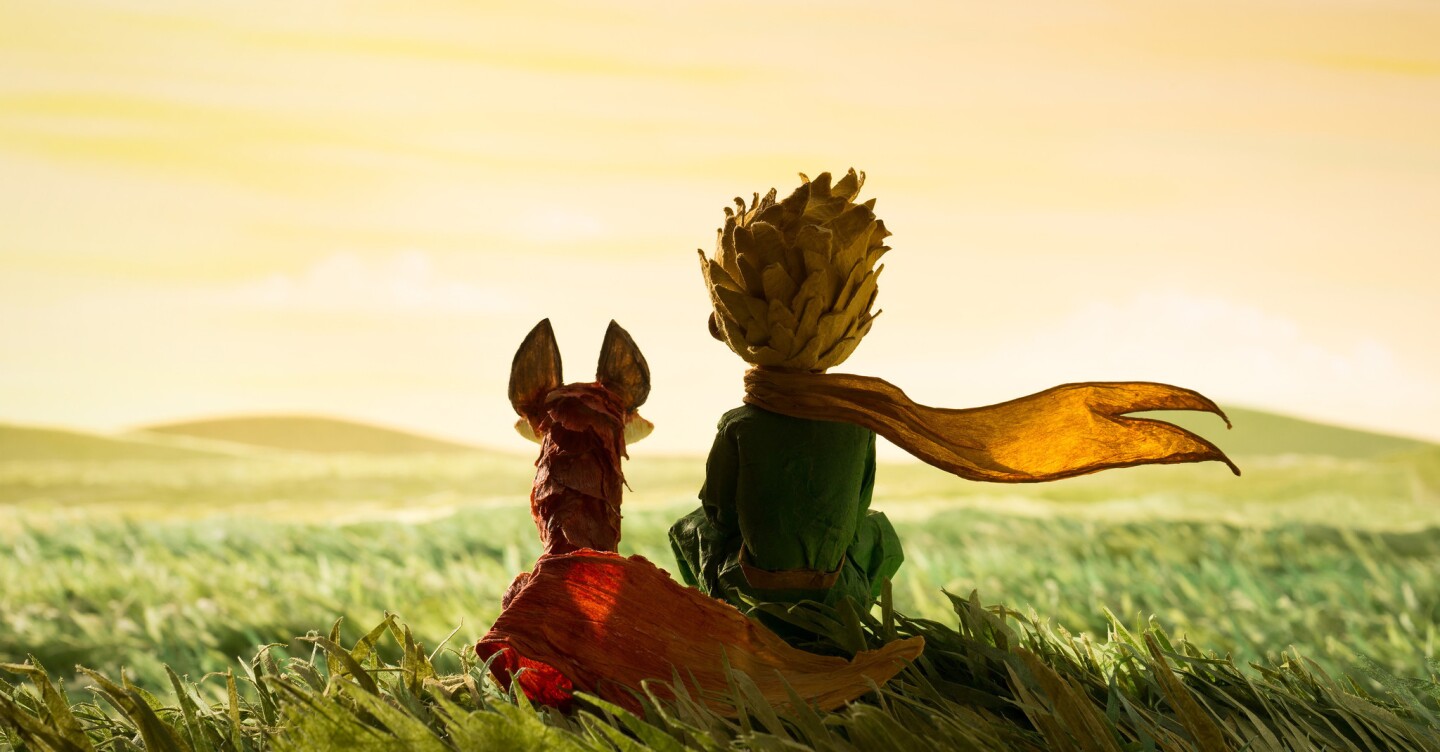 The 1943 allegorical novella by Antoine de Saint-Exupéry in which the title character falls to Earth from an asteroid and encounters an aviator gets the animated feature treatment. Voices of Jeff Bridges, Rachel McAdams, Paul Rudd, Bud Cort, Marion Cotillard, Benicio Del Toro, James Franco, Ricky Gervais, Paul Giamatti, Riley Osborne, Albert Brooks, Mackenzie Foy. Directed by Mark Osborne. Paramount Pictures
(Paramount Pictures)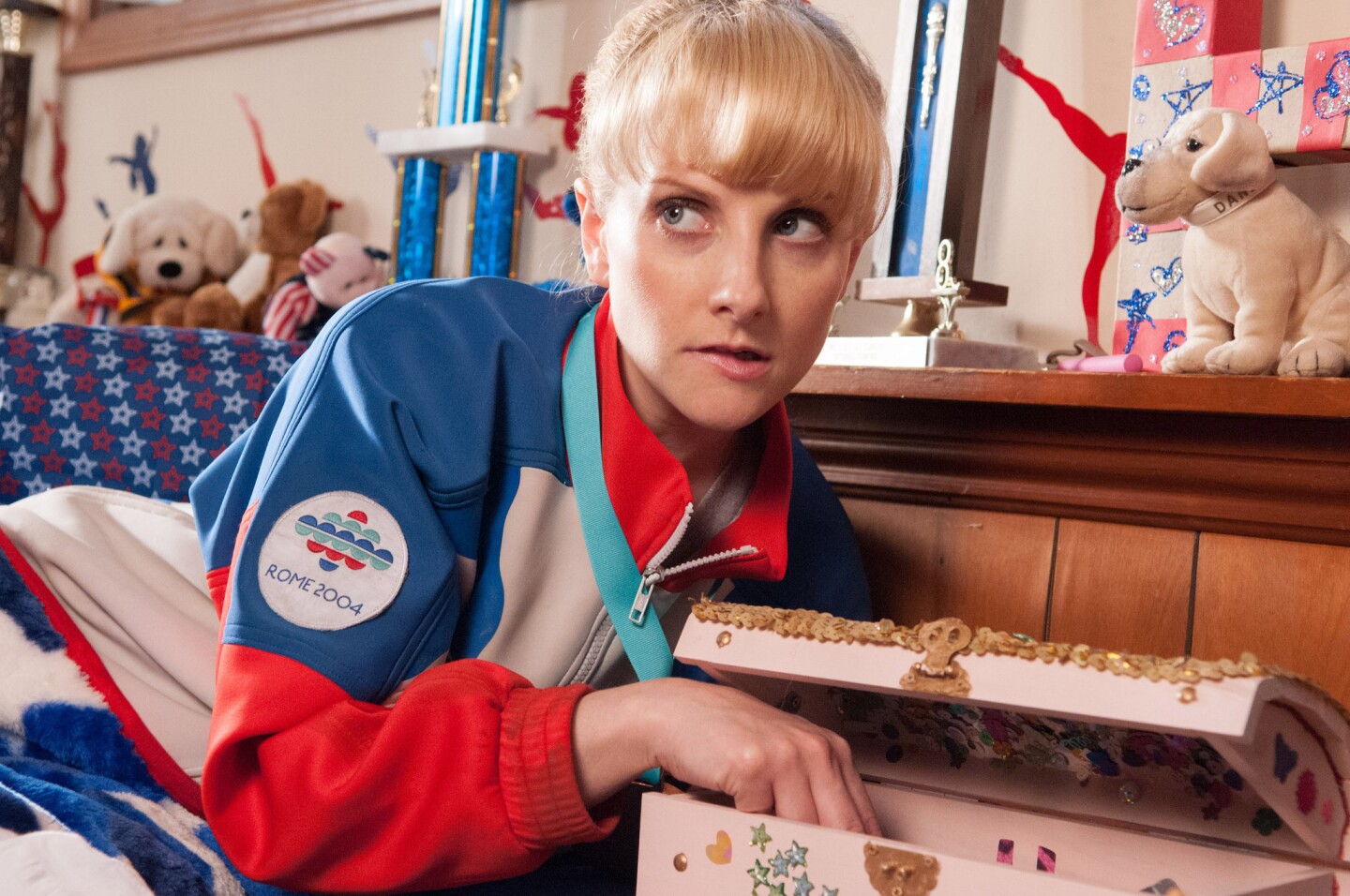 Melissa Rauch co-wrote the screenplay and stars as a washed-up gymnast living off her laurels who is forced to coach a new local prodigy. With Rauch, Gary Cole, Haley Lu Richardson. Written by Rauch, Winston Rauch. Directed by Bryan Buckley. Sony Pictures Classics
(Sony Pictures Classics)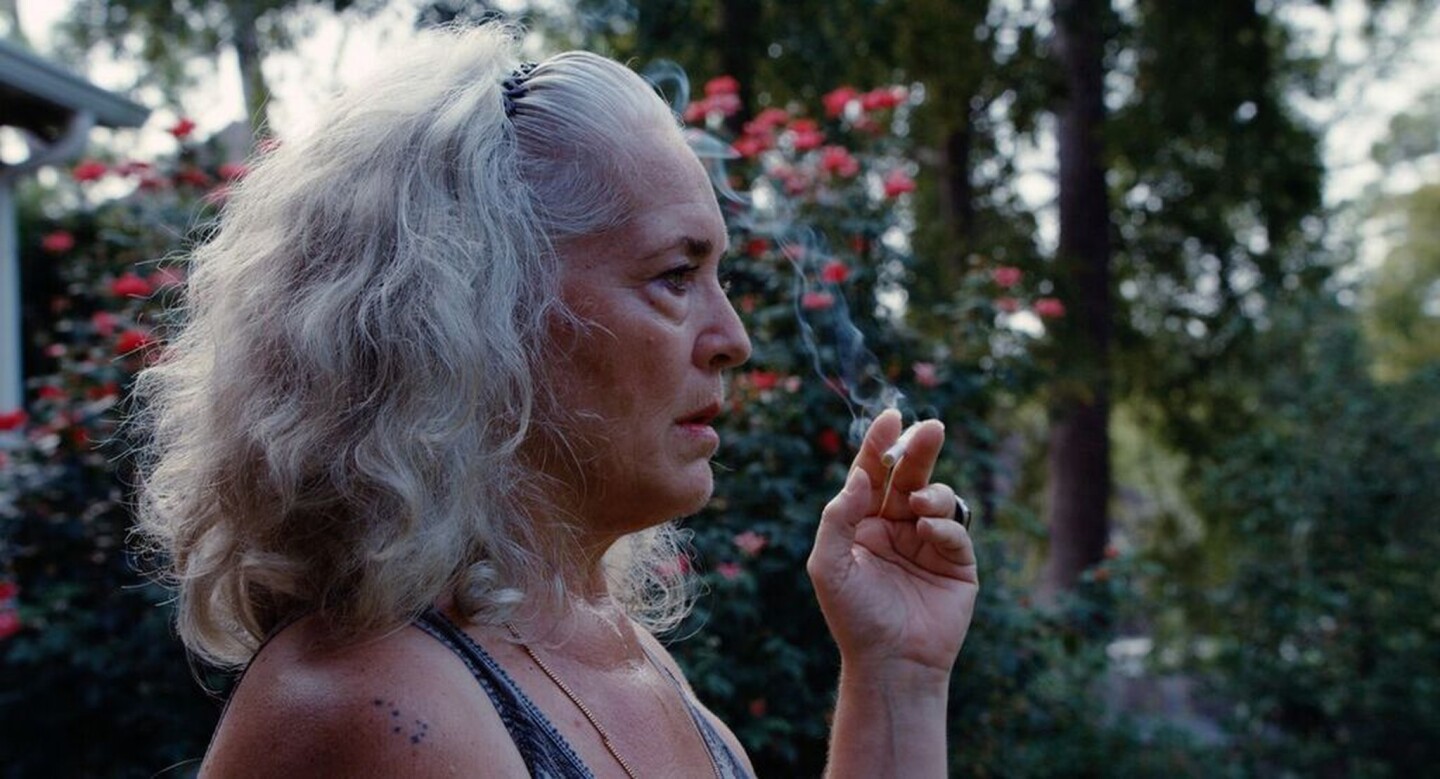 Thanksgiving is the backdrop as a Texas woman returns home to the family she abandoned years earlier. With Krisha Fairchild, Robyn Fairchild, Bill Wise, Trey Edward Shults, Chris Doubek, Olivia Grace Applegate, Alex Dobrenko, Chase Joliet, Written and directed by Trey Edward Shults. A24
(A24)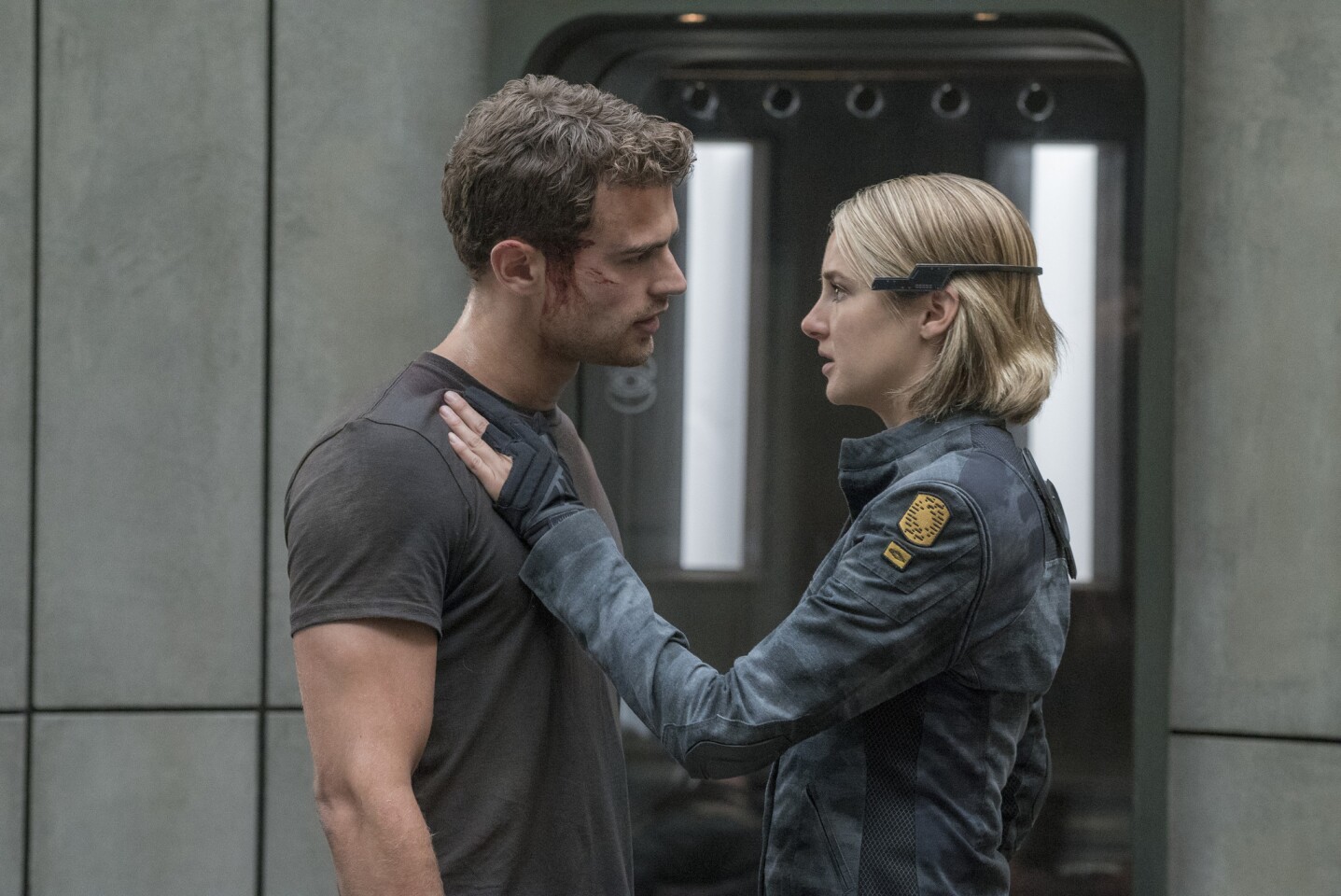 In the final installment of the trilogy, Tris and Ford go beyond the walls enclosing Chicago and face shocking new discoveries. With Shailene Woodley, Theo James, Jeff Daniels, Octavia Spencer, Ray Stevenson, Zoë Kravitz, Miles Teller, Ansel Elgort, Maggie Q, Mekhi Phifer, Daniel Dae Kim, Bill Skarsgård, Rebecca Pidgeon, Xander Berkeley, Keiynan Lonsdale, Jonny Weston, Nadia Hilker, Andy Bean, Naomi Watts. Written by Noah Oppenheim and Adam Cooper & Bill Collage and Stephen Chbosky, based on the novel by Veronica Roth. Directed by Robert Schwentke. Summit Entertainment
(Summit Entertainment)
Tom Hiddleston stars as the tormented country legend Hank Williams, a leading singer-songwriter of the 1940s and '50s. With Elizabeth Olsen, Cherry Jones, Bradley Whitford, Maddie Hasson, Wrenn Schmidt. Written and directed by Marc Abraham. Sony Pictures Classics
(Sony Pictures Classics)
Ben Affleck dons the cowl to take on Henry Cavill's Man of Steel in the duo's first big-screen pairing. With Amy Adams, Jesse Eisenberg, Diane Lane, Laurence Fishburne, Jeremy Irons, Holly Hunter, Gal Gadot, Scoot McNairy, Callan Mulvey, Tao Okamoto. Written by Chris Terrio and David S. Goyer. Directed by Zack Snyder. Warner Bros.
(Warner Bros.)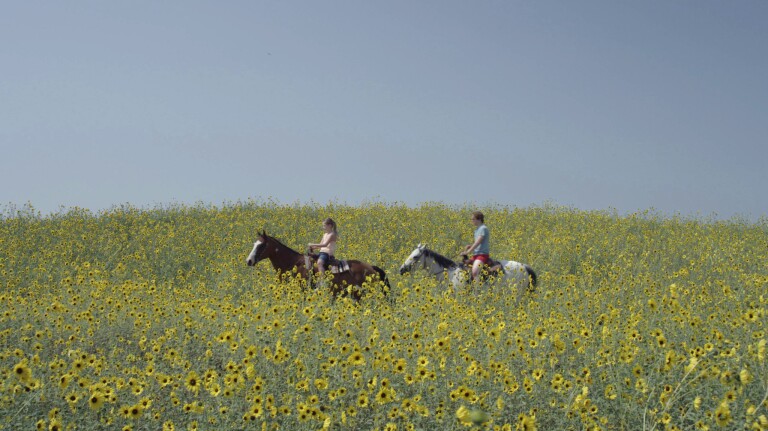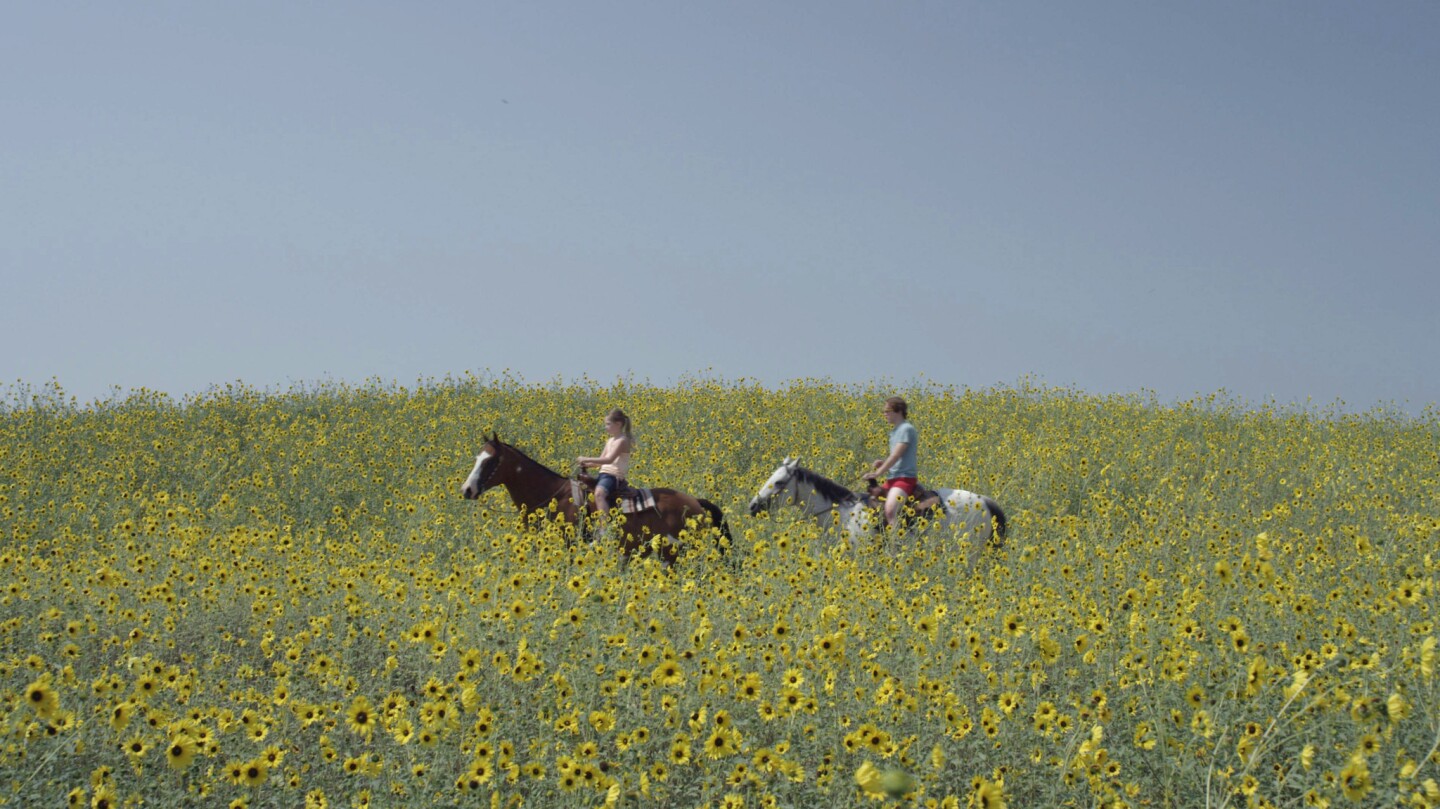 A gay teen from California unearths family secrets when he attends a reunion in Nebraska. With Logan Miller, Robin Weigert, Josh Hamilton, Richard Schiff, Ursula Parker. Written and directed by Matt Sobel. Film Movement
(Film Movement)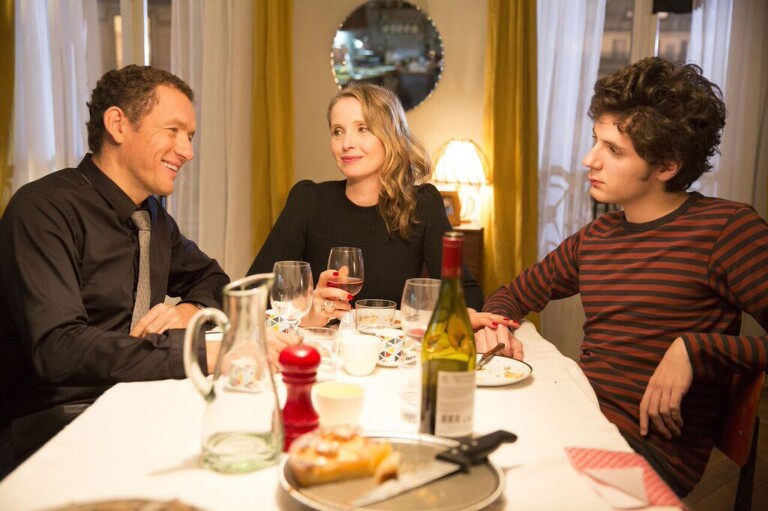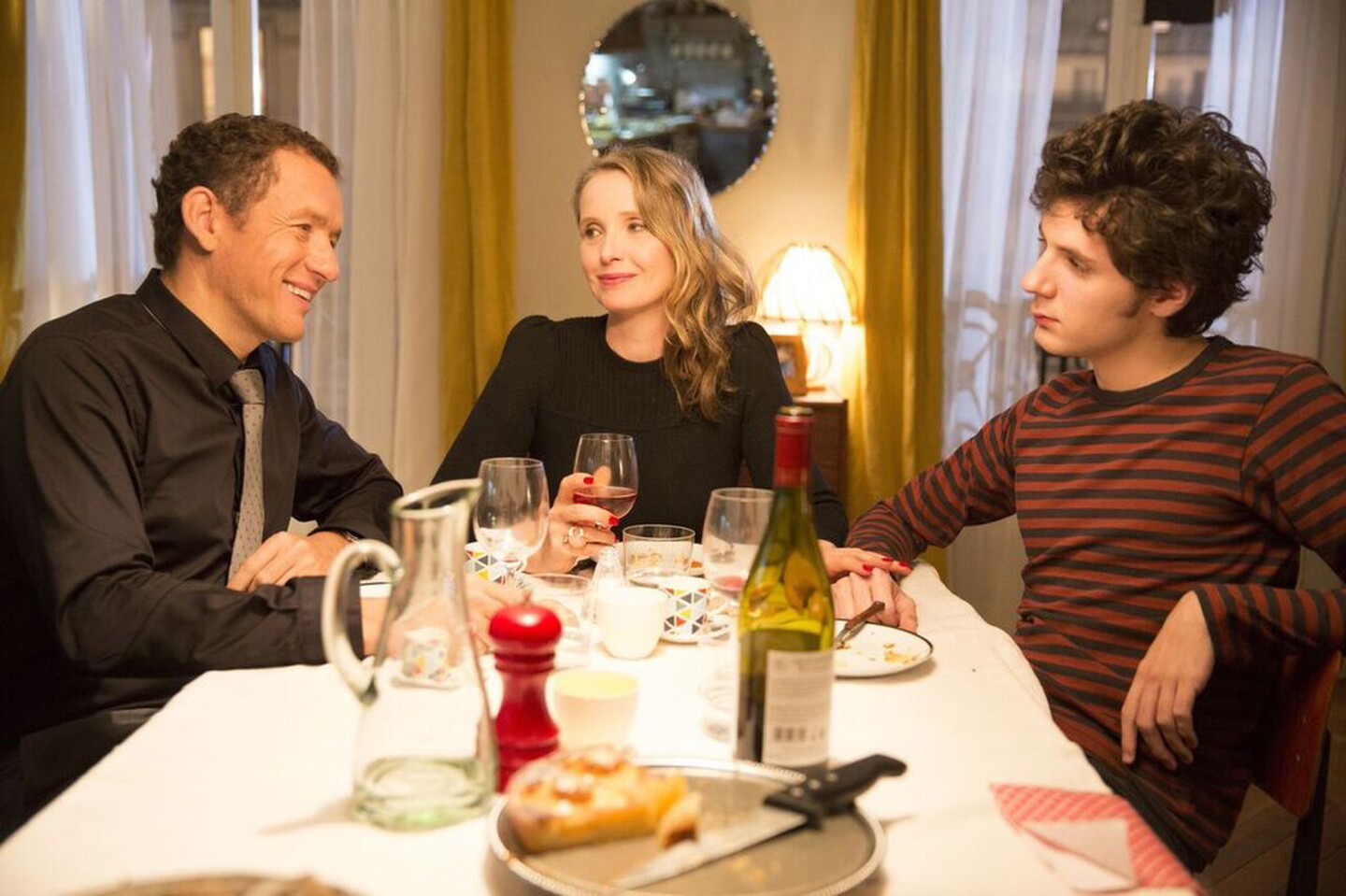 Julie Delpy wrote, directed and stars in this romantic comedy about a tightly wound French fashionista's affair with a rural computer geek. With Dany Boon, Vincent Lacoste, Karin Viard. Co-written by Eugénie Grandval. FilmRise
(FilmRise)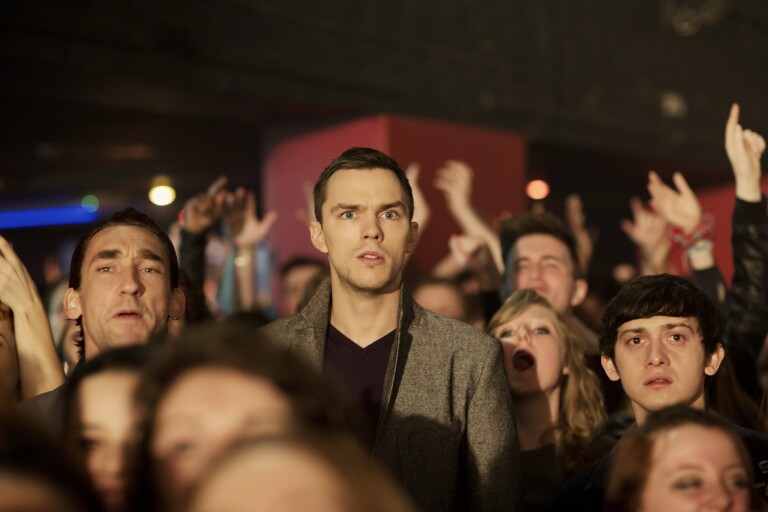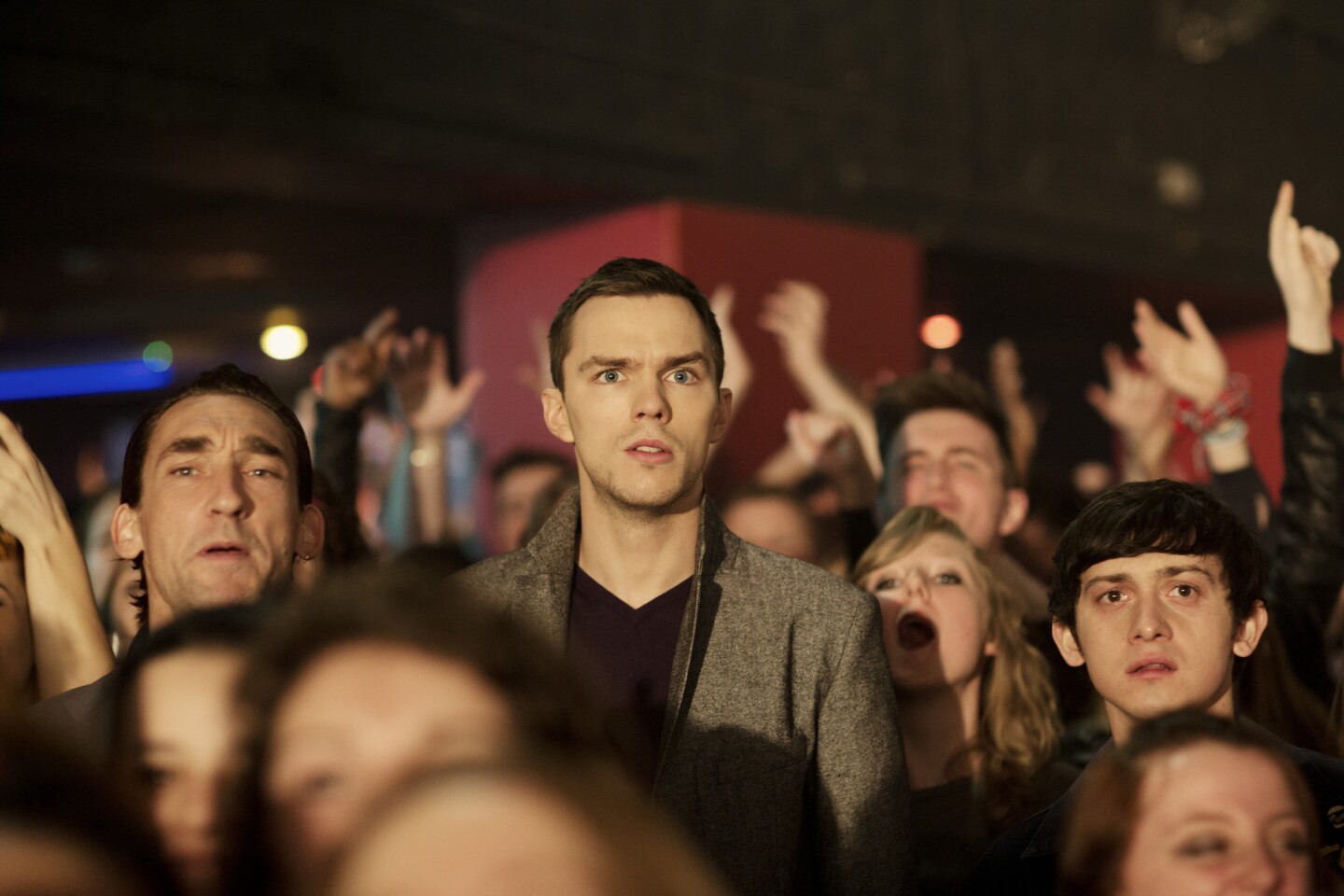 A soulless A&R man slashes his way through the London music scene in 1997. With Nicholas Hoult, James Corden, Craig Roberts, Rosanna Arquette, Ed Skrein, Georgia King. Directed by Owen Harris. WellGo USA Entertainment
(WellGo USA Entertainment)
An Italian director juggles her mother's illness, her daughter's adolescence and a difficult American movie star. With Margherita Buy, John Turturro, Giulia Lazzarini. Directed by Nanni Moretti. Alchemy
(Alchemy)
Nia Vardalos returns in this follow-up to the highest-grossing romantic comedy of all time. With John Corbett, Lainie Kazan, Gia Carides, Joey Fatone, Elena Kampouris, Alex Wolff, Louis Mandylor, Bess Meisler, Bruce Gray, Fiona Reid, Ian Gomez, Jayne Eastwood, Mark Margolis, Andrea Martin, Michael Constantine. Written by Vardalos. Directed by Kirk Jones. Universal Pictures
(Universal Pictures)
A man in the near future who flees into the woods rather than be turned into an animal because he is single illegally falls in love with a fellow rebel. With Colin Farrell, Rachel Weisz, Léa Seydoux, Ben Whishaw, John C. Reilly. Directed by Yorgos Lanthimos. Alchemy
(Alchemy)
The noted documentarian's final film, a collaboration, focuses on the passengers of Amtrak's Empire Builder route, stretching from Chicago to Seattle. Directed by Maysles, Lynn True, David Usui, Nelson Walker, Ben Wu. Al Jazeera America/Submarine Deluxe
(Submarine Deluxe/Maysles Documen)
A manic woman (Anna Kendrick) has a killer new beau — a hitman who kills the people who hire him. With Sam Rockwell, Anson Mount, Tim Roth. Written by Max Landis. Directed by Paco Cabezas. Focus World
(Focus World / Focus World)
Don Cheadle co-wrote, directed and stars as jazz legend Miles Davis. With Ewan McGregor, Emayatzy Corineadli, Lakeith Lee Stanfield, Michael Stuhlbarg. Co-written by Steven Baigelman. Sony Pictures Classics
(Brian Douglas / Sony Pictures Classics)
In 1921 France, a wealthy woman pursues her passion for music despite an evident lack of talent. With Catherine Frot, André Marcon, Denis Mpunga. Directed by Xavier Giannoli. Cohen Media Group
(Cohen Media Group)
Patrick Stewart stars as a sinister club owner who squares off against a hapless punk band after they witness a violent act backstage. With Anton Yelchin, Imogen Poots, Alia Shawkat, Joe Cole, Callum Turner, Mark Webber. Written and directed by Jeremy Saulnier. A24
(A24 / A24)
Maori speed-chess champion struggles with bipolar disorder as he endeavors to deter his young nephew from involvement in a street gang. With Cliff Curtis, James Rolleston, Sia Trokenheim. Written and directed by James Napier Robertson. Broad Green Pictures
(Jen Raoult / Broad Green Picture)
Newly widowed investment banker Jake Gyllenhaal pursues a destructive path until customer service rep Naomi Watts takes an interest. With Chris Cooper, Judah Lewis. Written by Bryan Sipe. Directed by Jean-Marc Vallée. Fox Searchlight
(Anne Marie Fox/ AMF Photography)
Comedy stars Melissa McCarthy as a high-profile businesswoman who is sent to prison for insider trading, then tries to rebuild her image. With Kristen Bell, Peter Dinklage, Kathy Bates. Written by McCarthy & Ben Falcone & Steve Mallory. Directed by Falcone. Universal Pictures
(Hopper Stone / Universal Pictures)
Writer-director Richard Linklater returns to the 1980s for this comedy about dazed-and-confused college baseball players. With Will Brittain, Zoey Deutch, Ryan Anthony Guzman, Tyler Hoechlin, Blake Jenner, James Quinton Johnson, Glen Powell, Wyatt Russell. Paramount Pictures
(Van Redin / Paramount Pictures /Annapurna Pic)
British artist David Hockney is the subject of this documentary that details his early success in the 1960s, along his personal struggles and later triumphs. Directed by Randall Wright. Film Movement
(Jean-Pierre Goncalves De Lima)
Queen Ravenna's ice queen sister Freya returns home to avenge her sister's death. With Chris Hemsworth, Charlize Theron, Emily Blunt, Jessica Chastain, Nick Frost. Written by Evan Spiliotopoulos and Craig Mazin. Directed by Cedric Nicolas-Troyan. Universal Pictures
(Giles Keyte/Universal Pictures)
A New Jersey mom (Susan Sarandon) relocates to L.A. to be close to her screenwriter daughter (Rose Byrne). With J.K. Simmons, Jerrod Carmichael, Cecily Strong, Lucy Punch, Casey Wilson, Jason Ritter, Sarah Baker, Michael McKean, Laura San Giacomo, Harry Hamlin. Written and directed by Lorene Scafaria. Sony Pictures Classics
(Jaimie Trueblood / Sony Pictures Classics)
Adaptation of the faith-based nonfiction bestseller about a friendship between a wealthy art dealer and a down-on-his-luck sharecropper. With Greg Kinnear, Renee Zellweger, Djimon Hounsou, Jon Voight. Directed by Michael Carney. Paramount Pictures
(Dale Robinette / Paramount Pictures)
Kentucky brothers are apathetic about the Civil War until an accident sends one fleeing into the night. With Tim Morton, David Maloney, Rachel Korine, Kate Lyn Sheil. Written by Kate Lyn Sheil and Zachary Treitz. Directed by Treitz. Film Movement
(Brett Jutkiewicz / Film Movement)
Stimulant-addicted writer obsesses over a high-profile murder case, begins an affair with a reporter and clashes with his father over their dysfunctional past. With James Franco, Amber Heard, Ed Harris, Christian Slater, Cynthia Nixon. Written and directed by Pamela Romanowsky. A24
(Anna Kooris / A24)
She came up with the idea for the sequel during her book tour.
"I saw myself," recalled Vardalos. "This line snaked around the bookstore. I saw a woman my age with an aging parent and a child or two. I thought, 'This is Toula. This is me.' I have been asked why didn't I write 'My Big Fat Greek Wedding 2' taking place like five years later. I feel a responsibility to my audience to write to my age group. I wanted to honor every mom who doesn't have time to barely take a shower; you put your own life into your kid."
Vardalos also admits she wrote the sequel because "there is so little out there" for actresses of a certain age.
"It's maddening for me," she said. "If I am looking for scripts, if Gwyneth Paltrow is looking for scripts and Sandra Bullock is looking for scripts, surely Andrea Martin and Lainie Kazan are looking for scripts. That's why I beefed up their roles. We have to write for each other."
MORE:
'The Revenant's' adventures weren't all on-screen
Nicholas Sparks on his connection with North Carolina's setting for 'The Choice'
Geza Rohrig finds a difficult truth in 'Son of Saul' and horrors of the Holocaust
---
Inside the business of entertainment
The Wide Shot brings you news, analysis and insights on everything from streaming wars to production — and what it all means for the future.
You may occasionally receive promotional content from the Los Angeles Times.