Phoebe Waller-Bridge takes a walk on the droid side in 'Solo: A Star Wars Story'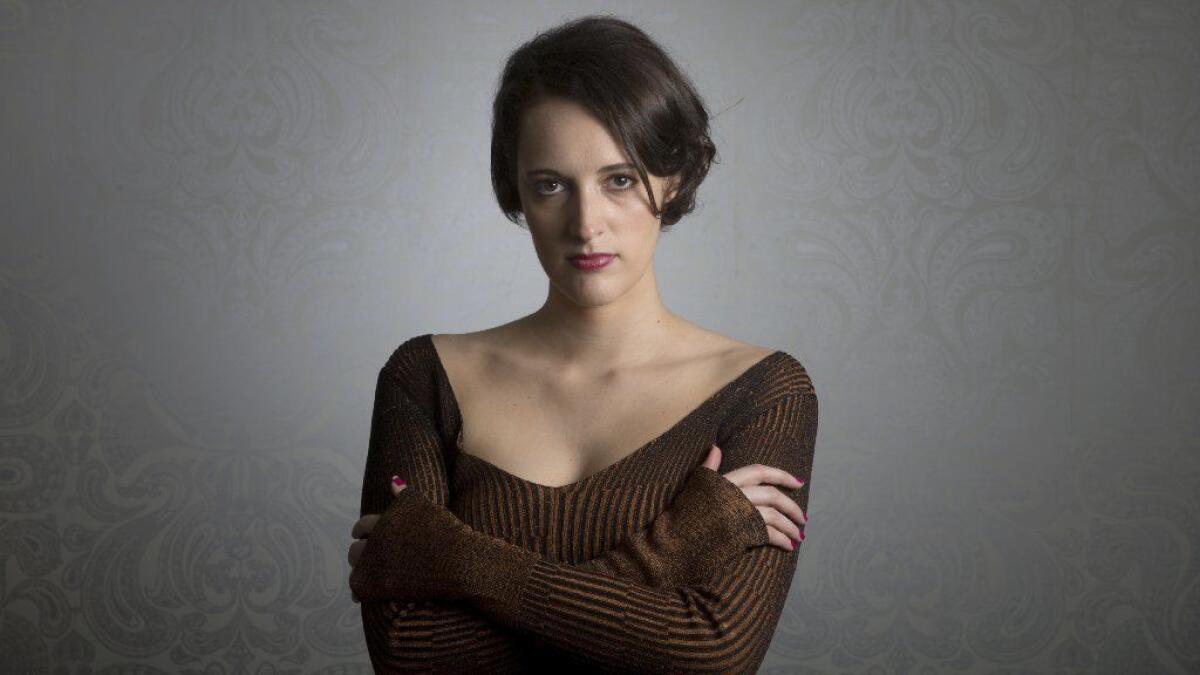 Reporting from London —
Phoebe Waller-Bridge was one of those people who had never seen a "Star Wars" movie. So when the British actress-producer was asked to read for the role of a droid in "Solo," the upcoming Han Solo spinoff film, she wasn't entirely sure what a droid even was.
"I was like, 'What are they talking about?'" she says with a laugh, describing her audition for the film's original directors Phil Lord and Christopher Miller, who thought of the actress after seeing her TV show "Fleabag" on Amazon; she's also the writer-executive producer of the BBC America thriller "Killing Eve." "But part of the joy of the character is that she's a little bit more flexible and loose than previous droids have been, so I think it worked in my favor that I was a bit floppy in the room."
FULL COVERAGE: 2018 Summer Movie Sneaks »
The droid, L3-37, is a self-building robot who has taken pieces of other droids to create and improve herself. And yes, she's a female droid. But not a stereotypical one. "There's a kind of gruffness to her that I loved. [The screenwriters], in creating her, avoided all the usual tropes of when there's a lady version of something. She's not sassy and she doesn't skip anywhere and she doesn't try to seduce anyone. She's just fiercely independent and funny and energetic."
L3-37 is the partner in crime to Lando Calrissian (Donald Glover), who first meets a young Han Solo (Alden Ehrenreich) in the film, which is set prior to the story line of "A New Hope." Although Waller-Bridge is not at liberty to divulge much about the actual plot or how L3-37 fits into it, she does note that it's essentially about the importance of partnership.
"It's all about friendships and relationships," the actress says. "And I felt like L3 and Lando had to have a very unusual chemistry, mainly because they are equals, which is very rare between droid and human. For all his foibles, Lando does treat her like an equal. Mainly by being incredibly rude to her, but in some strange way that's complimenting her intelligence because they can have a row and be on equal footing."
Instead of creating L3-37 entirely with CGI, the filmmakers (director Ron Howard took over for Lord and Miller midway through production) put Waller-Bridge in an actual droid costume over a motion-capture suit and later replaced her face, legs and arms with digital versions.
"I had a bit more of a physical relationship with the character drawn by how heavy it was and knowing what she looked like. I felt so liberated knowing that it wasn't going to look like me – it freed me in a way I'd like to bring into a part when I am going to be visible.
"I'd like to take the confidence and the freedom that was afforded to me in not worrying about what my hair looked like or if I had bags or I was dribbling because I was so tired. To be unburdened of that was very exciting, so I'll mentally do that next time."
And don't worry: Waller-Bridge has now caught up on all of the "Star Wars" films and she fully understands the hype. "Obviously, I became an insane fan in the space of 24 hours," she says with a laugh. "I came in like, 'Have you guys seen it? Do you realize what we're doing? This is extraordinary!'"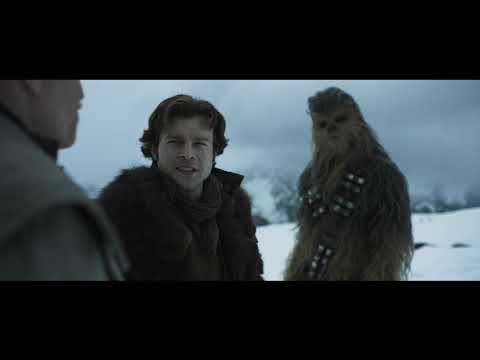 Through a series of daring escapades, young Han Solo meets his future co-pilot Chewbacca and encounters the notorious gambler Lando Calrissian.
READ MORE: See the full list of summer release dates »
Get our L.A. Goes Out newsletter, with the week's best events, to help you explore and experience our city.
You may occasionally receive promotional content from the Los Angeles Times.