Every single movie coming out this summer
May 4
After Auschwitz
Documentary directed by Jon Kean. Passion River Films
Alex & the List
Romantic comedy with Patrick Fugit, Jennifer Morrison, Karen Gillan. Gravitas Ventures
American Socialist: The Life and Times of Eugene Victor Debs
Documentary directed by Yale Strom. First Run Features
Bad Samaritan
Crime thriller with David Tennant. Directed by Dean Devlin. Electric Entertainment
FULL COVERAGE: Summer Movie Sneaks »
The Cleanse
Fantasy comedy-drama with Johnny Galecki, Anna Friel, Kyle Gallner, Oliver Platt, Anjelica Huston. Vertical Entertainment
The Con is On
Comedy with Uma Thurman, Tim Roth, Alice Eve, Parker Posey, Maggie Q, Crispin Glover, Sofia Vergara, Stephen Fry. Lionsgate
Gehenna: Where Death Lives
Horror-suspense with Doug Jones. Uncork'd Entertainment
In the Last Days of the City
Drama directed by Tamer El Said. Big World Pictures
Jeannette, The Childhood of Joan of Arc
Historical drama written and directed by Bruno Dumont, based on novels by Charles Péguy. KimStim
Le Corbeau
Restored version of 1943 French crime drama directed by Henri-Georges Clouzot. Rialto Pictures
Let the Sunshine In
Juliette Binoche stars as a divorced Parisian painter who tires of the disappointing men she dates. With Xavier Beauvois, Philippe Katerine, Josiane Balasko. Written by Christine Argot, Claire Denis. Directed by Claire Denis. Sundance Selects
Love and Bananas: An Elephant Story
Documentary directed by Ashley Bell. Abramorama
Overboard
A debauched Mexican billionaire falls off his yacht, wakes with amnesia and is convinced by the woman who cleans his boat that he's her working-class husband in this reboot of the 1987 Goldie Hawn-Kurt Russell comedy. With Eugenio Derbez, Anna Faris, Eva Longoria, John Hannah. Written by Bob Fisher, Rob Greenberg, Leslie Dixon. Directed by Greenberg. MGM / Pantelion Films / Lionsgate
Racer and the Jailbird
European crime drama directed by Michaël R. Roskam. Super LTD
Ray Meets Helen
Romantic drama with Keith Carradine, Sondra Locke, Samantha Mathis. Directed by Alan Rudolph. TriCoast Worldwide
RBG
Documentary on Supreme Court Justice Ruth Bade Ginsberg. Co-directed by Betsy West, Julie Cohen. Magnolia Pictures | Read more
Son of Bigfoot
Animated. DirecTV / Viva Pictures
The Test & the Art of Thinking
Documentary directed by Michael Arlen Davis. Abramorama
Train to Zakopané
Romantic drama with Tanna Frederick. Written and directed by Henry Jaglom. Rainbow Releasing
Tully
"Juno" writer Diablo Cody reunites with director Jason Reitman for a comedy about a night nurse who provides a stressed-out mother of three unexpected relief. With Charlize Theron, Mackenzie Davis, Mark Duplass, Ron Livingston. Written by Diablo Cody. Directed by Jason Reitman. Focus Features
The 12th Man
WW II thriller with Thomas Gullestad, Jonathan Rhys Meyers. IFC Midnight
May 11
Another Kind of Wedding
Comedy-drama with Kathleen Turner, Kevin Zegers, Jessica Pare, Frances Fisher. Vertical Entertainment
Anything
Romantic drama with John Carroll Lynch, Matt Bomer, Maura Tierney. Paladin
Beast
The arrival of a stranger in a small island town encourages an oppressed young woman who must defend him when he's accused of a series of heinous crimes. With Jessie Buckley, Johnny Flynn, Geraldine James. Written and directed by Michael Pearce. Roadside Attractions
Boom for Real: The Late Teenage Years of Jean-Michel Basquiat
Documentary directed by Sara Driver. Magnolia Pictures
Born Guilty
Comedy-drama with Rosanna Arquette, Jay Devore. Written and directed by Max Heller. Freestyle Digital Media
Breaking In
Gabrielle Union as a desperate mother hellbent on saving her two children being held in an impregnable home. With Billy Burke, Richard Cabral, Christa Miller. Written by Ryan Engle, story by Jaime Primak Sullivan. Directed by James McTeigue. Universal Pictures
Class Rank
Comedy with Skyler Gisondo, Olivia Holt. Directed by Eric Stoltz. Cinedigm
The Desert Bride
South American drama directed by Cecilia Atán and Valeria Pivato.Strand Releasing
The Escape
Gemma Arterton plays an overwhelmed British mother and housewife who buys a one-way ticket to Paris. With Dominic Cooper, Frances Barber, Marthe Keller. Written and directed by Dominic Savage. IFC Films
The Guardians
French drama starring Nathalie Baye. Directed by Xavier Beauvois. Music Box Films
Life of the Party
Melissa McCarthy plays a housewife who returns to college alongside her daughter and lets loose after her husband leaves her. With Gillian Jacobs, Maya Rudolph, Julie Bowen, Matt Walsh, Molly Gordon, Stephen Root, Jacki Weaver. Written by McCarthy & Ben Falcone. Directed by Falcone. Warner Bros. / New Line Cinema
Lu Over the Wall
Japanese animated adventure comedy directed by Masaaki Yuasa. GKIDS
Measure of a Man
Comedy-drama with Blake Cooper, Donald Sutherland, Luke Wilson, Judy Greer. Great Point Media
Revenge
A young woman fights back after being sexually assaulted by her married millionaire boyfriend's hunting buddies. With Matilda Lutz, Kevin Janssens. Directed by Coralie Fargeat. Shudder / Neon
The Seagull
Annette Bening, Saoirse Ronan, Corey Stoll and Elisabeth Moss star in this adaptation of Anton Chekhov's classic play about misplaced love, art, fame and foolishness among family and friends on a Russian country estate. With Mare Winningham, Jon Tenney, Billy Howle, Brian Dennehy. Written by Stephen Karam. Directed by Michael Mayer. Sony Pictures Classics
Terminal
Thriller with Margot Robbie, Simon Pegg, Mike Myers, Max Irons. Written and directed by Vaughn Stein. RJLE Films
May 18
Always at the Carlyle
Documentary featuring George Clooney, Anjelica Huston, Jeff Goldblum, Sofia Coppola. Directed by Matthew Miele. Good Deed Entertainment
Book Club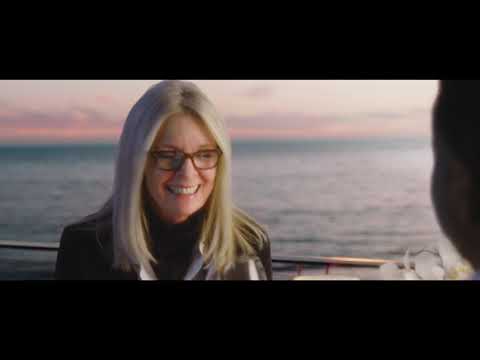 "Book Club" stars Diane Keaton, Candice Bergen, Jane Fonda and Mary Steenburgen.
Critics' Picks: 10 films to see this summer »
Diane Keaton, Jane Fonda, Candice Bergen and Mary Steenburgen star as lifelong friends whose book club tackles "Fifty Shades of Grey," triggering new romances and rekindling old flames. Written by Bill Holderman, Erin Simms. Directed by Holderman. Paramount Pictures | Read more
Cargo
Dramatic thriller with Martin Freeman, Anthony Hayes, Susie Porter. Written by Yolanda Ramke. Directed by Ben Howling, Ramke. Netflix
Carter & June
Heist comedy. Freestyle Digital Media
Cold Water
French drama with Virginie Ledoyen and Cyprien Fouquet. Written and directed by Olivier Assayas.Janus Films
Dark Crimes
Thriller with Jim Carrey, Marton Csokas, Charlotte Gainsbourg. Saban Fims / Lionsgate / DirecTV
The Day After
South Korean romantic drama with Kwon Haehyo, Kim Minhee. Written and directed by Hong Sangsoo. Cinema Guild
Deadpool 2
Ryan Reynolds is back as the crazy assassin and sometime X-Man, joined on his murderous adventures by Domino (Zazie Beetz) and Cable (Josh Brolin). Directed by David Leitch. 20th Century Fox | Read more
Filmworker
Documentary directed by by Tony Zierra. Kino Lorber
First Reformed
A middle-aged pastor with a declining congregation in upstate New York struggles with his tortured history and bleak future. With Ethan Hawke, Amanda Seyfried, Cedric the Entertainer. Written and directed by Paul Schrader. A24
The Gardener
Documentary directed by Sébastien Chabot. Gravitas Ventures
The Most Unknown
Directed by Ian Cheney. Abramorama
On Chesil Beach
A young British couple from very different backgrounds pursue a relationship in 1962. With Saoirse Ronan, Billy Howle, Anne-Marie Duff, Adrian Scarborough, Emily Watson, Samuel West. Written by Ian McEwan, based on his novel. Directed by Dominic Cooke. Bleecker Street
Pope Francis — A Man of His Word
Director Wim Wenders focuses on the pontiff's ideas, message of peace and justice and his personal journey in this documentary. Focus Features
Sharon 1.2.3.
Comedy with Skyler Samuels, Erinn Hayes, Gina Rodriguez. Freestyle Releasing
Show Dogs
A detective and his four-legged partner go undercover to crack a case at a high-stakes pageant for pooches. With Will Arnett, Chris "Ludacris" Bridges, Natasha Lyonne, Jordin Sparks, Gabriel Iglesias, Shaquille O'Neal, Alan Cumming and Stanley Tucci. Written by Max Botkin, Marc Hyman. Directed by Raja Gosnell. Global Road Entertainment
2001: A Space Odyssey
A 50th-anniversary 70 mm rerelease of Stanley Kubrick's classic science fiction epic, overseen by Christopher Nolan. With Keir Dullea, Gary Lockwood. Written by Kubrick and Arthur C. Clarke, based on Clarke's novel. Warner Bros.
May 25
Feral
Horror. IFC Midnight
The Gospel According to Andre
Documentary directed by Kate Novack. Magnolia Pictures
How to Talk to Girls at Parties
A group of teens, enamored with punk rock in 1977 London, encounter an equally rebellious flock of adolescent aliens. With Elle Fanning, Alex Sharp, Nicole Kidman, Ruth Wilson and Matt Lucas. Written by John Cameron Mitchell, Philippa Goslett, based on a short story by Neil Gaiman. Directed by Mitchell. A24
Ibiza
Romantic comedy with Gillian Jacobs, Phoebe Robinson, Vanessa Bayer, Richard Madden, Michaela Watkins. Written by Lauryn Kahn. Directed by Alex Richanbach. Netflix
In Darkness
Thriller with Natalie Dormer, Emily Ratajkowski, Joely Richardson. Vertical Entertainment
Mary Shelley
Drama with Elle Fanning, Maisie Williams, Bel Powley, Douglas Booth, Joanne Froggatt, Stephen Dillane. Directed by Haifaa Al-Mansour. IFC Film
Mountain
Documentary narrated by Willem Dafoe. Greenwich Entertainment
Sollers Point
Drama with Jim Belushi, McCaul Lombardi, Zazie Beetz. Directed by Matthew Porterfield. Oscilloscope Laboratories
Solo: A Star Wars Story
Alden Ehrenreich stars as a young Han Solo navigating the underworld and meeting his forever wingman Chewbacca and his scoundrel buddy Lando Calrissian. With Emilia Clarke, Thandie Newton, Woody Harrelson, Donald Glover, Paul Bettany. Written by Jonathan Kasdan, Lawrence Kasdan, based on characters created by George Lucas. Directed by Ron Howard. Walt Disney Pictures | Read more
Summer 1993
A 6-year-old Barcelona girl goes to live with relatives after the death of her mother. With Laia Artigas, Paula Robles, Bruna Cusí, David Verdaguer, Fermi Reixach. Written and directed by Carla Simón. Oscilloscope Laboratories
That Summer
Filmmaker Göran Hugo Olsson uses long-lost footage to revisit the eccentric Beales of Grey Gardens in this documentary. Sundance Selects
June 1
Action Point
Johnny Knoxville stars as the proprietor of a safety-challenged theme park threatened by the arrival of a nearby mega-amusement park. With Chris Pontius, Dan Bakkedahl, Matt Schulze, Eleanor Worthington-Cox. Written by John Altschuler & Dave Krinsky; story by Knoxville, Derek Freda, Altschuler, Krinsky, Mike Judge. Directed by Tim Kirkby. Paramount Pictures
Adrift
Shailene Woodley and Sam Claflin star as a pair of bohemian lovers whose sailing adventure leads into a catastrophic hurricane. Written by Aaron Kandell, Jordan Kandell, David Branson Smith; based on a book by Tami Oldham Ashcraft with Susea McGearhart. Directed by Baltasar Kormákur. STXfilms
All Summers End
Romantic thriller with Tye Sheridan, Kaitlyn Dever, Pablo Schreiber. Gravitas Ventures
American Animals
Friends attempting a daring art heist doubt their motives. With Evan Peters, Barry Keoghan, Blake Jenner, Jared Abrahamson, Ann Dowd, Udo Kier. Written and directed by Bart Layton. The Orchard
Discreet
Thriller with Jonny Mars. Uncorke'd Entertainment
Hooked
Drama. Breaking Glass Pictures
A Kid Like Jake
Drama with Clare Danes, Jim Parsons. IFC Films
The Misandrists
Comedic thriller written and directed by Bruce LaBruce. Cartilage Films
Nossa Chape
Documentary directed by Jeff Zimbalist, Michael Zimbalist. Fox Sports Films
Rodin
Romantic drama with Vincent Lindon. Izia Higelin, Severine Caneele. Written and directed by Jacques Doillon. Cohen Media Group
Social Animals
Comedy with Noël Wells, Josh Radnor. Paramount Pictures / Vertical Entertainment
Strangers on the Earth
Documentary directed by Tristan Cook. First Run Features
Upgrade
Paralyzed during a attack in which his wife was killed, a man receives an A.I. implant that offers an experimental cure and allows him to pursue violent revenge. With Logan Marshall Green, Betty Gabriel. Written and directed by Leigh Whannell. BH Tilt
June 8
Alex Strangelove
A high school senior's plan to lose his virginity takes a detour when he meets an intriguing, gay kid from across town. With Daniel Doheny, Madeline Weinstein, Antonio Marziale. Written and directed by Craig Johnson. Netflix
Bernard and Huey
Comedy-drama with David Koechner and Jim Rash. Directed by Dan Mirvish. Freestyle Digital Media
Guilty Men
Colombian drama. Breaking Glass Pictures
Hearts Beat Loud
Nick Offerman and Kiersey Clemons play a Red Hook, Brooklyn, father and daughter who bond through songwriting before she leaves for college. With Ted Danson, Toni Collette, Sasha Lane, Blythe Danner. Written by Brett Haley and Marc Basch. Directed by Haley. Gunpowder & Sky
Hereditary
Chills and thrills: 7 scary movies to see this summer »
Secrets emerge after the death of a matriarch setting her daughter's family on a seemingly inevitable, ominous path. With Toni Collette, Alex Wolff, Milly Shapiro, Ann Dowd, Gabriel Byrne. Written and directed by Ari Aster. A24 | Read more
Hotel Artemis
Jodie Foster stars as a woman who runs an exclusive criminals-only emergency room in strife-ridden near-future L.A. With Sterling K. Brown, Sofia Boutella, Jeff Goldblum, Brian Tyree Henry, Jenny Slate, Zachary Quinto, Charlie Day, Dave Bautista. Written and directed by Drew Pearce. Global Road Entertainment
Nancy
Dramatic thriller with Andrea Riseborough, J. Smith-Cameron, Ann Dowd, John Leguizamo, Steve Buscemi. Written and directed by Christina Choe. Samuel Goldwyn Pictures
Ocean's 8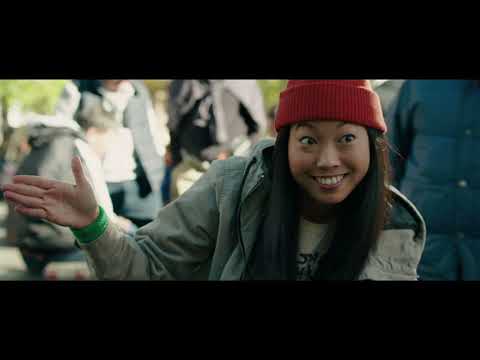 Watch the "Ocean's 8" trailer.
Sandra Bullock and Cate Blanchett recruit an all-female crew to pull off a $150-million diamond heist. With Anne Hathaway, Mindy Kaling, Sarah Paulson, Awkwafina, Richard Armitage, James Corden, Rihanna, Helena Bonham Carter. Written by Gary Ross & Olivia Milch, story by Ross. Directed by Ross. Warner Bros. | Read more >>
The Quest of Alain Ducasse
Documentary directed by Gilles de Maistre. Magnolia Pictures
Saving Brinton
Documentary directed by Tommy Haines, Andrew Sherburne. Barn Owl Pictures
2036 Origin Unknown
Sci-Fi action-adventure with Katee Sackhoff. Gravitas Ventures
211
Nicolas Cage plays a police officer caught with a young civilian passenger in the midst of a bloody bank heist. With Cory Hardrict, Michael Rainey Jr., Ori Pfeffer, Weston Cage, Sophie Skelton, Alexandra Dinu. Written and directed by York Shackleton. Momentum Pictures
Won't You Be My Neighbor?
Documentary portrait of Fred "Mister" Rogers, who for decades positively affected and educated children through his public television series. Directed by Morgan Neville. Focus Features | Read more
Zoo
Family adventure with Art Parkinson, Penelope Wilton, and Toby Jones. Samuel Goldwyn Pictures
June 13
Half the Picture
Documentary featuring Ava DuVernay, Jill Soloway, Lena Dunham. Gravitas Ventures
The Third Murder
Japanese murder mystery with Masaharu Fukuyama, Kōji Yakusho. Written and directed by Hirokazu Kore-eda. Film Movement
June 15
Billy Boy
Crime thriller with Blake Jenner. Gravitas Ventures
China Salesman
Action with Dong-xue Li, Mike Tyson, Steven Seagal. Directed by Tan Bing. Cleopatra Entertainment
Eating Animals
Documentary narrated by Natalie Portman. Sundance Selects
En el Séptimo Día (On the Seventh Day)
Drama written and directed by Jim McKay. Cinema Guild
Gabriel and the Mountain
Brazilian drama directed by Fellipe Barbosa. Strand Releasing
Gotti
Crime drama with John Travolta, Kelly Preston, Stacy Keach. Sunrider Productions / Vertical Entertainment
Incredibles 2
Mr. Incredible stays home with the kids while Elastigirl is pressed into hero action to save the day. Voice cast includes Holly Hunter, Craig T. Nelson, Samuel L. Jackson, Sophia Bush, Huck Miner, Sarah Vowell. Written and directed by Brad Bird. Pixar / Disney | Read more
Kids welcome: 7 family-friendly movies to see this summer »
Loving Pablo
Javier Bardem stars as the infamous Colombia drug lord Pablo Escobar during his rise and fall and his torrid affair with a journalist. With Penélope Cruz. Written and directed by Fernando León de Aranoa. On the Lot / Universal Home Entertainment
Set It Up
Two overtaxed executive assistants scheme to distract their bosses with fake romance. With Zoey Deutch, Glen Powell, Taye Diggs, Lucy Liu, Pete Davidson, Tituss Burgess. Written by Katie Silberman. Directed by Claire Scanlon. Netflix
A Skin So Soft
Documentary. Breaking Glass Pictures
Superfly
Director X reimagines the blaxploitation classic about a stylish enterprising criminal, set in present-day Atlanta. With Trevor Jackson, Jason Mitchell, Lex Scott Davis. Written by Alex Tse. Columbia Pictures | Read more
Tag
Five friends gather at the wedding of the only undefeated player in an annual game they've played since childhood. With Ed Helms, Jake Johnson, Annabelle Wallis, Hannibal Buress, Isla Fisher, Rashida Jones, Leslie Bibb, Jon Hamm, Jeremy Renner. Written by Rob McKittrick and Mark Steilen, screen story by Steilen, based on a newspaper article by Russell Adams. Directed by Jeff Tomsic. Warner Bros. / New Line Cinema
Westwood: Punk, Icon, Activist
Documentary directed by Lorna Tucker. Greenwich Entertainment
The Year of Spectacular Men
Comedy-drama with siblings Madelyn Deutch, Zoey Deutch, and their mother, Lea Thompson. Written by Madelyn Deutch. Directed by Thompson. MarVista Entertainment
The Yellow Birds
War drama with Jennifer Aniston, Alden Ehrenreich, Tye Sheridan, Toni Collette, Jason Patric, Jack Huston. Written by David Lowery, R.F.I. Porto. Directed by Alexandre Moors. Saban Films / Lionsgate / DirecTV
June 20
Spiral
Documentary directed by Laura Fairrie. Cohen Media Group
June 22
Boundaries
A reluctantly embarked upon road trip from Seattle to Los Angeles offers a woman the opportunity to bond with her roguish octogenarian father and 12-year-old son. With Vera Farmiga, Christopher Plummer, Lewis MacDougall, Bobby Cannavale, Kristen Schaal. Written and directed by Shana Feste. Sony Pictures Classics
The Catcher Was a Spy
Drama with Paul Rudd, Jeff Daniels, Paul Giamatti, Mark Strong, Sienna Miller, Guy Pearce. IFC Films
Damsel
Western with Robert Pattinson and Mia Wasikowska. Magnolia Pictures
Distorted
Psychological thriller with Christina Ricci, John Cusack. QME Entertainment
Izzy Gets the F Across Town
Comedy-drama with Mackenzie Davis, Carrie Coon. Shout! Studios
Jurassic World: Fallen Kingdom
Chris Pratt and Bryce Dallas Howard return to Isla Nublar to rescue the remaining dinosaurs four years later, after a volcano becomes active. With BD Wong, James Cromwell, Jeff Goldblum. Written by Derek Connolly, Colin Trevorrow, based on characters created by Michael Crichton. Directed by J.A. Bayona. Universal Pictures | Read more >>
FULL COVERAGE: 2018 Summer Movie Sneaks »
Racing Colt
Drama. Indie Rights
Under the Silver Lake
An unhappy Angeleno crisscrosses the neo-noirish landscape of the city in pursuit of clues to an enigmatic woman, who vanished from his life as quickly as she appeared. With Andrew Garfield, Riley Keough, Topher Grace. Written and directed by David Robert Mitchell. A24
June 29
The Cakemaker
Drama directed by Ofir Raul Graizer. Strand Releasing
Five Seasons: The Gardens of Piet Oudolf
Documentary directed by Thomas Piper. Argot Pictures
Graduates
Comedy with David Spade, Nat Faxon, Joey Bragg, Matt Shively, Bridget Mendler. Written by Tyler Spindel, Brandon Cournoyer. Directed by Spindel. Netflix
Hover
Science fiction with Cleopatra Coleman. Syfy Films
The Hustle
Anne Hathaway and Rebel Wilson star in a gender-swap remake of "Dirty Rotten Scoundrels." MGM
The King
Documentary featuring Alec Baldwin, Rosanne Cash, Chuck D, Emmylou Harris. Written and directed by Eugene Jarecki. Oscilloscope Laboratories
Leave No Trace
Drama with Ben Foster. Directed by Debra Granik. Bleecker Street
Love All You Have Left
Drama. Indie Rights
Sicario: Day of the Soldado
The cartels escalate the tensions along the U.S.-Mexico border when they begin trafficking terrorists in this sequel to the 2015 crime drama. With Benicio Del Toro, Josh Brolin, Isabela Moner, Jeffrey Donovan, Manuel Garcia-Rulfo, Catherine Keener. Written by Taylor Sheridan. Directed by Stefano Sollima. Columbia Pictures
This is Congo
Documentary. Abramorama
Three Identical Strangers
Documentary directed by Tim Wardle. Neon
Uncle Drew
Basketball star Kyrie Irving reprises his popular character from a series of Pepsi digital shorts, a legendary hoopster reassembling his team for a Harlem street ball tournament. With Lil Rel Howery, Shaquille O'Neal, Nick Kroll. Written by Jay Longino. Directed by Charles Stone III. Lionsgate
Woman Walks Ahead
A widowed painter journeys to North Dakota in the 1880s to make a portrait of Chief Sitting Bull despite the resistance of a U.S. Army officer. With Jessica Chastain, Michael Greyeyes, Chaske Spencer, Sam Rockwell. Written by Steven Knight. Directed by Susanna White. A24 / DirecTV
July 3
Fireworks
Japanese animated family drama. GKIDS
July 4
Ant-Man and the Wasp
Striving for a work-life balance proves elusive for the super hero with the ability to shrink when he is confronted with a new mission. With Paul Rudd, Evangeline Lilly, Michael Pena, Walton Goggins, Bobby Cannavale, Judy Greer, Tip "T.I." Harris, Randall Park, Michelle Pfeiffer, Laurence Fishburne, Michael Douglas. Written by Chris McKenna, Erik Sommers, Rudd, Andrew Barrer, Gabriel Ferrari. Directed by Peyton Reed. Marvel Studios / Disney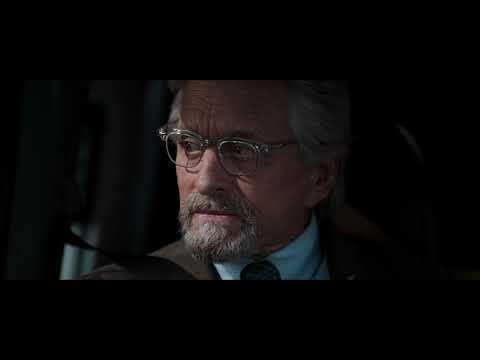 Paul Rudd and Evangeline Lilly star in the trailer for Marvel Studio's "Ant-Man and the Wasp."
7 sci-fi films to see this summer »
The First Purge
The fourth entry in the dystopian horror series focuses on the origins of the social experiment gone terribly wrong. With Y'Lan Noel, Lex Scott Davis, Joivan Wade, Luna Lauren Velez, Marisa Tomei. Written by James DeMonaco. Directed by Gerard McMurray. Universal Pictures
July 6
Bleeding Steel
Action thriller with Jackie Chan. Lionsgate Premiere
The Legacy of a Whitetail Deer Hunter
A TV outdoorsman, cameraman in tow, plans an epic weekend of bonding with his distant son. With Josh Brolin, Danny McBride, Montana Jordan, Scoot McNairy, Carrie Coon. Writtten by John Carcieri, Jody Hill, Danny McBride. Directed by Hill. Netflix
Moss
Southern drama. Breaking Glass Pictures
Sorry to Bother You
A supernaturally empowered key sends an Oakland telemarketer into a bizarre alternative realm. With Lakeith Stanfield, Tessa Thompson, Armie Hammer, Terry Crews, Steven Yeun, Omari Hardwick, Jermaine Fowler, Danny Glover. Written and directed by Boots Riley. Annapurna Pictures | Read more
Under the Tree
Icelandic comedy-drama directed by Hafsteinn Gunnar Sigurðsson. Magnolia Pictures
Whitney
Director Kevin Macdonald probes the meteoric life and career of singer Whitney Houston in this documentary. Miramax / Roadside Attractions
July 11
Gauguin: Voyage to Tahiti
Romantic drama with Vincent Cassel, Tuheï Adams. Directed by Edouard Deluc. Cohen Media Group
July 13
Custody
Drama with Denis Ménochet, Léa Drucker, Thomas Gioria. Written and directed by Xavier Legrand. Kino Lorber
Don't Worry, He Won't Get Far On Foot
Joaquin Phoenix plays a man who discovers a talent for cartooning after a devastating drunk driving accident. With Jonah Hill, Rooney Mara, Jack Black. Written and directed by Gus Van Sant; based on John Callahan's memoir. Amazon Studios
Eighth Grade
The endless final week of middle school stands between a young teen and her future. With Elsie Fisher, Josh Hamilton, Emily Robinson, Jake Ryan. Written and directed by Bo Burnham. A24
Hotel Transylvania 3: Summer Vacation
The extended family of monsters heads out on a luxury cruise ship. Voices include Adam Sandler, Andy Samberg, Selena Gomez, Mel Brooks. Written by Genndy Tartakovsky, Michael McCullers. Directed by Tartakovsky. Columbia Pictures / Sony Pictures Animation
McQueen
Documentary directed by Ian Bonhôte. Bleecker Street
Puzzle
Kelly Macdonald plays a wife and mother who breaks out of her cloistered existence with the discovery she has a talent for jigsaw puzzles. With Irrfan Khan, David Denman, Bubba Weiler, Austin Abrams, Liv Hewson. Written by Oren Moverman. Directed by Marc Turtletaub.Sony Pictures Classics
7 Splinters in Time
Science fiction thriller with With Edoardo Ballerini, Greg Bennick, Austin Pendleton, Emmanuelle Chriqui. Written and directed by Gabriel Judet-Weinshel. Gravitas Ventures
Shock and Awe
Political drama with Woody Harrelson, James Marsden, Milla Jovovich, Jessica Biel, Tommy Lee Jones, Rob Reiner, Luke Tennie,Richard Schiff. Directed by Rob Reiner. Vertical Entertainment
Skyscraper
Wrongly held responsible for a fire in the world's tallest building, former FBI agent and security expert Dwayne Johnson must bring the guilty parties to justice and rescue his family. With Neve Campbell, Chin Han, Noah Taylor, Roland Møller, Byron Mann, Pablo Schreiber, Hannah Quinlivan. Written and directed by Rawson Marshall Thurber. Universal Pictures
Unbanned
Documentary directed by Dexton Deboree. Los York
July 20
Blindspotting
Daveed Diggs and Rafael Casal co-wrote and star in this comedy-drama about Oakland men whose lifelong friendship is tested after one witnesses a police shooting. With Janina Gavankar, Jasmine Cephas Jones, Ethan Embry, Tisha Campbell-Martin. Directed by Carlos López Estrada. Lionsgate | Read more
Broken Star
Thriller with Analeigh Tipton, Tyler Labine. Gravitas Ventures
The Equalizer 2
Denzel Washington is back as the former CIA black ops agent delivering vigilante justice for those in need. Written by Richard Wenk, based on the television series created by Michael Sloan and Richard Lindheim. With Pedro Pascal, Ashton Sanders, Bill Pullman, Melissa Leo. Directed by Antoine Fuqua. Columbia Pictures
Far From the Tree
Parents and families with "exceptional" children share their stories in this documentary. Directed by Rachel Dretzin, based on the book by Andrew Solomon. Sundance Selects
Generation Wealth
Filmmaker Lauren Greenfield explores an out-of-control global economy and the high cost of capitalism in this documentary. Amazon Studios
Mamma Mia! Here We Go Again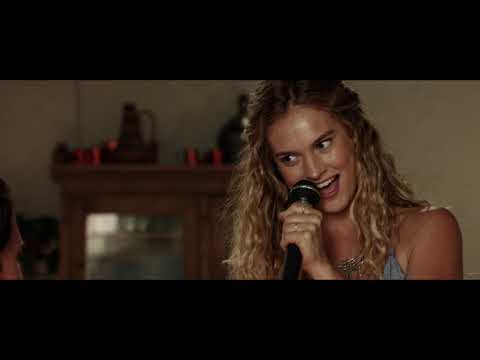 Amanda Seyfried, Christine Baranski, Colin Firth, Pierce Brosnan and Stellan Skarsgård star in "Mamma Mia! Here We Go Again."
The cast returns to revisit their younger selves in this sequel to the Abba-fueled musical comedy. With Meryl Streep, Pierce Brosnan, Colin Firth, Stellan Skarsgård, Julie Walters, Dominic Cooper, Amanda Seyfried, Christine Baranski, Lily James. Written and directed by Ol Parker, story by Catherine Johnson, Richard Curtis, Parker. Universal Pictures
Occupation
Science fiction written and directed by Luke Sparke. Saban Films
Saban Films
Relaxer
Dark comedy-drama with Joshua Burge. Written and directed by Joel Potrykus. Oscilloscope Laboratories
July 27
Dark Money
Documentary directed by Kimberly Reed. PBS Distribution
14 Cameras
Horror. Gravitas Ventures
Mission: Impossible — Fallout
Ethan Hunt (Tom Cruise) and his IMF team (Alec Baldwin, Simon Pegg, Ving Rhames) are in a race against time (again) and the forces of evil. Henry Cavill, Angela Bassett and Vanessa Kirby also star. Written by Christopher McQuarrie, Dylan Kussman. McQuarrie returns to direct. Paramount Pictures
Our House
Horror with Thomas Mann, Nicola Peltz. IFC Midnight
Scotty and the Secret History of Hollywood
Documentary directed by Matt Tyrnauer. Greenwich Entertainment
Teen Titans Go to the Movies
Led by the headstrong boy wonder, Robin, the young superheroes head to Hollywood in search of big-screen stardom. Voices include Will Arnett, Kristen Bell, Greg Cipes, Scott Menville, Khary Payton, Tara Strong, Hynden Walch, Nicolas Cage, Halsey, Lil' Yachty. Written by Michael Jelenic and Aaron Horvath, based on characters from DC Comics. Directed by Horvathm, Peter Rida Michail. Warner Bros.
July TBD
Deer Tick
Documentary. Abramorama
Yellow Submarine
Rerelease of the 1968 Beatles animated film. Directed by George Dunning. Abramorama
Aug. 3
Billionaire Boys Club
Dramatic thriller with Taron Egerton, Emma Roberts, Kevin Spacey. Vertical Entertainment
The Darkest Minds
Teens with strange powers unite to resist the government that has turned on them. With Amandla Stenberg, Mandy Moore, Bradley Whitford. Written by Chad Hodge, based upon the novel by Alexandra Bracken. Directed by Jennifer Yuh Nelson. 20th Century Fox | Read more
Disney's Christopher Robin
Winnie the Pooh's young friend, now grown, is stressed out and overwhelmed by life but his childhood stuffed animals band together to help him find his way. With Ewan McGregor, Hayley Atwell, Bronte Carmichael, Mark Gatiss, and voices by Jim Cummings, Chris O'Dowd, Brad Garrett, Toby Jones, Nick Mohammed, Peter Capaldi, Sophie Okonedo. Written by Alex Ross Perry and Allison Schroeder, story by Perry, based on characters created by A.A. Milne. Directed by Marc Forster. Walt Disney Pictures
Like Father
Comedy with Kristen Bell, Kelsey Grammer, Seth Rogen. Written and directed by Lauren Miller Rogen. Netflix
Mile 22
Mark Wahlberg stars as the leader of a secret mission to sneak an enigmatic law enforcement official to safety. With Lauren Cohan, Iko Uwais, Ronda Rousey and John Malkovich. Written by Graham Roland, Lea Carpenter. Directed by Peter Berg. STXfilms
The Miseducation of Cameron Post
Comedic drama with Chloë Grace Moretz, Sasha Lane. Directed by Desiree Akhavan. FilmRise
Nico, 1988
The erstwhile Velvet Underground singer and musician tours Europe and attempts to forge a relationship her estranged son. With Trine Dyrholm, John Gordon Sinclair, Sandor Funtek. Written and directed by Susanna Nicchiarelli. Magnolia Pictures
Searching
A father searches his missing teenage daughter's laptop for digital clues to her disappearance. With John Cho, Debra Messing, Joseph Lee, Michelle La. Written by Aneesh Chaganty, Sev Ohanian. Directed by Chaganty. Screen Gems | Read more
The Spy Who Dumped Me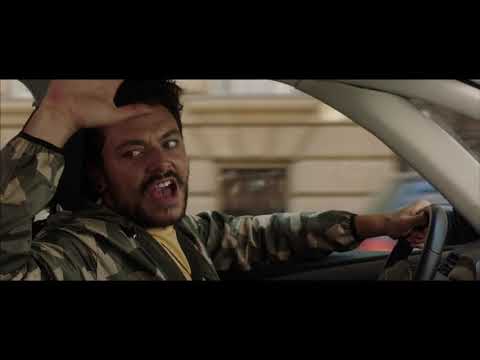 "The Spy Who Dumped Me" stars Mila Kunis and Kate McKinnon, and is directed By Susanna Fogel.
Mila Kunis and Kate McKinnon play best friends unexpectedly plunged into the world of international espionage. With Justin Theroux, Gillian Anderson, Hasan Minhaj, Ivanna Sakhno, Sam Heughan. Written by Susanna Fogel, David Iserson. Directed by Fogel. Lionsgate | Read more
Summer of 84
Thriller. Gunpowder & Sky
The Wife
A woman stands by her husband as he receives the Nobel Prize for literature in 1993 and recalls the ups, downs and sacrifices of their 30 years together. With Glenn Close, Jonathan Pryce, Christian Slater, Max Irons, Harry Lloyd, Annie Starke, Elizabeth McGovern. Written by Jane Anderson; based on the novel by Meg Wolitzer. Directed by Björn Runge. Sony Pictures Classics
Aug. 10
Big Kill
Western with Jason Patric. Archstone Distribution
BlackKkKlansman
Colorado Springs' first black policeman goes undercover with his partner to infiltrate the Ku Klux Klan. With John David Washington, Adam Driver, Laura Harrier, Topher Grace. Written by Charlie Wachtel, David Rabinowitz, Kevin Willmott, Spike Lee; based on a book by Ron Stallworth. Directed by Lee. Focus Features
Dog Days
Comedy with Nina Dobrev, Vanessa Hudgens, Eva Longoria, Finn Wolfhard, Adam Pally. Directed by Ken Marino. LD Entertainment / Mirror
Extinction
Science fiction thriller with Michael Peña, Lizzy Caplan. Written by Spenser Cohen, Bradley Caleb Kane. Directed by Ben Young. Netflix
The Guernsey Literary and Potato Peel Pie Society
Shortly after World War II, an English author encounters a group formed on the isle during the German occupation and decides to write a book about them. With Lily James, Michiel Huisman, Jessica Brown-Findlay, Glen Powell, Matthew Goode, Tom Courtenay. Written by Thomas Bezucha, Don Roos; based on the novel by Mary Ann Shaffer and Annie Barrows. Directed by Mike Newell. Netflix
The Meg
A 75-foot-long prehistoric shark attacks a deep-sea submersible necessitating a rescue operation at the bottom of the Pacific Ocean. With Jason Statham, Li Bingbing, Rainn Wilson, Ruby Rose, Winston Chao, Cliff Curtis. Written by Dean Georgaris, Jon Hoeber, Erich Hoeber, based on the novel by Steve Alten. Directed by Jon Turteltaub. Warner Bros.
Skate Kitchen
Drama directed by Crystal Moselle. Magnolia Pictures
Aug. 17
Alpha
During the last Ice Age, a young man teams with a lone wolf in this epic tale of survival. With Kodi Smit-McPhee, Jóhannes Haukur Jóhannesson. Written by Daniele Sebastian Wiedenhaupt; story by Albert Hughes. Directed by Hughes. Columbia Pictures
Benched
Family comedy with Garret Dillahunt, John C. McGinley. Gravitas Ventures
Crazy Rich Asians
A native New Yorker's first trip to Asia is complicated by her longtime boyfriend's status as one of Singapore's most desirable bachelors and his judgy mother. With Constance Wu, Gemma Chan, Lisa Lu, Awkwafina, Henry Golding, Sonoya Mizuno, Chris Pang, Jimmy O. Yang, Ken Jeong, Michelle Yeoh. Written by Peter Chiarelli and Adele Lim, based on the novel by Kevin Kwan. Directed by Jon M. Chu. Warner Bros. | Read more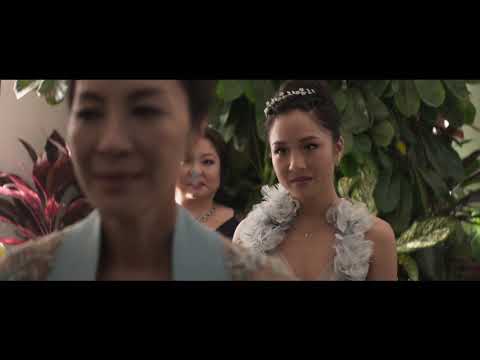 Watch the trailer for "Crazy Rich Asians" starring Constance Wu, Henry Golding and Awkwafina.
Down a Dark Hall
Horror with AnnaSophia Rob, Uma Thurman. Lionsgate Premiere
To All the Boys I've Loved Before
Romantic drama with Lana Condor, Noah Centineo, Janel Parrish, John Corbett. Written by Sofia Alvarez, based on a novel by Jenny Han. Directed by Susan Johnson. Netflix
The Happytime Murders
Two detectives — one puppet, one human — investigate the murders of the cast of a once-popular TV puppet show. With Melissa McCarthy, Maya Rudolph, Joel McHale, Elizabeth Banks. Written by Todd Berger; story by Berger, Dee Austin Robertson. STXfilms
Juliet, Naked
Rose Byrne, Chris O'Dowd and Ethan Hawke form an unlikely triangle brought together by inertia, pop culture obsessiveness and heartache. Written by Tamara Jenkins, Jim Taylor, Evgenia Peretz; based on the novel by Nick Hornby. Directed by Jesse Peretz. Lionsgate / Roadside Attractions
Madeline's Madeline
Drama with Helena Howard, Molly Parker, Miranda July. Written and directed by Josephine Decker. Oscilloscope Laboratories
Puppet Master: The Littlest Reich
Horror with Thomas Lennon. RLJE Films
Aug. 24
Blue Iguana
Black comedy with Sam Rockwell, Ben Schwartz, Phoebe Fox. Written and directed by Hadi Hajaig. Screen Media
The Bookshop
Drama with Emily Mortimer, Bill Nighy, Patricia Clarkson. Directed by Isabel Coixet. Greenwich Entertainment
John McEnroe: In the Realm of Perfection
Documentary written and directed by Julien Faraut. Oscilloscope Laboratories
An L.A. Minute
Satire with Gabriel Byrne, Kiersey Clemons. Strand Releasing
A Memoir of War
French drama with Mélanie Thierry, Benoît Magimel. Directed by Emmanuel Finkiel. Music Box Films
Papillon
Prison drama with Charlie Hunnam, Rami Malek. Bleecker Street
Slender Man
Teens perform a rite in a small Massachusetts town hoping to disprove a terrifying local legend. With Joey King, Julia Goldani-Telles, Jaz Sinclair, Annalise Basso, Javier Botet. Written by David Birke, based on a character by Victor Surge. Directed by Sylvain White. Screen Gems | Read more
Support the Girls
Comedy with Regina Hall, Haley Lu Richardson, Shayna McHayle, James LeGros. Directed by Andrew Bujalski. Magnolia Pictures
Aug. 31
An Actor Prepares
Comedic drama with Jeremy Irons, Matthew Modine, Jack Huston, Mamie Gummer. Gravitas Ventures
Boarding School
A 12-year-old misfit enters a private educational facility housed in a terrifying mansion. With Will Patton, Samantha Mathis, Luke Prael, Sterling Jerins, Nadia Alexander, Tammy Blanchard, Lucy Walters. Written and directed by Boaz Yakin. Momentum Pictures
Kin
An ex-con and his adopted brother, possessing a strange weapon of unknown origin, are pursued by a ruthless criminal, Federal agents and otherworldly soldiers. With Jack Reynor, Zoë Kravitz, Carrie Coon, Dennis Quaid, James Franco, Myles Truitt. Written by Daniel Casey. Directed by Jonathan Baker, Josh Baker. Lionsgate
The Little Stranger
In 1947, a country doctor is called to the home of a wealthy family where his mother once worked and discovers a terrifying connection to his own life. With Domhnall Gleeson, Ruth Wilson, Will Poulter and Charlotte Rampling. Written by Lucinda Coxon, based on the novel by Sarah Waters. Directed by Lenny Abrahamson. Focus Features
Reprisal
Action thriller with Frank Grillo, Bruce Willis. Lionsgate Premiere
August TBD
Tatterdemalion
Mystery. Breaking Glass Pictures
Sept. 7
Kusama — Infinity
The painting, sculpture, installation art, performance art, poetry and novels of Japanese artist Yayoi Kusama, creator of the Infinity Mirrored Rooms, is explored in this documentary. Directed by Heather Lenz. Magnolia Pictures
The Nun
The Vatican sends a troubled priest and a novitiate to investigate a suicide at an abbey in Romania and are forced to face the demonic presence witnessed in "The Conjuring 2." With Demian Bichir, Taissa Farmiga, Jonas Bloquet, Charlotte Hope, Ingrid Bisu, Bonnie Aarons. Written by Gary Dauberman, story by Dauberman and James Wan. Directed by Corin Hardy. Warner Bros. / New Line Cinema
Summer TBD
Mobile Homes
Drama with Imogen Poots, Callum Turner, Keith Rennie. Written and directed by Vladimir de Fontenay. Dark Star Pictures
Never Goin' Back
A pair of suburban Dallas waitresses scheme to flee their diner existence. With Maia Mitchell, Cami Morrone, Kyle Mooney, Joel Allen, Kendal Smith, Matthew Holcomb, Atheena Frizzell, Spencer Rayshon, Marcus Mauldin, Liz Cardenas. Written and directed by Augustine Frizzell. A24
------------
Get our L.A. Goes Out newsletter, with the week's best events, to help you explore and experience our city.
You may occasionally receive promotional content from the Los Angeles Times.