Writer-director Andrea Berloff imagines a female-fronted mob with 'The Kitchen'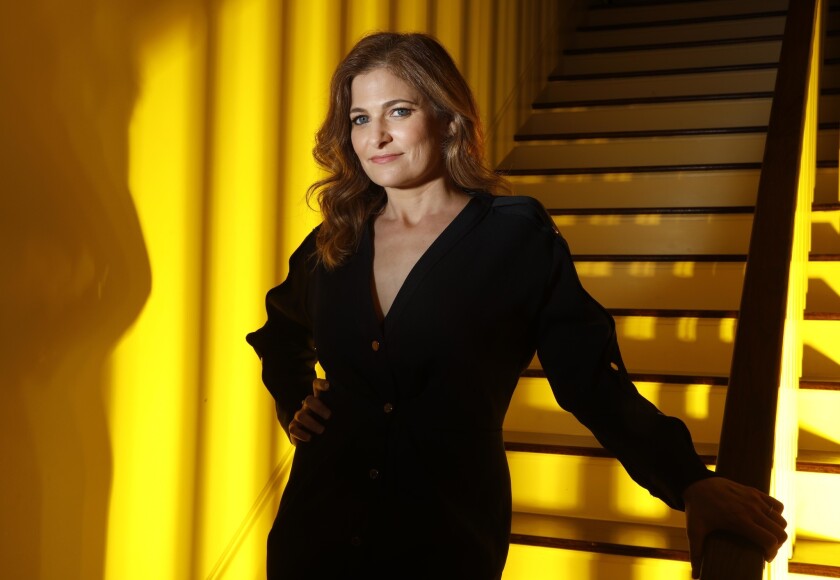 When "Straight Outta Compton" co-writer Andrea Berloff was tapped to direct "The Kitchen," a female-driven mob drama for Warner Bros.' New Line Cinema division, the assignment came just as it seemed she'd hit a glass ceiling. It was a personal come-to-Jesus moment.
"I reached a point where I thought, 'Well, I think this is it. I think this is as [much] as I'm going to get a chance to achieve,'" says Berloff, who received an Oscar nod for her work on "Compton." "I definitely felt like I was losing out on opportunities and not being afforded the respect my work had merited. I was incredibly frustrated and didn't quite know where to put that energy."
It was during this period of disillusionment that she was offered the chance to adapt the DC/Vertigo comic book series "The Kitchen," a 1970s Irish mafia story set in New York's Hell's Kitchen. It revolves around a group of mob wives whose husbands are busted in an FBI sweep. After the men are sent to jail, the women assume their positions at the top of the hierarchy. Melissa McCarthy, Elisabeth Moss and Tiffany Haddish star as the gangster wives in the film version of the story.
" 'The Kitchen' hit at exactly the right time that I was feeling angry enough to think to myself, 'What would happen if women could take over? What would that look like?' " Berloff says. "[Because] the Irish mafia is not all that different from Hollywood."
SUMMER SNEAKS: Everything you need to know about 2019's summer movies »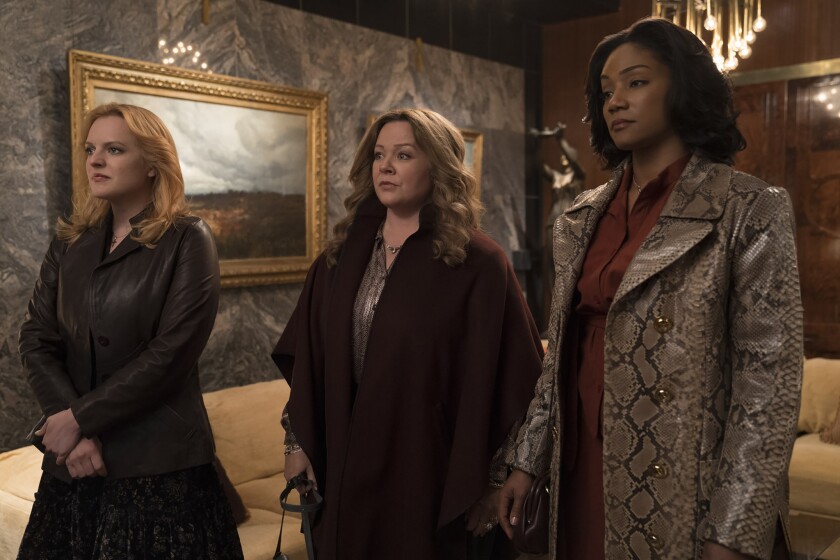 It was important for Berloff and producer Michael De Luca to cast against type for two of the leads, turning to comic actresses McCarthy, whose rare dramatic role in last year's "Can You Ever Forgive Me?" earned an Oscar nomination, and Haddish, who was in the OWN drama "If Loving You Is Wrong," but is mostly known as one of Hollywood's funniest actresses.
"I was really trying very hard across the board to make sure I was casting actors who are very talented but not necessarily the stereotype of what you would see in these [roles]," says Berloff. "People who were interesting to watch and would deliver incredible performances."
"We were trying to be surprising," De Luca adds. "I've always believed comedians and comic actors can usually make the transition to drama. Going back to Charlie Chaplin up to Robin Williams, it's just a deep well of range in these kinds of performers."
As for Moss, who shines as a woman struggling to realize her power, Berloff says, "She's the Meryl Streep of our generation. She would do one take, and I would look around and think to myself, 'Oh, my God, how am I supposed to make that better?' She's one of the finest actresses of the era."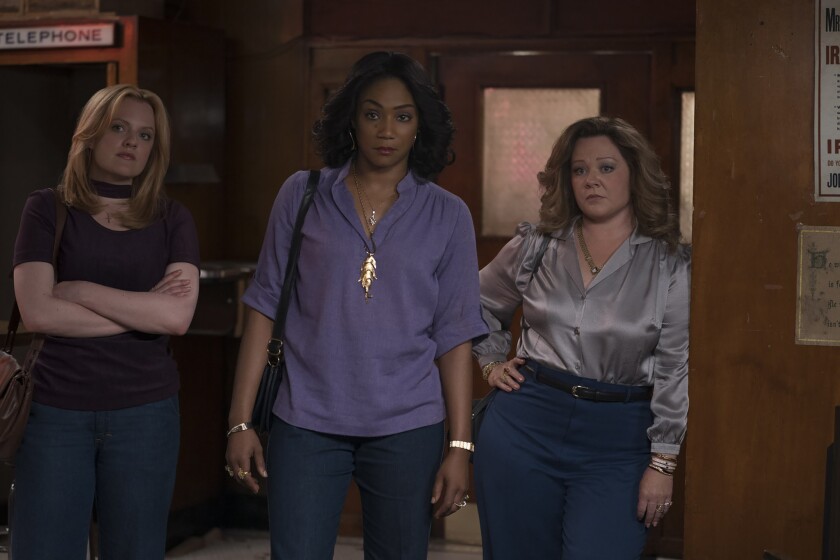 Berloff was approached to write the script, but after falling in love with the story, she decided to throw her hat in the ring to direct as well — despite having no directing experience.
"I said to them, 'Listen, I'm not going to shake you down or hold you to it, but I would at least like the opportunity to pitch as a director for this film,'" she says. "I knew they liked the script enough to move forward, and so just like any other director I went in and pitched my heart out. And they were kind enough to hire me eventually."
That makes Berloff one of only a handful of women directing major studio releases this season. (Ry Russo-Young's "The Sun Is Also a Star" and Gurinder Chadha's "Blinded by the Light" are also due from Warner Bros., while Gail Mancuso directs "A Dog's Journey" for Universal. Disney, Paramount and Sony do not have any female-directed titles set for the summer.)
Berloff was careful to preserve the central conflict of the comic, but took some creative license as well, adding characters and establishing her own tone for the movie.
"I really felt the freedom to make it my own," she says. "I wrote this shortly after the #MeToo kickoff, but from my own experiences in Hollywood I thought, 'How would women do it differently? Where would women's flaws be in that system?' It wouldn't necessarily be in the same places that men's flaws would be. I was really compelled by that idea."
"I think right now audiences are embracing originality," De Luca says. "['The Kitchen'] just seemed like a really original take on a genre that everybody loves but, let's face it, we've seen the traditional version of this story about a billion and one times. I thought the graphic novel was a really great dusting off of the gangster genre with a fresh take and a new voice."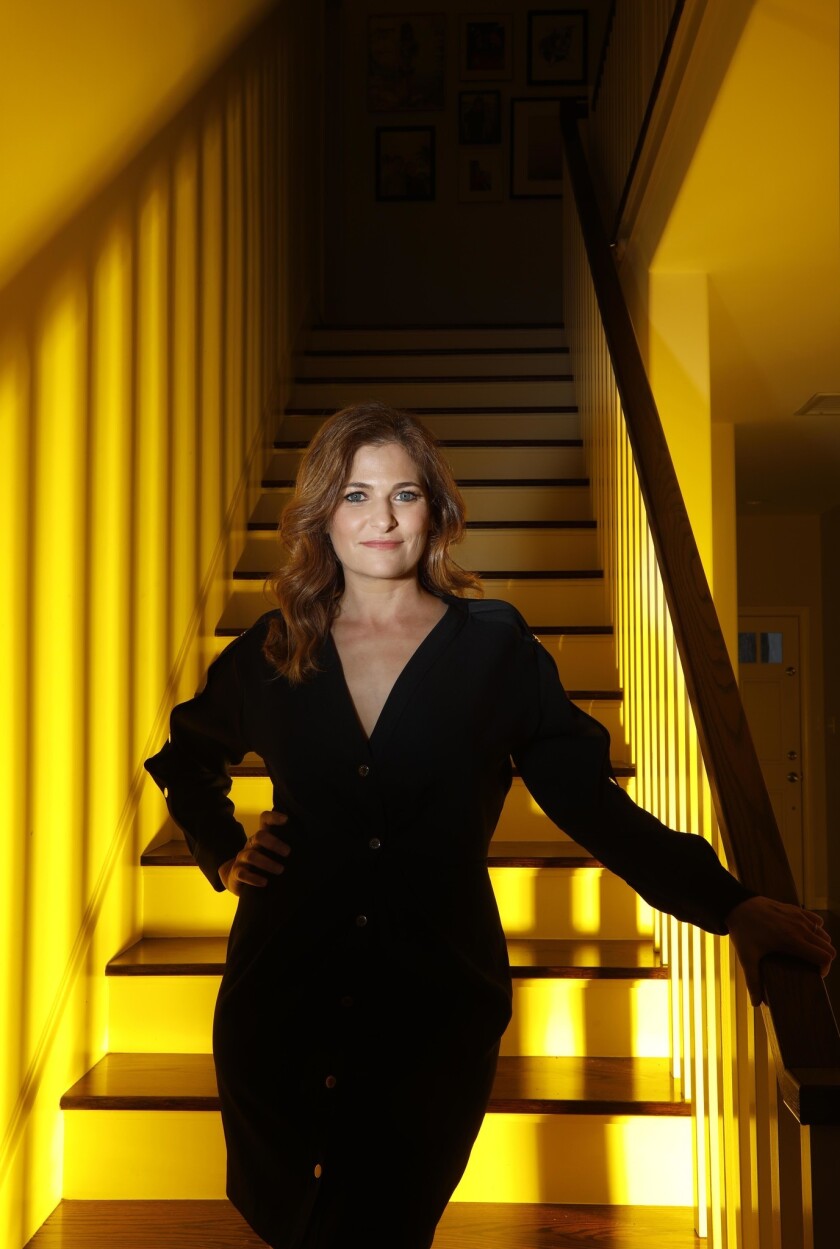 While she was careful to avoid making something derivative of someone else's style, Berloff admits she drew more inspiration from "Thelma & Louise" than any of the classic mob films.
"If you think about 'Thelma & Louise,' it's about two women who are not necessarily angels and yet you're rooting for them the entire time," she says. "That idea of women who aren't necessarily the good girls and yet they're your heroes really became something of a touchstone for me."
Another thing she's learned is that simply casting women in traditionally male roles isn't always enough.
"I didn't want to just stick a gun in their hands and make them 'tough girls,' " Berloff says of her "Kitchen" mob women. "Hopefully we're in an era where we can open up the conversation about what kinds of art gets made and who gets the right to tell those stories. I'm not interested in seeing them take the same old man stories that we've all seen and just stick women in those roles. I'm much more interested in telling women's stories."
follow me on twitter @sonaiyak
---
The complete guide to home viewing
Get Screen Gab for weekly recommendations, analysis, interviews and irreverent discussion of the TV and streaming movies everyone's talking about.
You may occasionally receive promotional content from the Los Angeles Times.