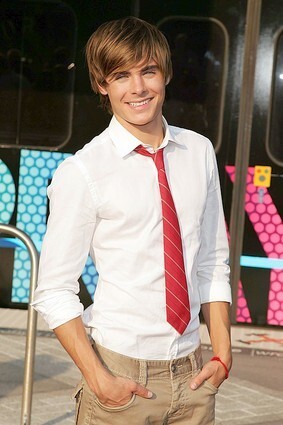 6 Images
The next Hollywood hunks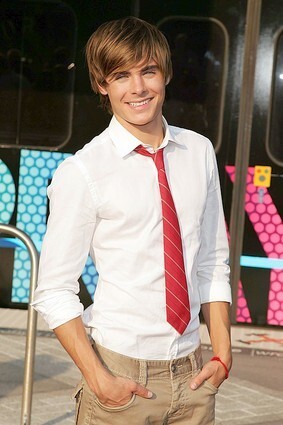 ZAC EFRON
Age / height:
19 / 5'10 ish
Brawn factor:
One barbell
Resume:
After a couple of years of bit parts on TV shows Zac Efron hit the jackpot when he landed the role of Troy Bolton in the runaway sensation "High School Musical." It was that performance that helped him land his first part in a major motion picture-"Hairspray." Spiritual forefather: John Travolta, another man who isn't afraid to dance and got his start in musicals.
The scoop:
Efron is Hollywood's go-to young guy when it comes to casting musicals, but beyond that? We'll see after he finishes shooting "High School Musical 3."
(Bryan Bedder, Getty Images)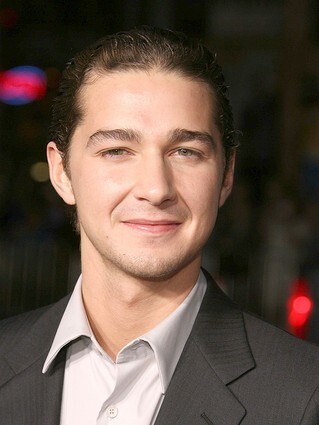 SHIA LABEOUF
Age / height:
20 / 5' 10ish"
Brawn factor, on a barbell scale of one (jelly) to five (beefy):
Three barbells
Resumé:
Star of the Disney Channel series "Even Stevens," performed sketch comedy on "The Tonight Show With Jay Leno," appeared in tween fare "Holes" and "The Greatest Game Ever Played," and as a sidekick in edgier "I, Robot" and "Constantine." Upcoming films include: "Transformers," "Surf's Up," the fourth "Indiana Jones." In April, LaBeouf was named ShoWest's male star of tomorrow.
Spiritual forefather:
Tom Hanks. Genuinely funny.
The scoop:
At this moment in time, LaBeouf is the only break-out star of the new generation, someone who in the wake of "Disturbia" can actually get movies greenlighted on the basis of his own mojo.
(Frazer Harrison, Getty Images)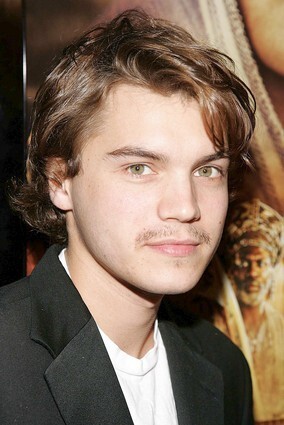 EMILE HIRSCH
Age / height:
22 / 5' 7"
Brawn factor:
One barbell
Resumé:
Hirsch spent his youth playing vulnerable adolescents in such films as "The Dangerous Lives of Altar Boys" and "The Emperor's Club" before going edgy and playing troubled anti-heroes in "Alpha Dog," based on the notorious Jesse James Hollywood case, and the skateboard movie "Lords of Dogtown." Stars in Sean Penn's upcoming directorial effort, "Into the Wild," based on the bestselling book by Jon Krakauer.
Spiritual forefather:
River Phoenix. Would love to be Sean Penn.
The scoop:
Hirsch's films haven't yet connected with audiences, although he's landed the commercial role of a lifetime in the upcoming Wachowski brothers' ("The Matrix" trilogy) PG version of "Speed Racer," based on the 1960s cartoon.
(Frazer Harrison, Getty Images)
SAM WORTHINGTON
Age / height:
30 / 6' 2"
Brawn factor:
Five barbells
Resumé:
Virtually unknown in America until he was cast as the lead of James Cameron's upcoming "Avatar." Previously starred in Australian TV and movies, with bit parts in little-seen American war films "The Great Raid" and "Hart's War." Upcoming, Worthington, 30, plays the lead character in a gangland retelling of "Macbeth" from director Geoffrey Wright, the man who unleashed Russell Crowe on the world.
Spiritual forefather:
Russell Crowe. The latest in Australian superhunks.
The scoop:
The rugged Worthington was the runner-up in the race to become the new James Bond, ultimately losing out to Daniel Craig.
(Carlo Allegri, Getty Images)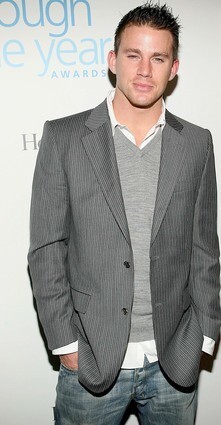 CHANNING TATUM
Age / height:
27 / 6' 1"
Brawn factor:
Five barbells
Resumé:
A former model whose big break came in Ricky Martin's video "She Bangs." Tatum starred opposite teen star Amanda Bynes in "She's the Man" and headlined Disney's dance movie "Step Up," which cost $20 million and made $100 million worldwide.
Spiritual forefather:
Marlon Brando and Burt Lancaster. A man's man.
The scoop:
Though his movies haven't yet demanded any acting range, his charisma has wowed insiders. He reportedly break-danced for Kimberly Peirce at his audition for the Iraq veteran drama "Stop Loss," one of the most anticipated Oscar-hopeful projects of the fall. Already fielding offers for new action-adventure pics.
(Frederick M. Brown, Getty Images)
JAMES MCAVOY
Age / height:
28 / 5' 7"
Brawn factor:
One barbell
Resumé:
A staple of British TV, starring in such series as "Shameless" and "State of Play" before capturing Hollywood's attention playing the faun Mr. Tumnus in "The Chronicles of Narnia." Career went into overdrive when he held his own opposite Forest Whitaker's Oscar-winning portrayal of Idi Amin in "The Last King of Scotland." McAvoy has already picked up the British equivalent of an Oscar for best supporting actor and rising star.
Spiritual forefather:
Michael Caine
The scoop:
A Glasgow native with a thick brogue, McAvoy has got acting chops and a kicky insouciance but hasn't been tested in the box office arena yet. In the comic book adaptation "Wanted," he plays opposite Angelina Jolie and Morgan Freeman as a young man enlisted into a secret organization of assassins.
(Sean Masterson / EPA)