Review: '21 Years: Richard Linklater's' construction undercuts focus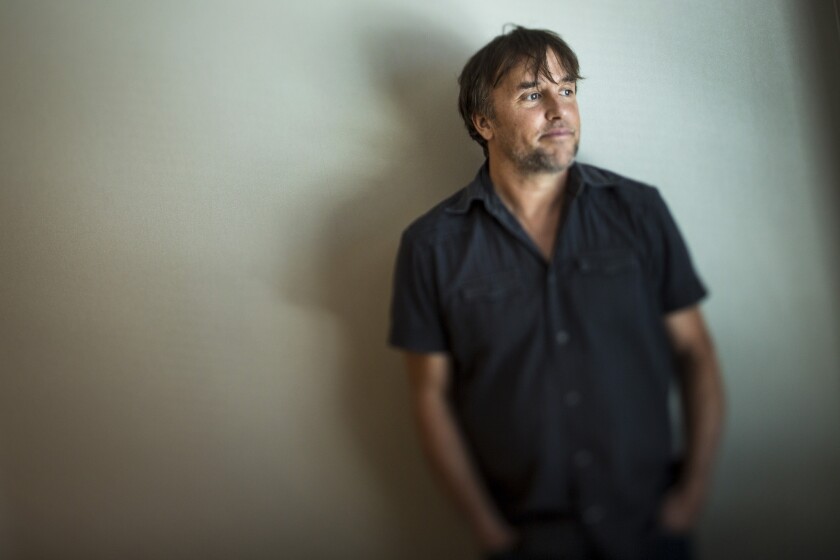 Filmmaker Richard Linklater is having his moment, with midlife masterpieces "Bernie" in 2011, "Before Midnight" in 2013 and this year's temporally rich and wondrous "Boyhood."
It's the whole career so far, however, that co-directors Michael Dunaway and Tara Wood adoringly celebrate with "21 Years: Richard Linklater," a tribute documentary in which a range of collaborators — Ethan Hawke, Matthew McConaughey (he is in almost everything), Jack Black — and admirers animatedly break down the director's artistic and personal style, starting with his indie smash debut, "Slacker."
The stories are fun, and the overarching — and repeated — takeaway is that Linklater is a Zen master of big themes and human stories told with sly humor and surprising focus. It's this movie, however, that feels slapped together, something you'd see at an awards dinner, save for the dippy cartoon segments, which considering the subject's creative use of animation ("A Scanner Darkly"), undercut every anecdotal stab at thoughtful analysis.
Perhaps most regrettable is that this documentary's timing means the innovative "Boyhood," arguably the most acclaimed film of 2014, isn't discussed, which feels like a topical hole. I suppose we'll have to wait for "42 Years: Richard Linklater."
---------------------------------------
"21 Years: Richard Linklater"
MPAA rating: None
Running time: 1 hour, 19 minutes.
Playing: Laemmle's NoHo 7, North Hollywood.
---
Get the Indie Focus newsletter, Mark Olsen's weekly guide to the world of cinema.
You may occasionally receive promotional content from the Los Angeles Times.