Bernardo Bertolucci, director of 'Last Tango in Paris' and 'The Last Emperor,' dies at 77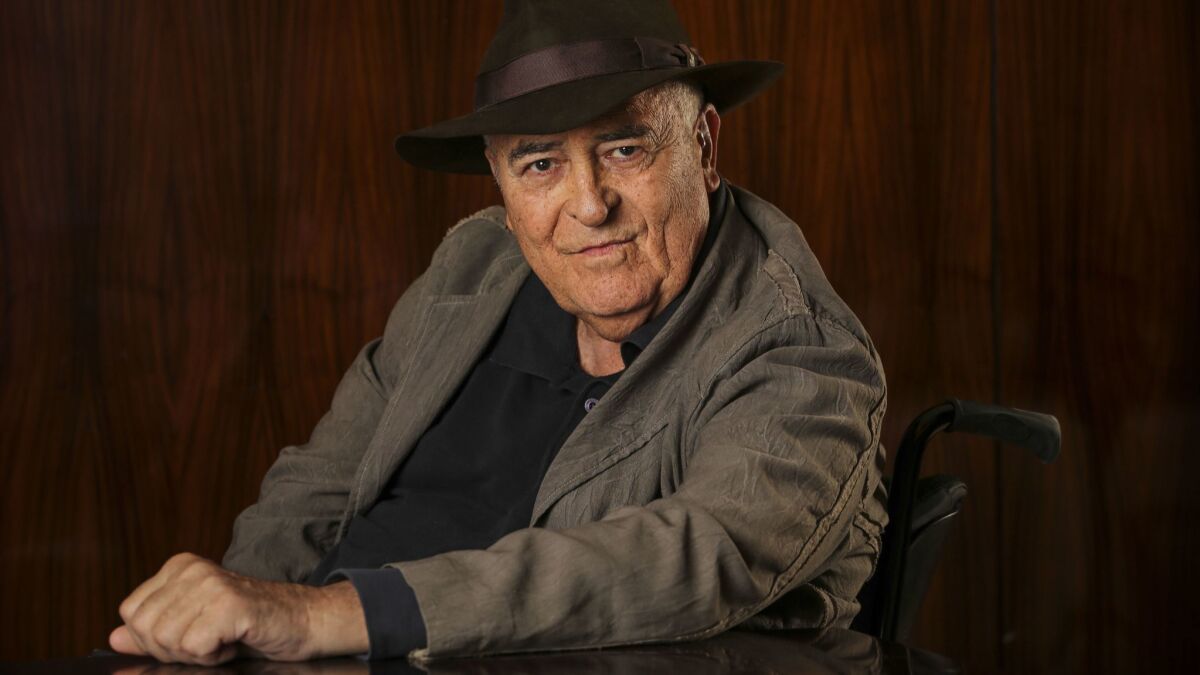 Italian filmmaker Bernardo Bertolucci, who infused poetry, politics, sexuality and psychological depth into such era-defining and sometimes controversial films as "The Conformist," "Last Tango in Paris" and "The Last Emperor," died Monday at his home in Rome at age 77.
According to his publicist, he had been battling cancer.
In the 1970s, Bertolucci established himself as one of his generation's preeminent film auteurs, exerting a powerful influence on Hollywood's young crop of emerging maverick filmmakers, including Francis Ford Coppola and Martin Scorsese, with such films as 1970's antifascist drama "The Conformist," 1972's erotic taboo-smasher "Last Tango in Paris" and the 1976 period epic "1900."
But he found his biggest success in 1987 with the sweeping "The Last Emperor." The first Western film to shoot in Beijing's Forbidden City, the film traced the life of China's final imperial ruler, Pu Yi, from child king to war criminal to an ordinary citizen following the Cultural Revolution. Nominated for nine Academy Awards, the film swept every category, including best picture and director.
Born in Parma, Italy, on March 16, 1941, to poet Attilio Bertolucci and his wife, Ninetta, Bertolucci was raised in an artistic environment. Initially determined to become a writer, he turned to film while studying at the University of Rome. He made his directorial debut with 1962's murder mystery "La Commare Secca," which he followed with 1964's critically heralded romantic drama "Before the Revolution," whose central protagonist, like Bertolucci, was a professed Marxist.
Bertolucci was honored for lifetime achievement at the Cannes Film Festival in 2011. But at various points in his career, his provocative, often politically and sexually charged work courted controversy – never more so than with "Last Tango in Paris."
Starring Marlon Brando as a recently widowed American who has a sexual relationship with a young Parisian woman, played by Maria Schneider, the film — which, like much of Bertolucci's work, drew on his own inner fantasies and experiences with psychoanalysis — shocked audiences with its blend of explicit carnality and emotional anguish.
One of the first X-rated Hollywood films to reach the mainstream American cinema, the movie drew widespread critical raves — critic Pauline Kael compared it to Igor Stravinsky's revolutionary composition "The Rite of Spring" — while being banned in Bertolucci's native Italy.
Schneider, who was 19 at the time of filming, later said she had been traumatized by her experience on the movie and felt humiliated while shooting a rape scene involving a stick of butter.
In 2013, two years after Schneider's death, Bertolucci acknowledged that, while the rape scene had been scripted, he hadn't told Schneider in advance about the butter in order to try to capture an authentic reaction onscreen, saying, "I feel guilty, but I don't regret it."
Following "The Last Emperor," Bertolucci found varying levels of success with films such as 1990's "The Sheltering Sky," 1993's "Little Buddha" and 1996's "Stealing Beauty." Slowed by health issues, he made his final film, "Me and You," in 2012.
Though throughout his career he worked both in Hollywood and in Europe, Bertolucci held the American studio system at somewhat of a distance in order to protect his own independent artistic vision from what he regarded as the corrupting demands of crass commercialism.
"Cinema will survive if it will be cinema," he told The Times in 1987. "Once again to be in the cinema must be like being in a cathedral, sharing the collective dream."
---
Get the Indie Focus newsletter, Mark Olsen's weekly guide to the world of cinema.
You may occasionally receive promotional content from the Los Angeles Times.