Review: The dark underbelly of a '90s craze exposed in 'The Boy Band Con: The Lou Pearlman Story'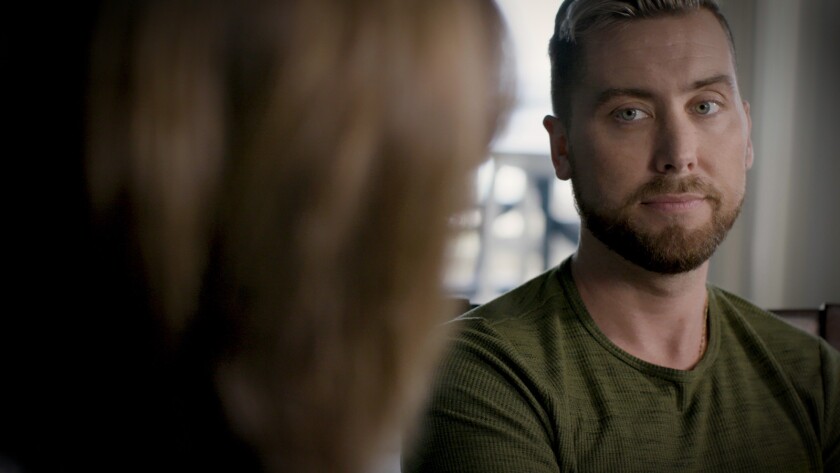 It may be an all-too-familiar refrain — trusted music manager rips off his clients — but "The Boy Band Con: The Lou Pearlman Story" sets it in the broader, more intriguing context of the age-old pursuit of those twin trappings, fame and fortune.
Pearlman was a large-living impresario once viewed as a cherubic father figure to the Backstreet Boys and *NSYNC. A name synonymous with the '90s boy band craze, he would eventually see a shady past catch up with him, and be sentenced to a 25-year prison term in 2008 for perpetrating one of the largest Ponzi schemes in U.S. history, among other charges, and died while in federal custody in 2016.
Inspired by the success of New Kids on the Block, Pearlman groomed the likes of Backstreet Boys AJ McLean and Nick Carter and subsequently, *NSYNC's Justin Timberlake, Lance Bass, JC Chasez & Co. to even greater acclaim, while bilking the young men out of millions of dollars in earnings.
But while both bands would go to court to sever ties with the man they once affectionately referred to as Big Poppa, it's what happened after they bid "Bye Bye Bye" to Pearlman that makes Aaron Kunkel's documentary so compelling.
Despite his tarnished reputation, Pearlman proceeded to shepherd many other acts, including the all-female Innosense and O-Town, the outfit featured on the Pearlman co-created unscripted television series "Making the Band," whose spotlight-seeking members were either unaware or unconcerned about being pawns in an elaborate con game.
Kunkel adheres to a conventional documentary path while allowing the film's subjects, especially Bass, "The Boy Band Con's" producer, in conversation with his mother, Diane, to tell a troublingly recognizable story that shares some darker, predatory undertones with HBO's recent Michael Jackson documentary, "Leaving Neverland."
As the poet Lord Byron, arguably the pop star of his day, once observed, "Fame is the thirst of youth."
Alas, despite all the red flags waved in this revealing cautionary tale, it seems there will always be a Big Poppa lurking in the wings to exploit the thirsty.
-------------
'The Boy Band Con: The Lou Pearlman Story'
Not rated
Running time: 1 hour, 39 minutes
Playing: Starts March 27, ArcLight Sherman Oaks; available April 3 on YouTube
---
Get the Indie Focus newsletter, Mark Olsen's weekly guide to the world of cinema.
You may occasionally receive promotional content from the Los Angeles Times.