Review: 'After Auschwitz' profiles survivors' lives in America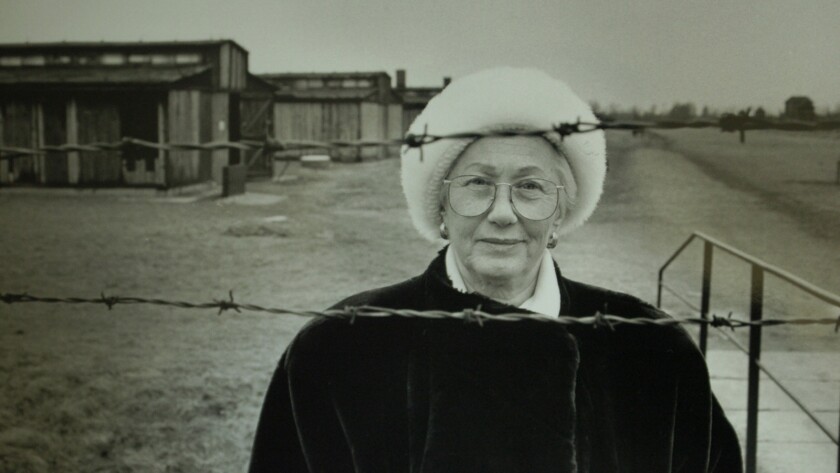 Something of a follow-up to his 2007 documentary, "Swimming in Auschwitz," Jon Kean's "After Auschwitz" examines life after liberation with similarly incisive results.
Gathering the same six Holocaust survivors whose remarkably vivid recollections lent the previous film its unique all-female perspective, Kean's new group portrait details the uncertain path ahead of each of them after being informed by their Russian liberators that they were free to go home.
Not knowing if there even was a home awaiting them, let alone any surviving family members, the women — two each from Poland and Czechoslovakia, one from Hungary and one from Holland — would end up leaving Europe for America, eventually all settling in Southern California.
While Linda Sherman would find work as Ricardo Montalban's nanny and Renee Firestone would go on to become a renowned fashion designer, they along with the other four, would all marry and despite some initial concerns, raise families.
Despite their best efforts to assimilate into American culture (apparently symbolized for many by ownership of a Chevrolet), they'd find it difficult to leave their pasts behind them, and later, encouraged by their inquisitive grandchildren, would find themselves educating the public about the unspeakable past.
Although several of its subjects have since passed on, Kean's perceptive film does an effective job of keeping their moving, lucid observations vitally alive.
-------------
'After Auschwitz'
Not rated
Running time: 1 hour, 21 minutes
Playing: Laemmle Music Hall, Beverly Hills; Laemmle Town Center, Encino
See the most-read stories in Entertainment this hour »
---
Get the Indie Focus newsletter, Mark Olsen's weekly guide to the world of cinema.
You may occasionally receive promotional content from the Los Angeles Times.