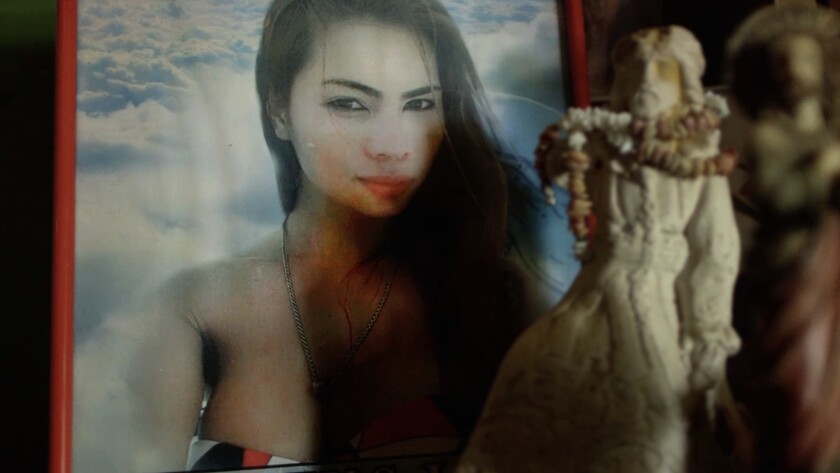 There are so many strands of history, politics, identity and human rights tied up in the story at the center of the necessary documentary "Call Her Ganda" that the movie's languid tone can be strangely misleading. PJ Raval's movie examines the disturbing case of trans Filipina Jennifer Laude, who in 2014 was killed and left with her head in a motel room toilet after being picked up by a 19-year-old U.S. Marine named Joseph Pemberton on "liberty leave" from his ship.
A maelstrom of maneuvering followed that found Laude's grief-stricken mother and dedicated activist attorneys butting up against a defense for Pemberton that exploited the imperial power America has always wielded over the Philippines' sense of autonomy. Laude's status as a transwoman also gave international prominence to the terrible violence suffered by a community long deemed unworthy of receiving justice for crimes committed against them.
This multi-faceted case becomes something of an explanatory jumble in Raval's telling, however, between the overused cinematographic ambience (initially evocative, it turns repetitive), some narrative confusion over legal entanglements and personal backgrounds, and a reliance on Philippines-born, U.S.-based trans journalist Meredith Talusan as an on-screen guide that too often feels underexplored as an identity prism through which to view this tragic case. Even with its stumbling nature, though, "Call Her Ganda" is still a valiant effort to fuse inquiry, testimony, heart and protest in dealing with its complex intertwining of facts and issues.
-------------
'Call Her Ganda'
In English and Tagalog with English subtitles
Not rated
Running time: 1 hour, 38 minutes
Playing: Sept. 28, Laemmle Town Center, Encino
---