Review: Chinese historical epic 'God of War' delivers battle-ready action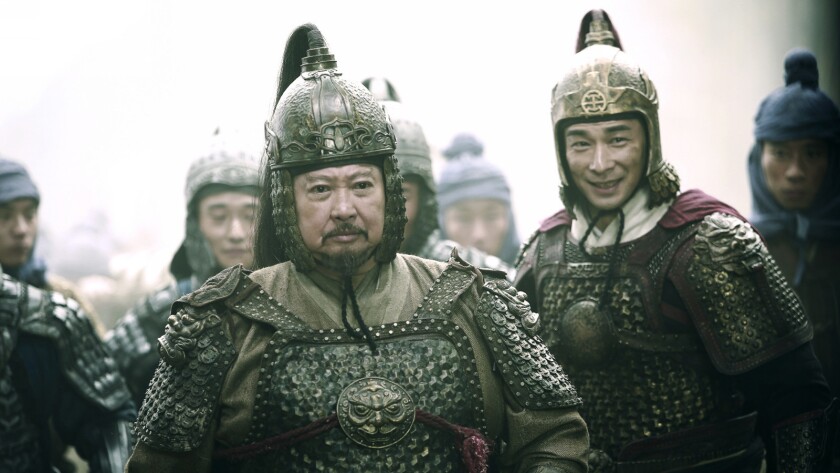 Why settle for "Pirates of the Caribbean" when you can have the pirates of the Ming Dynasty?
Set along the Chinese coast during the 16th century, the lively "God of War" is a character-driven battle epic that plays more like a brightly rendered action-adventure than a starchy history lesson.
Having pillaged their way through the Eastern Chinese coastal province of Zhejiang, Japanese pirates finally meet their formidable match in the form of a gung-ho army that has been whipped into shape by sharp-witted Gen. Qi Jiguang (Vincent Zhao).
Gordon Chan's entertaining film, not to be confused with the video game series of the same name, does bear a resemblance to the 2003 Russell Crowe historical adventure, "Master and Commander: The Far Side of the World," in the way it adeptly balances action and performance.
The latter is richly on display courtesy of charismatic lead turns by Zhao and the Japanese pirate leader played by Yasuaki Kurata, as well as spirited supporting work by Regina Wan as the general's equally intrepid wife, and, too briefly, martial arts legend Sammo Hung as a philosophical commander who used to be Zhao's superior.
Chan maintains his dexterous footing whether choreographing the colorful large-scale battle sequences or the stripped-down, hand-to-hand matchups that boil the conflict down to its most basic — and personal — essence.
-------------
'God of War'
In Mandarin with English subtitles
Not rated
Running time: 2 hours, 8 minutes
Playing: AMC Atlantic Times Square, Monterey Park; AMC Puente Hills 20, City of Industry; AMC Orange 30, Orange.
See the most-read stories in Entertainment this hour »
---
Get the Indie Focus newsletter, Mark Olsen's weekly guide to the world of cinema.
You may occasionally receive promotional content from the Los Angeles Times.