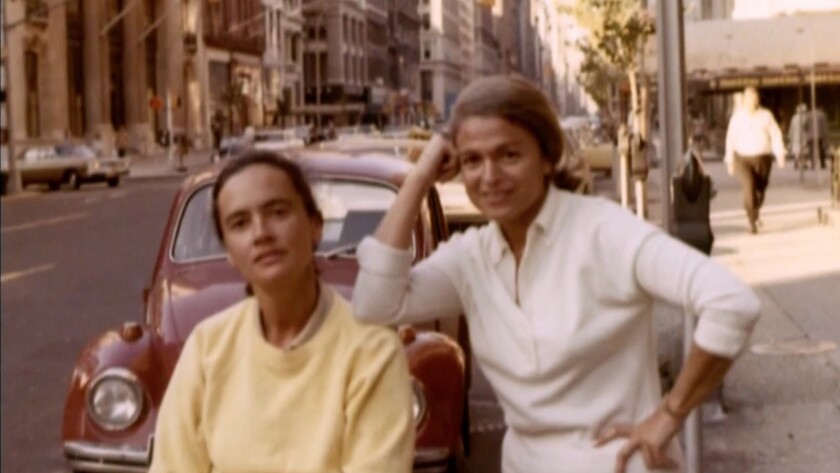 In the moving documentary "To a More Perfect Union: U.S. v. Windsor," director Donna Zaccaro establishes both the historical and emotional context for a landmark Supreme Court decision. The film explores the powerful experience of gay rights pioneer — and vivacious personality — Edie Windsor and her fight to be recognized legally as the wife of her decades-long partner, Thea Spyer.
Photos and interviews illuminate the love story that began in the 1960s and lasted until Spyer's death in 2009. Since gay marriage wasn't yet legal in America, Windsor and her lawyer Roberta Kaplan sued to have their Canadian union recognized by the U.S. government. In parallel with Windsor's battle for justice, Zaccaro walks through LGBTQ rights history with archival footage, discussing Stonewall, the AIDS crisis, the Defense of Marriage Act and more. Rosie O'Donnell, Frank Rich and other notable figures offer additional insight into both the larger cultural shifts and their own challenges.
"To a More Perfect Union" could be more focused, particularly given its brief running time. However, the larger history behind the gay rights movement may be a helpful primer for those unfamiliar with it. But this doesn't cloud the documentary's emotional impact and effectiveness. The film reminds us that there are individual human experiences behind the legal decisions that impact an entire country.
-------------
'To a More Perfect Union: U.S. V. Windsor'
Not rated
Running time: 1 hour, 3 minutes
Playing: Laemmle Fine Arts, Beverly Hills; Laemmle NoHo 7, North Hollywood; Laemmle Playhouse 7, Pasadena
See the most-read stories in Entertainment this hour »
---