The surf classic 'Gidget' is 60 this year, and it remains the 'absolute ultimate'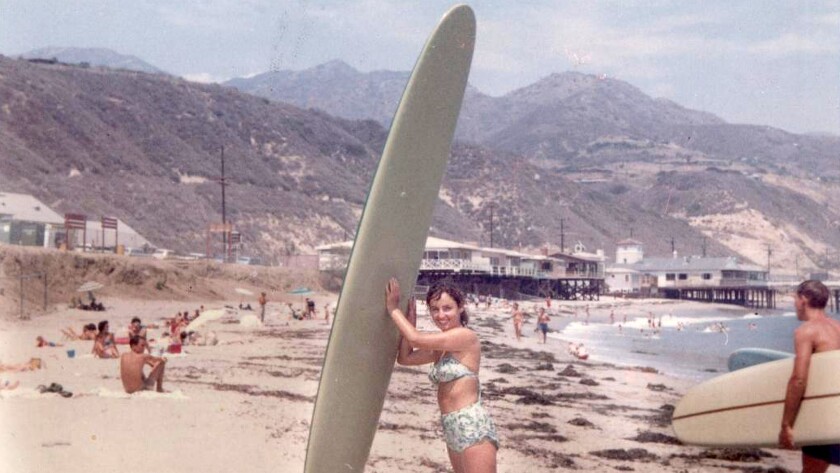 As a teenager growing up in Malibu in the 1950s, Kathy Kohner liked to hang out with the surfing set. But she wasn't content with just being an onlooker.
"I was 16. I didn't want to be the girl on the beach looking at the men," she recalled recently. "I wanted to surf. It was not a competitive sport; I was competing against myself. I felt I could do this, I could be like one of them."
Her stories delighted her Oscar-nominated screenwriter father, Frederick Kohner, who wrote a novel, "Gidget: The Little Girl With Big Ideas," in six weeks, based on her tales. It was published in 1957 and reportedly outsold Jack Kerouac's beat classic, "On the Road," which was released the same year. Kohner would write five "Gidget" novels and two film novelizations.
The first book spawned the movie "Gidget," this year celebrating its 60th anniversary. The iconic film starred Sandra Dee as Francine Lawrence, who finds her place in the sun among a tight-knit clan of Malibu surfers. Her diminutive size earns her the moniker Gidget (girl + euphemism for little person) from the guys.
She falls in love with one of them, Moondoggie (James Darren), who is bent on making it as a full-time "surf bum" like the gang's charismatic shack-dwelling leader, Kahuna (Cliff Robertson).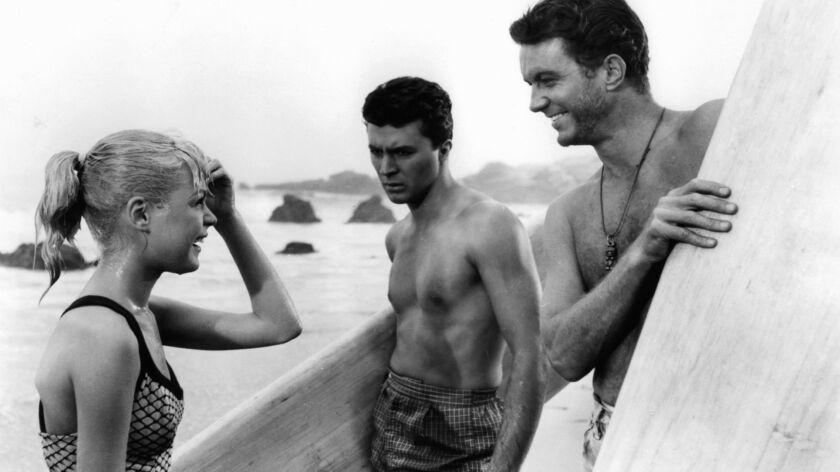 The New York Times called the film a "frolic" and "an ideal way to usher in the beach season." It did more than that, however, spawning a wave of American beach movies that were a sunny departure from such juvenile delinquency pictures as "The Blackboard Jungle," which had been all the rage.
"Gidget" lured more people into the ocean than "Jaws" would later scare them out of it. But six decades on, "Gidget" is more than a mere fun-in-the-sun romp. After the Woolsey Fire devastated Malibu last year, the Malibu Film Society was determined to help in the healing process. To lift the community's spirits, it turned to the 1959 film. A special screening held recently packed the house. And front and center at the event was Kathy Kohner — now Kathy Zuckerman.
The film society's executive director, Scott Talall, noted in an email: "For the first time since the fire, it finally felt like we were started to get our community back."
GIDGET LIVES ON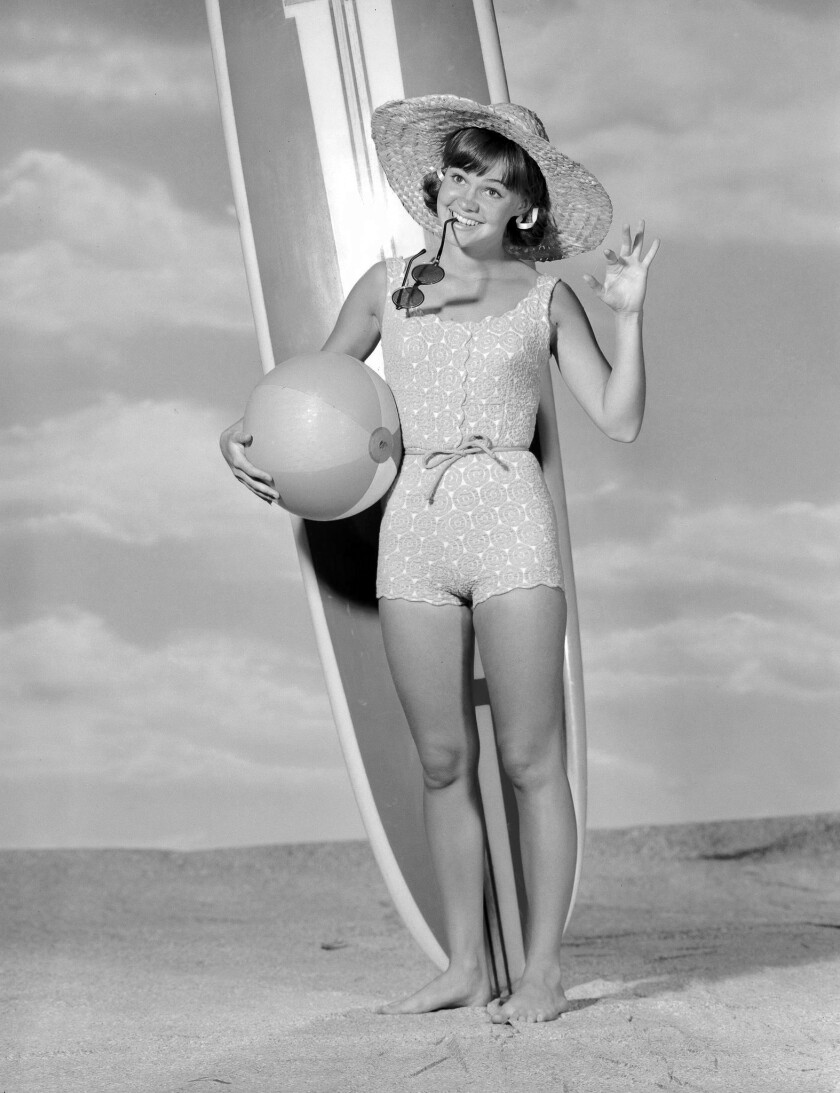 Gidget bounced around the globe in the sequels "Gidget Goes Hawaiian" (1961) starring Deborah Walley and the beachless "Gidget Goes to Rome" (1963) starring Cindy Carol. As the star of the "Gidget" TV series, which premiered in 1965 and lasted one season, Sally Field made the biggest splash in the role since Dee.
There was a made-for-TV movie, "Gidget Grows Up," in 1969, and sequels and reboots continued through the 1980s.
But the original film remains, as Gidget might say, the absolute ultimate. "The basis of the story is true," Zuckerman, 78, said in a phone interview.
She did not score a cameo in the feature film, but she did spend time with Dee — she has a picture of herself with the actress in a hammock. Zuckerman was at what is now Oregon State University when "Gidget" was released and remembers how surreal it was to sit in the campus theater watching a movie based on her life.
Gidget, to her, was a state of mind. She'd walk around campus saying, "aloha," to her fellow students and carry a straw basket. The wave rode her all the way to "You Bet Your Life," the quiz show hosted by Groucho Marx. She won $500, she said.
Zuckerman keeps alive the original film's free spirit. She is in her 17th year at Duke's Malibu, where she serves as the ocean-view restaurant's Ambassador of Aloha.
As with voice-over artists, hers is an odd form of celebrity. The name and face may be unfamiliar, but the name Gidget strikes a resonant chord with people who've read the books and seen the movies and television series. "I live a quiet life," Zuckerman said. "I do the wifey things and the grandma things. When I'm at Duke's, they call me Gidget, and it's 'Can we take your picture?' Then I leave, and I'm Kathy."
She is a hero to the women empowered by her to try the male-dominated sport themselves. Surfer Magazine ranked her No. 7 on its list of the 25 most influential people in surfing. In 2011, she was inducted into the Huntington Beach Surfing Walk of Fame.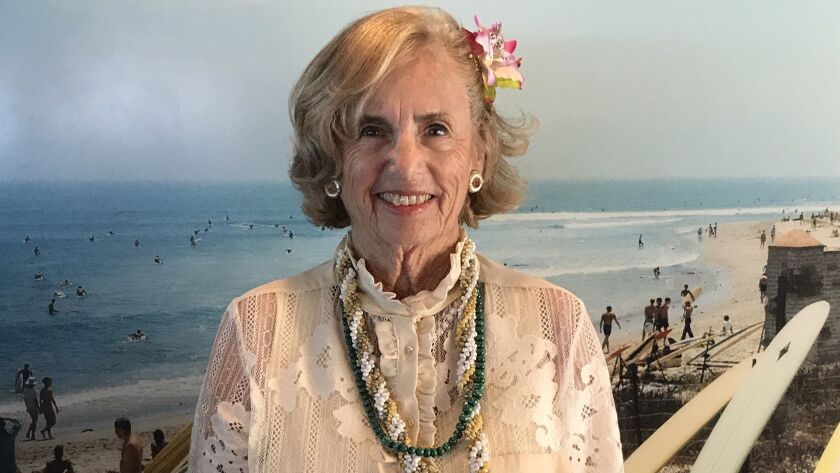 Gidget's extended family includes Darren, who is amused that like his friend Frankie Avalon of "Beach Party" fame, two dark-haired Philadelphia boys became West Coast surfing icons.
But Darren holds a special place in film history. He is the only actor to appear in a movie franchise opposite different leads in each outing: one Moondoggie, three Gidgets. Dee also was his favorite.
"Deborah did a wonderful job, Cindy did a wonderful job, but with all due respect, Sandra Dee was ideal," he said in a phone interview. "That innocence she had, that vulnerability. That's what made her a star; you play a role that happens to be pretty much right for you, and from what you bring to that, people love you because of that role."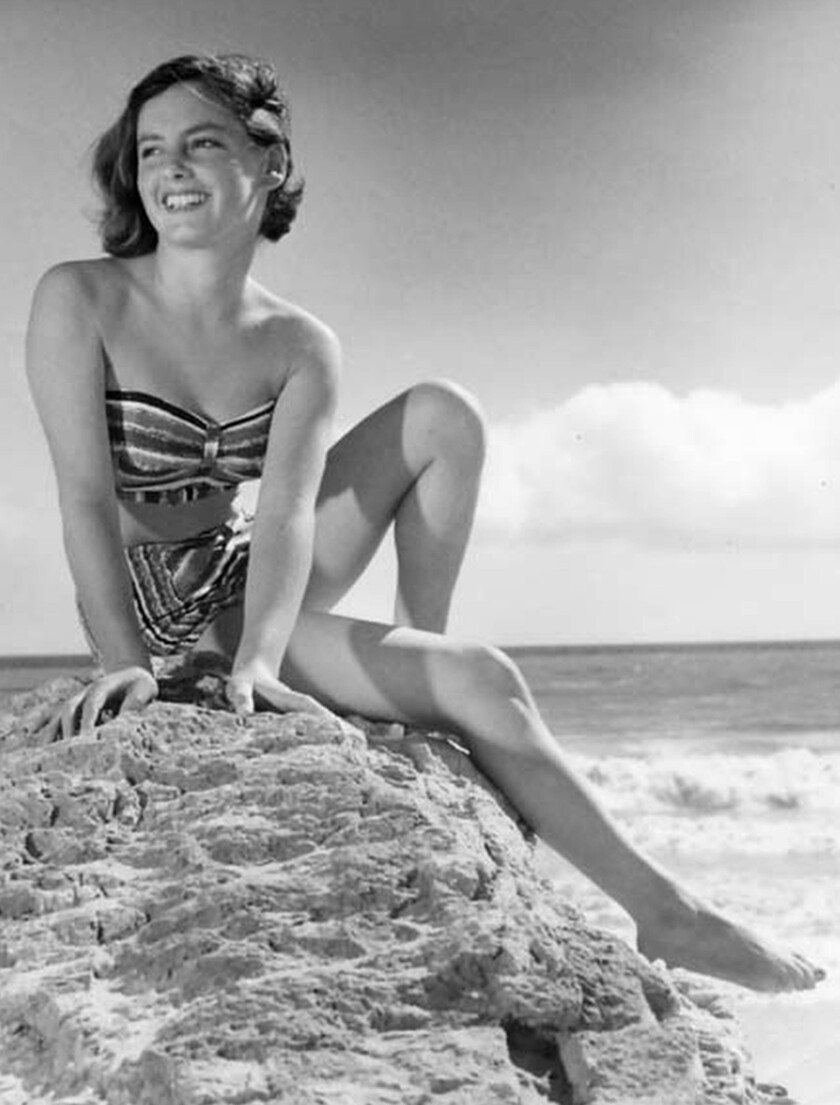 Which raises the question: Did he date any of his Gidgets? "No," he said. "Sandra Dee, I loved. I would have, but she was 17 [Darren was 20]. She had a very protective mom. When she and I appeared on Sally Jessy Raphael's talk show together [in 1991], I told her I was in love with her, and she said, 'Why didn't you tell me then?'"
The film made Darren an instant teen idol and singing star (the studio wanted to dub his voice for the songs, but he convinced them he could sing them). He recalled a riotous reception in San Francisco when he appeared on a TV teen music show.
"A group of teenage girls came through the glass doors of the studio and they pulled me outside and had me pinned to the pavement and started pulling hair out of my head," he recalled. "The police rescued me."
Darren went on to be associated with other projects with their own obsessive fan bases. He costarred in the Irwin Allen sci-fi series "The Time Tunnel," appeared opposite William Shatner in "T.J. Hooker" and played holographic lounge singer Vic Fontaine on "Star Trek: Deep Space Nine."
But in his one-man stage show, it is the portion devoted to "Gidget," he said, that gets the most rapturous response across all ages.
As for the real life Gidget, the sun continues to shine on Zuckerman, who kept diaries of her surfing years that she's now shopping to publishers.
"I'm healthy, I can see the stars, I'm about two seconds from the beach," she said. "Once a surfer, always a surfer. I'm still here, and I am Gidget."
"Gidget" and the documentary "Accidental Icon: The Real Gidget Story" will be screened at 2 p.m. July 13 at Laemmle's Ahrya Fine Arts theater in Beverly Hills. Zuckerman and Darren are scheduled to attend.
---
Inside the business of entertainment
The Wide Shot brings you news, analysis and insights on everything from streaming wars to production — and what it all means for the future.
You may occasionally receive promotional content from the Los Angeles Times.