'Crazy Rich Asians': Nico Santos is here for queer representation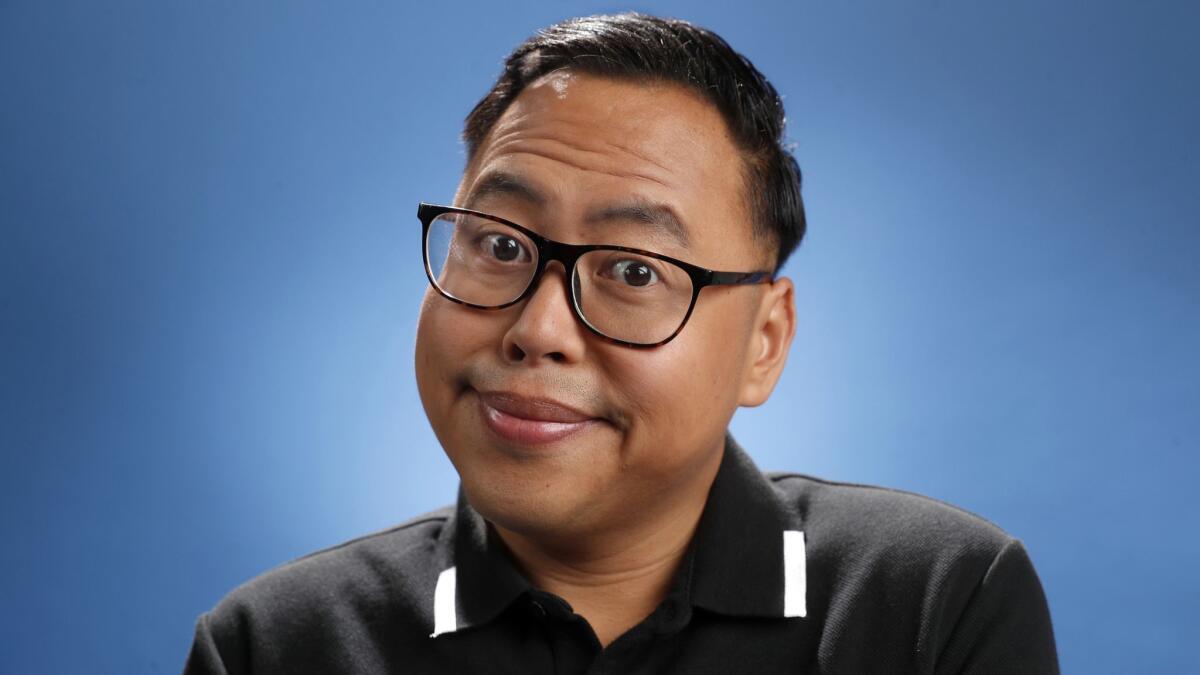 In "Crazy Rich Asians," precious few friendly faces greet Rachel Chu as she enters the lavish old money world of boyfriend Nick Young's Singaporean relatives... with the exception of kindred spirits such as Oliver, a fashion designer cousin of Nick and the self-described "rainbow sheep of the family" who befriends the overwhelmed American.
Filipino American actor Nico Santos (NBC's "Superstore") was born and raised in Manila until his teens, when he moved to Oregon. He made his way to California where he began his showbiz career in stand-up comedy before acting. Now, he says, it's gratifying to be a part of a film like "Crazy Rich Asians," which is centered on a diverse ensemble of Asian characters.
In your own words: What's your Hollywood story?
I did stand-up comedy for a long time in San Francisco, and then I was like, "You know what? I'm going to move to Los Angeles and try and make it!" I had no intention of acting. I came down here to do the comedy thing — and then acting just sort of happened.
I want to bring back that old Hollywood charm.
— "Crazy Rich Asians" star Henry Golding
"Crazy Rich Asians" is the first movie of its kind in 25 years. What does it mean to you to be part of this moment?

It is a dream come true to be part of a movie that is such a cultural marker. Everybody's going to remember this movie for its significance, and just to be a small part of it is amazing. I also just love the fact that this movie is about the Asian experience, but there's nobody doing martial arts in this movie. There's nobody fleeing villages. You know what I mean? We just get to be really awesome people, living our lives and dealing with universal themes that everybody can really relate to.
What did you hope your character, Oliver T'sien, would represent to people watching?
Playing Oliver was really important to me because I wanted to show everybody out there that there is a spectrum not only to Asian representation but to queer representation as well. A lot of people know me from my character that I play on "Superstore," Mateo, and I'm not interested in playing straight roles. I'm all about playing queer roles. I want to show people out there that there's such a huge spectrum of people within the queer and Asian community.
FULL COVERAGE: Why the historic Hollywood rom-com 'Crazy Rich Asians' matters »
Get the Indie Focus newsletter, Mark Olsen's weekly guide to the world of cinema.
You may occasionally receive promotional content from the Los Angeles Times.